Maryville's Approach to Technology and Higher Education in the Digital Age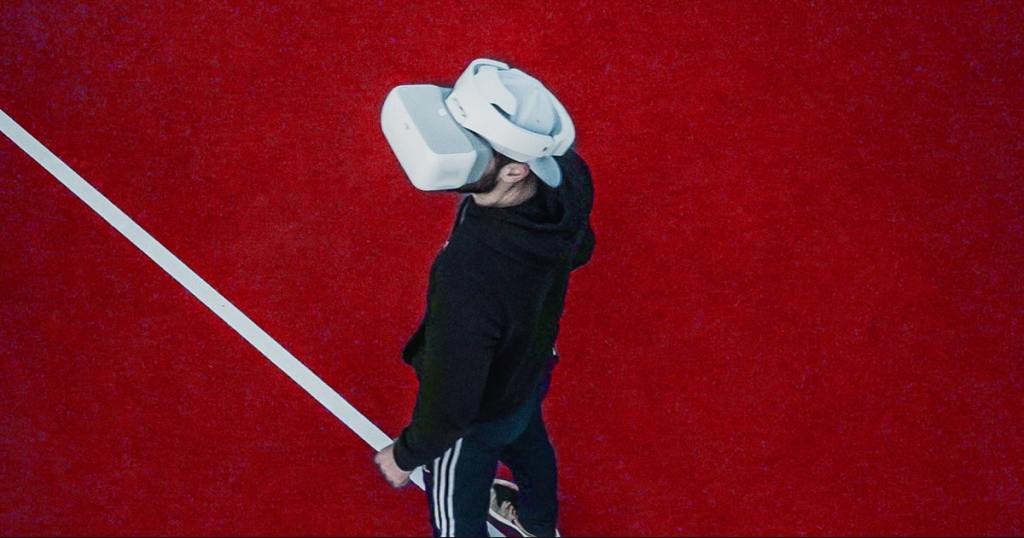 Advances in technology have always impacted the way we manage our daily lives and experiences, but today's innovations have ushered in a new era in the way we work, study, and live.
At Maryville, we're committed to using technology in the smartest and most impactful ways, integrating it into every layer of your experience. When you choose to pursue your education here, you have access to tech that not only supports your learning journey, but also helps improve your day-to-day life and prepare you for your future.
We deliver fresh approaches to traditional education using technology.
We live in a time of digital transformation, and higher education is at an inflection point, as Dr. Mark Lombardi, president of Maryville, discussed in a recent editorial.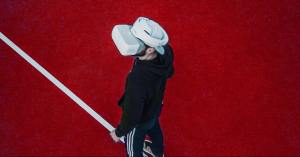 "If colleges and universities are to put students on the path to success, we cannot coast on antiquated notions of education established centuries ago," Dr. Lombardi said. "We must do our work better than ever before, providing not only a higher quality of education, but one that truly prepares students for the careers and skills of today and the future."
At Maryville, ensuring that we deliver this level of quality means taking creative, forward-looking approaches to every aspect of education, from learning tools to student services and job searches. Technology plays a fundamental role in everything we do.
It starts with laying a strong foundation: connectivity. We made a substantial upgrade to our technology and infrastructure to support better connectivity, and now we rank in the top 10% of all connected campuses nationally. Students and faculty enjoy fast, reliable wired and wireless connections that fuel teaching and learning. For faculty, this offers greater accessibility to engage with students online, wherever and whenever they need.
One highlight of our commitment to future-focused, tech-forward education is our designation as an Apple Distinguished School for 2021-24. This is our second time earning this distinction, which is given to schools that show leadership, excellence, and dedication in providing students with top educational technology. We do that for all of our students via our high-tech and intuitive mobile learning classroom and our on-campus Digital World program.
Providing Exceptional Customer Service
Greater connectivity fuels solutions that help us serve students like you more effectively. We believe it's important to challenge students in their coursework — but that everything outside the classroom should be as easy as possible.
That means we have a student-first approach that prioritizes your ease and convenience. For example, we've helped streamline the work of the Student Services Center with the mobile Solution Squad, a team of student services representatives who use mobile devices to help students with a variety of tasks and questions. While the Solution Squad is located on campus, the service creates efficiencies that make it easier to help all Maryville students. It frees up availability for staff in administrative offices to help students seeking help online or over the phone.
Maryville also provides students with 24/7 assistance specifically geared toward technology. Students can access the Technology Help Desk online or via phone at any time, and our assistants will help you connect to the campus network, adjust your anti-virus software, manage classroom technology and facilitate connection to our learning management system.
All of these services mean we've got your back. When you choose Maryville Online, you can let us help with the administrative stuff while you focus on what's important: your education.
State-of-the-Art Digital Resources for Learning and Living as a Student
Tech shapes the way we deliver education as well. Our intuitive mobile online learning platform is the foundation, equipping you to connect and collaborate with faculty and classmates whenever and wherever you may be. Anywhere you log in automatically becomes your classroom. We've also invested in professional development for our faculty to expand their understanding and use of technology in their courses as well as other parts of your learning journeys.
In terms of designing online courses, Maryville also works directly with professors to translate their unique teaching style from the physical classroom to an online environment. We have a talented team of instructional designers and technical developers who help create robust online courses with digital innovation, dynamic content and built-in flexibility.
This process often includes creating three-to-eight-minute learning modules, demonstrations or conversations that help you build insight along the way. You can learn at your own pace, replaying each segment as many times as you need before moving to the next piece of instruction.
To help faculty further bring their content to life, we also have an innovative design studio with a green screen and lightboard technology. Professors can walk around in equations, create webinars and podcasts, film an interview in front of the Eiffel Tower or pull in graphics with a live key, much like a TV weather reporter illustrates storms. It's all about creating interesting course content that adapts to your individual learning style to help you learn more effectively.
Beyond the digital classroom, you'll also have partners and support systems unique to you as an online student. You will be assigned a student support advisor to guide and assist you — via convenient means like text, email, or phone — from enrollment through graduation. Your advisor can assist you with questions, provide encouragement and connect you with the resources you need, as you need them.
In addition to your student support advisor, you'll have access to an online life coach. Our life coaches are focused on providing academic resources, such as tutoring and study skills, and career support throughout your time at Maryville.
We offer a breadth of opportunities to study online and work in technology fields.
Expanding Online Degree and Certificate Programs
Maryville's online degree and certificate programs leverage technology to expand access and opportunity, help students personalize their education and boost the careers of working professionals.
Our programs are open to all students, but we designed them to be transfer credit friendly to accommodate students who already have previous college credits. Our goal is to help you finish what you so bravely started — as quickly as possible.
Not only that, but our online programs are career-focused. Many of our programs are professionally oriented, offering people in the workforce the opportunity to grow and expand their career options and skill sets.
We recently expanded our online programs, creating more flexible options for students with varying schedules, responsibilities, and interests. In the fall of 2019, we will launch 12 additional programs for a total of 38 online programs: 25 bachelor's, nine master's, and four doctorates. We also offer several graduate-level certificate programs.
The newly available degrees range from long-standing areas of study, such as a Bachelor of Arts in English, Sociology, or History to newer disciplines in high demand, such as a Bachelor of Science in Rawlings Sport Business Management or Senior Living Management.
The Most In-Demand Technology and Data-Focused Degrees
We also offer a variety of degree programs tailored for students looking to build a career around data and technology.
We collaborate with top employers and professional organizations to design these programs around the most important skills in each discipline, to help prepare you to thrive in any field. At Maryville, you'll get the opportunity to work with faculty experts as you earn real-world experience, so you can prepare to lead on the digital frontier.
Here are some of the tech-focused degrees we offer:
Bachelor's Degrees
Master's Degrees
Our programs offer a hands-on approach to learning core skills for technology-focused industries. In the cyber security program, for example, we offer a Virtual Lab that enables online students to learn from anywhere, on any device.
The Virtual Lab also serves as a virtual training ground, where students can develop technical, hacking, and analytical cyber security skills in a safe and protected environment. There, you can test software, run investigations and complete labs. It's an excellent platform for sharpening skills and preparing to make immediate, meaningful contributions out in the field.
Build real-world tech experience while supporting your community through our Cybersecurity Center of Excellence.
Maryville graduates take their knowledge and skills into communities across the nation. Through professional partnerships and immersive, experiential learning opportunities — like internships, practicums, residencies, and capstone projects — some students get the opportunity to begin making immediate, meaningful contributions dynamically even before graduation.
For high-quality, real-world training, students in our tech-focused degree programs have the opportunity to learn and work in our Cybersecurity Center of Excellence. This is an innovative, student-run and faculty-managed security operations center designed to provide a wide range of cost-free cyber security services to nonprofit organizations, charities, schools, and small businesses.
In the Cybersecurity Center of Excellence, you'll have the opportunity to monitor a variety of data feeds and integrate them into actionable intelligence for real clients such as the Mathews-Dickey Boys' and Girls' Club, American Cancer Society, and Habitat for Humanity.
Projects are assigned based on students' level of experience, and services include penetration testing, vulnerability management, digital forensics, and cyber threat monitoring.
One of the most technology-rich spaces at Maryville, the Cybersecurity Center of Excellence is equipped with Apple hardware and software and features state-of-the-art devices such as a telepresence robot, allowing students and faculty to "meet" with clients remotely in real time.
Both online and on-campus students work in the Cybersecurity Center of Excellence, and they can participate as a class elective or as an internship. They gain firsthand knowledge and experiences in the field while allowing their clients to save invaluable budget for serving the community and advancing their social missions.
Connecting Students and Employers at the Virtual Career Fair
Preparing you to excel in your chosen field is only the first step. Beyond that, we continually seek out new ways to support you in your job search as well.
We recently began offering virtual career fairs to provide our online students with an accessible, convenient way to connect with employers and learn about opportunities relevant to their industry and geographic location. As a student, all you need to participate is a computer or mobile device with internet access.
At our virtual career fairs, employers set up booths with company information, current employment and internship opportunities, and information on how to apply for positions of interest. You can upload your resume and visit the digital booths to review information about the employers. Then, you can engage with representatives for one-on-one conversations using the chat or video features on the virtual platform.
These virtual fairs offer students the opportunity to make valuable career connections while managing the demands of their professional and personal schedules.
Enhance your educational experiences through technology.
At Maryville, everything we do centers on student learning and outcomes. Our use of technology will continue evolving and expanding to meet student needs — and take advantage of the latest innovations, capabilities and opportunities.
Learn more about Maryville University, our online degree programs, and our approach to higher education in the digital age.