How Long Is a Social Work Degree?
How Long Is a Social Work Degree?
How Long Is a Social Work Degree?
Social workers take on the challenging but fulfilling role of helping people in need. At its core, social work revolves around improving others' lives, acting as an ally to vulnerable people, and giving a voice to the voiceless. By providing support and organizing programs to help those most vulnerable in our communities, social workers leave a lasting impact and can effect tangible change in society.
If you're interested in this field, earning a bachelor's in social work is a great start and can give you a solid foundation to work from. With a bachelor's, graduates can enter the field with confidence, knowing they have the skills and opportunity to change others' lives. But building this foundation and learning these skills is no easy task, which is why many prospective students wonder how long a social work degree is and what its benefits are.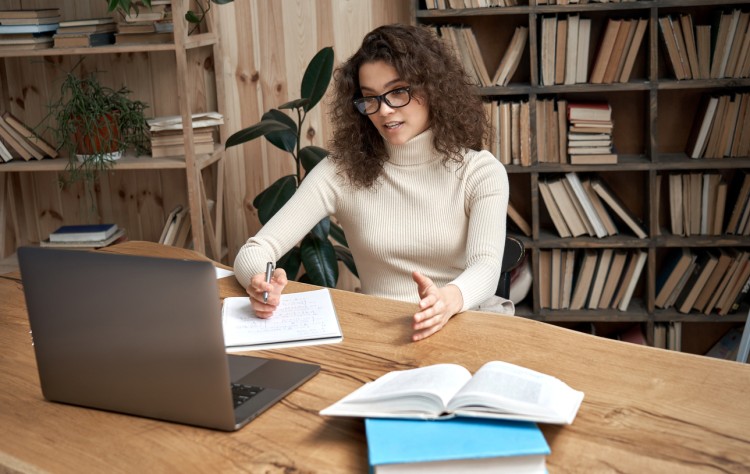 Social Work Program Completion Timeline
How long a social work degree takes students to complete depends on the type of program (online or on campus), as well as their enrollment status (full time or part time). Each decision comes with its own set of pros and cons and allows students to follow the path that works best for them.
Full-Time On-Campus Programs
Generally, full-time on-campus bachelor's degree programs involve a four-year commitment from students. In some cases, students can choose an accelerated program that they can complete in three years. Full-time students are often not available to work, or can only work part time, and need to consider that lack of income when they take tuition and cost of living into account. A full-time program allows them to begin working in the field sooner but also involves a more significant upfront commitment.
Part-Time On-Campus Programs
Part-time on-campus programs normally require an additional year or two of study to complete as compared with a full-time bachelor's degree. Students are often able to balance work while studying, offsetting tuition and gaining experience. While students may find in-person resources helpful, on-campus programs can be more expensive.
Full-Time Online Programs
Studying full time online allows aspiring social workers to expedite their studies, often earning their degree in four years or less. Like with full-time on-campus programs, managing a work schedule may be difficult; however, the ability to attend classes and study remotely does provide extra flexibility.
Part-Time Online Programs
Part-time online programs are the most flexible option, although they typically take an additional year or two to complete compared to full-time study. For students with a variety of responsibilities to balance, such as work or family obligations, part-time online programs can be tailored to fit a busier schedule, leaving how long it takes to complete a social work degree up to them and allowing fewer disruptions in their lives.
What Are the Benefits of Online Social Work Programs?
Finding a work-life balance while attending school is challenging. For many students, pursuing higher education can be daunting when they consider the high cost of tuition and whether they will be able to earn an income while studying. Often a solution to these issues lies in choosing an online program that allows students to build a flexible coursework timeline. While that may affect how long it takes to earn a social work degree, pursuing an online program can allow students to gain work experience while offsetting some of the costs of education.
Another advantage of online study is the ability to study from anywhere, eliminating the time and expense of commuting or relocating to attend a particular school. This also enables students to possibly keep a current job and remain close to family and friends, making the transition into student life more manageable.
Online programs also allow students to build their technical skills while studying. As schools shift many programs, resources, and methods online, remote students can hone their digital communication skills and gain valuable hours of training before entering the workforce. By earning a degree online, students can prepare for tech-driven online social work programs after graduation, gaining the versatility to apply for remote work.
What Will You Learn in Maryville University's Online Social Work Program?
Well-rounded social work education is nuanced and covers a variety of tenets, core concepts, and responsibilities, all of which impact how long it takes to earn a social work degree, as well as which direction a student's career may take. A strong program recognizes the impact of human rights, diversity, ethics, and human behavior, both as contributors to social work issues and as fundamental tenets that direct how social workers provide support to individuals.
Core concepts covered in programs such as Maryville University's online Bachelor of Social Work are essential to helping aspiring social workers develop the empathy, compassion, and skills they'll need in their careers. By incorporating real-world scenarios into its coursework, Maryville University is committed to equipping graduates with the knowledge to handle difficult and complex cases with respect. Some of these courses include:
Professionalism and Ethics: Students gain the communication skills they need to respectfully work with clients and coworkers.
Social, Environmental, and Economic Justice: This course emphasizes human rights and equality on both individual and systemic levels.
Boundaries, Ethics, Legalities, and Self Care: Students learn how to take control of their professional and personal lives, drawing boundaries where needed.
Cultural Competency: This course promotes understanding of diversity and economic inequality. It looks at how those factors can impact clients' backgrounds, as well as the resources available to them.
Trends in the Field: Students learn to look forward and adapt to the predicted issues they may face.
Enter a Noble, Satisfying Career
Social workers have the challenging but fulfilling opportunity to give a voice and assistance to people in need — from those seeking rehabilitation to those recovering from a tragedy or just in need of support. If you're passionate about helping others and looking to begin an exciting new career in social work, consider an education that provides foundational tools and the real-world experience needed to pursue work in a variety of fields, including healthcare, youth advocacy, and mental health and substance abuse support.
Maryville University's online Bachelor of Social Work may be the right first step to reaching those professional goals. You'll have the opportunity to study from industry professionals in a degree program that was designed based on the nine Council on Social Work Education (CSWE) competencies. Discover how higher education can provide you with the skills you need to succeed and make a positive impact in others' lives through social work.
Recommended Reading
BSW vs. MSW: Exploring Two Social Work Degrees
Improving Community Safety Through Social Work
Mental Health Counseling vs. Social Work
Sources
National Association of Social Workers, Advocacy
National Association of Social Workers, Types of Social Work Degrees
National Association of Social Workers, Why Choose the Social Work Profession?
Social Work Today, "Taking Online Social Work Courses – 7 Professional Benefits"
Be Brave
Bring us your ambition and we'll guide you along a personalized path to a quality education that's designed to change your life.