What Can You Do with a Psychology Degree?
What Can You Do with a Psychology Degree?
What Can You Do with a Psychology Degree?
The default answer to "What can you do with a psychology degree?" may be "Become a therapist"; however, that's far from the only answer. Earning a psychology degree from an accredited school can sharpen the skills needed to propel professionals to career success in a wide range of industries. A BA in psychology online can also expose students to a wealth of intriguing subject material that they may not otherwise encounter — material that can provide unique insight for their professional journeys.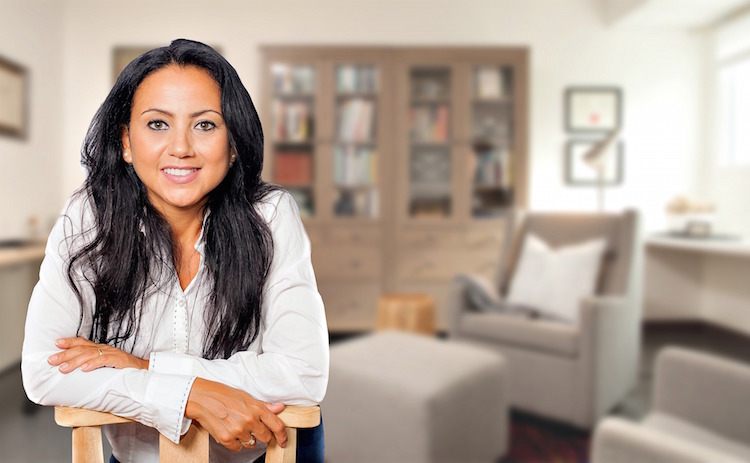 Study Human Behavior
An undergraduate psychology program immerses students in the study of human behavior. This alone provides several fascinating avenues to explore through the curriculum's common courses, which typically include:
Human Cognition. This course is devoted to understanding fundamental mental processes, such as attention, memory, decision-making, and problem solving.
Understanding Statistical Inference. This course focuses on understanding various techniques and methods for gathering and interpreting data, which can provide insight during a behavioral investigation.
Biological Psychology. This course homes in on the connection between human behavior and biological systems.
Multicultural Psychology. This course looks at psychological issues that impact cultural interactions among diverse groups of people. Studying multicultural psychology could help students increase their empathy.
A common psychology curriculum can equip students with a complete picture of the study of human behavior, from the genesis of theories to the practical application of data in an interpersonal setting.
Gain Useful Skills
The courses offered in a psychology curriculum aim to help future psychology professionals build valuable skills for their careers. However, those skills can also be highly useful in other types of careers.
Critical Thinking. A psychology curriculum can sharpen abstract and critical thinking, as well as analytical reasoning. These fundamental skills are important because they allow people to strive for objective solutions to specific issues without the influence of bias or emotion. These skills can prove useful when solving problems as an engineer or business professional, among many other professions.
Interpreting Data. Psychology students also fine-tune their ability to gather and interpret data. This typically manifests in the form of psychological research methods; however, this skill can also be applied to many other tasks. Professionals working in healthcare or the social sciences can benefit greatly from these skills.
Understanding Human Psychology. The comprehension of social, biological, multicultural, and abnormal psychology is a developed skill that plays a prominent role in finding and maintaining success in the psychology field. However, the understanding of these elements also produces other equally crucial skills, such as empathy and interpersonal communication, which are essential for careers such as nursing, teaching, or communications.
In summary, all of the skills mentioned above, plus many more imparted by a psychology degree, can be an asset in almost any career or industry.
Pursue a Rewarding Career
What can you do with a psychology degree? The skills gained through the completion of a psychology degree can prepare students for a fulfilling career in numerous fields. Some opportunities may be in industries that one might not expect — until one examines them a bit closer.
Industries Hiring Psychology Graduates
Those wondering what to do with a psychology degree can consider the many fields where educated psychology professionals are hired, including:
Human Resources. HR professionals often rely on skills they honed in a psychology curriculum to govern office culture through impartial communication. They can also rely on empathy to defuse situations that may arise in an office setting.
Mental Health. The empathy and interpersonal communication skills students develop through a psychology program can provide the backbone for success in the field of mental health. These skills can be parsed into other key competencies, such as compassion, patience, and listening ability.
Communications. Strong interpersonal skills are essential for success in the communications field and its broad spectrum of career paths. A psychology curriculum can help students refine these skills, potentially providing them with an advantage in whatever area of communications they pursue.
Education. The critical thinking and psychological comprehension skills developed through a psychology curriculum can allow educators to walk the fine line between empathy and neutrality. Educators can also apply these skills when they are deciphering the behavioral tendencies of children, which tend to fluctuate as children grow.
Career Possibilities
Drilling down into these fields can yield rich opportunities for a satisfying career. Completing a psychology curriculum can allow aspiring professionals to meet these opportunities head-on. The following are some career possibilities you can pursue with a psychology degree:
Human Resources Specialist
For instance, a psychology degree can be the foundation for a career as a human resources specialist. Those in this position may help recruit, interview, and place new employees. They can also assist with employee relations matters, training, and pay and benefits. According to the U.S. Bureau of Labor Statistics (BLS), the median pay for this position in 2019 was $61,920, with job growth projected to be 5% between 2018 and 2028.
Marriage and Family Therapist
Marriage and family therapist is another potential career that can be served well by a psychology degree. These professionals help couples and families work through and overcome problems that can threaten positive relational dynamics. Marriage and family therapists work in a host of settings, from hospitals to private practice facilities. They are required to have an advanced degree and state-issued license regardless of the work environment. These therapists earned a median salary of $49,610 in 2019, per the BLS, which also projects 22% job growth from 2018 to 2028.
School Counselor
Psychology degree graduates can also pursue a career as a school counselor. Professionals in this role are charged with assisting students in their development of the social and academic skills necessary to achieve success in a school setting. School counselors must have an advanced degree and state-issued license. The median pay for the position was $57,040 in 2019, according to the BLS, and employment growth is projected at 8% from 2018 to 2028.
Psychologist
Of course, those equipped with a psychology degree may choose to pursue a career as a psychologist. Psychologists observe, interpret, and record how people relate to each other and their environments to analyze social, emotional, and cognitive behaviors and processes. They may work independently, pursuing research or working with patients; as part of a team alongside physicians or social workers; or in school settings.
Becoming a psychologist often requires a doctoral degree, although sometimes a master's may be sufficient, and appropriate licensing. The median salary for psychologists was $80,370 in 2019, according to the BLS, and job growth is projected at 14% from 2018 to 2028.
Why Earn a Psychology Degree?
There are many reasons to earn a psychology degree, including:
Gaining valuable skills in critical thinking from a scientific perspective, researching human cognition in response to biological stressors, and using descriptive statistics to understand and predict how people behave
Preparing to earn a psychological license to practice in a particular state or territory
Pursuing a rewarding career in psychology
Professionals with a bachelor's in psychology degree will have the knowledge and skills they need to continue studying human behavior and build advanced careers in this growing line of work.
A Look at Senior Positions for Psychology Degree Holders
A bachelor's in psychology can be the first rung on a professional ladder. At the top are senior or executive positions that professionals can attain after years of industry experience. In some cases, these positions require an advanced degree, such as a master's or doctorate.
Some of these senior-level positions include:
Training and Development Manager. Training and development managers commonly develop, coordinate, and oversee programs designed to boost company workforce skills. While a bachelor's degree can open some opportunities in this field, some employers require a master's degree with a business-oriented concentration, such as business administration or human resources management. Some employers will only hire candidates who have been certified by a professional organization, although certification is not required. Training and development managers earned a median salary of $113,350 in 2019, according to the BLS.
Human Resources Manager. Human resources managers are charged with planning and directing a company's organizational functions. A bachelor's degree is typically needed, and a bachelor's degree in psychology can help aspiring human resources managers fine-tune their abilities in essential components of the field, such as conflict management. Licenses from a professional association are usually not required for this role, but there may be exceptions. HR managers earned a median salary of $116,720 in 2019, according to the BLS.
Industrial-Organizational Psychologist. Industrial-organizational psychologists usually apply psychology and research methods to a workplace setting to maintain a healthy and positive work environment. While a bachelor's in psychology lays the foundational skill set for this position, a master's degree is commonly required. Licensing requirements for this role vary by state. While specific data on industrial-organizational psychologists isn't calculated by the BLS, the agency reports that psychologists in general earned a median salary of $111,150 in 2019.
How to Get a Psychology Degree
What can you do with a psychology degree? Plenty. That's why it's important to choose the degree program that best suits your career goals. Earning a BA in Psychology can be the first step toward any of a wide array of intriguing professions, many of which use the degree's principles in surprising yet logical ways. A Bachelor of Arts in Psychology may not always culminate in a role as a therapist, but it can lead the way to many options for a satisfying career.
If you're interested in discovering those opportunities for yourself, find out how Maryville University's Bachelors of Arts in Psychology online can open the doors to an exciting career.
Recommended Reading
How We Become Ourselves: Exploring Human Development in Psychology
New Mental Health Trends and the Future of Psychiatry
The Future of Psychology: New Methods for Helping People
Sources
Business Insider, "The 5 Highest Paying Jobs You Can Get with a Psychology Degree"
U.S. Bureau of Labor Statistics, Human Resources Managers
U.S. Bureau of Labor Statistics, Human Resources Specialists
U.S. Bureau of Labor Statistics, Marriage and Family Therapists
U.S. Bureau of Labor Statistics, Occupational Employment Statistics
U.S. Bureau of Labor Statistics, Psychologists
U.S. Bureau of Labor Statistics, School and Career Counselors
U.S. Bureau of Labor Statistics, Substance Abuse, Behavioral Disorder, and Mental Health Counselors
U.S. Bureau of Labor Statistics, Training and Development Managers
Be Brave
Bring us your ambition and we'll guide you along a personalized path to a quality education that's designed to change your life.