New Mental Health Trends and the Future of Psychiatry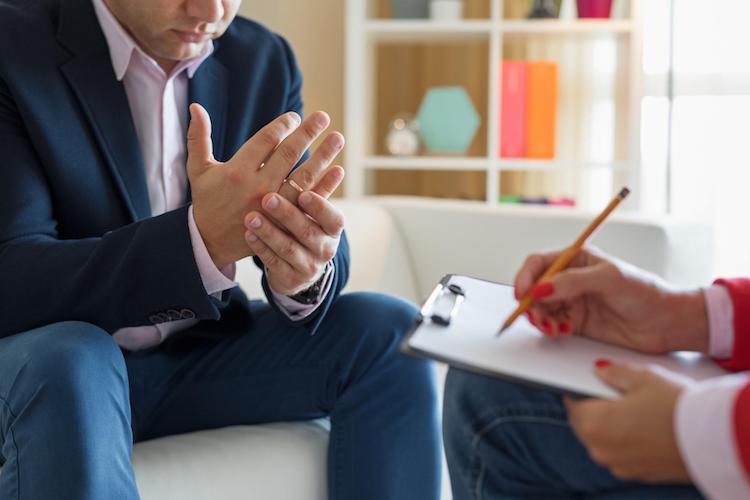 According to the National Institute of Mental Health, nearly one-fifth of adults in the U.S. live with a mental illness. If you're passionate about helping others, there are a number of rewarding opportunities that could allow you to make a difference in people's lives and help establish the mental health trends of the future.
Mental health is gaining visibility and services are becoming more accessible, creating a growing need for psychiatrists — medical doctors who specialize in treating mental illness and a range of disorders that affect people of all ages. Also in high demand are the services of non-physician providers who offer counseling and support services in areas such as behavioral disorders, substance abuse, and other types of mental health issues.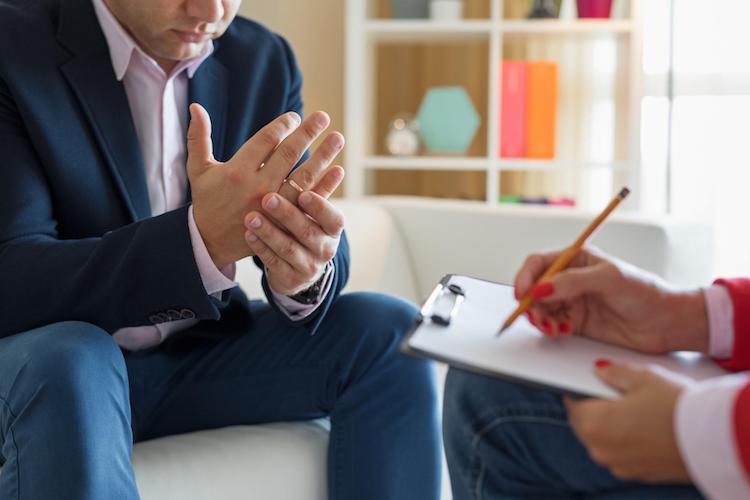 Rather than attending medical school, mental health counselors may start by earning an undergraduate degree such as an online bachelor's in psychology, followed by a graduate degree and required licenses and certifications. Through this education and training, counselors can learn the necessary skills to help clients manage stress, confront personal challenges, and develop healthier life habits.
If you have an interest in the future of psychiatry, psychology, and other areas related to the human mind, read on for a discussion of important mental health trends that could transform diagnosis and treatment strategies in the years ahead.
Trends in Mental Health Diagnosis
As we learn more about the inner workings of the brain, our understanding of mental illness also improves. Modern technology allows medical researchers to analyze individuals' DNA and identify certain genes that correlate with specific mental illnesses. Tests also analyze hormonal signals and use brain scans to identify abnormalities. The more researchers learn, the more psychiatrists and other doctors can pinpoint the causes of mental illnesses and provide specialized treatment plans for each patient. This allows for easier diagnosis on a larger scale, giving those who traditionally do not have access to or funding for therapy the ability to get diagnosed and treated.
The future of psychiatry will likely be increasingly personalized — and patients may not even need to leave their homes to access care. Already, virtual therapy websites set patients up with online sessions, allowing them to access therapeutic support they otherwise might not receive. This brings easily accessible therapy to rural communities and to people who may not feel comfortable going to a therapist's office. Many insurance policies now cover these virtual treatments, and increased availability in internet bandwidth and camera technology means those sessions can be just as effective as seeing a therapist in person.
Additionally, shifting public perceptions around mental health issues have lessened the stigma of seeking treatment. As the number of public figures willing to speak openly about their battles with mental illness continues to grow, so does the acceptance that mental health problems are common and treatable.
Effective Treatment Strategies
Though psychiatry has been around since the 1800s, it's only in the past half-century that medication to deal with neurological disorders went mainstream. A major breakthrough came with the development of selective serotonin reuptake inhibitors (SSRIs) in the late 1980s. SSRIs, including brand names Prozac and Zoloft, are now commonly used to treat a wide range of depressive and anxiety disorders. Future mental health trends will be the result of decades of research and testing, with new medication options likely hitting the market often.
These days, psychiatric advocates push for a mix of therapy and pharmaceuticals. As professionals get better at identifying markers for mental illness, early intervention and treatment could have a significant impact on those who might otherwise struggle to function. Future psychiatrists will leverage multifaceted treatments, including working alongside counselors to administer therapy along with medicine, to best treat each patient.
Predicted Trends in Psychiatry
It's hard to say exactly what psychiatry might look like in the future, and practitioners will need to stay current with new research and medical advances. Many of the changes will have to do with what researchers learn about the brain. It's possible that the future of psychiatry will involve advanced technology and techniques such as deep brain stimulation — implanting activated electrical nodes inside the brain — which has already proven effective in the treatment of Parkinson's and other movement disorders. Deep brain stimulation, however, isn't yet fully understood to the point where it's ready for psychiatric use.
Scientists are also looking at the brain's neuroplasticity, or its ability to change and adapt by forming new neural connections. On the therapy side, psychiatrists are likely to see an increase in video conference sessions, with a potential foray into virtual reality. It's also possible that artificial intelligence could advance to the point where it could provide rudimentary care.
Explore Future Mental Health Trends and Career Opportunities
A social science degree is an excellent place to consider starting if you're eager to pursue a career in psychiatry or a related area and make an impact in the future of mental health. While you need to earn a medical degree to become a psychiatrist, many start off on this path through an undergraduate degree in social science. This degree not only lays the groundwork for a future career in psychiatry upon completion of additional schooling and training, but it also opens doors to a wide array of job opportunities. When you earn a social science degree you're positioning yourself to help others with mental health needs. For example, an undergraduate degree in social science can lead to a career working for nonprofit organizations that connect those in need of mental health care with providers. This experience can further develop the skills you need to pursue an advanced degree, including an MD, which is required to practice psychiatry. It can all begin with a strong foundation in the social sciences.
Learn More
Through Maryville University's online degree programs, you could specialize in psychology, sociology, forensic psychology, and more. Regardless of which area you choose, the virtual learning environment provided by Maryville will give you the foundational skills you need to deeply understand the issues that will play an important role in the future of psychiatry.
Sources:
Maryville University, Careers for Psychology Bachelor's Degree Graduates
MD Edge, "Psychiatry's Future Is Here. Here Are 6 Trends That Will Affect Your Practice"
National Institute of Mental Health, Mental Health Information: Statistics
PsychCentral, "Diagnostic Trends in Mental Health"
Psychiatric News, "Virtual Reality May Soon Become Clinical Reality in Psychosis Care"
Psychiatric Times, "Technological Ventures Offer New Hope for the Future of Psychiatry"
Psychology Today, "A Roadmap to the Future of Psychiatry"
Steven Reidbord, "A Brief History of Psychiatry"