5 Ways to Advance Your Career in Psychology
5 Ways to Advance Your Career in Psychology
5 Ways to Advance Your Career in Psychology
Psychology professionals play an important role in society, interpreting how cognitive and emotional processes affect how individuals relate to one another and their environments. While becoming a licensed psychologist is a common route for those who earn psychology degrees, many other career opportunities are available in psychotherapy, social work, counseling, marketing, and human resources.
Individuals looking to advance in the psychology field often pursue higher education avenues. A Georgetown Center on Education and the Workforce study found that psychology is the fifth-most popular major in the U.S., with 404 students receiving an undergraduate degree in psychology per 10,000 college graduates. Additionally, 192,300 licensed psychologists were working in 2019, according to the U.S. Bureau of Labor Statistics, which projects employment in this field to grow 3% from 2019 to 2029.
What Can You Do with a Bachelor's in Psychology?
The first step toward a career in psychology is to earn a bachelor's degree. Graduates with a degree in psychology can pursue a wide array of career paths, such as:
Psychiatric technician
Market researcher
Human resource specialist
Social science research assistant
Survey researcher
Professionals with a BA in psychology online are in high demand in marketing, human resources, and mental health services because of their ability to apply understanding of how humans interact and relate to one another.
However, working in the field of psychology in particular usually requires a graduate education, as well as additional certificates and licenses.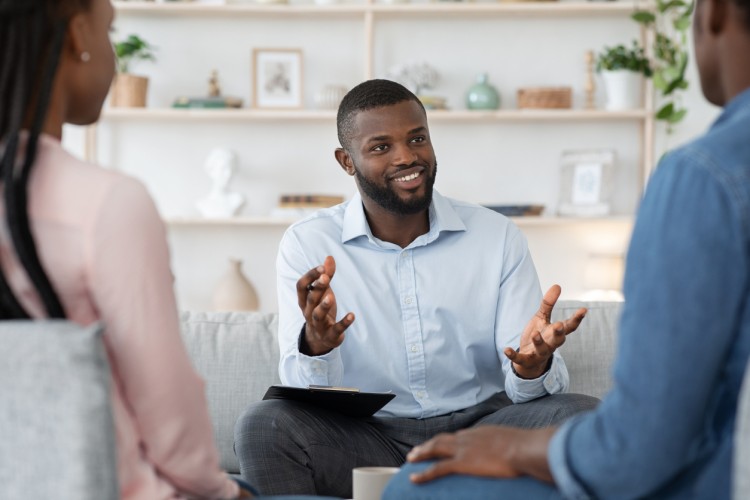 How to Advance in a Psychology Career
With the right education, training, and experience, individuals can pursue advanced psychology careers.
Here are some ways to advance in psychology:
1. Get a Master's Degree in Psychology
According to the American Psychological Association, 14% of graduates with a bachelor's in psychology went on to get their master's in 2019. Some states allow those with a master's in psychology to provide psychotherapy and psychological assessments under the supervision of a licensed clinical psychologist.
Many who hold this degree pursue research-based careers, teach at the university level, or go into the lower levels of industrial-organizational (I-O) psychology.
2. Earn a Doctorate in Psychology
Individuals seeking a doctoral degree in psychology have two options: a PhD and a PsyD.
The Doctor of Philosophy (PhD) puts greater emphasis on psychology research and can typically be acquired in five to seven years. The Doctor of Psychology (PsyD) is geared toward clinical work and takes about four to six years to complete, including a year in an internship setting.
Earning a doctorate in psychology offers a number of different fields of specialization, including educational, health, and social psychology. Professionals with a PhD in psychology can work as private practice psychologists, staff psychologists, or forensic psychologists, for example.
A doctorate in psychology — especially with an industrial-organizational focus — also opens doors to other business sectors, with many of these degree holders working as human resources managers, marketing directors, and high-level administrators. But business isn't the only industry on the table — a PhD in psychology could also mean working as a political strategist, professor, or educational consultant.
3. Perform a Psychology Internship
For many students, the hands-on experience provided by an internship will be an integral part of their education. Not only does an internship help individuals discover their preferred specializations, but it also provides a key opportunity to accrue supervised hours required for licensing.
The ability to apply knowledge and skills learned in the classroom to real-life scenarios is an invaluable and rewarding practice for those who are pursuing a career in psychology.
4. Become a Licensed Psychologist
One of the key steps to advance in psychology after completing a doctoral program is to become a licensed psychologist. Specific requirements vary by state but generally fall into these categories:
Education: Most states typically require a doctorate.
Examination: Individuals must pass the Examination for the Professional Practice of Psychology (EPPP) — a 225-question multiple-choice test offered by the Association of State and Provincial Psychology Boards (ASPPB).
Clinical Hours: Graduate students should acquire 2,000 hours of supervised clinical hours, as well as an additional 2,000 hours after earning a doctorate, on average. The specific number of hours required varies by state.
5. Become Board Certified as a Specialist
While individuals don't need to gain specialty certification from an organization such as the American Board of Professional Psychology (ABPP) to practice as a licensed psychologist, they can greatly benefit from doing so.
A psychologist certified in one of the ABPP's 15 specialty areas, such as clinical neuropsychology, school psychology, and clinical child and adolescent psychology, may be more marketable as a staff psychologist, as well as in high demand for those seeking help from an expert in the field.
Career Opportunities in Psychology
These steps can lead to a range of possibilities for a career in the field, such as the popular roles listed below.
Clinical psychologists assess, diagnose, and treat emotional, mental, and behavioral disorders. Their 2020 median annual salary was $79,820, according to the BLS.
Counseling psychologists help patients understand and address problems in the home, at the workplace, or in the community. Their 2020 median annual salary was $79,820, according to the BLS.
Developmental psychologists help clients process psychological progressions associated with life changes, usually centered around adolescents or aging adults. Their 2020 median annual salary was $82,180, according to the BLS.
Industrial-organizational psychologists work in the business sector in areas such as employee training and assessment, human resources, and worker productivity. Their 2020 median annual salary was $96,270, according to the BLS.
Advancing Your Career in Psychology
The opportunity to advance in psychology can lead to a highly fulfilling career and well-paying job in an industry that will likely see growth in the coming years.
That path begins with a bachelor's degree in psychology, which you can pursue from home. Explore Maryville University's Bachelor of Arts in Psychology online today.
Recommended Reading
Forensic Psychology vs. Clinical Psychology
Social Psychology vs. Clinical Psychology
Sources
American Psychological Association, "By the Numbers: How Do Undergraduate Psychology Majors Fare?"
American Psychological Association, "Degree Pathways in Psychology"
American Psychological Association, "A Look at Psychologists' Specialty Areas"
American Psychological Association, "Preparing to Use Your Bachelor's Degree in Psychology"
American Psychological Association, "The Skillful Psychology Student: Skills You Will Need to Succeed in the 21st-Century Workplace"
Georgetown University Center on Education and the Workforce, The Economic Value of College Majors
U.S. Bureau of Labor Statistics, Clinical, Counseling, and School Psychologists
U.S. Bureau of Labor Statistics, Industrial-Organizational Psychologists
U.S. Bureau of Labor Statistics, Psychologists
Very Well Mind, "Psychologist Accreditation and Licensing Requirements for Psychologists"
Be Brave
Bring us your ambition and we'll guide you along a personalized path to a quality education that's designed to change your life.