BA vs. BS Psychology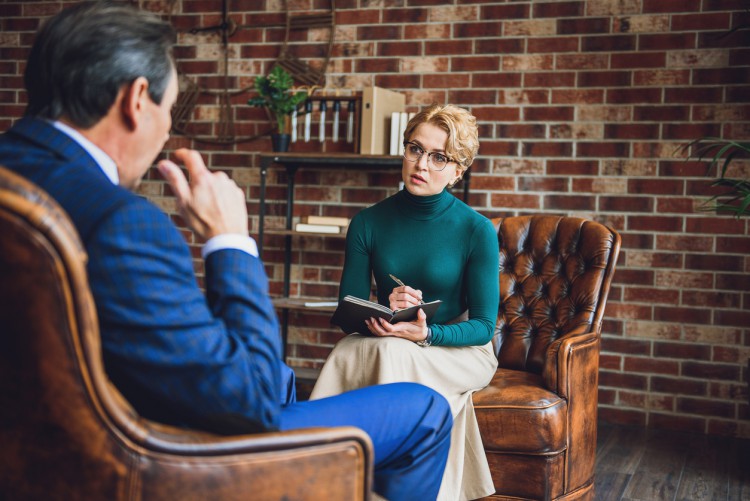 Psychology is the study of the mind, a discipline that encompasses topics such as cognition, emotion, human development, and the biological and social aspects of behavior. If you're interested in the field, you may want to pursue a Bachelor of Arts (BA) in Psychology or a Bachelor of Science (BS) in Psychology.
Are you wondering which degree is right for you? Both degrees offer a comprehensive understanding of the field of psychology. To understand the differences between a BA and a BS in Psychology, you can start by examining each degree title. Although the specifics of coursework can vary by institution, the primary difference between a BA and a BS in Psychology is that a BA degree typically includes more liberal arts courses, while a BS degree tends to have greater math and science requirements.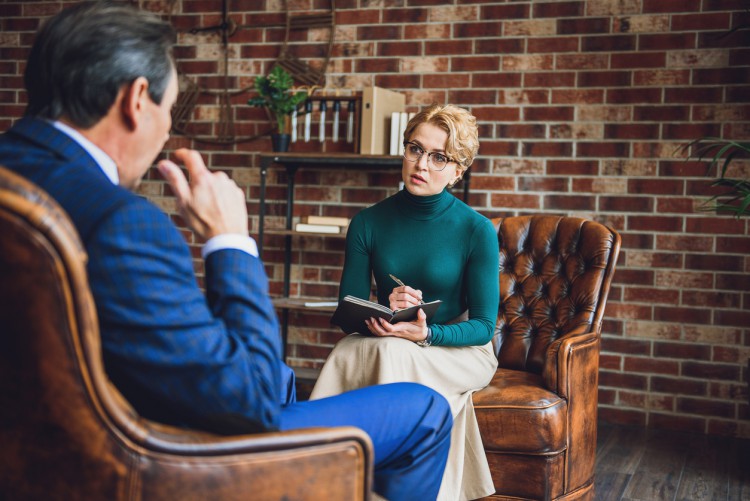 Explore the similarities and differences of the two degrees, from curricula and career paths to job outlook, so you can choose the best program for your goals.
An Overview of the Two Degrees
A Bachelor of Arts in Psychology usually features courses in social psychology, psychology and ethics, and cognitive psychology, as well as a number of humanities and social sciences courses. These might include subjects such as comparative literature, sociology, anthropology, or foreign languages. In turn, the coursework allows students to build a broad knowledge base. Some BA in Psychology programs, such as Maryville University Bachelor of Arts in Psychology online, also include a social science research sequence and a senior project within the curriculum. These aspects of a program can provide students with experience applying skills learned in the classroom to real-world scenarios. Depending on a student's professional goals, a BA can lay a solid foundation for further study or lead to a position directly within the field of psychology.
A Bachelor of Science in Psychology typically will include core psychology courses as well as additional coursework that emphasizes math and science skills. BS in Psychology programs often focus on biology and research methodology and include courses like statistics. Required courses may include more extensive work in math, science, and quantitative research, and students may be required to conduct a research project and/or write a thesis. With this experience, graduates may be able to start work in the field immediately, although many choose to pursue further education.
What Do BS and BA in Psychology Graduates Do?
Many graduates with a BA in Psychology immediately enter the workforce in social services, marketing, or human resources. Others use their education as a foundation for a master's degree in psychology, social work, law, or political science. It is common for BA students to pursue postgraduate degrees to develop research skills applicable to high-level psychology work.
BS in Psychology graduates are prepared to enter the workforce in a science-focused role. They can use their analytical and statistical skills to become psychiatric technicians or to support the work of experimental psychologists — positions that require strong attention to detail, statistical skills, and organization.
For recent graduates of both programs, many career possibilities are possible, such as:
Human resources specialist: Human resources specialists recruit and hire new prospects and help employees navigate interpersonal issues in the workplace.
Social science research assistant: These research assistants work under social scientists, helping them design and conduct studies, analyze outcomes, and prepare the results for publication.
Counselor: Counselors work directly with clients on a range of specific issues. In drug and alcohol counseling, youth counseling, and career counseling, psychology graduates take on advisory roles, helping their clients make the best decisions possible for their unique goals and abilities. This position typically requires additional certifications and education beyond the undergraduate level.
Psychology research assistant: Psychology research assistants work in labs, helping run research studies. They perform tasks such as scoring assessments, summarizing results, and communicating with clients.
Psychiatric technician: Psychiatric technicians work under licensed psychiatrists, observing and tracking patients' behaviors and vital signs, as well as assisting with other tasks.
Rehabilitation specialist: These professionals help patients with physical injuries, disabilities, or mental health issues who need assistance with daily activities. Rehabilitation specialists assist with basic tasks, coordinate specialized care, and assist with rehabilitative activities, which might include physical mobility exercises or cognitive tasks.
Similarities Between a BA in Psychology and BS in Psychology
While there are many differences between a BA and a BS, both degrees offer coursework in a broad range of psychology topics, including human development through the lifespan, abnormal psychology, multicultural psychology, and social psychology. Both also require an understanding of statistics, though the extent to which it is emphasized varies.
Graduates are equipped to work in a variety of settings, including schools, businesses, government, and hospitals. Both degree recipients may go on to pursue similar postgraduate degrees, such as a Master of Science in Psychology, though both are also well equipped to study law, social work, or business at the master's level.
Differences Between a Psychology BA and BS
Although they share some foundational courses, BA and BS in Psychology degrees do have differences within the specific required coursework, as well as in the typical career paths for graduates.
Coursework
The BA focuses on liberal arts courses, exposing students to the social sciences and humanities in addition to a range of psychology topics. For example, Maryville University's Bachelor of Arts in Psychology online includes general education courses, extensive work in the discipline of psychology, and a senior project that gives graduates a strong understanding of research and its applications.
The BS approaches the discipline as a science, and tends to emphasize higher math, computer science, and quantitative reasoning courses alongside core psychology requirements. The curriculum is more likely to focus on research methods and applied psychology. Usually, general education courses center on science, particularly biology.
Further Education
Undergraduate degrees in psychology are great jumping-off points for a variety of postgraduate work. BA students can continue their education in psychology but are just as prepared to earn a master's degree in another discipline, such as law, education, or social work. Alternatively, BS students may continue their work in a specific subfield of psychology or may choose to apply their science skills in medical school.
BA in Psychology vs. BS in Psychology: Which Is Right for You?
If your interest lies in the liberal arts component of psychology, or you want to lay a foundation for graduate-level work in a variety of fields, a Bachelor of Arts in Psychology, such as Maryville University's Bachelors of Arts in Psychology online, offers in-depth psychology coursework and research opportunities. If you're inclined toward science and mathematics and want to study the brain through a focus on biology and statistics, a Bachelor of Science may be preferable. In either path, graduates learn skills that are applicable in a number of rewarding careers.
Sources:
Houston Chronicle, "Job Description of a Day Rehabilitation Specialist"
Maryville University, Online Psychology Bachelor's Degree
Psychology Today, "14 Career Options for Psychology Majors"
Very Well Mind, "Differences Between a BA and a BS in Psychology"
U.S. Bureau of Labor Statistics, Human Resources Specialists
U.S. Bureau of Labor Statistics, Market Research Analysts