Social Psychology vs. Clinical Psychology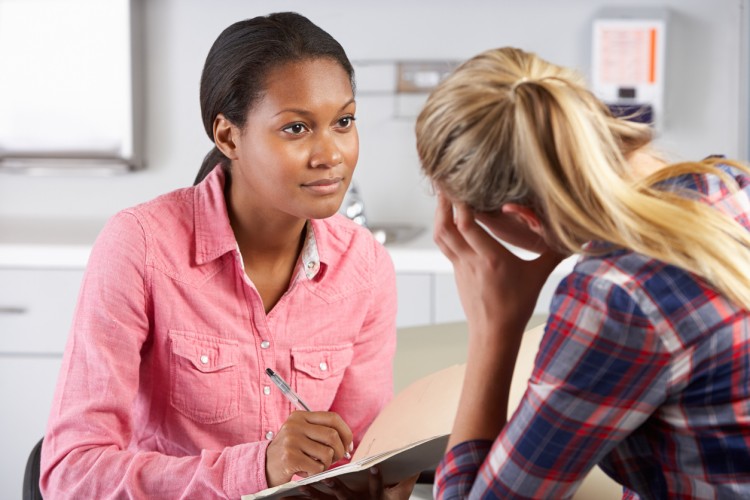 Psychology involves the study of behavior and the mind, a discipline with roots in the ancient world that has grown into a thriving field of professionals devoted to the mental health and well-being of millions of patients. As the discipline matured in the 20th and 21st centuries, different approaches to mental well-being have emerged. For students interested in pursuing a career in psychology, one key difference in these approaches is worth exploring: that between social psychology and clinical psychology.
Types of Psychology
Social psychology and clinical psychology have large areas of overlap, but they approach mental well-being differently. Social psychology relies on understanding the role human behavior plays in mental well-being. Clinical psychology, on the other hand, uses a person-in-environment approach, emphasizing how biological, social, and psychological factors can affect a patient's mental state.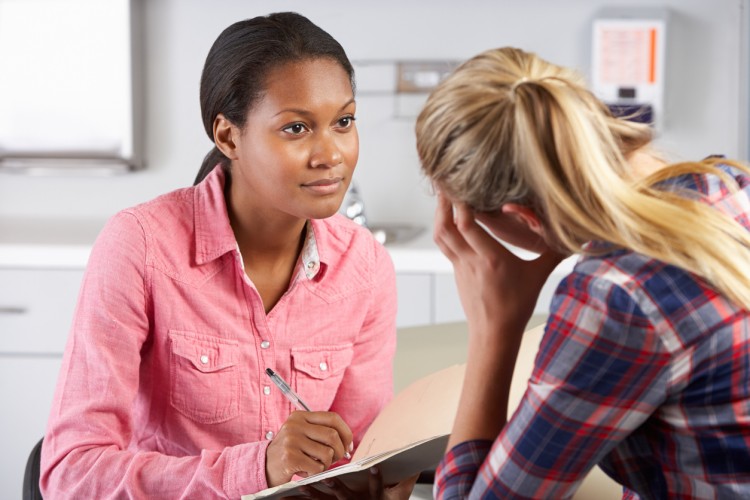 Understanding Social Psychology
Social psychology can be defined as the study of behavior in a social context, emphasizing behavioral responses to certain conditions and the presence of other individuals. Explorations into the field started in 1935, when experimental psychology author Carl Murchison published his findings on the development of social norms and how individuals abide by them. The end of World War II saw an increase in social psychology research, and the field continued to grow from the 1950s to the present.
Social psychologists require the following skills, among others, to perform their jobs and aid patients:
Empathy: The link between social psychologists and their clients is based on trust. Genuinely discussing behavior in the context of other individuals or social situations requires considerable empathy.
Analytics: Because social psychology depends heavily on other scientists' findings, the ability to draw conclusions from data is a crucial competency for social psychologists. Using data from previous studies along with the relevant information about their clients can help them to draw conclusions.
Research: The field is ever-evolving, and social psychologists must keep up with the latest research. Understanding the research enables social psychologists to determine which theories apply to their clients.
Communication: An essential skill is the ability to get ideas across to clients in a manner that minimizes misunderstandings. Psychologists require their clients' cooperation to do their jobs, and communication facilitates collaboration.
The exploration of interpersonal interactions and the societal norms that impact them can give immense insight into an individual's mental state.
Exploring Clinical Psychology
Clinical psychology focuses on mental anomalies, including mental illness, with the goal of relieving psychological distress and promoting subjective well-being. While the roots of clinical psychology go back to the 1896 opening of the first psychological clinic at the University of Pennsylvania, the field came to prominence in the aftermath of World War II, when the Veterans Administration invested heavily in programs aimed at treating returning soldiers suffering from "shell shock" (now termed post-traumatic stress disorder). In their practice, clinical psychologists refer to other branches of psychology to find practical methods of addressing psychological anomalies and aiding their clients' mental health and well-being.
Clinical psychologists may need to call upon the following skills:
Empathy: Many behavioral anomalies or mental illnesses can incite feelings of mistrust in clients. In some cases, this mistrust may become a critical identifying factor in the illness. To help clients recover, clinical psychologists must demonstrate empathy, as emotional support can help clients manage their issues.
Analytics: After collecting data through interviews, clinical psychologists cross-reference their findings with other psychology subdisciplines. Spotting relevant links requires analytical skills.
Research: Clinical psychologists' conclusions are based on scientific research that other psychology subfields have collected and cataloged. Understanding these general theories and their backgrounds is crucial to a clinical psychologist's success.
Communication: Interviews and counseling are critical diagnostic elements in clinical psychology, and both require strong communication. Clinical psychology focuses on developing actionable plans to manage mental health issues. To do this, the psychologist often looks at past work in the field and develops a treatment plan based on previous successes with similar diagnoses.
A Future in Psychology
While social and clinical psychology present different approaches to mental health, both are integral to serving clients. If your interests lie in helping to improve patients' mental health, a bachelor's in psychology is a versatile degree that can lead to rewarding careers in a variety of areas. While some may pursue the additional education and training to be certified as a licensed psychologist, others may prefer to begin their work in the field. Some graduates may become probation officers, for example, who made a median annual salary of $53,020 in 2018, according to the U.S. Bureau of Labor Statistics (BLS). The BLS also projects the employment of these professionals will increase by 3% between 2018 and 2028. Others may pursue careers as school counselors. Entry-level school counselors earned a median annual salary of $56,310 in 2018, according to the BLS, which projects 8% growth in this profession between 2018 and 2028.
The Maryville University's Bachelor of Arts in Psychology online is an excellent starting point for students interested in exploring the field. Upon completing courses such as Critical Thinking in Social Sciences and Research Design, graduates emerge with technical skills that can be used in social and clinical settings. Explore a future in psychology with Maryville University.
Recommended Readings:
 The Future of Psychology: New Methods for Helping People 
A Guide to Children's Mental Health 
New Mental Health Trends and the Future of Psychiatry
Sources:
 American Psychological Association, Clinical Psychology Solves Complex Human Problems 
American Psychological Association, Clinical Psychology 
Houston Chronicle, "Differences Between Psychologists & Clinical Social Workers" 
Houston Chronicle, "Skills That a Clinical Psychologist Should Have" 
Journal of Psychotherapy Integration, "Wise Additions Bridge the Gap between Social Psychology and Clinical Practice: Cognitive-Behavioral Therapy as an Exemplar" 
Simply Psychology, "Social Psychology" 
U.S. Bureau of Labor Statistics, Probation Officers and Correctional Treatment Specialists 
U.S. Bureau of Labor Statistics, School and Career Counselors