How to Become a Banker: A Unique Approach to Applying Math Skills
How to Become a Banker: A Unique Approach to Applying Math Skills
How to Become a Banker: A Unique Approach to Applying Math Skills
Banks play a critical role in virtually every aspect of the economy. In addition to being an important cornerstone of the global financial system, banks extend loans to businesses that want to expand; offer mortgages to individuals who are trying to buy homes; and provide advice on a variety of financial services, such as money market accounts and mutual funds. A bank's most important role is to hold their clients' financial assets, with the assurance that depositors can withdraw their money when they need it. In return, banks offer that money to others in the form of interest-bearing loans, charging borrowers interest and giving depositors a rate of return on their investment. Not surprisingly, banks rely on experienced professionals to ensure their institutions are profitable and operate ethically.
Individuals who are interested in learning how to become a banker should start by developing the knowledge and skills to succeed. Completing an education, such as an online Bachelor of Science in Mathematics, can help prepare graduates to pursue jobs in the field.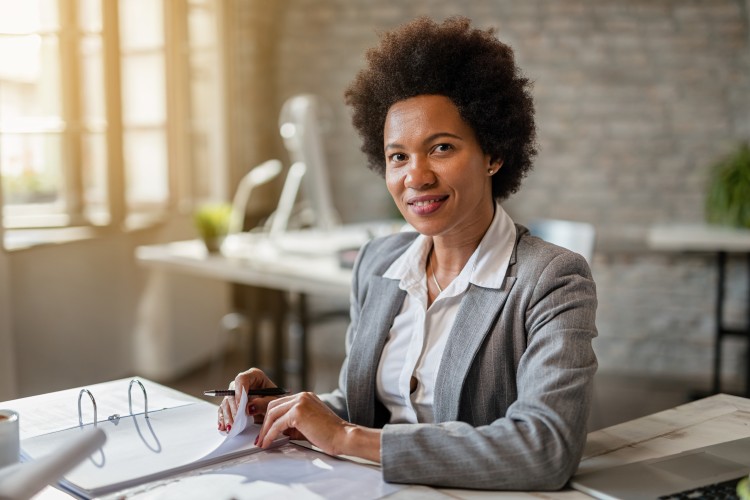 What Do Bankers Do?
Bankers perform a variety of tasks, depending on their institutions. For example, individuals who work at retail banks work mostly with consumers, where bankers at commercial banks mostly serve consumers and small businesses. Professionals who are employed at merchant banks, on the other hand, don't work with the public, but instead provide international financial assistance to multinational corporations in matters such as trade finance and real estate underwriting. Those who work at investment banks advise hedge funds, large corporations, and other institutions, and often facilitate corporate mergers and help businesses raise money for expansion.
Although bankers' roles and responsibilities are largely dependent on the type of bank they work for, common duties may include the following:
Interacting with clients
Authorizing loans
Assisting clients with setting up checking and savings accounts
Providing information to clients on banking products, such as certificate of deposit accounts (CDs), money market accounts, and merchant services such as automated clearing house (payments and payroll processing
Processing deposits, withdrawals, and payments
Recommending and explaining banking products and services
Cross-selling banking services, such as credit card accounts
Assisting clients with questions and concerns
Performing administrative duties, such as filing, data entry, and report processing
How to Become a Banker
To understand how to become a banker, it's important to explore the various steps an individual can take to gain the skills needed to succeed in the field.
Earn a Degree
The first step toward becoming a banker is to complete a bachelor's degree in a related field, such as an online bachelor's degree in mathematics, financial services, or accounting. Those who are interested in qualifying for high-level banking roles may need to complete an advanced education, such as an online MBA in Financial Services.
In addition to completing an education, aspiring bankers must also decide which field of banking appeals to them. For example, do they want to work with consumers and small business owners at a retail bank or credit union, or would they rather work at an investment bank to help companies raise capital?
Gain Experience
Once students identify their banking area of interest, they may choose to explore internship opportunities, which can help familiarize them with real-life banking processes, policies, and regulations. Internships also help students make professional connections, which can lead to post-graduation career prospects.
Earn Certifications
Those who are interested in investment banking need to be registered with the Financial Industry Regulatory Authority (FINRA). This is the U.S. government not-for-profit organization that ensures the broker-dealer industry operates with fairness and integrity. Registrants need to pass stringent qualification exams and complete continuing education coursework specific to the securities activities they want to .
Professional certification through the CFA (Chartered Financial Analyst) Institute, although not required, is often preferred for investment bankers. To be eligible to sit for CFA's certification exams, applicants need a bachelor's degree and four years of related work experience.
Personal bankers who sell or buy bonds, stocks, or insurance policies may need to hold certain licenses, and they may also need to register with state regulators or the Securities and Exchange Commission (SEC). They also may choose to gain certification from the Certified Financial Planner Board of Standards.
Fundamental Skills for Bankers
Successful bankers exhibit a variety of crucial skills:
Strong math and analytical skills: Math is a key element of the banking profession, and aspiring bankers should have strong math skills. Analytical skills are also crucial. For example, cross-selling a bank's products and services to current and prospective clients is an important aspect of the job, so bankers must be able to see new opportunities from all directions.
Critical thinking: Aspiring bankers must be able to apply critical thinking skills to succeed in the rapidly changing financial marketplace. Professionals who can think on their feet and are confident in their decision-making capabilities are likely to find they have the best job prospects.
Communication: Bankers often need to explain complex financial topics to clients in easy-to-understand, nontechnical terms. Individuals who have polished their verbal and written communication skills are likely to be more effective in this key role.
Banker Salaries and Employment Outlook
Salary can vary widely based on a variety of factors, such as the type of workplace institution. Other factors affecting salary include location, organization size, and a candidate's education level and experience.
Investment bankers, who are classified as securities, commodities, or financial services sales agents by the U.S. Bureau of Labor Statistics (BLS), earn a median annual salary of $62,270. Personal bankers, who are classified as personal financial advisors, bring in a median annual salary of $87,850. Employment of both investment bankers and personal bankers is projected to grow 4% between 2019 and 2029, according to the BLS.
Your Path Toward Becoming a Banker Starts at Maryville University
Individuals who are interested in helping consumers and businesses make decisions about their finances and investments are likely to find that a career in banking aligns with their career goals. Bankers not only impact individual futures — by helping parents set aside money for their kids' college funds, for example — they can facilitate large-scale success by lending to small businesses and corporations for growth and expansion plans.
Maryville University's online Bachelor of Science in Mathematics provides students with theoretical, foundational, and practical mathematics skills to help them succeed as bankers. Graduates often find they're prepared to pursue diverse opportunities in the retail, commercial, and investment banking sectors.
Are you ready to take the first brave step toward becoming a banker? Discover how Maryville University can put you on the path toward the career you want.
Recommended Reading
Behind the Numbers: Mathematics vs. Economics Degree
Guide for Women in Mathematics: History, Scholarships, and Career Potential
Business Analyst vs. Financial Analyst
Sources
CFA Institute, About CFA Institute
CNBC, Central Banks Have "Far Less Ammunition" to Save the Global Economy from Coronavirus
Houston Chronicle, Difference Between Corporate and Commercial Banking
Houston Chronicle, Retail Banking Job Description
Investopedia, "How the Banking Sector Impacts Our Economy"
Investopedia, "Investment Banks vs. Merchant Banks: What's the Difference?"
Investopedia, "What Skills Do You Need for an Investment Banking Job?"
PayScale, Average Investment Banker Salary
PayScale, Average Personal Banker Hourly Pay
PayScale, Salary for Industry: Banking
U.S. Bureau of Labor Statistics, Personal Financial Advisors
U.S. Bureau of Labor Statistics, Securities, Commodities, and Financial Services Sales Agents
Be Brave
Bring us your ambition and we'll guide you along a personalized path to a quality education that's designed to change your life.