Business Analyst vs. Financial Analyst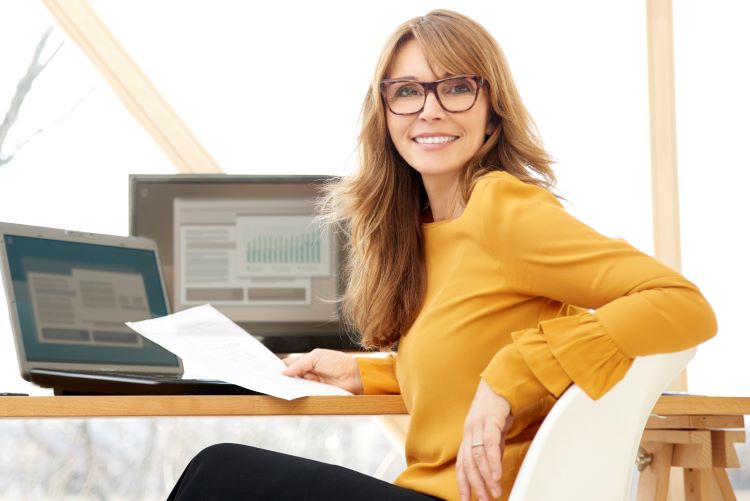 The business and financial world continues to grow every day. Large corporations merge with others, acquiring new workers, systems, and revenue streams. New companies enter existing markets, potentially affecting the value and direction of their rivals. Stock markets fluctuate second by second as a result of interactions with one another or global events.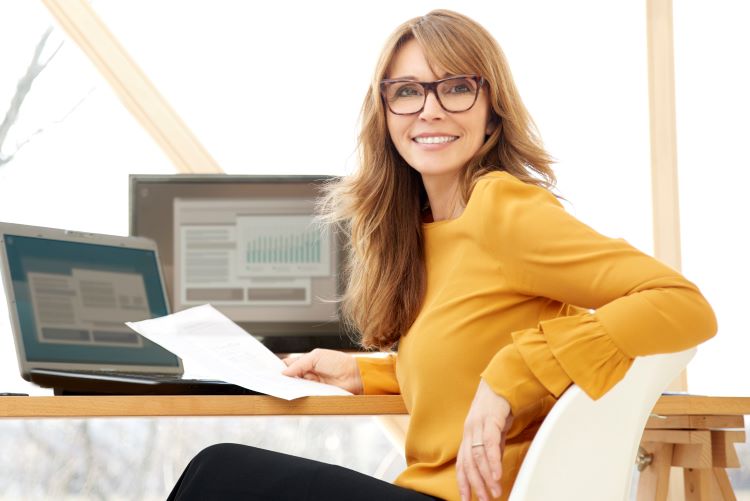 Corporations employ skilled specialists in many different fields. Such specialists include business analysts and financial analysts who help determine a company's future, but what's the difference between a business analyst and a financial analyst?
Business analysts and financial analysts help organizations gain a greater understanding of operations, investments, and cash flow. Both are well-trained in their areas of expertise, possessing a deep understanding of the markets or businesses they analyze. Organizations lean on these analysts to achieve goals such as maximizing efficiency and analyzing potential acquisitions or marketing methods.
Obtaining a business analyst or a financial analyst position isn't as simple as getting a degree and picking one or the other: The positions focus on different areas, require different skill sets, and have different job descriptions. When it comes to business analysts vs. financial analysts, there are lots of overlap and differences.
Business Analyst Overview
Corporations hire business analysts to look closely at one particular aspect of their organization. These analysts might be experts in certain business practices or in a specific business market.
For example, a sports retailer that specializes in athletic gear might consider expanding into skis and snowboards. That business might hire business analysts who are experts on the ski and snowboard market and thus understand the best sales margins and target market. The right analysts could help that business successfully launch its ski department in the right stores, increasing its market capitalization and stock price and providing a strong return on investment (ROI).
A different type of business analyst, a management analyst, seeks ways to eliminate wasteful practices — recommending layoffs or budget cuts if necessary — thereby improving productivity and efficiency so the business can increase its profitability or market share. A key difference between a business analyst and a financial analyst is a business analyst's holistic focus on the product life cycle.
Business Analyst Salaries and Job Outlook
According to Payscale, the average business analyst salary was $59,468 as of July 2019. The U.S. Bureau of Labor Statistics (BLS) projects that the job market for market research analysts will grow an impressive 23%, or 138,300 new jobs, between 2016 and 2026. That's more than three times the projected national average for all jobs during the reported time period (7%). The BLS reports management analysts grow by 14%, or 115,200 new jobs, in the same time period.
Financial Analyst Overview
Financial analysts lead businesses in their investment strategies. They assess the performance of stocks, bonds, and other types of investments to achieve the best-possible ROI for their clients. Buy-side financial analysts assist clients with where to invest, while sell-side financial analysts assist clients who sell stocks, bonds, and other securities.
For example, a buy-side financial analyst might work for an investment firm that could have $20 million in new liquid assets and wants to invest in the bioengineering field. The financial analyst would research the bioengineering market, running projections and performing deep statistical analysis to find investments with good potential returns, while satisfying the client's needs.
Financial Analyst Salaries and Job Outlook
According to the BLS, there were 296,100 financial analysts in 2016, and it projects that the job market for financial analysts will grow by 32,200 jobs between 2016 and 2026. That's an 11% growth rate, which puts it above the projected average growth for all jobs.
The median annual salary for financial analysts was $85,660 in 2018, with the highest earners making over $167,420, the BLS reports. The top industries for financial analysts were securities, commodity contracts, and other financial investments (24%); professional, scientific, and technical services (13%); credit intermediation (13%); and company management (12%).
Similarities Between Business Analysts and Financial Analysts
Though business analysts and financial analysts examine different components of business, they often have similar educational paths. A bachelor's degree, such as Maryville University's online Bachelor of Science (BS) in Mathematics can be a springboard to either path, by providing students an in-depth education in areas like mathematical statistics and fundamental analysis, as well as an introduction to programming languages that students can use to create proprietary analysis software that could give them a leg up in the job market.
Both business analysts and financial analysts need to be critical thinkers who can dive deep into numerical data but still keep an eye on the big picture. They also need to have strong interpersonal skills when dealing with clients.
Differences Between Business Analysts and Financial Analysts
While both business analysts and financial analysts work in the business sphere and possess similar skills, significant differences exist between them. What they analyze, their typical workday, and their licensure all set them apart.
Target of Analysis
The primary function of business analysis is to maximize efficiency and profits, while financial analysis focuses on maximizing ROI. A financial analyst's core responsibilities don't include assessment of internal operations or product success; that's the business analyst's role. Alternatively, a business analyst's function wouldn't include examining the stock market to make predictions; that would fall within the financial analyst's purview.
A Day on the Job
Business analysts spend most of their time researching: looking at sales numbers and forecasts, talking to workers and experts, looking at rival companies' financials, and other related tasks. Financial analysts spend most of their time looking into numbers, talking to other analysts about projections, and running programs to simulate future market activity and how it could impact investments.
Entrance Exams
Becoming a financial analyst requires completing the Series 63 and Series 7 examinations, which are the state and federal tests respectively that the government requires for professionals to buy and sell corporate, municipal, and government securities and investment products, as well as provide financial advice. These tests ensure that financial analysts are competent and educated in their fields.
Business analysts don't have similar federal examinations to complete, but they can earn several professional certifications to show their competency. The International Institute of Business Analysis (IIBA) administers several notable certifications, like the Entry Certificate in Business Analysis (ECBA) and the Certification of Competency in Business Analysis (CCBA).
Business Analysts vs. Financial Analysts: Which Is Right for You?
If you're mathematically inclined and want to use your analytical skills to help corporations grow or analyze markets, life as a business analyst or financial analyst could be perfect for you. Find out how Maryville's online BS in Mathematics can give you the perfect jump start you need to enter either of these exciting fields.
Sources
CIO, "7 Business Analyst Certifications to Advance Your Analytics Career"
CIO, "What Is a Business Analyst? A Key Role for Business-IT Efficiency"
Investopedia, "A Day in the Life of a Financial Analyst"
Maryville University, Bachelor of Science in Mathematics
U.S. Bureau of Labor Statistics, Computer Systems Analysts
U.S. Bureau of Labor Statistics, Financial Analysts
U.S. Bureau of Labor Statistics, Management Analysts