What Is an HRIS Specialist?
What Is an HRIS Specialist?
What Is an HRIS Specialist?
Every company's human resources department runs on technology. HR information systems specialists are essential, with responsibility for the technology that supports HR functions such as hiring and onboarding, pay and benefits, and ensuring compliance with state and federal labor laws. When HR staff combine human resources knowledge with technical experience, companies are positioned for success.
For individuals interested in pursuing a role in which human resources and technology work together, a bachelor's in human resource management can be an excellent foundation for becoming a human resources information systems (HRIS) specialist.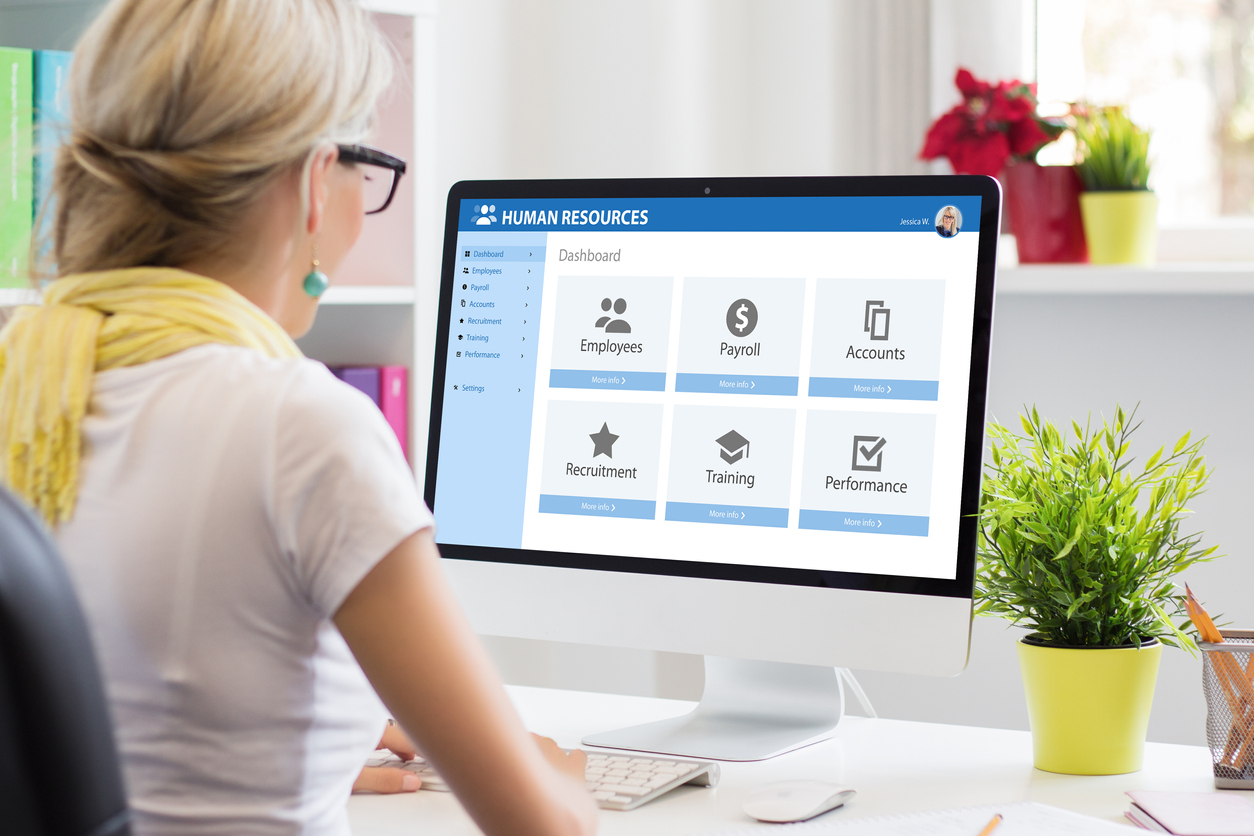 Duties of an HRIS Specialist
HRIS comprises all the systems responsible for the smooth functioning of a human resources department. These include applicant tracking, employee management and development (raises, promotions, training), pay and benefits (retirement savings, vacation, leave), and voluntary or involuntary termination systems. HRIS automates these functions to give staff more time to attend to people management, such as through staff development and training and performance and engagement goal setting.
HRIS specialist duties include the following.
HR Data Analysis
HRIS specialists are responsible for collecting employee data and compiling reports for department leaders. This data collection helps companies understand their workforces. For instance, HR can help other departments get a picture of talent gaps in their divisions. It can help company leaders develop strategies to combat high turnover and improve the employee experience.
System Maintenance and Technical Support
As with all information systems specialists, HRIS specialists are responsible for system maintenance and technical support. These tasks include upgrades, troubleshooting, customizing software, and testing. Depending on the size and complexity of the organization, an HRIS specialist may work with a team or as the sole technical support for a department.
System Training
Payroll management, recruitment, and employee development each require different skills. HRIS specialists must understand these different applications to be able to train new employees in each area. When companies upgrade a legacy HR system or update to a new version, specialists are the experts on the new applications and are responsible for ensuring everyone understands the new software.
Workforce Planning and Forecasting
HRIS specialists conduct research at the request of managers and company leaders. Their results support HR business decisions. For example, a company may request research to help understand when to hire more temporary or full-time workers, based on production or other metrics.
Projects and Process Improvement
HR leaders often need to identify process improvements to help achieve department goals. For instance, if a company's applicant tracking system shows a high percentage of incomplete job applications, a manager may ask an HRIS specialist to research the causes of this issue. Another HRIS specialist project might be a salary audit.
HRIS Specialist Qualifications and Skills
What is an HRIS specialist in today's marketplace? Now more than ever, HRIS specialists wield technical expertise to capture and interpret data that companies can use to drive profits and grow responsibly. They need an array of qualifications and skills to carry out this important role.
While some positions may require only an associate degree, a bachelor's degree offers aspiring HRIS specialists the most flexibility and upward mobility. A bachelor's in human resources, information technology, or a related field can make a candidate more attractive to employers.
In addition to a degree, HRIS specialists can consider obtaining a relevant certification, such as the human resource information professional (HRIP) certification offered by the International Association for Human Resource Information Management. Certifications affirm an HRIS specialist has the requisite knowledge and experience and may lead to higher salaries.
HRIS Hard Skills
HRIS specialists need the following hard skills.
Computer Proficiency
HRIS systems are complex. Specialists must be proficient in installing, maintaining, updating, and troubleshooting applications and hardware. In addition, they need the technical skills and knowledge to train staff to use HRIS systems.
Data Analysis and Reporting
Specialists need to understand how to collect and analyze data. They must be able to conduct research and run queries and be familiar with analytics tools such as Excel, Tableau, and Python.
Project Management
Whether installing a new HRIS system or running a research project, HRIS specialists draw on project management capabilities. They must break down a large project into various components. Clearly communicating their progress to business leaders is essential.
HR Policy Knowledge
HRIS specialists should have an HR background in the research projects they're tasked with completing. They also need a basic knowledge of HR operations, including applicant tracking, pay and benefits, retirement accounts, performance evaluations, and federal and state employment regulations.
HRIS Soft Skills
HRIS professionals need a good grasp of the soft skills that support their role. These include the following.
Problem-Solving
Much of an HRIS specialist's job involves solving problems, so a problem-solving mindset is crucial. They may be asked to collect and analyze complex data. They'll need to apply problem-solving skills to devise research queries that compile the right data. They'll need to troubleshoot computer hardware and software issues as well.
Eye for Detail and Knack for Organization
HRIS specialists must be detail oriented. Data analytics jobs require it, and so does effective project management. Along with being detail oriented, HRIS specialists must be highly organized, especially when managing complex projects.
Verbal and Written Communication
Specialists must be able to report their findings accurately and clearly. They often present data to senior leaders, so they need excellent presentation skills. They also need to communicate issues with hardware or HRIS systems to colleagues and managers.
HRIS Specialist Salary and Job Outlook
The median annual salary of HRIS specialists was about $60,000 as of January 2022, according to PayScale. Depending on experience, technical skills, and location, HRIS salaries range from $46,000 to $88,000.
Jobs for all HR specialists are expected to grow 10% between 2020 and 2030, per the U.S. Bureau of Labor Statistics. This growth illustrates the value companies place on HR as a strategic function.
Launch Your Career in Human Resources
Being an HRIS specialist means wielding your technical prowess, data analytics skills, and HR expertise to support your organization's competitive growth. Learn more by exploring Maryville University's online Bachelor of Science in Human Resource Management program. With core courses such as Human Resource Management, Human Resource Systems and Technology, and Training and Development, it can serve as a solid launching pad for HR professionals.
Recommended Reading
Important Human Resources Metrics
3 Ways HR Managers Help Businesses Succeed
Importance of Training and Development for Employees
Sources
Academy to Innovate HR, "The HRIS Analyst: A Full Guide"
CIO, "Top HRIS Certifications to Boost Your Career"
CIO, "What Is an HRIS? A Key Tool for All Your Human Resources Needs"
PayScale, Average Human Resources Information Systems Specialist (HRIS) Salary
People Managing People, "10 Best Online HRIS Systems of 2022"
SelectHub, "3 Ways Human Resources Applications Effectively Support and Enhance Your Business"
U.S. Bureau of Labor Statistics, Human Resources Specialists
Be Brave
Bring us your ambition and we'll guide you along a personalized path to a quality education that's designed to change your life.