How to Start a Nursing Home: Getting a Start in Helping Others
How to Start a Nursing Home: Getting a Start in Helping Others
How to Start a Nursing Home: Getting a Start in Helping Others
In late 2019, an estimated 1.4 million to 1.5 million people lived in nursing homes across the U.S., according to U.S. News & World Report, and data suggests that number will continue to grow. For example, the U.S. Census Bureau reports that the 65-and-older population grew by 34.2% in the past decade, and projects that by 2030, seniors will make up 21% of the nation's population. Not surprisingly, a study by Grand View Research notes that the long-term care market is projected to have annual revenue growth of about 7% between 2020 and 2027. According to the survey, that trend is largely driven by the aging U.S. population, increasing life expectancy, and the prevalence of chronic conditions in older adults, such as arthritis, diabetes, and Parkinson's disease.
Students interested in pursuing a career that allows them to address the needs of the aging population may be wondering how to start a nursing home. Completing a degree in a related field, such as a Bachelor of Science in Healthcare Management with a certificate in Senior Living Management, is a crucial first step toward launching a high-quality care facility.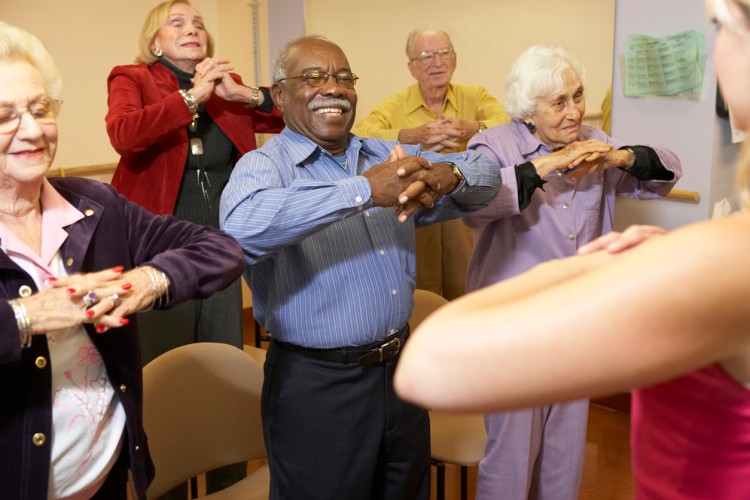 What Is a Nursing Home?
A nursing home is a healthcare facility for people who don't need hospitalization but are unable to care for themselves at home. Most residents have one or more chronic conditions that need monitoring and care, such as Alzheimer's disease, high blood pressure, or diabetes. Although the majority of nursing home residents are age 65 and older, some facilities provide care for younger individuals who need temporary help. Examples of younger patient populations may include those who need extra assistance after surgery or during rehabilitation from an accident or traumatic brain injury.
Nursing homes are part of a broader long-term care industry that also includes assisted-living, home health care, and hospice facilities. Professionals employed by nursing homes help residents with medical care and activities of daily living (ADL) such as dressing and bathing. They also lead social activities, such as arts and crafts, bingo, and movie nights, and therapeutic activities, such as gardening, walking, and pet therapy.
What Are the Benefits of Starting a Nursing Home?
One of the greatest benefits of starting a nursing home is the impact it can have on people who need care. Well-run, well-managed facilities not only serve as a lifeline for individuals who need medical or daily living assistance, they provide residents with opportunities to socialize and participate in group activities, helping them to stay mentally alert. All nursing homes should offer their clients these key elements, which can improve their quality of life and make a true difference in their health and well-being:
Daily Structure: When individuals need long-term care, the unpredictability and chaos that comes with living alone or with family members can feel overwhelming. Well-run nursing homes provide residents with a structured daily routine.
Social Interaction: The Centers for Disease Control and Prevention reports that older adults are at increased risk for social isolation and loneliness because they're more likely to live alone and to have experienced the loss of friends, partners, or spouses. Nursing homes provide residents with an opportunity to form new friendships at a time in life when meeting new people can be otherwise difficult.
Meals and Nutrition: Federal regulation 483.35, under the U.S. Code of Federal Regulations, requires that nursing homes provide residents with a nourishing, well-balanced diet, and that all senior care facilities employ or contract a dietitian. Effectively run care facilities provide clients with well-balanced meals that taste good — and are rich in fruits, vegetables, and protein.
Medical Help: Federal regulation 483.40 mandates that the medical care of each nursing home resident is supervised by a physician. Should a resident's attending physician be unavailable, another physician must be designated in their place. Residents' easy access to medical professionals helps ensure their conditions are monitored and managed, and that their medications are taken properly and on time.
Physical Safety: Federal regulation 483.25 mandates that each nursing home resident receives adequate supervision and assistive devices to prevent accidents. For example, shower stalls and bathrooms are often equipped with safety rails, and staff members aid those who need help sitting, standing, walking, and bathing. Further, nursing homes have designated visiting hours and are locked down overnight and during non-visiting times to preserve residents' safety.
How to Start a Nursing Home
A number of steps are involved in starting a nursing home. The most common include the following:
Earn a Degree
Individuals interested in starting a nursing home must have specific knowledge and skills. Completing a degree in a related field, such as Maryville University's online bachelor's degree in healthcare management with a certificate in senior living management, is the perfect launching point. Coursework in this program includes a mix of business, financial, legal, and healthcare topics. The degree program can also help prepare students to become certified as nursing home administrators.
Do the Research
Smart entrepreneurs don't go into ventures blindly. Aspiring nursing homeowners should perform in-depth research into the needs of the community they want to serve. For example, does the area have a growing senior population? Does it need another elder care facility, or is it already saturated with options? Entrepreneurs also need to scout possible locations, research zoning laws, and determine whether they want to serve the general public or a specific patient population, such as individuals suffering from dementia.
Create a Business Plan
A business plan not only serves as a road map to get a business going, it can guide owners in structuring and growing the business. The business plan should include specifics on the types of services the facility will offer, target client demographics, and whether the facility will be a private-pay nursing home or one that accepts Medicare and Medicaid. A business plan should also map out the size of the facility and how many residents it will house.
A business plan will also help guide owners through legal aspects of opening a nursing home, such as getting a business license, creating a legal entity, and registering a unique business name. It will also outline the financial steps of opening the business, such as how much the facility will charge for its services and how much will be needed for supplies and furnishings.
Meet State and Federal Regulations, and Stay Current with Regulatory Changes
Nursing homes must receive accreditation from the Centers for Medicare and Medicaid Services (CMS) — which involves a three-day on-site audit to ensure the facility is compliant with federal regulations — if they want to receive reimbursement from federal programs. Examples of federal regulations include requirements that facilities have sufficient nursing staff, each resident has a comprehensive care plan, and clinical records are maintained accurately and are easily accessible. Nursing home businesses must also register for a federal tax ID.
Nursing home operators need to get a business license from the appropriate state health agency, though state licensing requirements vary from state to state. Individuals must also register their business with the state as a limited liability company, partnership, or other business structure, and they need to register to pay taxes with the state revenue department. Additional requirements may include obtaining signage, health department, or fire department permits.
Individuals interested in starting a nursing home must stay current on local and federal regulatory changes to ensure their facility remains compliant. In addition, nursing homes must work to ensure that their facilities are well maintained, and the facility and its processes are always improving.
Hire Staff
The CMS reports that the Affordable Care Act of 2010 "established the framework for a nationwide program to conduct background checks on a statewide basis on all prospective direct patient access employees of long-term care facilities and providers," which includes a required fingerprint check as part of a criminal history background check. Medical professionals also need to have appropriate licenses. The success of a nursing home depends significantly on the quality of its staff, and hiring experienced, professional, and kind staff members is crucial.
Pursue a Career You're Passionate About
Individuals interested in how to start a nursing home must begin by developing the skills, knowledge, and proficiencies they'll need to succeed. Maryville's online Bachelor of Science in Healthcare Management includes coursework on topics such as healthcare resource management, medical law and risk management, and healthcare compliance and quality, all designed to help graduates pursue their professional goals. Are you ready to take the first brave step toward a new career? Discover how Maryville's online Bachelor of Science in Healthcare with a certificate in Senior Living Management Management can prepare you for the job you want.
Recommended Reading
Healthcare Management vs. Healthcare Administration
What Is the Difference Between Hospice Care and Palliative Care?
Sources
Association of Health Facility Survey Agencies, Federal Certification Requirements for Background Checks in Nursing Home, Home Health and Hospice Agency Employment
AZ Big Media, "How to Open a Nursing Home in 4 Simple Steps"
Bizfluent, "How to Start a Nursing Home"
Centers for Disease Control and Prevention, "Loneliness and Social Isolation Linked to Serious Health Conditions"
Centers for Medicare & Medicaid Services, CMS National Background Check Program
Centers for Medicare & Medicaid Services, HHS, 483.35 Dietary Services
CT.gov, Federal Nursing Home Regulations by Section
Grand View Research, "U.S. Long Term Care Market Size, Share & Trends Analysis Report by Service, by Region, and Segment Forecasts, 2020 – 2027"
Nursing Home Abuse Center, Facts and Statistics About U.S. Nursing Homes
Population Reference Bureau, Fact Sheet: Aging in the United States
SeniorPath, The Benefits of Living in a Nursing Home
Texas Health and Human Services, How to Become a Nursing Facility Provider
U.S. Census Bureau, 65 and Older Population Grows Rapidly as Baby Boomers Age
U.S. Census Bureau, Demographic Turning Points for the United States: Population Projections for 2020 to 2060
U.S. News & World Report, "Nursing Home Facts and Statistics"
Be Brave
Bring us your ambition and we'll guide you along a personalized path to a quality education that's designed to change your life.