Finance vs Accounting Degree
Finance vs Accounting Degree
Finance vs Accounting Degree
A career in finance can be exciting and rewarding. But many people who want to study the field of finance in college often wonder which degree to pursue: a finance or an accounting degree. Both deal with numbers and analyzing large volumes of data. Also, both can provide an opportunity to work for different financial institutions, such as banks, brokerage firms, insurance companies, as well as the opportunity to be self-employed. Finance, however, is a broader and more comprehensive field of study, where accounting is a subset of finance.
To better understand the differences between a finance versus accounting degree, here is an outline of what finance professionals and accountants do, along with an overview of several common career choices, median salaries, and some of the main similarities and differences between finance and accounting careers. Students who are interested in pursuing a career in finance can consider earning an online bachelor's in finance.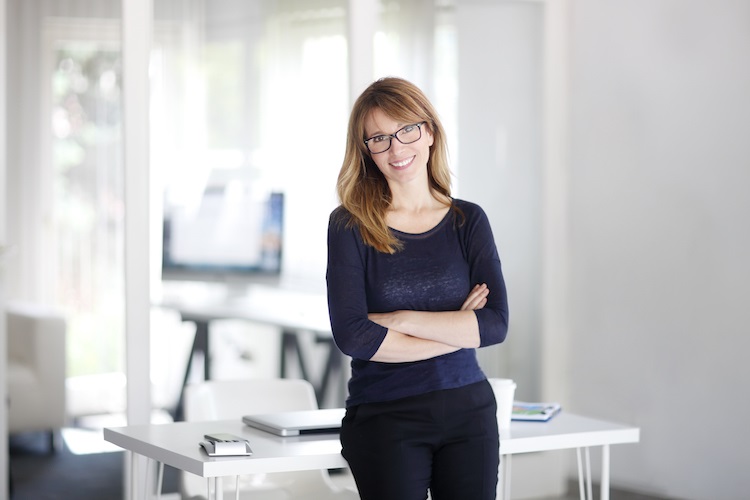 Finance Professionals
What do finance professionals do?
Finance professionals analyze financial data and provide advice to businesses or people regarding investments and how to best spend and allocate their financial resources. They advise owners and managers about making investments, growing their revenue, and appraising the value of their company.
Types of careers: Individuals who pursue a career in finance can work as financial advisors, financial analysts, financial managers, and budget analysts.
Median salaries: The U.S. Bureau of Labor Statistics (BLS) reports the annual median wage for all business and financial occupations is $69,820. The annual median salary for financial advisors across the U.S. is $87,850, while financial analysts make an annual salary of $85,660. The annual median salary for financial managers is $129,890, and the annual median salary for budget analysts is $76,540, according to the BLS.
Accountants
What do accountants do?
Accountants collect and review financial records on a daily basis, from all types of accounting books and ledgers, to tax returns and beyond. They are responsible for making sure the financial statements of individuals and organizations are accurate and comply with all laws and regulations. They estimate the costs of operation and ensure that taxes are paid, processes are optimized, and that an organization understands the impact of its financial transactions.
Types of careers: Most professionals in accounting work as accountants or auditors.
Median salary: According to the BLS, accountants and auditors across the U.S. make an annual median salary of $71,550.
Finance vs Accounting: Similarities
For those considering a finance versus accounting degree, it can be important to understand the similarities between the jobs. The following commonalities are meant to be a guide and are not always applicable to, and uniform among, all jobs and regions.
Both degrees can provide a path to a finance career. Although a finance degree is broader, many companies employ finance professionals who are accounting majors.
Both careers deal with numbers and data as the primary sources of information to make their statements and reach their conclusions.
Both careers enable professionals to work with a wide range of clients and organizations in finance, business, and other industries.
Both careers can allow professionals to advise senior management on financial transactions and decisions.
Both degrees can allow individuals to pursue additional certifications and degrees.
Finance vs Accounting: Differences
Students and professionals who are debating between a finance versus accounting degree can take into account the differences between the roles. These differences are summarized below and are meant to be a guide. They are not always applicable to, and uniform among, all jobs and regions.
Finance professionals usually analyze financial data to plan the best way to source and allocate funds. Accountants collect and report past and present financial data on a daily basis to ensure that expenditures are in line with a company's performance.
Finance professionals are largely interested in future investments and study financial records and the market to best inform broader financial strategies. Accountants focus on operations, transactions, and processes to make sure books are balanced and a company is maximizing its resources.
Accountants play an important role in ensuring taxes are paid and regulatory requirements are met. Additionally, some finance professionals, such as financial managers, can have more power in the decision-making process and can use information provided by accountants to make decisions.
Accountants can become CPAs, or certified public accountants — professionals who can represent clients before the Internal Revenue Service and file with the Securities and Exchange Commission the audited financial reports that are required for every company. Finance degree holders can also take the tests to become a CPA; however, most states require heavy coursework in accounting to qualify, which many finance degree holders lack.
Finance professionals deal with aspects such as return on investment (ROI) and risk management, and accountants focus on items such as balance sheets and income statements.
The field of finance offers more career choices but also less predictability. In some cases, careers in finance might offer higher pay. Careers in accounting can offer more predictable and stable work but less pay in many cases.
Careers in finance can be demanding with longer hours, while careers in accounting can require fewer hours, except during certain time periods, such as tax season.
The differences between finance professionals and accountants are summarized below.
Finance Professionals
Plan the best way to source and allocate funds
Focus on the analysis of market trends to inform strategies
Have a good deal of decision-making power
Can pursue a career as a financial analyst, financial adviser, investment banker, or even a stockbroker
Accountants
Focus on operations, financial transactions, and overall financial processes
Collect and report financial data on a daily basis
Have career options including specialized areas of accounting, auditing, and taxation
Finance Degree vs. Accounting Degree
Careers in both finance and accounting have several things in common, such as a strong focus on crunching numbers and analyzing data. However, there are also notable differences between them, as demonstrated above.
When choosing a finance versus accounting degree, students and professionals should keep the listed information above in mind and think about what is important to them.
For instance, due to the more structured nature of accounting, working as an accountant is usually a more stable pursuit than finance. If individuals want to have the flexibility of changing careers down the line, a degree in finance can provide the opportunity to do so. If the goal is to gain stronger personal wealth management skills, greater decision-making power, or more influence on a company's overall financial strategy, a degree in finance could be the better choice. If individuals would rather focus on current financial operations without worrying about where a company's money will go, accounting could be a better fit.
Making a decision between a finance degree versus accounting degree all depends on personal preferences and priorities. Both a finance degree and an accounting degree, however, can provide a solid basis for growth in the dynamic financial industry.
Pursue a Degree in Financial Services
Individuals who are deciding whether to pursue a finance versus accounting degree should weigh the similarities and differences of each field's career options and degree choices.
If you are interested in pursuing a career in financial services, consider exploring Maryville University's online bachelor's in finance degree. By earning a degree in finance, you can learn the skills to succeed as a finance professional.
Now that you better understand the intricacies of a finance versus accounting degree, you can also discover potential financial services careers for bachelor's degree graduates.
Recommended Reading
How to Become a Financial Analyst
The Ultimate Guide to Going Back to School for Accounting
Sources
Accounting Tools, "The Difference Between Financial and Managerial Accounting"
Houston Chronicle, "The Differences Between Financial Accounting & Management Accounting"
The Blueprint, "How Managerial and Financial Accounting Differ"
The Bureau of Labor Statistics, Accountants and Auditors
The Bureau of Labor Statistics, Budget Analysts
The Bureau of Labor Statistics, Business and Financial Occupations
The Bureau of Labor Statistics, Financial Advisors
The Bureau of Labor Statistics, Financial Analysts
Be Brave
Bring us your ambition and we'll guide you along a personalized path to a quality education that's designed to change your life.