What Can You Do with a Finance Degree?
What Can You Do with a Finance Degree?
What Can You Do with a Finance Degree?
The role of finance is vital to the health of nearly every business. New businesses often depend on loans and investments, and financial management is the key to the growth of existing businesses, particularly as globalization continues. The Bureau of Labor Statistics predicts a growth in the demand for finance jobs, emphasized by the emergence of "big data" and other technological advances. What can you do with a finance degree? This guide will describe how a degree in finance helps qualify candidates for greater opportunities and increased earning potential in diverse industries.
Discover the sections of this guide:
What You Can Do with a Finance Degree in Any Sector
Primary Disciplines of Finance
Finance vs. Accounting
Careers You Can Pursue with a Finance Degree
The Advantages Gained with a Finance Degree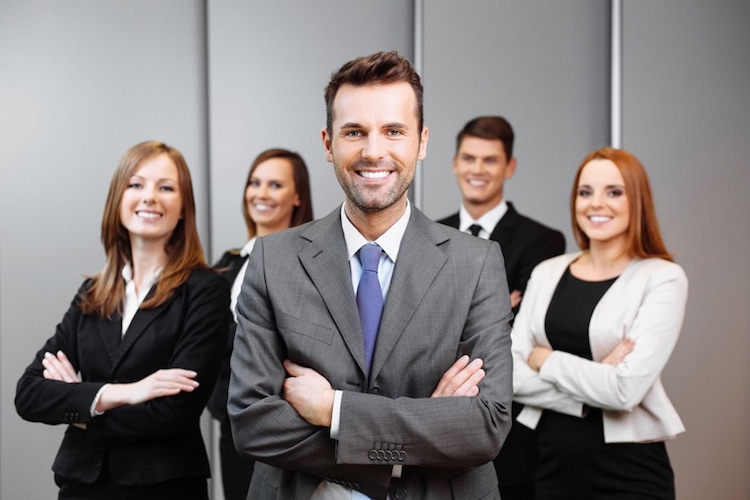 What You Can Do with a Finance Degree in Any Sector
Aspiring professionals with a finance degree can find a variety of job opportunities in the public, private, and nonprofit sectors including the following:
Public Sector/Government
There are plenty of things you can do with a finance degree in government. In the public sector, finance jobs are often more stable, because they do not directly correlate with economic conditions. Government finance employees are less driven by a bottom line than by the individual goals of the agency or department they serve. Finance jobs within the public sector are also unique because of the bureaucratic nature of the government. Projects tend to move at a slower pace than businesses and often require many stages of approval, because of legislative and regulatory constraints. The typical skills required for a public finance job include analysis, critical thinking, advanced communication, organizational skills, and core finance and accounting skills to track budgets and achieve greater financial stability.
Nonprofit Sector
The power of social media has significantly increased the fundraising capabilities of nonprofit organizations. Finance jobs in this sector are unique because they function in an entrepreneurial environment; there is more flexibility in day-to-day tasks and more visibility into the tasks and mission of other departments to meet the goals of the organization. Finance employees can bring a broader business perspective to their finance roles, which can include sales and marketing, to execute strategies in a donor-driven domain. Finance positions in the nonprofit sector require a bachelor's degree but often also require both a master's in business administration (MBA) and relevant work experience.
Private Sector
Financial roles in the private sector focus on maintaining and maximizing profitability for an organization. The profit-driven nature of the private sector brings more flexibility to financial jobs, in comparison with the public sector. This flexibility allows for more frequent movement between jobs and faster career growth. The hierarchical nature of the private sector also differentiates it from both the nonprofit and public sectors, as private sector employees operate within an organizational food chain, taking direction from supervisors and managers. What can you do with a finance degree in the private sector? There are diverse career paths available, including commercial banking, private equity, hedge funds, financial management, accounting, and insurance.
Primary Disciplines of Finance
Corporate Finance
Corporate finance focuses on maximizing shareholder value and reducing financial risk for an organization. Jobs in corporate finance require expertise in raising and managing capital to run the company.
Commercial Banking
A commercial bank is an institution that offers financial services, including checking and savings accounts, personal and mortgage loans, and other financial products. Common jobs in commercial banking include loan officer, bank teller, and branch manager.
Investment Banking
Investment banking falls under the umbrella of corporate finance. Investment bankers' responsibilities are similar to those of financial managers — both often provide financial advice — but investment bankers focus on the issuance and purchase of corporate securities and trading securities.
Hedge Funds
Hedge funds raise private investment funds from individuals and institutions and buy or sell financial products and assets. Similar to investment bankers, professionals who work in hedge funds sometimes operate as financial managers.
Accounting
The broad field of accounting offers many opportunities in the financial sector. Public accountants help individuals and organizations manage finances, using generally accepted accounting principles (GAAP). There are also more specialized jobs within the field of accounting, including auditor, financial examiner, and actuary.
Financial Planning
The mission of financial planning is to help individuals plan for financial stability through investments, which commonly include college savings and retirement plans. Financial planners also focus on estate and tax planning and can sell financial products, such as mutual funds.
Insurance
The insurance industry protects businesses and individuals from potential losses and helps them to manage risk. Finance jobs in the insurance field can entail selling insurance or managing data based on quantitative data sets, among other roles.
Finance vs. Accounting
Finance and accounting are two financial disciplines that are commonly associated with — and often mistaken for — one another. While jobs in both finance and accounting serve as core business functions that are essential to the health of an organization, the career paths can vary. What exactly is the difference between finance and accounting?
Arguably, accounting is a subset of finance, which is much broader and lends itself to more diverse career options, including corporate finance, investment banking, underwriting, portfolio management, real estate, and insurance. Jobs in finance can require deeper analysis of markets, loans, investments, and global economics. The broad nature of finance allows more flexibility along a career path, offering opportunities to take on diverse projects and utilize diverse skill sets, such as sales and marketing.
Similarly, accountants can find jobs in nearly every industry and type of business, but the discipline is much more specialized. Accountants manage the entire cash flow of an organization and its tax processes while ensuring it runs efficiently and ethically. Accounting can be less flexible, in terms of the field's diverse career options, because of its narrower focus. According to the Bureau of Labor Statistics, accountants typically hold a bachelor's degree in accounting or business administration, though they may also hold a degree in finance. Candidates can become more marketable to organizations with the Certified Public Accountant (CPA) exam, which requires 30 credit hours more than a typical four-year degree.
Get a more detailed breakdown of the differences between finance and accounting degrees here.
Careers You Can Pursue with a Finance Degree
The following are just a selection of the numerous career opportunities available to finance graduates. Career descriptions are sourced from 2017 Bureau of Labor Statistics information.
Accountant
Education requirements: Bachelor's degree, though a master's degree in accounting can help qualify one for advanced roles. To earn a CPA (Certified Public Accountant) license, professionals must also pass a CPA exam and meet other state requirements. Note: a finance degree may not be sufficient preparation for the CPA exam.
Accountants oversee the financial operations of an organization to ensure accuracy, efficiency, and compliance with regulations. The median annual wage of an accountant is $69,350.
Budget Analyst
Education requirements: Bachelor's degree
Budget analysts help public and private institutions organize their finances. They prepare budget reports and monitor institutional spending. The median annual wage for budget analysts is $75,240.
Financial Analyst
Education requirements: Bachelor's degree
Financial analysts assess the current market and analyze financial documents to help businesses make future decisions about how products and services will perform in the marketplace. They also provide investment recommendations for private clients, based on market analysis. The median annual wage for financial analysts is $84,300.
Financial Advisor
Education requirements: A minimum of a bachelor's degree, but certifications in investment sales and a master's in business administration (MBA) can provide opportunities for advancement.
Financial advisors educate individuals about their investment options and help them reach their financial goals. Clients commonly retain financial advisors to provide recommendations about future investments, including estate planning, college savings, and retirement, but also consult about tax and mortgage planning. The median annual wage for personal financial advisors is $90,640.
Management Analyst/Consultant
Education requirements: Bachelor's degree
Management analysts or consultants find and suggest ways that an organization can operate more efficiently. They advise managers on how to make organizations more profitable through reduced costs and increased revenues. The median annual wage for management analysts is $82,450.
Financial Manager
Education requirements: Bachelor's degree or a master's degree in business administration (MBA).
Financial managers oversee the financial data of an organization and ensure transactions are compliant with regulations. They prepare financial reports (often on a quarterly an annual basis) and work closely with financial analysts to stay aware of investment opportunities. The median annual wage for financial managers is $125,080.
Advantages Gained with a Finance Degree
What can you do with a finance degree? Plenty. A finance degree can offer diversity, flexibility, growth, and earning potential, regardless of economic conditions. The diversity of the employment landscape in finance allows graduates to focus on the individual strengths they discover in themselves during the program; jobs can be analytical and "back office" or customer-facing, utilizing advanced communication skills. A finance degree ultimately can open doors to challenging, rewarding job opportunities with rapid career growth in nearly every corner of the world.
Earn Your Finance Degree at Maryville University
Find out how an online bachelor's degree in finance from Maryville University can help you build the skills and expertise you need to pursue a successful career in finance.
Sources
BLS, Personal Financial Advisors
BLS, Securities, Commodities, and Financial Services Sales Agents
Be Brave
Bring us your ambition and we'll guide you along a personalized path to a quality education that's designed to change your life.