How to Become an Investigative Journalist
How to Become an Investigative Journalist
How to Become an Investigative Journalist
Investigative journalism is a vital part of American society, with the potential to uncover and report on important events and issues. For example, Upton Sinclair's The Jungle highlighted the terrible conditions in Chicago's meatpacking plants in the 1900s; Bob Woodward and Carl Bernstein alerted the public to the Watergate scandal in the 1970s; and, more recently, Brian M. Rosenthal of The New York Times won the 2020 Pulitzer Prize for his exposé of the taxi industry in New York City.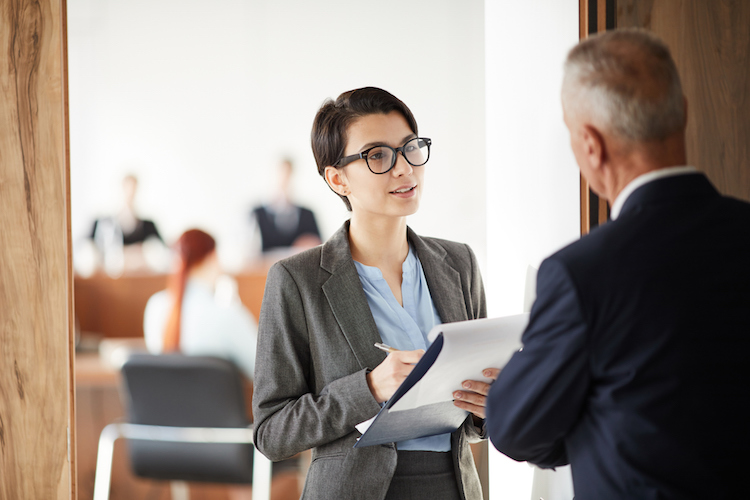 While investigative journalism has similarities to traditional journalism, if you're thinking about how to become an investigative journalist, it's important to remember that investigative pieces take more time than the typical journalistic piece due to the in-depth research and interviews that must be done. To pursue an investigative reporting career, you should have a love for diving deep into the nuances of the topic you're focusing on. Those interested in becoming an investigative journalist should consider pursuing a related educational program, such as a
What does an investigative journalist do?
An investigative journalist typically works for a newspaper, website, magazine, radio station, or television station. What an investigative journalist does from day to day can vary based on the organization, but it typically involves researching a specific topic that an editor or a news director has assigned.
Investigative journalism usually deals with serious issues and typically focuses on political events or social trends. Once assigned a topic, investigative journalists will reach out to sources and experts on the topic to arrange interviews. In addition, they often spend considerable time researching their topic and fact-checking sources. Then, it's time to organize the information; write the story so the audience will easily understand it; review the story to ensure proper grammar, spelling, and style; and ultimately submit it to the editor or news director.
In this modern technological era, the investigative journalist's job description has changed. Instead of just reporting for a print newspaper, a journalist may also post to a blog or social media accounts like Facebook and Twitter, or even do audio reporting through podcasts. "The Tip Off," "The Bellingcat Podcast," "White Lies by NPR," and "Reveal" are examples of investigative reporting podcasts that go behind the scenes of criminal cases, investigations, and murder scenes.
Investigative journalist careers
Individuals interested in the process of how to become an investigative journalist can benefit from learning about potential career options in the field.
Print Journalism
Print journalism is reported primarily through newspapers, magazines, and books. Investigative journalists in this field usually research topics, coordinate interviews, and write articles about a variety of subjects. Those who spend months or years researching and writing about criminal cases or other major news stories may end up publishing books.
Broadcast Journalism
Broadcast journalism is reported through electronic means. Forms of broadcast journalism include radio, television, and the internet. The goal of broadcast journalism is to disperse news and information quickly to a diverse audience. Investigative journalists research and write stories that are eventually broadcast through different media avenues.
Global and International Journalism
Investigative journalists working in global and international journalism research, investigate, and write stories regarding news and current affairs. They research major criminal cases and investigations going on around the world to share on different news platforms. They write content for TV or the internet and can also present stories through documentaries or news bulletins.
Political Journalism
Political journalism seeks to provide voters with the information they need to make well-informed decisions regarding elections. Investigative journalists working in politics investigate details about the lives of political figures or candidates. They address local and national matters and contribute to a larger social discourse.
Steps to become an investigative journalist
If you're interested in researching a story that's meaningful to the public and writing accessible content, investigative reporting may be for you. Here are the steps you need to take to become an investigative journalist.
Earn a bachelor's degree
Becoming an investigative journalist most often includes earning an undergraduate degree in a field like journalism or attending a program like Maryville's online Bachelor of Arts in English, which can help you improve your writing and communication skills. English students read various works from all over the world and analyze them in both oral and written form. This type of background will help you prepare to interview individuals and write investigative articles.
Gain experience
News organizations often look to hire someone with prior experience. Job shadowing and internships are great ways to gain experience while you're earning your degree. You may consider writing for the student newspaper while you're taking courses, or you could spend a summer shadowing a reporter at a local newspaper or radio station. This type of real-world experience is appealing to employers since they know you'll already have the journalistic experience to immediately apply to your new job.
Create a portfolio
Another benefit of having prior experience is the ability to create a portfolio of your work for future employers. Carrying a portfolio to an interview shows that you're professional and accomplished. This will also give employers a chance to look at your work and see if your writing style and topic choices are a good fit for them.
Investigative journalist salary
The salary for an investigative journalist varies depending on the region, work, and organization. According to the U.S. Bureau of Labor Statistics (BLS), the median annual salary for a journalist was $46,270 in 2019. Salaries have a significant range, varying by industry, location, experience, and education level. PayScale.com, which sources data from those in the field, reports that the average annual salary of a mid-career investigative journalist in 2020 is about $67,400.
Investigative journalist employment outlook
Though traditional newspaper journalism has seen a general decline in recent years, that doesn't mean that investigative reporting has died. Instead, most cutting-edge reporting has moved to online outlets and journals, offering plenty of opportunities for reporting of all kinds.
As such, many aspiring investigative journalists are turning to freelance work. Freelance journalists don't work for a specific organization, but instead have the freedom to choose the topics and media outlets for their reporting. Writers who also have experience in multimedia journalism, such as website design or recording, may see improved job prospects.
Discover more about becoming an investigative journalist
If you love researching, interviewing, and writing and have a passion for sharing important issues with the public, an investigative journalism career may be a great fit for you.
Starting an undergraduate degree where you develop communication, research, and writing skills can provide you the tools you'll need to become the next Woodward or Bernstein. If you want to discover more about how to become an investigative journalist, explore how Maryville University's online Bachelor of Arts in English degree program can jumpstart this career path for you.
Recommended Reading
Compare & Contrast: English Major vs. History Major
How Technological Advancements Will Shape the Future of Journalism
Journalist vs. Reporter: What's the Difference?
Sources
American Press Institute, "The Elements of Journalism"
Global Investigative Journalism Network, "A Global Tour of 2019's Top Investigative Podcasts"
Global Investigative Journalism Network, "What the Experts Expect for Investigative Journalism in 2019"
PayScale.com, "Average Mid-Career Investigative Reporter Salary"
The Pulitzer Prizes, "Investigative Reporting"
U.S. Bureau of Labor Statistics, "Reporters, Correspondents, and Broadcast News Analysts"
Be Brave
Bring us your ambition and we'll guide you along a personalized path to a quality education that's designed to change your life.