Can You Become a Paralegal with a Criminal Justice Degree?
Can You Become a Paralegal with a Criminal Justice Degree?
Can You Become a Paralegal with a Criminal Justice Degree?
Lawyers represent individuals or organizations in various legal situations or advise them on managing any number of legal issues. To become a lawyer, candidates must earn an undergraduate degree, attend law school, and pass the bar exam in the state where they want to practice. Paralegals assist lawyers by organizing files, conducting research, preparing legal documents, and beyond. These professionals typically only need to earn an undergraduate degree and fulfill any licensing or certification requirements dictated by their potential employers.
Although many undergraduate degrees can prepare someone to pursue a career as a lawyer or paralegal, an online bachelor's in criminal justice is an especially sound choice for those interested in learning more about criminal law and its procedures.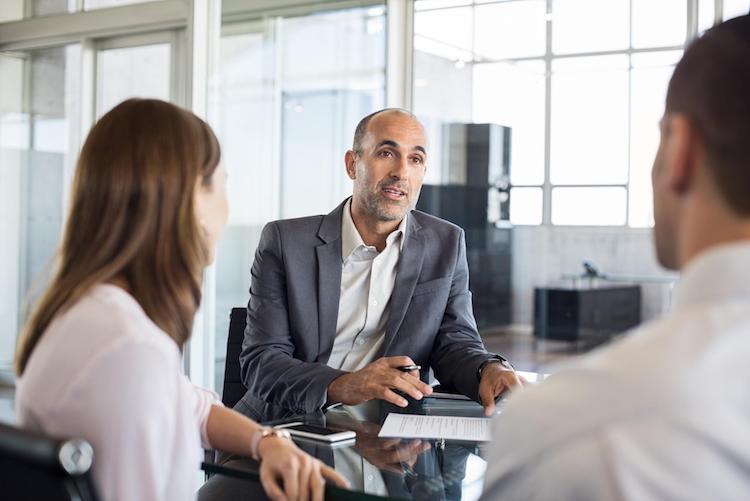 Bachelor's in Criminal Justice: What to Expect
Undergraduate criminal justice degrees are primarily designed to prepare graduates for roles in law enforcement and corrections, but the coursework can also lead to other related careers or advanced degrees. A career in the police force is among the more common outcomes for someone with a criminal justice degree. As a result, students can expect to take classes that discuss policing and criminology (i.e., the scientific study of crime and criminals). The curriculum also explores the correctional standards and practices currently employed in today's criminal justice systems.
While this well-rounded knowledge translates directly to law enforcement careers, you can also become a paralegal with a criminal justice degree. Criminal justice can also be a good major for law school. For example, the criminal law and procedures classes featured in a criminal justice curriculum enable students to learn exactly how elements of specific crimes can shape the determination of criminal cases. Through a study of criminal procedural law, criminal justice majors also develop an in-depth understanding of the various steps involved in the prosecution and common defenses used by lawyers.
Thanks to this education, students attending law school will already have some experience studying the criminal justice system, which may place them a step ahead of their classmates. This knowledge can also be essential when applying for paralegal jobs or seeking licensure from the American Bar Association.
Tailoring Criminal Justice Coursework to Career Goals
Apart from law-specific coursework, criminal justice programs can also feature social research sequences. Here, students learn how to formulate a research question based on the topics they've selected and then develop strategies for further investigation. By choosing a law-related topic for their research, students are likely to develop a deeper level of insight into the steps it takes to become a paralegal or to apply to law school after earning a criminal justice degree.
What Paralegals Do
In simple terms, paralegals help lawyers prepare for hearings, trials, and other legal engagements. This requires a baseline understanding of legal proceedings, coupled with high-level research skills. When lawyers are litigating complex cases, paralegals are often tasked with researching case law, investigating legal precedents, and gathering facts that can be used to build a legal argument. They then create reports and briefs that summarize their findings.
How to Become a Paralegal with a Bachelor's Degree
An associate degree is typically the minimum educational requirement to become a paralegal. However, some employers may require a bachelor's degree. Bachelor's in criminal justice programs expose students to a range of law-related subject matter while also developing their research and communication skills. This makes the degree useful for people seeking paralegal work because employers may prefer candidates who have studied research techniques and standard legal practices.
Employers may also require paralegals to have a certificate in paralegal studies from a program approved by the American Bar Association. That said, not all employers require certifications. Some firms may be willing to hire and train recent graduates.
Skills of a Paralegal
The following competencies are essential to succeed as a paralegal and advance in a competitive legal job market.
Communication skills. Paralegal practice involves interviewing clients, talking with experts, reporting research to supervising attorneys, and engaging other professionals outside of a legal firm, including scheduling times for reporters to appear in court.
Listening skills. A key part of the paralegal role is to take witness statements, which requires attentiveness and careful recording of what the witness says.
Interpersonal skills. The paralegal role involves interaction with the same lawyers and other legal professionals daily. Effective interpersonal skills enable paralegals to develop good working relationships with their colleagues. Additionally, personable paralegals are competent in earning the trust of clients and witnesses.
Research skills. In support of cases, paralegals often research information using the internet and legal databases, such as Westlaw and LexisNexis.
Organization skills. There may be a lot of documentation involved in legal matters. Paralegals are central to keeping orderly files and indexing data for easy retrieval.
Types of Paralegals and Salaries
Paralegals work in different environments, depending on the type of law practiced by their firm. While roles and responsibilities are similar across the board, the setting a paralegal works in can dictate the kinds of activities they perform on their jobs and their salary. Below are three typical paralegal roles with salary information.
Bankruptcy paralegal. A bankruptcy paralegal supports bankruptcy matters under a supervisory attorney licensed in bankruptcy law. Their responsibilities include drafting court filings; performing administrative tasks in preparation of chapter 13, 7, and 11 bankruptcy proceedings; conducting background research on companies; and corresponding with creditors and others involved in a case. The median annual salary for bankruptcy paralegals was $47,999 as of May 2020, according to PayScale.
Corporate paralegal. Paralegals who specialize in supporting the legal aspects of corporate transactions are known as corporate paralegals. They often work in the legal department of a corporation, but they can also help with corporate legal matters in a law firm specializing in corporate cases. In addition to their general paralegal responsibilities, corporate paralegals keep track of business-related legislation, deliver reports on the potential impacts of law changes, and update and manage corporate documents such as business filings and licenses. The median annual salary for corporate paralegals was $65,671 as of May 2020, according to PayScale.
Criminal paralegal. Criminal law paralegals can work in private defense firms or state and federal agencies. Criminal law paralegals support criminal law cases by preparing and filing legal documents such as misdemeanor and felony court pleadings, interviewing clients and witnesses, and managing supervising attorney calendars, among other activities. The median annual salary for paralegals with criminal skills was $50,868 as of May 2020, according to PayScale.
Is Criminal Justice a Good Major for Law School?
Becoming a lawyer requires first earning an undergraduate degree, then completing law school and passing the bar exam. While law schools do not require specific undergraduate degrees for admission, various degrees can prove valuable to a law career. A degree that focuses on legal issues, such as an online bachelor's in criminal justice, may be beneficial for law school applications. Having prior exposure to subjects like criminal law procedure can help prospective lawyers become comfortable with legal topics, issues, challenges, and more. This education may also help when preparing for the Law School Admission Test (LSAT) and completing the related coursework.
Getting Into Law School: Positive Faculty Relationships Can Help
Beyond the skills and knowledge gained through criminal justice coursework, students can also benefit from the support of instructors and other faculty. Through programs such as the social research sequence, students are allowed to work closely with professors, enabling students to put their work ethic and professional competencies on full display.
To be accepted into law school, prospective lawyers often need a strong recommendation from at least one past employer or educator. Building trusting relationships with instructors and receiving guidance can lead to an academic recommendation that is more likely to gain the attention of law school admission officers.
Are Criminal Justice Degrees Useful to Practicing Lawyers?
Lawyers practice in many different areas, including personal injury cases, estate planning, intellectual property litigation, corporate law, and more. Criminal defense lawyers and prosecutors, however, are most likely to benefit from a criminal justice degree. Criminal defense lawyers work with people accused of crimes and represent them before, during, and after court. Prosecutors work for the government to prosecute defendants in criminal cases.
In addition to criminal law, lawyers who took college coursework in subjects such as abnormal psychology or mental illness and society may have more thorough insights into the criminal mind. This knowledge can help them understand the motivations of a criminal and may make it easier for prosecutors to argue their cases. Likewise, understanding mental health disorders and the like can help criminal defense lawyers better understand their clients, allowing the construction of the most reasonable and most likely to succeed defense strategies.
Both lawyers and paralegals are primary contributors to criminal justice proceedings; therefore, it makes sense that an online bachelor's in criminal justice can potentially lead to a legal career. While this degree is primarily intended for prospective law enforcement professionals, core subjects such as critical thinking and research can also be useful in legal professions.
Is criminal justice a good major for law school? The answer is yes, as long as students realize not every topic covered in this undergraduate track is directly applicable to a law career. Overall, though, the curriculum can provide excellent foundational knowledge for those involved in peripheral criminal justice careers.
Explore the Legal Professional Role
Law enforcement is not the only career path open to career-driven criminal justice majors. It's also possible to become a paralegal with a criminal justice degree, or to earn the degree as a first step toward enrolling in law school. If you are curious about the underpinnings of criminal behavior and the role legal professionals play in the criminal justice system, discover more about Maryville University's online Bachelor of Science in Criminal Justice program.
Recommended Reading
Understanding the Main Types of Crimes: Motivations and Crime Protection
How Future Police Officers Will Adapt to Trends in Law Enforcement
How Criminal Justice Professionals Will Fight Future Crimes
Sources
Law Crossing, Bankruptcy Paralegal Job Description
Law Crossing, Criminal Law Paralegal Job Description
Maryville University, Bachelor's in Criminal Justice Program
PayScale, Average Bankruptcy Paralegal Salary
PayScale, Average Corporate Paralegal Salary
PayScale, Average Paralegal with Criminal Skills Salary
Special Counsel, Corporate Paralegal Job Description
The Balance Careers, "8 Skills You Need to Succeed as a Paralegal"
U.S. Bureau of Labor Statistics, Lawyers
U.S. Bureau of Labor Statistics, Paralegals and Legal Assistants
Be Brave
Bring us your ambition and we'll guide you along a personalized path to a quality education that's designed to change your life.