How Criminal Justice Professionals Will Fight Future Crimes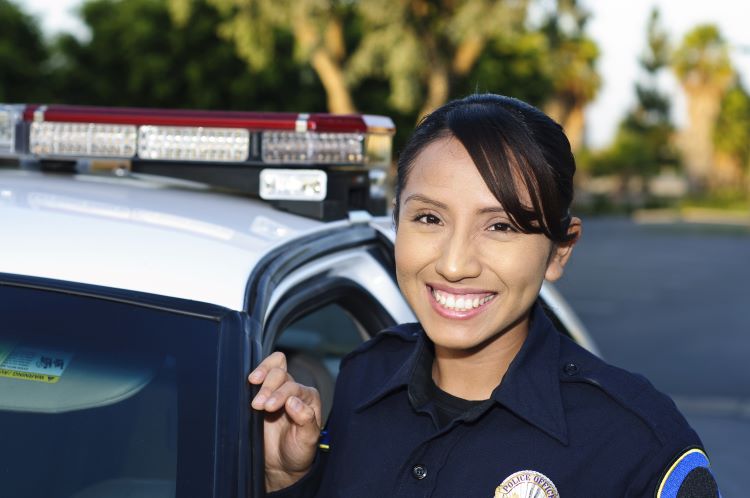 Technology has transformed how law enforcement agencies are protecting communities. From body cameras and advanced GPS tracking to drones and social media data, advancements in technology give law enforcement professionals new tools and techniques to fight crime.
As these useful technologies become more prevalent in everyday policing, criminologists and criminal justice professionals need advanced skills and experience to better mitigate future crimes, including predictive policing, computer forensics, and technology for community policing.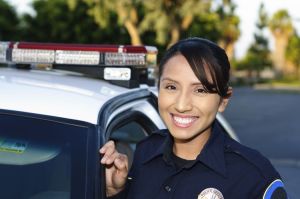 Trends in the Future of Law Enforcement
Effective implementation of new technology for criminal justice professionals requires extensive training and support. According to a report from Nuance, over 77% of law enforcement professionals plan to explore new technology to help expedite their incident reporting process.
As technology advances, from faster software to more robust data collection, police officers are seeking new tools and techniques to meet the demands of their everyday policing duties. For example, a 2018 report by Bard College identified an 82% increase in various new "smart" technologies, such as drones and advanced facial recognition software, by law enforcement in 2017.
As these new technologies become readily available, innovative professionals must lead the charge for implementation. According to the U.S. Bureau of Labor Statistics (BLS), the continued need for public safety will lead to new openings for officers, with projected employment growth of about 7% for police and detectives from 2016 to 2026. Earning a degree such as an online bachelor's in criminal justice can prepare aspiring law enforcement professionals to pursue a career in this rapidly evolving field.
Here are three trends affecting the future of law enforcement, and the skills officers need to implement them in their work.
Predictive Policing
Law enforcement professionals collect and analyze data from a variety of sources, such as past crime data and traffic cameras, to identify criminal patterns. They can predict the likelihood of future crimes and use this information to prevent them before they happen. For example, the city of Chicago credits smart policing technologies, such as predictive analytics and a gunshot-detection system called ShotSpotter, as a key factor in reducing shootings by 28% in 2018.
Cities across the country are making use of these and similar law enforcement technologies. For example, police in Hartford, Connecticut, refer to predictive analytics software to analyze crime and traffic patterns using surveillance cameras and drones. The software analyzes video footage in real time to identify patterns in foot traffic and other visual cues, alerting officers to potential locations of drug deals, narcotics markets, and vehicle break-ins.
While predictive analytics is a valuable tool for preventing future crimes, these systems are only as effective as the data they process, and law enforcement agencies need to take precautions to use them responsibly. For example, criminal justice professionals must ensure that the algorithms they use to analyze data are free from human bias. In addition, agencies are accountable for being transparent about which types of data they collect from the community and how they use it to prevent and solve crimes.
Computer Forensics
While some criminals use computers to commit cybercrimes, criminal justice professionals can use that same digital technology to solve crimes. Increasing amounts of criminal evidence are extracted from digital devices, such as computers, tablets, and smartphones for use in court cases.
According to a report from Reuters, the global digital forensics market will grow to $5.59 billion by 2022, indicating the growing importance of following "digital breadcrumbs" to solve crimes. Everything from text messages to GPS data to social media activity is fair game for a digital forensics team, and the information gathered helps to add context to criminal cases.
Crimes such as cyberattacks, security breaches, and identity and financial fraud can leave digital fingerprints for highly skilled investigators to find. However, the process of collecting and extracting this evidence is difficult and requires highly specialized tools and techniques.
Law enforcement agencies are incorporating computer forensics into their infrastructure to collect and analyze digital evidence of crimes. Criminal justice professionals must train to properly collect digital evidence. The future of law enforcement requires keeping up with ever-evolving technologies and developing systems to use them effectively.
Technology for Community Policing
Criminal justice professionals are increasingly using social media, GPS tracking, and other tech to keep communities safe. Police departments monitor Facebook, Twitter, Instagram, and YouTube to find tips, clues, and even evidence of crimes. Social media is valuable in locating criminals, distributing missing person alerts, and informing and educating citizens on hazards or crime in their neighborhood.
According to the National Police Foundation, officers can now offer victims of burglaries the opportunity to partner with police to develop specialized electronic stakeouts. Law enforcement professionals use advanced GPS tracking technology to alert officers once property such as a stolen car goes into motion. The tech can even update police on the speed and direction of travel, allowing crime victims to feel more empowered and play a role in helping prevent future crimes in their community.
Criminal justice professionals work with the public to educate their citizens on the latest police technologies. This requires regular training and education in emerging technologies and digital platforms, such as social media and other online communications.
Pursue a Criminal Justice Career and Help Solve Future Crimes
There will always be a need for law enforcement and criminal justice professionals to solve and prevent crime in their communities. Technology plays a vital role in helping law enforcement professionals collect evidence, fight crime, and keep their communities safe. The future of law enforcement will require criminal justice professionals to gain a variety of skills, including how to apply ethical standards to criminal justice issues in technology and beyond, conduct effective research and investigations, utilize the latest tools, and approach complex problems from diverse perspectives.
If you're interested in pursuing a career in criminology or criminal justice, Maryville University's online Bachelor of Arts in Criminal Justice could be right for you. The program's curriculum is designed to sharpen your critical thinking and interpersonal skills to prepare you to advance as a leader in fighting crime. Learn more about this and our other online social science degrees today and discover how you can take the next step toward a fulfilling career.
Sources:
Bard College, Center for the Study of the Drone, "Public Safety Drones: An Update"
Bureau of Labor Statistics, Police and Detectives
City of Chicago, "CPD Continues Expansion of Predictive Technology to Support Strategic Deployments, Reduce Crime"
Hartford Courant, "Hartford To Use Drones, Additional Cameras In Crime-Fighting Effort"
Maryville University, Criminal Justice Careers
Maryville University, Online Social Science Degrees
National Police Foundation, "Solving Crime and Enhancing Community-Policing Using Advanced GPS Tracking Technology"
Nuance, "2018 Role of Technology in Law Enforcement Paperwork"
Reuters, "Technology Trends Spur New Interest In Digital Forensics Industry"
Smart Cities Dive, "How Police Are Adopting Smart Tech to Improve Public Safety"
Smart Cities Dive, "Law Enforcement Drone Use Has Increased By 82%"