How to Become a Homicide Detective
How to Become a Homicide Detective
How to Become a Homicide Detective
According to the U.S. Centers for Disease Control and Prevention, 19,141 individuals lost their lives due to homicide in 2019. In investigating those deaths, homicide detectives fulfill some of the most critical roles in law enforcement. Tasked with determining the circumstances that lead to the loss of life, these highly skilled, well-trained professionals are experts in human behavior. Homicide detectives attempt to solve the worst crimes with logic, reason, organization, efficiency, and high ethical standards.
Police officers who aspire to become homicide detectives can work toward their goal by following a few key steps. These include pursuing a bachelor's degree in criminal justice, completing required police training, and gaining an understanding of the job through casework experience. Promotion from police officer to detective may bring opportunities to earn a higher salary and set out on a path to further advancement. Anyone interested in how to become a homicide detective who is considering an online Bachelor of Arts in Criminal Justice degree can benefit from learning more about the job and what it entails.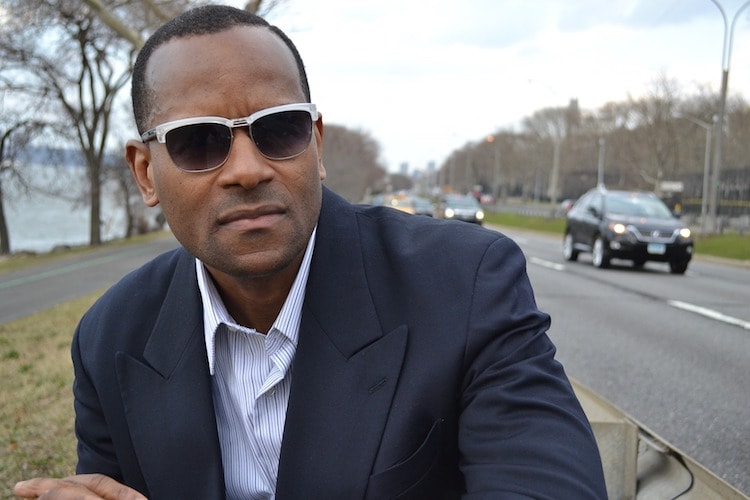 What Does a Homicide Detective Do?
The work of homicide detectives begins at the crime scene, where they work alongside crime scene investigators (CSIs). They analyze relevant evidence procured from CSIs, such as fingerprints, which can help them identify suspects, but they also look beyond forensics to collect information about the crime.
Homicide detectives spend a significant amount of time interviewing suspects and others who have knowledge about the victims. Homicide detectives can then present their assumptions or recommendations to legal professionals through detailed reporting. In some cases, homicide detectives might testify at court proceedings to describe evidence and statements to shed additional light on a case.
Why Should I Become a Homicide Detective?
If helping people and making a contribution to society are important to you in selecting a career, becoming a homicide detective is worth your consideration. Not only do homicide detectives have the opportunity to solve crimes, but in a larger sense they contribute to the promotion and advancement of justice and help to reduce crime.
A 2019 article in the journal Criminology and Public Policy noted that:
Solving crimes through investigations is a means toward both decreasing the crime rate and promoting justice.
Investigations are critical in discouraging vigilantism, maintaining social order, and signaling a sense of concern regarding traumatic crimes.
In conducting their work, homicide detectives build a wealth of knowledge about criminal behavior, which can be applied to preventing crimes in the future.
In working to solve homicides, detectives also contribute to aspects of society they may not even consider. The United Nations Office on Drugs and Crime has noted that homicides have effects that go far beyond those experienced by the victims and their loved ones. For example:
Crime and economic growth are related, and a high level of violence can, for example, decrease property values and drag down business growth, both of which tend to exacerbate poverty.
High levels of homicide can negatively affect the educational outcomes of young people, which reduces their economic opportunities and can lead them to commit violent or delinquent behavior.
Typical Steps to Becoming a Homicide Detective
Before entering the force, aspiring officers must complete police academy training, then apply what they've learned to valuable on-the-job training. After several years of experience as a police officer, a candidate may apply to be promoted to the role of detective. A bachelor's degree in criminal justice can be helpful when an officer wants to advance to a higher position, such as that of a homicide detective.
Step 1: Attend Police Academy
Many aspiring law enforcement professionals start their careers at police academies after earning a high school diploma. While a criminal justice degree is not technically required, it can give officers an advantage in advancing to higher jobs within a department.
Police academy training includes not only coursework and practical training but also intensive physical and psychological training. Depending on the jurisdiction, cadets attend a state, municipal, community, or institute-based police academy. Typical coursework covers first aid, investigative practices, motor vehicle law, patrol procedures, emergency driving techniques, criminal law, defensive tactics, and firearms, among other topics. Cadets must also complete "boot camp" courses designed to train future officers for the physical demands of the role throughout the program. Depending on the type of academy, training can last from 12 weeks to 12 months.
Step 2: Gain On-the-Job Experience
Once aspiring detectives have completed the appropriate police academy training, the next step is getting on-the-job experience. Successful homicide detectives understand the behaviors that lead to loss of life thanks to many years in the field.
Real-world training can start at a local police department's homicide unit and may include interacting with other departments, depending on the type of case under investigation. On-the-job training in law enforcement also typically involves shadowing experienced officers and exposure to unpredictable circumstances that require smart, decisive, and efficient responses. Through training, police officers and homicide detectives build diverse skill sets that include the ability to observe and assess a murder scene, clearly document the details, analyze evidence gathered by CSIs, canvass the area, and properly handle suspects.
Step 3: Earn a Bachelor's Degree
While a bachelor's degree in criminal justice is not required to become a police officer, it may help officers advance to higher positions in the force. To have those types of opportunities, it is important to combine skills gained from this type of degree program with comprehensive on-the-job training and experience.
Criminal justice degree programs allow students to examine crime as a social phenomenon by combining theoretical learning with field-based education. Additionally, some programs allow students to earn credits toward a bachelor's degree for successfully completing police academy training. For example, Maryville University's online bachelor's in criminal justice degree program allows students to get up to 12 credit hours for successfully completed police academy training through select academies.
Typical criminal justice coursework includes subjects such as Criminological Theory, Criminal Law and Procedure, and Multicultural Policing, which can help students approach detective work from a broad perspective.
What Skills Does a Homicide Detective Need?
To carry out their responsibilities effectively, homicide detectives need to be skilled in investigating different types of homicide, such as mass casualties or deaths due to arson. In addition, it helps to have some knowledge of constitutional law and how to reduce the potential for wrongful convictions.
To help ensure the administration of justice, homicide investigators should perfect their skills in preparing homicide cases for eventual prosecution. This can mean, for example, enhancing their skills and knowledge in areas such as the proper preparation of search warrants, arrest warrants, and case documentation.
Expanding their knowledge and skills in the area of digital evidence also is becoming important for homicide detectives. Having a thorough understanding of obtaining and analyzing digital evidence, particularly evidence on smartphones, can be extremely valuable in solving homicides.
Coursework in a criminal justice degree program helps students develop specific skills they will use when they become homicide detectives. Examples of these skills include:
Problem-solving
Critical thinking
Written communication
Oral communication
Ethical behavior
Attention to detail
Understanding human behavior and psychology
Typical Salary for Homicide Detectives
According to the U.S. Bureau of Labor Statistics (BLS), the median annual salary for police officers and detectives was $67,290 as of May 2020. Salaries can vary based on geographic region, years of experience, and educational level. In addition, individuals who work as detectives for certain law enforcement agencies may receive additional forms of compensation such as longevity pay or pay for hazardous duty.
Homicide Detective Job Outlook
The BLS projects that employment of police and detectives will grow 7% between 2020 and 2030. While a degree is not a requirement for becoming a police officer, it can significantly contribute to the progression of a law enforcement career, particularly as a detective. The BLS also notes that having military experience, especially in an investigative area, and the ability to speak more than one language can improve an individual's job prospects.
An important factor to consider is that law enforcement agencies have been finding it challenging to recruit new talent. When the International Association of Chiefs of Police surveyed its membership in 2019, 78% of law enforcement agencies that responded reported they had experienced difficulty in recruiting qualified candidates for law enforcement positions. Therefore, individuals who aspire to become homicide detectives and possess all of the required credentials could be in demand.
Start Your Journey to Becoming a Homicide Detective Today
A career as a homicide detective holds potential to be both exciting and rewarding because of the significant contribution homicide detectives make to society. Each step along the path to becoming a homicide detective holds value. Completing police academy training can help students earn credit hours toward a bachelor's degree, as well as reveal options for specialized career paths. Following training, aspiring detectives can apply their knowledge to valuable on-the-job experience, paving the way for faster, more lucrative advancement to detective work.
If you're considering a career as a homicide detective, explore Maryville University's online Bachelor of Arts in Criminal Justice degree program. Equipped with a degree in criminal justice, you can open the door to a fulfilling career. Take the first step toward your future career today.
Recommended Reading
How Future Police Officers Will Adapt to Trends in Law Enforcement
Understanding the Main Types of Crimes: Motivations and Crime Protection
Women in Law Enforcement: History, Accomplishments, and Demand
Sources
Criminology & Public Policy, "The New Detective: Rethinking Criminal Investigations"
Houston Chronicle, "Difference Between a Criminal Investigator and a Homicide Detective"
International Association of Chiefs of Police, "The State of Recruitment: A Crisis for Law Enforcement"
New York State, State Police Salary & Benefits
Police Executive Research Forum, "Review of the Chicago Police Department's Homicide Investigation Process"
Be Brave
Bring us your ambition and we'll guide you along a personalized path to a quality education that's designed to change your life.