How to Become a Cost Accountant
How to Become a Cost Accountant
How to Become a Cost Accountant
Cost accountants apply keen financial and accounting skills to help businesses make critical decisions. Focusing on an organization's internal processes, cost accountants provide insights that resolve pricing and budgeting questions, allowing the business to maximize profits. Those intrigued by influencing a business's financial decision-making process should consider how to become a cost accountant. An online Bachelor of Science in Accounting can help build the skills needed to pursue this gratifying career path.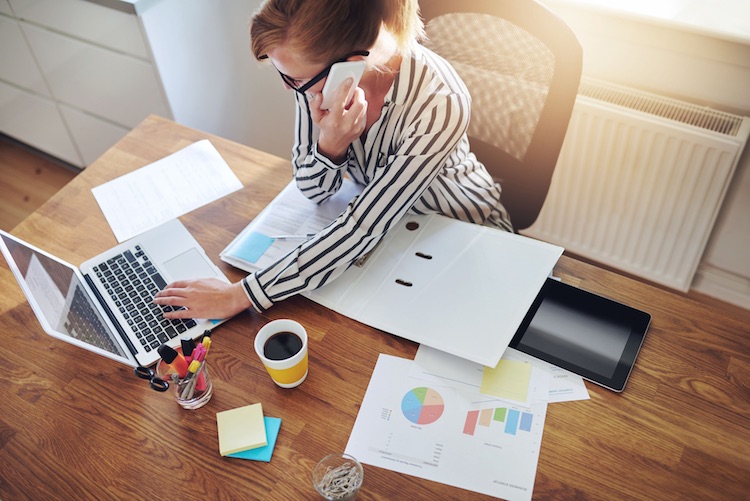 What Does a Cost Accountant Do?
Cost accountants function in a managerial capacity, handling vital issues that affect the financial well-being of a business. By collecting and analyzing key data, cost accountants help construct budgets, measure financial performance, and forecast what is to come. Their analyses of internal expenses are crucial to developing programs that control costs and improve profit margins. Cost accountants also play a strategic role in pricing, as well as in providing transparency about where a business's money is going and why.
Understanding all the costs a business incurs is a complicated process. Cost accountants measure how fixed and variable costs impact profits. Determining fixed costs, those that recur monthly, and variable costs, those that fluctuate with production levels, allows them to assess how many units of a product must be sold to achieve a profit. Cost accountants also calculate expenditures incurred during each step of production, including factoring in expenses such as the depreciation of equipment. Each calculation is compared to output results, thereby allowing cost accountants to determine financial performance. This information also proves invaluable when preparing budgets.
Pricing plays a key role in the profit-making equation, and any miscalculated product pricing can have serious consequences when it comes to the bottom line. Cost accountants calculate the actual costs to manufacture a product or provide a service by examining the expenditures within the supply chain. Companies then evaluate these calculations to determine what to charge. The data also helps clarify which products are most profitable and which products, departments, or services are either losing money or have slim profit margins that could potentially improve. By merging data from various cost accounting methods and utilizing specialized software and spreadsheets, cost accountants help align prices with their actual costs.
Making a profit often relies on reducing costs. Cost accountants can help a business identify where costs can be cut in many ways, including by performing routine analyses that compute the cost efficiency of operations and materials and by developing systems that measure the value of inventory.
Cost Accountant Job Description
Effective cost accounting requires a broad range of competencies. In addition to advanced analytical, computer, and math skills, cost accountants need strong communications skills to gather data from subject matter experts and interact with colleagues at all levels of production and management. A bachelor's degree with an emphasis on accounting is a minimum requirement for cost accountants, but some companies will require experience and advanced training for the role.
Cost accountants are expected to be proficient with accounting software and data collection and analysis tools. Many aspects of cost accountant job descriptions are specific to the employer. Some roles, for example, require knowledge of particular enterprise resource planning applications and database software already in use in the organization.
Steps to Become a Cost Accountant
Careers in cost accounting tend to attract people with an interest or background in finance and business. Those inspired by work that influences the critical decision-making of a business can learn how to become a cost accountant by considering the education, work experience, and training required to enter and advance in the field.
Step 1: Earn a Bachelor's Degree
Cost accountants must minimally hold a bachelor's degree in accounting or finance. These degree programs provide the foundation in accounting and business concepts that cost accountants need. Accounting programs focus on developing a knowledge base of core business concepts such as computer applications, economics, business law, marketing, and management. Their curriculums also delve into accounting topics that can include principles of finance, computer applications, accounting information systems, and advanced managerial accounting. Those holding a bachelor's degree in accounting will be prepared to enter the field of cost accounting and other potentially rewarding careers in accounting and finance.
Step 2: Gain On-the-Job Experience
Beyond a bachelor's degree, most companies seek candidates with at least three years of experience working in accounting. This on-the-job experience sharpens technical skills and develops the candidate's ability to apply the business and financial concepts they learned in school to real-world situations.
While acquiring work experience, many in the field elect to get certifications that further attest to their competencies. Although not all companies exclusively hire cost accountants with a certified public accountant (CPA) designation, many larger organizations favor hiring CPAs. Therefore, obtaining the license makes sense for anyone wanting to broaden his or her employment options. To gain licensure, candidates must successfully complete 150 credit hours in accounting, finance, and business coursework, as well as the Uniform CPA Exam. Most states require two years of work experience as well.
Other credentials that expand employment opportunities for cost accountants include the certified management accountant license and the certified cost accountant license. Both require two years of work experience, successful completion of exams, and other requirements. These licenses further prove an individual's proficiency in the designated fields.
Step 3: Earn a Master's Degree for Advancement
Earning an online master's degree in accounting enhances a cost accountant's marketability, particularly when seeking managerial accounting positions. These programs develop advanced skill sets and knowledge in managerial methods along with strategic approaches to accounting and auditing. Possessing such expertise can lead to greater responsibilities in the workplace and higher salaries, which is why earning a master's degree is recommended, even though it is not required.
Typically, the curriculum of a master's in accounting program explores advanced topics in business, finance, and accounting. Areas of focus can include financial reporting, data analytics, accounting regulations, and corporate governance. This postgraduate coursework can build the business acumen and financial expertise sought by companies filling high-level cost accountant positions.
Cost Accountant Salaries
The salaries of cost accountants can vary according to one's education and experience, but the field has the potential to provide lucrative careers. The U.S. Bureau of Labor Statistics (BLS) reported a median salary of $70,500 per year for professional accountants in 2018. It does not offer data specific to careers in cost accounting.
According to PayScale, cost accountant salaries range from around $43,000 to $76,000 annually. It also reports a positive trend in salaries with increased years of experience.
Future Job Growth for Cost Accountants
As advances in technology and increased globalization continue to impact how companies do business, it's expected that professionals with expertise in accounting will be in high demand. The BLS reports the field is on track to grow 6% from 2018 to 2028. By 2028, this translates to companies employing an additional 90,700 accountants.
Accountants' core responsibilities may evolve over time due to the emergence of new technologies that automate many of their routine tasks. This shift could improve efficiency and direct the focus of their work to more prominent roles involving analysis and advisory duties, according to the BLS.
Start Your Journey to Becoming a Cost Accountant Today
If you are driven to succeed in the world of accounting and business, you should consider the potential advantages of becoming a cost accountant. Maryville University's online Bachelor of Science in Accounting degree can help you take the first step toward a potential career in this evolving field. Visit the program website to learn more about what cost accountants do and explore other information about the degree.
Recommended Readings
Going Back to School for Accounting
The Critical Importance of Business Communication in the Field of Accounting
What Can You Do with an Accounting Degree?
Sources
Investopedia, "Cost Accounting"
Maryville University, Bachelor's in Accounting Career Path
Maryville University, Online Bachelor of Science in Accounting Curriculum
Maryville University, Online Master's in Accounting Curriculum
PayScale, Average Cost Accountant Salary
Be Brave
Bring us your ambition and we'll guide you along a personalized path to a quality education that's designed to change your life.