How to Become a Controller
How to Become a Controller
How to Become a Controller
Every organization needs financial oversight. Controllers help assume this critically important and multifaceted responsibility. In an evolving global marketplace, a controller can help provide financial stability and a foundation for organizational success. Discovering how to become a corporate controller could be your first step toward a career in this pivotal role.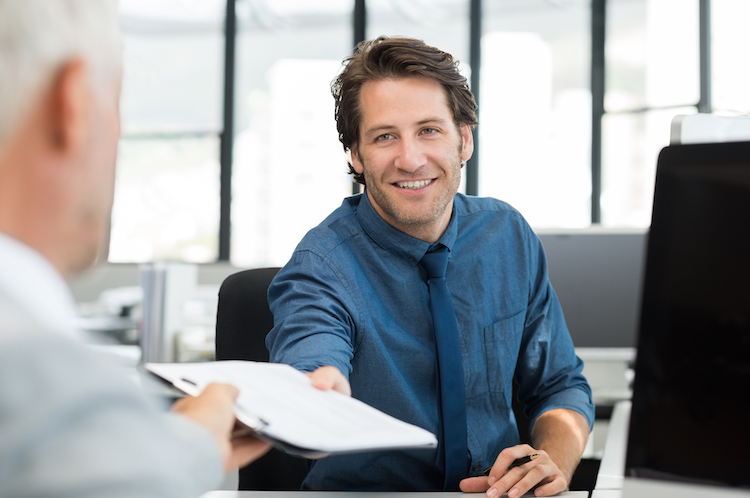 What Does a Controller Do?
The controller position is a high-level role in the accounting and finance field. Their primary responsibility is to oversee accounting and finance functions to ensure the financial health of organizations — from government agencies and nonprofits to small businesses and large corporations.
Controllers track cash flow, manage expenses, and predict future revenues. A controller aims to strengthen an organization's bottom line while meeting financial regulations and complying with local, state, and federal tax laws. They ensure the accuracy of financial documents such as income statements and balance sheets, and prepare financial reports for top executives. Corporate controllers are often in charge of hiring, training, and managing accounting and training staff. In addition to math and accounting knowledge, it is essential they demonstrate the ability to interact with teams consisting of accountants, auditors, and others, and communicate at the executive level.
What controllers do can differ from organization to organization. Those in smaller organizations may perform a broader range of hands-on duties. In larger companies, they may devote more time to overseeing a staff of individuals and specific departments, such as payroll or accounts payable.
What Is a Corporate Controller?
A controller who works in a corporate setting, such as Fortune 500 or other large company, is known as a corporate controller. Tasked with ensuring a company's financial soundness, the role of the corporate controller is crucial and is often considered a leadership position. Corporate controllers typically report directly to the chief financial officer (CFO). For those who are adept at combining sharp analytical skills with a keen ability to lead, the position can be highly satisfying and provide economic stability.
What Does a Corporate Controller Do?
Corporate controllers have similar responsibilities as controllers in other organizations. They oversee accounting, finance, and related recordkeeping operations, and monitor the financial condition of a business by gathering, analyzing, and interpreting data.
According to research from Deloitte, U.S.-based controllers work 70% of the time on traditional tasks such as accounting and compliance. However, the conventional role of the corporate controller is transforming to include a more strategic component. They are taking on more active roles in advising executives and defining strategic business priorities. For example, controllers may manage business risk and help determine a company's future direction.
The business world's reliance on data is also contributing to changing the role of the corporate controller. They are typically tasked with leveraging data-driven insights to create and deploy various strategies that govern the daily activities of a business.
A corporate controller's role in analyzing and executing a company's financial strategies typically puts them in a leadership position. They tend to work closely with other key corporate leaders, such as CFOs. In some cases, corporate controllers may even work with government agencies regarding regulatory and various types of reporting.
Steps to Become a Controller
In exploring how to become a controller, take note that the role can be complex, requiring specific skills and competencies to achieve success.
1. Acquire Specific Skills and Competencies
Controllers must possess strong analytical skills to successfully build financial strategies for their organizations. It's also vital that they have superior math skills, including an aptitude for algebra. They must also have well developed communication skills to clearly and precisely convey critical financial and business information. Sharply honed organizational skills are also essential, since controllers often work with numerous documents and a wide range of data at any given time. Additionally, controllers need to acquire and demonstrate leadership skills, as the position may require the capability to motivate and encourage others.
2. Advance Your Education
Becoming a controller often requires an undergraduate degree in a finance-related area, such as accounting, economics, or business administration. The curriculum of an online Bachelor of Science in Accounting, for instance, commonly offers a mix of finance, economics, and business courses. This combination provides the fundamentals that graduates can further develop through additional education and work experience.
Some controller positions may be open to those with a bachelor's degree. However, the evolution of the controller role often requires skills that go beyond math and accounting. As a result, employers frequently seek candidates who hold an advanced degree. An online Master of Science in Accounting or Master of Business Administration (MBA) can help position aspiring corporate controllers to stand out among their peers in a competitive job market.
3. Meet Licensing, Certification, and Registration Requirements
Certification is not strictly required to assume the role of a controller. However, becoming certified can provide a competitive advantage, as it offers proof of critical skills and competencies.
Certification programs typically have specific requirements that must be met before enrollment. The CFA Institute, the association of financial investment professionals, offers the Chartered Financial Analyst certification. This certification is open to those who have earned a bachelor's degree and gained four years of work experience. Corporate controllers can obtain a Certified Treasury Professional credential from the Association for Financial Professionals after a minimum of two years of work experience.
Perhaps the most useful licensing or certification for a controller is the Certified Public Accountant (CPA) designation. This certification is issued by the board of accountancy in the state in which a controller is employed. To become a CPA, candidates must pass an exam from the American Institute of Certified Public Accountants (AICPA). Several educational and professional prerequisites must be satisfied before applying for a CPA license. Additionally, there may be other requirements before enrollment, depending on where the applicant plans to practice. Advanced degrees such as Maryville University's Master of Science in Accounting program commonly devote a section of their curriculum to prepare students to take the CPA certification.
4. Gain Experience in Financial Management Roles
As with most high-level positions, those focused on becoming corporate controllers must gain several years of work experience in financial management roles, such as accountant manager or assistant controller. These experiences can enable professionals to sharpen their initial skills and knowledge, whether they were gained through a degree program such as Maryville University's Master of Science in Accounting program or in real-world business environments.
Controller Salaries
According to the latest data from the U.S. Bureau of Labor Statistics (BLS), the 2018 median annual salary for those in financial manager positions — including corporate controllers — was approximately $127,990. The BLS reports the top 10% in the field earned more than $208,000, and the bottom 10% earned less than $67,620. Several factors come into play in determining corporate controller salaries, such as education, experience, and job location.
Employment Outlook for Controllers
The BLS projects a 16% increase in the number of financial manager positions from 2018 to 2028. This represents a substantially faster job growth rate than the 5% forecast for all U.S. occupations. Economic expansion is a significant driver of job creation for controllers. Employment could also grow as corporations increasingly focus on globalization, risk management, and cash management, according to the BLS.
Learn More About Your Career Options
Favorable job growth and the potential for an attractive salary are just two of the factors that make the role of controller an appealing career objective.
If you are looking to pursue a career in finance, learn more about how Maryville University's online Bachelor of Science in Accounting could help you jumpstart your exciting journey.
Recommended Reading
Bachelor's in Financial Services and Bachelor's in Accounting Information Session
Going Back to School for Accounting
What Can I Do With an Accounting Degree?
Sources
AICPA, "What Does it Take to Become a CPA?"
Association for Financial Professionals
The CFA Institute, CFA Program
Deloitte, "Evolving From a Controller to a Strategic Business Partner"
Investopedia, "Controller: Career Path and Qualifications"
Maryville University, Bachelor's in Accounting Career Path
The Strategic CFO, "Controller vs. CFO"
U.S. Bureau of Labor Statistics, Financial Managers
U.S. Bureau of Labor Statistics, "Financial Managers: How to Become a Financial Manager"
U.S. Bureau of Labor Statistics, "Financial Managers: Job Outlook"
U.S. Bureau of Labor Statistics, "Financial Managers: Pay"
U.S. Bureau of Labor Statistics, "Financial Managers: What Financial Managers Do"
Be Brave
Bring us your ambition and we'll guide you along a personalized path to a quality education that's designed to change your life.