Celebrating Women's Equality Day: 4 Women Pioneers in Gender Equality
Throughout history, many brave women have helped shatter glass ceilings on the path toward women's equality. Susan B. Anthony and Elizabeth Cady Stanton, for example, played pivotal roles in helping women gain the right to vote when they founded the National Woman Suffrage Association in 1869. In 1916, birth control activist Margaret Sanger opened the nation's first birth control clinic, which eventually became Planned Parenthood Federation of America. And Rosa Parks became a civil rights icon in 1955 when she took a stand against racial segregation and refused to give her bus seat to a white man.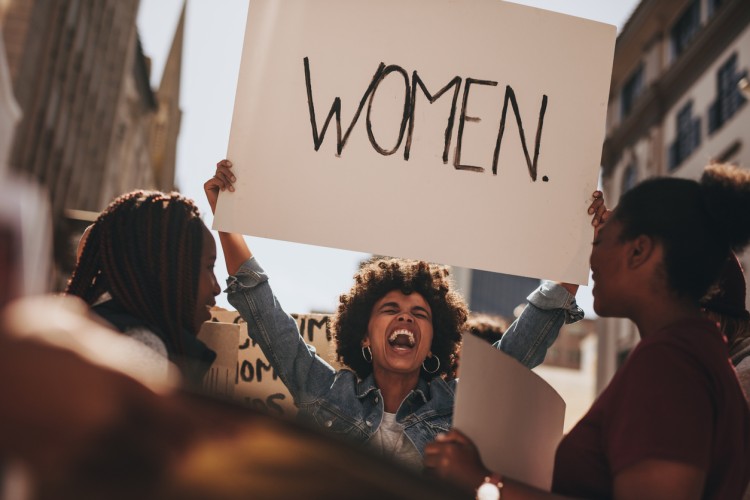 The passage of the 19th Amendment in August 1920, giving women the right to vote in local and national elections, is among the most notable milestones in the battle for women's equality. However, it's important to recognize that the 19th Amendment did not unequivocally guarantee the right to vote to all women; Black and other minority women were not assured of the right until 1965, when Congress passed the Voting Rights Act.
On August 26, 1970, exactly 50 years after the 19th Amendment was ratified, women across the country held the Strike for Equality, demanding equal education and employment opportunities. Three years later, Congress designated August 26 as Women's Equality Day.
The list of women who have fought passionately for equal rights is long, and despite the many strides made, the battle continues. Below are just a few of the pioneers who have made important contributions to this fight.
Sojourner Truth: Advocate for Gender and Racial Equality
Sojourner Truth's role in advocating for women's rights is undeniable. Born into slavery in 1797, Truth was bought and sold four times before she escaped at age 30 with her infant daughter. In 1828, she successfully sued an Alabama man for the return of her 5-year-old son, who had been illegally sold into slavery. Historians note she's the first Black woman to win this type of case against a white man.
In the 1840s, Truth became a traveling preacher and anti-slavery and human rights activist. At the Ohio Women's Rights Convention in 1851, she highlighted the discrimination faced by Black women in her famous speech "Ain't I a Woman?" For her work during the Civil War, Truth received an invitation to the White House to meet President Abraham Lincoln.
Ida B. Wells: Founding Member of the NAACP
Journalist and anti-lynching activist Ida B. Wells was born in Mississippi in 1862. In her early days as an activist, Wells sued a train company after she was removed from the first-class car despite having a ticket. She won the case at the state level, but a federal judge later overturned the ruling. After a friend was lynched, Wells began writing columns decrying white mob violence for a Memphis-based newspaper. One of her editorials so enraged locals that they stormed the newspaper office and destroyed her belongings. Among her numerous achievements, Wells is best known for co-founding the National Association for the Advancement of Colored People (NAACP) in 1909 in response to ongoing violence against Black people.
Gloria Steinem: Social Activist and Champion of Women's Rights
Gloria Steinem is an activist and journalist whose career began in New York in the late 1950s when she was hired to write freelance pieces for local publications. In addition to being one of New York Magazine's first columnists, she co-founded Ms., a feminist magazine, in 1972, where she spent much of her time writing about politics and women's issues.
Steinem became increasingly active in the women's movement throughout the 1960s and 1970s. In 1971, alongside other leading feminists, she created the National Women's Political Caucus, which is dedicated to increasing women's participation in politics.
Margaret Chase Smith: First Woman Elected to Both Houses of Congress
In 1936, Margaret Chase Smith's husband, Clyde Smith of Maine, was elected to the House of Representatives. In early 1940, he was diagnosed with a life-threatening heart condition, and before he died in April, Clyde asked his wife to run to fill his vacant seat. Chase Smith won the May special election by a 10-1 margin.
Chase Smith served in the U.S. House of Representatives from 1940 to 1949 before being elected to the Senate. One year later, she stood on the Senate floor and delivered her famed "Declaration of Conscience" speech, decrying Senator Joseph McCarthy's exploitation of fear of communism for political gain. Chase Smith was the first member of Congress to speak out against Senator McCarthy. In 1964, she became the first woman to seek a major party's nomination for president of the United States. Although she lost all 50 primary elections, she won 25% of the vote in Illinois. Chase Smith remained in the Senate until 1973, where she voted to affirm the Civil Rights Act of 1957 and the Voting Rights Act of 1965.
Chase Smith firmly believed that women deserved a role in politics; however, she refused to make gender an issue during her campaigns. "If we are to claim and win our rightful place in the sun on an equal basis with men," she said, "then we must not insist upon those privileges and prerogatives identified in the past as exclusively feminine."
Modern Issues in the Women's Equality Movement
Despite the progress made in the fight for women's rights and equality, modern issues such as the gender pay gap and sexual violence persist. Thankfully, Supreme Court Justice Ruth Bader Ginsberg, Pakistani female education activist Malala Yousafzai, and other modern-day heroes are carrying the torch forward. Below are just a few of the issues women are facing in 2020.
Get Involved in the Fight for Women's Equality
Although women have won many rights throughout history, some rights are still being debated and litigated at local, state, and federal levels of the U.S. government.
Consequently, one of the easiest ways to fight for women's rights — and celebrate the passage of the 19th Amendment — is at the ballot box. Voting not only helps ensure that the issues important to women are represented in local, state, and federal legislation, but it ensures that people who support women's equality have a seat at the table. Since 2020 is an election year, registering to vote and casting your ballot is as important as ever. Individuals who need help registering to vote, finding their polling place, or getting ballot information can find resources on the League of Women Voters website. For more information on Maryville University's commitment to inclusion, visit the Office of Diversity and Inclusion webpage.
Recommended Readings
Women in STEM: A Guide to Bridging the Gender Gap
Shattering the Glass Ceiling: The Growth of Women in Leadership Positions
A Guide to Activism in the Digital Age
Sources
ABC News, "Black Women Finally Getting Their Due for Their Work to Secure Women's Right to Vote"
American Civil Liberties Union, Voting Rights
Catalyst, "Report; Day-to-Day Experiences of Emotional Tax Among Women and Men of Color in the Workplace"
Gender and the Economy, "Intersectionality and the Implications for Workplace Gender Equality"
History.com, "Women's History Milestones: A Timeline"
Human Rights Campaign, "Marking National Women's Equality Day"
Insider, "16 Women Throughout History Who Famously Fought for Equality"
NPR, "Roe v. Wade: Settled Law or Bad Precedent? States Prep for an Overturn"
Politico, "What Are the Biggest Problems Women Face Today?"
Pew Research, "Historic highs in 2018 voter turnout extended across racial and ethnic groups"
Pew Research, "In year of record midterm turnout, women continued to vote at higher rates than men"
United States House of Representatives History, Art & Archives, Smith, Margaret Chase