A Guide to Activism in the Digital Age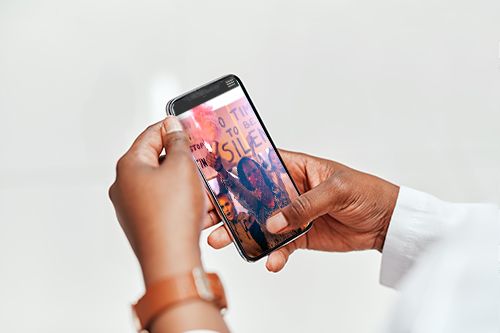 Technology is accelerating the rate at which ideas, relationships, and information are shared. As such, social media is revolutionizing communication and access to information on both a national and global scale. Mass distribution and the ability to effortlessly share information has influenced many facets of modern life, changing the way we think about, connect to, and engage with social justice and activism.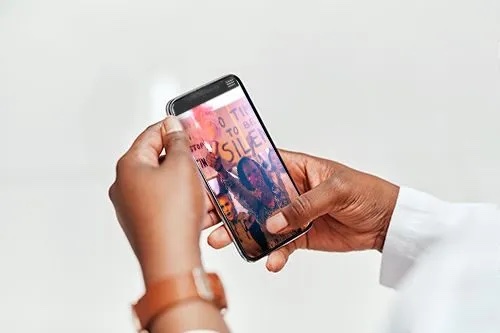 How Social Media and Activism Work Together
People have discovered new ways to communicate and collaborate through social media. Features such as feeds, profiles, and groups on social platforms provide global access to organizations that can promote and increase visibility by sharing and networking. Modern communication students study these virtual platforms, and can even pursue careers creating and distributing digital content. The power of social media can amplify voices, instantaneously spread information, and increase collaboration across diverse groups of people.
Here are some movements and trends that have caught hold in the national and global conversation in part due to their presence across social media.
ALS Ice Bucket Challenge
The ALS Association ran an ice bucket challenge in 2014 raised awareness of the disease ALS (amyotrophic lateral sclerosis, also known as Lou Gehrig's disease) — as well as $115 million in donations. The donation amount was transformative for the association, allowing it to invest in research and assistive technologies, as well as to increase access to healthcare and services for people with ALS.
The ice bucket challenge involved dumping a bucket of ice water either over one's own head or somebody else's to promote awareness of, and encourage donations to, ALS research. The challenge went viral on social media, in part due to its nomination system: Once a person had completed the challenge, they would nominate other individuals to complete it as well. If the nominee chose not to, or did not complete the challenge within 24 hours, they were supposed to forfeit by way of a charitable financial donation.
The success of the ice bucket challenge was aided by its low barrier to participation, entertainment value (self-made videos that were typically under a minute long), and celebrity participation.
Arab Spring
The early 2010s saw a series of protests, uprisings, and armed rebellions in Tunisia, which spread quickly across North Africa and the Middle East. The revolutions targeted oppressive regimes and low standards of living.
The "Arab Spring" is noted for the young protesters who took to the streets, utilizing social media during the uprisings to organize, create awareness around the political issues, and document the experience on the ground. The use of social media in political uprisings, documenting violence, exercising freedom of speech, and creating space for civic engagement has reinforced the importance and relevance of citizen journalists today.
Studies on the Arab Spring protests discuss the use of social media in these events and their effects on the internal populations of the involved countries, as well as the global awareness that citizen journalism created through the sharing of posts, photos, and videos. Facebook pages and groups created spaces for gathering and community building, sharing stories and information on the ground, and organization for protests in real time. Studies found that though social media helped spark many of the protests through online mobilization, its greatest impact was "acting more as a megaphone than a rallying cry."
The dissemination of information by sharing local self-generated news translating into mass and international media brought the issues and events into the global discussion. This resulted in international pressure against the violent reactions of autocratic regimes to protesters.
Black Lives Matter
The Black Lives Matter movement began as an online community that worked to combat anti-black racism and police violence that targets African Americans in particular, using the hashtag #BlackLivesMatter. Through the use of the hashtag and social media platforms, the online community has been able to organize, mobilize, and improve its visibility, eventually becoming an organization with more than 40 chapters that work to support black lives.
The #BlackLivesMatter hashtag was created by the co-founder and strategic advisor Patrisse Khan-Cullors through inspiration from a love letter written to black people by co-founder Alicia Garza, following the killing of Trayvon Martin. According to the Pew Research Center, the hashtag #BlackLivesMatter was used nearly 30 million times on Twitter (an average of 17,002 times per day) from its first use in July 2013 to the research cap date of May 1, 2018. The hashtag was slow to gain initial momentum, but has since resulted in daily usage.
The hashtag increases in use during events like protests, demonstrations, speeches, and national discussions, or in response to news stories that affect the black community. Further data from the Pew Research Center study shows the hashtag was commonly used to discuss the relationship between the black community and:
Fatal police-related encounters
Violent acts
Police and law enforcement actions
Specific national politicians and political parties
Race and racial discrimination
Protests and activist events
Utilizing social media and tools such as hashtags encouraged information sharing, helped spread awareness, and provided a space online for the Black Lives Matter community to form and organize.
#LoveWins
The Supreme Court's decision of 2015 to legalize marriage between same-sex couples was celebrated by many people across many platforms. The Human Rights Campaign (HRC) had worked throughout the year leading up to the Supreme Court decision with digital marketing campaigns, creating original content and language about loving, committed, same-sex couples to drive the marriage-equality narrative.
With the courthouse win, the HRC's work around #LoveWins was put into full effect through social media, promoting the sharing of messages and photos in support of the victory with the inclusion of the #LoveWins hashtag. The online campaign was a success with 97,592,956 impressions on the breaking news Facebook post from HRC, and #LoveWins trending globally throughout the day with 7 million tweets and 1.4 million photos on Instagram. Celebrities such as President Barack Obama, Hillary Clinton, Taylor Swift, and many companies and corporations from large to small participated.
#MeToo
The Me Too movement (or #MeToo movement) is a source of solidarity for women of all backgrounds who have experienced sexual harassment. The movement focuses on the experiences of sexual violence survivors from all walks of life. By telling and sharing stories, those who engage with the movement hope to show how common sexual harassment is.
The Me Too movement originated in 2006, but reached the mainstream in 2017 when multiple high-profile actresses opened up about their sexual harassment experiences in the film industry and began sharing the hashtag #MeToo. The popularization of the topic instigated an understanding of the Me Too movement, sexual harassment, and assault, hoping to reduce tolerance of abusive behaviors and increase support for victims.
Occupy Wall Street
Occupy Wall Street is a modern example of a grassroots political movement — action from the power of the masses. The Occupy movement operated from a bottom level organization with no official leader, but the mindset that all individuals are leaders. These protests spanned multiple weeks, making splashes nationally and across the globe through the use of social media.
Each locale of the movement would establish its own set of organizational practices, utilizing virtual as well as concrete spaces, and striving to revise proposals until nine-tenths of the participants approved. The phenomenon created by Occupy Wall Street relied on social media's ability to foster unified collective participation.
How Social Media Can Promote Social Justice
The use of social media to uplift voices and stories, create awareness, and build and strengthen relationships creates a space for organizations, activists, and citizens to demand justice.
Coordinating Community Responses
As discovered with movements like #BlackLivesMatter and #MeToo, social media has the opportunity to create online spaces where people come together and find support. Instances such as the Arab Spring and Occupy Wall Street showcase the global effect that can take place through the sharing of ideas online, such as massive gatherings that create unity for a cause.
Platforming Lived Experiences
Many social justice causes work to build equity for minorities and underrepresented individuals and groups within society. The stories and struggles of minorities often aren't well known or publicized, but social media can provide a platform to amplify and share them with potentially millions of people across the globe. This exposure helps share lived experiences about racial violence, sexual harassment, and other forms of oppression directly from the underrepresented.
Promoting and Planning Events
As seen with Occupy Wall Street, the Arab Spring, and the Black Lives Matter movement, social media can create public awareness around issues in the name of social justice. The ability to reach a larger audience by sharing information empowers communities to organize in the real world around a cause. Political activist group MoveOn plans and organizes swift responses to real-world proceedings in "Rapid-Response Events." MoveOn hosts immediately available information that can set in motion a series of protests with unified demands by 5 p.m. the next day following an event or sequence of political happenings.
Sharing Pictures and Videos
Social media can also be used as a tool not only to organize large-scale protests, but also to document them. Nearly every social movement in the modern world is documented through social media, and news outlets frequently scan sites like Twitter to find new information or evocative imagery of current events.
One highly publicized example is the Hong Kong protests of 2019, in which protesters have used social media to share pictures and videos of events as they occur, battling for a public and global opinion on the pro-democracy movement.
Signal Boosting
Though social media provides the opportunity for the voice of an individual to be amplified, in many cases, this voice can still be lost in the noise of the internet. It takes a community utilizing the share feature to gain traction for a post, allowing it to spread to a much wider audience. This process of signal boosting occurs when fellow social media users share a single message. When done well, signal boosting can cause content to go viral.
Utilize the College Population
Young people use social media more often than their older generations, and the trend of use is statistically unchanged since 2018, according to research from Pew Research Center. The breakdown of platform usage shows that Facebook is the most widely used platform across demographic groups, with roughly 70% of adults saying they use the platform, but that Instagram and Snapchat have an especially strong following among young adults. The research further shows that roughly three-quarters of Facebook users visit the site daily, while 80% of young adults are using Snapchat and Instagram not only daily, but multiple times a day.
With the available attention of college-aged students, and the desire of students for "perspective-taking" in the higher education experience, college campuses are fertile ground for targeted audiences of social justice causes and movements.
There are many ways to utilize social media to network, facilitate awareness, and build conversations online, but it is also important to be aware that colleges and employers are also observing online personas. Participants should always be aware of etiquette and professionalism, which can also lend credibility to a conversation or movement.
Best Social Media Strategies for Nonprofits
For nonprofits and social justice organizers alike, social media can be a powerful resource for sharing a narrative, sharing information, or building a conversation around an issue. Getting in touch with and building an audience can benefit the organization's mission.
Fundraising
A social media fundraising campaign typically works to utilize the diversity of the audience and focus attention on one focused goal. This works to earn smaller donations from a wider pool, improving awareness, which can lead to more donations. Utilizing a call-to-action can augment fundraising efforts. Social media provides a platform to elevate charitable donations and the community, to share stories and connect with donors.
Fundraising through social media is best done with a strategic plan that implements not only a goal, but also a strategy on how to get there, valuing the importance of improving awareness and organically growing an audience. Creating a funnel from awareness, engagement, and finally to conversions is a media strategy that will ensure that views are converting into donations. With the expansion of technology into design and media, having someone on the team with a bachelor's degree in digital media may be the key to designing a campaign: blending technology and design into an aesthetic that will increase the opportunity for shares and mass communication.
Partnering with Influencers
Partnering with a social media influencer who has enough followers to influence public opinion, can greatly boost a message. An individual with a larger audience taking a stance on an issue or promoting a cause may help reach target donor demographics to boost public awareness and perception of a nonprofit.
Promoting Events
Producing an event can build community engagement around a topic, such as protests and rallies, fundraising events, educational or informative events, or used clothing drives. Promoting an event through social media provides the opportunity to capture the attention of, and invite all followers — as well as the potential to reach out to each follower's audience. Utilizing Facebook as a platform to market the event can also help in preparation by providing an estimate of the number of those who are attending.
Sharing Stories
Sharing stories does more than provide information; it also has the opportunity to showcase situations of great need or successes in the movement. Making space for a narrative to be told can let the audience know that there is still work to be done — but also that it is making a difference. In addition to raising awareness, these stories may encourage continued support of the ongoing efforts of the nonprofit or campaign.
Spreading Awareness
For nonprofits and social justice campaigns, utilizing social media can spread awareness of the mission, needs, and sometimes even the existence of an issue. Social media can create a platform for sharing stories, narratives, and photos, providing facts and data in a consumable way, which engages an audience by helping them understand. The work to create awareness helps to build a community around an issue. Social media and networking can be done with focus and dedication, but with the rate at which technology and communication continue to evolve, the help of a professional who has a degree in strategic communication or expert knowledge can drastically improve meeting tangible goals of growth and awareness for a campaign or nonprofit.
Recommended Reading:
What Is Cyberbullying? Understanding Online Harassment and Bullying
Digital Literacy and Online Education
Netiquette and Online Behavior Guidelines