How to Make a Career Comeback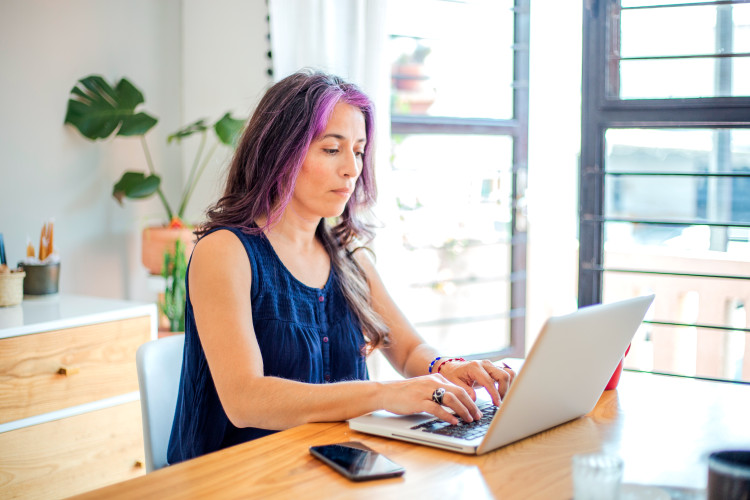 Lots of people take career breaks. Whether you took time off to start a family, care for a loved one, or travel the world, you may be wondering how that fits into a resume. Job hunting is daunting, and we understand that beginning the search after taking one, two, or even 10 years off can be stressful.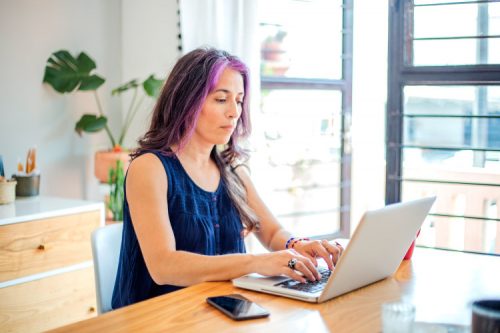 The good news is that most employers are understanding of employment gaps, and many hiring managers may have taken similar breaks themselves. Remember — everyone has their own career path and moves along it at their own pace.
Why People Have Resume Gaps
Employment gaps can happen for a variety of reasons such as when an individual relocates to a different state, volunteers abroad, raises a family, or experiences a layoff. They may also occur for personal medical reasons, such as recovering from a car accident, illness, or mental health condition, such as depression. Employment gaps can vary in length from months to years. According to a 2019 online survey by Monster cited in this Business News Daily article, the average employment gap is 25 months. The survey also notes that 48% of respondents attributed their employment gap to family matters, such as maternity/paternity leave, raising children, or caring for a sick family member.
Getting Back in the Game: Why Job Seekers Should Establish New Career Goals
If you are looking to get back into the job market, setting career goals can be helpful. Why? Because you need to know where you're going before you choose a path to get there. Do you want a part-time, low-stress environment to ease back into working life? Do you want to dive headfirst back into your former career? Do you want to switch gears entirely and pursue a different career path?
In addition to keeping your job hunt on track, setting goals can also help you identify your skill gaps. For example, if you have taken extended time off, you might choose to take a computer class to refresh your technology skills. On the other hand, if you're interested in delving into an entirely new field, you may need more in-depth education, such as an online degree program that can help you establish the foundation for the jobs you're interested in.
How to Explain Employment Gaps
Employment gaps are hardly deal breakers — the key is understanding how to address them. Whether you're writing a cover letter, updating your resume, or preparing for an in-person interview, consider these tips.
Add a Section to Your Resume
If your resume gap is relatively short, consider listing your job history in years rather than months. Longer gaps can be addressed by adding a section similar to a job listing. Add a start date, end date, and appropriate title, such as "volunteering" or "time devoted to caring for a sick relative." Employment gaps can also be addressed by adding one to two short, upbeat sentences to your cover letter. For example, "In January 2015, I left the workforce for X years because of Y, but I am now excited to start the next phase of my career."
Be Prepared to Address the Employment Gap During Job Interviews
Job seekers should be fully prepared to address their career break during an interview. Global headhunting agency Robert Half agrees, noting that hiring managers will likely ask what you did with your time, writing: "Honesty is the first step. Make it clear what you did during your break and why you decided it was the right thing for you to do."
You may want to prepare for potential questions by practicing your answers in advance. For example, if an interviewer asks if you gained new skills during your time off, you could discuss how managing kids' schoolwork and after-school activities improved your time management skills, how taking online college classes helped prepare you to reenter the workforce, or how volunteering improved your leadership and verbal communication skills.
Know What Not to Say
Job seekers should frame any gaps in a positive light and avoid disclosing unnecessary personal information. For issues such as medical leave, applicants should not discuss sensitive medical information that could harm their chances of getting hired.
For example, job seekers who took time off to recover from a mental health issue such as depression are not required to disclose their diagnosis. Instead, they can say they took time off from work to focus on their well-being, and now that they are fully rejuvenated, they are motivated and excited to return to work.
Additionally, employees who have been laid off should avoid bad-mouthing former employers, and individuals who traveled should emphasize personal growth over having fun.
How Lifelong Learning Can Help
If you've been out of the workforce and you're ready to make a career comeback, we commend you. Deciding to jump-start your previous career or switch gears and start something new is a bold, brave step toward your future. Whether you want to renew your teaching career, pursue a new role within nursing, or apply for jobs in cybersecurity, an online degree program can help you refine existing skills while learning new ones — all of which can help you stand out to recruiters.
Are you ready for your career comeback? Discover how an online bachelor's, master's, or PhD from Maryville University can help prepare you for your next adventure.
Recommended Readings
5 Questions to Ask Before Enrolling in an Online Program
Moving Forward in Your Career Takes Focus, Determination, and Education
From Chalkboards to Smartboards: How Modern Technology Has Shaped the Landscape of Education
Sources
The Balance Careers, "How to Explain an Employment Gap on Your Resume"
Career Sidekick, "How to Explain Gaps in Employment (with Examples)"
Forbes, "Ten Questions Employers Have About Your Employment Gap"
Monster, "How to Handle Sticky Situations in Your Cover Letter"
The Muse, "5 Better Ways to Talk About the 5 Most Common Resume Gaps"