5 Questions To Ask Before Enrolling in an Online Program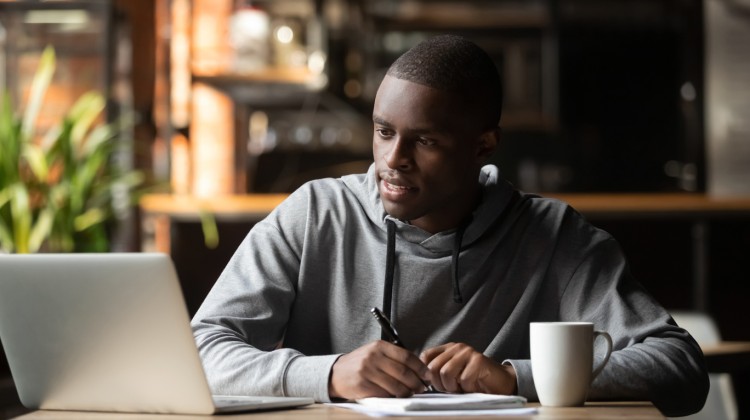 Many adult learners juggle a variety of responsibilities, from professional obligations to carving out time for their families. As a result, adults interested in going back to school often find that online learning works best for them. In addition to having the flexibility to finish coursework on their time (and from the comfort of home), students enrolled in online bachelor's, master's, or doctoral programs can advance their education without spending hours in a physical lecture hall.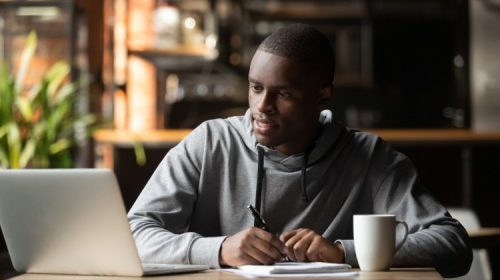 Still, some people feel that taking the plunge into online learning may feel like venturing into the unknown. Beyond not knowing what to expect, it may feel difficult to tell which program will meet their specific needs. However, a little extra guidance on what to ask before enrolling in a program can help empower you to better understand expectations. Read on to learn what questions are essential to ask when researching education options.
What Questions Should I Ask?
We understand that researching online programs can be overwhelming. If you're considering going back to school but not sure where to start or what to look for in an online program, ask an enrollment advisor these five questions.
1. Is This School Accredited?
Gaining state approval to teach and offer courses is one thing, but earning institutional accreditation is another. Accredited institutions have been vetted by experts to make sure they meet certain educational standards, such as having sufficient faculty, student services, and student achievement levels. Institutional accrediting agencies are private regional or national educational associations recognized by the government or the Council for Higher Education Accreditation.
Attending an accredited institution can impact how much loan or grant money a student qualifies for. Furthermore, students who may want to transfer schools in the future or pursue an advanced education should know that college credits earned at an unaccredited institution may not be transferable. If you have questions about whether an institution is accredited, you can check to see if it's listed in the U.S. Department of Education's Office of Postsecondary Education's database.
In addition to institutional accreditation, some specific degree programs are accredited. If your chosen profession requires you to sit for a state licensing exam, you'll want to find out whether your prospective degree program is accredited. Some exams require accreditation; for instance, most states require prospective lawyers to attend an accredited law school to qualify to take the bar exam.
2. What Is the Admission Process?
While every school has different admission criteria for its online programs, many of the requirements are the same. For example, you'll likely be asked to fill out an application that includes your name, address, and phone number; provide a copy of your most current high school or college transcript; and submit letters of recommendation from teachers, professors, or colleagues. SAT and ACT scores may also be required depending on the school.
Maryville University's hassle-free online admission process has no application fees or entrance exam requirements. Also, our admissions advisors provide personal support on a range of topics, from navigating financial aid to processing college credit transfers.
3. What Type of Orientation Do You Offer?
New student orientation is crucial, especially for online learners. In addition to familiarizing students with school resources such as the career center and alumni network, orientations can help ease students' concerns about online learning. They come in many forms, such as one-on-one Zoom meetings, prerecorded videos, and livestreamed sessions. Ask the institutions you're considering to elaborate on what they offer.
4. What Resources Will Be Available to Me as a Student?
Enrolling in an online program doesn't mean you'll be left to your own devices. For example, Maryville University's online students have access to faculty members who are leaders in their fields, as well as student support advisors who can connect them with career coaching, virtual tutoring, and other resources. Students can also engage in hands-on learning experiences such as internships with our business partners. Be sure to ask the schools on your list about the resources they offer to online students.
5. How Much of a Time Commitment Will This Program Require?
Establishing a healthy work-life balance requires planning. Be sure to ask the programs you're considering how much time is expected of students, from virtual classroom hours to the average time allotted for self-paced coursework.
5 Tips for Success in Online Learning Programs
Once you've narrowed down your program choices, you'll want to take steps to ensure you thrive as a student. These strategies can help make your transition to online learning a success.
1. Establish and Understand Your Goals
Aspiring students should begin by determining why they want to go back to school. What do you hope to accomplish by earning a degree? Do you want to learn a new language, develop new skills, or advance in your career? Outlining your goals can help you determine which online program is right for you.
2. Strive to Maintain a Work-Life Balance
Although earning a degree requires a significant time investment, it's imperative to determine how you'll maintain a positive work-life balance. For example, how will you organize your time? Will you set study hours, or block off Sunday afternoons as personal time? Other work-life balance productivity tips include listening to your internal clock, creating timelines, and remembering to eat healthy and exercise regularly.
3. Create a Study Routine
Students who establish (and stick to) a study routine often enjoy greater success. For some, this may mean cracking a book during their lunch hour. For others, it may involve setting post-dinner study hours at the kitchen table. If you have children and you're concerned about the viability of this idea, don't fret. Creating a family study routine can help everyone feel involved.
4. Create a Study Space That's Free of Distractions
Once you establish a study routine, you'll want to make sure you can focus on the task at hand. Taking steps to rid your study space of distractions, such as setting your cellphone and email inbox alerts to silent, can help. Setting up a dedicated, distraction-free study space doesn't have to be complicated. Your space can be anything from an attic nook to your kitchen table.
5. Establish a Support Network
Everyone needs help now and again. Establishing a strong support network of friends, family, peers, and online student advisors can help keep you on track. In addition to helping you maintain positivity and motivation, your support network can help you stay on top of your studies.
Be Bold, Be Brave
The benefits of completing a college degree are clear. Not only are college graduates more likely to earn higher salaries, but students who go back to school to finish a degree or enroll in a master's or doctoral program can gain the knowledge and skills they'll need to embark on new career paths.
Are you ready to take the first brave step toward completing an online college degree? Discover how Maryville's online bachelor's, master's, and doctoral degree programs can prepare you for the job and career you've always wanted.
Recommended Readings
College Accreditation And Why It Matters
Self-Improvement Books to Help You Achieve Personal Growth
The Kids Become The Teachers: At-Home Tips for Students Who Are Also Parents
Sources
Maryville University, "5 Tips for Organizing and Managing Your Busy Household"
Maryville University, "Tips from the Dean: How to Manage School as an Adult Learner"
Military.com, "10 Questions to Ask Before Selecting an Online University"
Roche, "20 Tips for Maintaining a Healthy Work-Life Balance"
U.S. Bureau of Labor Statistics, Lawyers
U.S. News & World Report, "Ask an Advisor 5 Questions About an Online Program"