Self-Improvement Books to Help You Achieve Personal Growth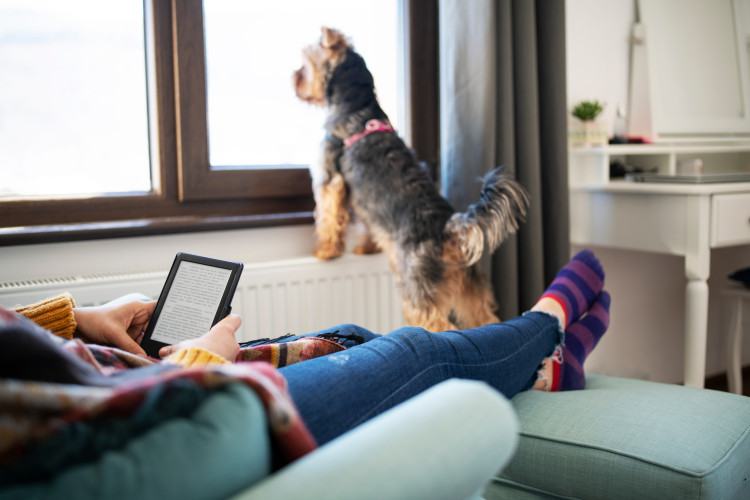 Have you been looking for a way to improve an aspect of your life? If so, you're not alone. A growing number of people are realizing that they want to improve themselves and are turning to self-improvement books to do so.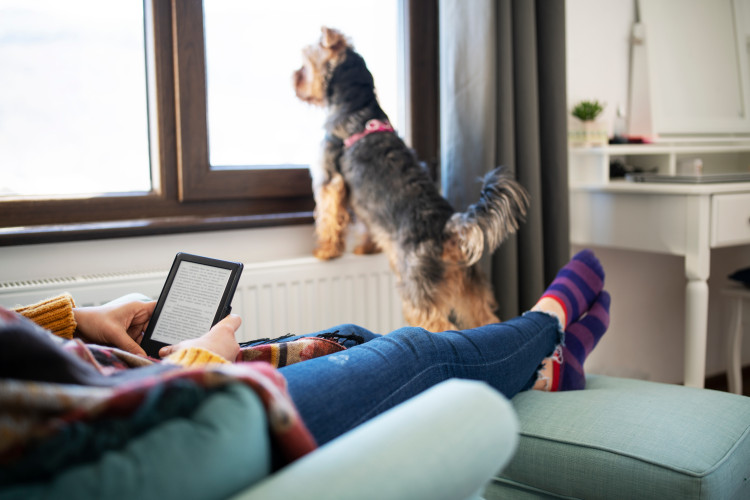 Self-help book sales in the U.S. nearly doubled between 2013 and 2019, reaching 18.6 million units, according to The NPD Group, a market research firm. Sales of motivational and inspirational books, the most popular category of self-help books, more than tripled over the same period.
If you're interested in developing a new perspective or working toward a long-term goal at your own pace, it can be beneficial to explore self-improvement books.
Selecting the Right Self-Improvement Book
Self-improvement strategies vary depending on individual goals and personalities. Your goals may be different from those of your friends or family members. Your current self-improvement goals may even be different from the goals you had for yourself last year. Finding a writing voice that you respond to is also critical. It may be helpful to spend some time researching books and reviews to get a sense of the writing styles and sensibilities of different authors.
Exploring the specific areas of your life you're hoping to improve or skills you want to enhance will also help you choose a self-improvement book. For example, the right self-improvement book can help you strengthen your emotional intelligence, leadership and communication skills, and other personal growth priorities.
Meet Your Self-Improvement Goals with These Engaging Books
The following book recommendations are categorized by self-improvement areas. Explore how you may be able to apply the lessons from these books to your own life as you pursue your self-improvement goals.
Manage Your Stress
The Four Agreements: A Practical Guide to Personal Freedom, by Don Miguel Ruiz
Don Miguel Ruiz's book is a New York Times bestseller inspired by the beliefs of the Toltec, a pre-Colombian Mesoamerican civilization. Ruiz presents a code of conduct consisting of four personal agreements designed to help practitioners overcome self-limiting beliefs and achieve greater joy and fulfillment. In a book review of The Four Agreements: A Practical Guide to Personal Freedom, Elizabeth Scott, a wellness coach specializing in stress management and quality of life who has a Master of Science, notes that "with a bit of balance and a sense of openness, these agreements can each be transformative and stress-relieving."
Burnout, by Emily Nagoski, Ph.D., and Amelia Nagoski, DMA
Emily Nagoski, who holds a doctorate in health behavior, and Amelia Nagoski, who holds a Doctor of Musical Arts degree, write about the modern pressures that cause women to feel burdened by anxiety and stress in ways that their male counterparts don't. With their expert knowledge, they provide a science-based approach to managing and minimizing stress. In an interview with NPR, Emily described the key takeaway for readers: "It's that wellness is not a state of being. It is not a state of mind. It is a state of action."
Boost Your Emotional Intelligence
The EQ Difference: A Powerful Plan for Putting Emotional Intelligence to Work, by Adele B. Lynn
Adele B. Lynn explores the value of emotional intelligence in business, discussing the importance of having a strategy for leveraging emotionally intelligent employees in the workplace. The book includes tips, exercises, and assessment tools for developing emotional intelligence, boosting workplace morale, and optimizing individual and team performance.
Emotional Intelligence 2.0, by Travis Bradberry, Ph.D., and Jean Greaves, Ph.D.
Travis Bradberry, who holds a dual doctorate in clinical and industrial-organizational psychology, and Jean Greaves, who holds a doctorate in industrial-organizational psychology, use data from more than 500,000 individuals to present empirical research about emotional intelligence. As co-founders of TalentSmart, an emotional quotient (EQ) assessment provider, Bradberry and Greaves provide a step-by-step method of helping individuals develop self-awareness, self-management, social awareness, and relationship management.
Become a Better Leader
Year of Yes: How to Dance It Out, Stand in the Sun, and Be Your Own Person, by Shonda Rhimes
Shonda Rhimes, the creator and executive producer of the medical drama "Grey's Anatomy," a top 10 network series, offers an insightful book that shows individuals how saying yes can change their lives. The Los Angeles Times said the book is "as fun to read as Rhimes's TV series are to watch." The self-described introvert shares what happened when she decided to say yes to everything that scared her.
The Road to Redemption: Overcoming Life's Detours, Obstacles, and Challenges, by Lucinda Cross
CEO of Activate Worldwide, bestselling author, award-winning speaker, and contributing writer for Black Enterprise and HuffPost Women, Lucinda Cross presents an energetic and inspiring book about overcoming obstacles. As a coach and consultant, Cross inspires and empowers other women regarding leadership development.
Hone Your Communication Skills
How to Talk to Anyone and How to Instantly Connect with Anyone, by Leil Lowndes
In How to Instantly Connect with Anyone, Leil Lowndes provides 96 communication tips and tricks to help readers develop communication skills. The book includes sections such as "7 Little Tricks to Make a Great Impression Before People Even Meet You," "10 Little Tricks to Actually Enjoy Parties," and "5 Little Tricks to Handle the Good, the Bad, and the Bummers." The book is the sequel to How to Talk to Anyone, which outlines 92 tricks for relationship success.
Conversationally Speaking, by Alan Garner
With almost 1 million copies sold, Alan Garner's book is one of the most popular self-improvement books on communication. Full of strategies for initiating conversations and dealing with criticism, the book also offers advice for gaining confidence. By applying Garner's tips, readers of Conversationally Speaking can learn how to initiate conversations in a wide variety of environments, from social to professional.
Increase Your Racial Awareness
The Hate U Give, by Angie Thomas
Angie Thomas' debut novel received the William C. Morris Award, made the National Book Award longlist, is a Printz Honor Book, is a Coretta Scott King Honor Book, and was a No. 1 New York Times bestseller. The powerful novel places readers in the shoes of a Black teenage female learning how to navigate complex issues such as racial discrimination, class, prejudice, and politics.
Citizen, by Claudia Rankine
Claudia Rankine is a Jamaica-born author of five collections of poetry. Her book-length poem Citizen weaves together modern issues of racism in the U.S. Noting the challenge of "making racism relevant, or even evident, to those who do not bear the brunt of its ill effects," a review in The New York Times says that "Rankine brilliantly pushes poetry's forms to disarm readers and circumvent our carefully constructed defense mechanisms against the hint of possibly being racist ourselves."
Americanah, by Chimamanda Ngozi Adichie
Chimamanda Ngozi Adichie grew up in Nigeria and has written award-winning novels about culture, family, race, identity, and love. Americanah tells the story of a young couple who leaves Nigeria for new lives in the U.S. and the U.K. Touching on race, identity, and belonging, the novel chronicles their separation and eventual reunion in Nigeria.
Self-Improvement Starts Today
If you're interested in exploring self-improvement books, buying new books isn't your only option. You can use library resources to find print editions or an e-reader edition of the book. You can also consider buying used books or e-book versions online.
If a certain self-improvement book catches your attention, you can consider purchasing it and sharing it with others when you've finished reading it. You can also start a book sharing circle with your family or friends around a shared self-improvement goal, and then rotate the books. Another tip is to follow your favorite authors on social media for an opportunity to get an even deeper understanding of their expertise.
Taking action to meet your self-improvement goals is no easy task. If you are tackling goals such as stress management or cultural awareness, we at Maryville University commend you. If you're interested in tackling another self-improvement goal — furthering your education — you may consider looking into the online bachelor's, master's, or doctorate degree programs at Maryville. Discover how you can make positive changes in your life by starting on your journey to self-improvement today.
Recommended Readings
6 Steps to Creating an Effective Study Space
Resources for Organizing and Managing Your Busy Household
The Kids Become the Teachers: At-Home Tips for Students Who Are Also Parents
Sources:
Lifehack, "10 Books Which Can Effectively Increase Our Emotional Quotient"
PositivePsychology.com, "26 Best Emotional Intelligence Books"
The Muse, "7 Career-Boosting Books to Read by Black Authors"
The New Yorker, "Improving Ourselves to Death"
The NPD Group, "Self Help Book Sales Are Rising Fast in the US, The NPD Group Says"
Verywell Mind, "8 Self-Help Books for Improving Interpersonal Skills"
Verywell Mind, "The 10 Best Stress Management Books of 2020"