E-Commerce Certifications for Marketing Success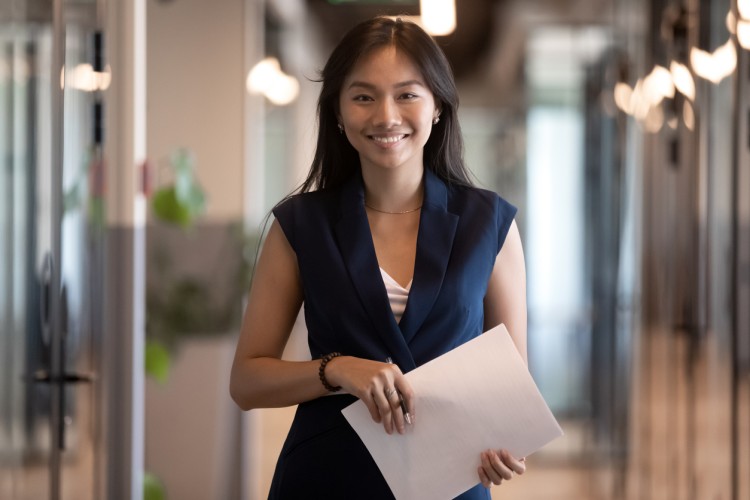 The world of marketing and advertising is ripe with opportunity and continually evolving. In the internet age, digital methods that use smarter, faster reporting and analytics tools are rapidly replacing traditional marketing methods, such as snail mail, radio/TV commercials, and print advertising.
To succeed in this brave new world, marketing professionals need to be familiar with methods such as pay-per-click (PPC), search engine optimization (SEO), and social media marketing (Facebook, Instagram, Twitter, etc.). With online sales representing 21.3% of total retail sales in 2020, according to Digital Commerce 360, marketers must also incorporate effective e-commerce strategies into their business models.
The continual growth of e-commerce has motivated countless marketing professionals to seek out e-commerce certifications: credentials that demonstrate mastery of certain tools and applications for conducting commerce over the internet.
The certifications help marketers keep up to date, and companies that want to ensure that their marketing teams are familiar with the latest developments often require them. In addition to the right education, e-commerce and marketing certifications are becoming the new standard for employers looking to recruit the best and brightest.
What are these certifications exactly? What do they teach? Which of them best prepares you for a career in marketing?
Pursuing e-commerce certifications isn't as complicated as you may think. All of them are available online and may even be built into the curricula of marketing-related master's programs.
What are the main marketing certifications?
Marketing and e-commerce certifications verify your knowledge of specific tools or platforms. They also provide you with a better overall understanding of the marketing industry.
Google Ads certification
One of the most sought-after e-commerce certifications in the industry, the Google Ads certification teaches marketing professionals how to promote businesses and products on the Google search engine and on sites that feature digital display advertising. You'll learn how to set specific goals for display ad campaigns, such as clicks, website visits, or click-to-call conversions, and how to get ads in front of a target demographic using specific parameters.
You'll also learn how to make an ad, optimize it for different devices (mobile, desktop, or tablet), and set and manage a monthly display ad budget.
The Google Ads certification is divided into six areas:
Google Ads Search
Google Ads Display
Google Ads Video
Shopping Ads
Google Ads Apps
Google Ads Measurement
HubSpot Content Marketing Certification
HubSpot's Content Marketing Certification is a need-to-have for marketing storytellers. You'll learn how to create content that consumers value and craft it to hit the top of the search engine results page (SERP). HubSpot's Content Marketing Certification course is divided into 12 lessons that cover a range of topics, from building a content creation framework to analyzing return on investment (ROI).
Salesforce certification
Salesforce is one of the most widely used cloud-based customer relationship management (CRM) platforms in use today. It enables businesses to better connect and serve their customers, retrieve and analyze customer information, manage account information, and collaborate with team members.
Salesforce certification is unique in that it can be applied to industries including marketing, e-commerce, customer service, information technology (IT), and sales. Salesforce certifications are available for five different specialties:
Administrator
Architect
Consultant
Developer
Marketer
Salesforce marketing certification will establish you as a valuable candidate in the eyes of potential employers.
Additional marketing and e-commerce certifications
Those who wish to further develop their skills and increase their marketability with potential employers should consider these additional certifications.
Facebook Ad Buying (Blueprint) certifications
Facebook is still among the top channels for social media marketing, and the majority of companies use it to engage with customers. Audience targeting, campaign creation and management, and engagement metrics analysis are just a few of the skills you'll learn from certification courses. Facebook currently offers nine certifications:
Facebook Certified Digital Marketing Associate
Facebook Certified Marketing Science Professional
Facebook Certified Creative Strategy Professional
Facebook Certified Media Planning Professional
Facebook Certified Media Buying Professional
Facebook Certified Marketing Developer
Facebook Certified Advanced Marketing Developer
Facebook Certified Advertising API Developer
Facebook Certified Community Manager
Google Analytics certification
Google Analytics is a core tool for analyzing website data using key performance indicators (KPIs) to show how visitors interact with a site. The Google Analytics certification process teaches how metrics such as click-through rate (CTR), bounce rate, session time, and new vs. returning users paint a picture of how effective a site is and what pages get the most traffic.
Additional HubSpot certifications
Beyond content marketing, HubSpot offers three additional certifications for marketers:
HubSpot Brand Engagement Certification: Learn how to initiate quality engagement with your audience and promote brand loyalty.
HubSpot Email Marketing Certification: Master email marketing — still the core of many companies' digital marketing campaigns, with more than 100 billion marketing emails sent each day — including how to reach new subscribers, engage existing ones, and convert contacts to sales.
HubSpot Inbound Certification: Adapt to changing buyer behavior, from brand awareness to sales.
Jobs that use marketing and e-commerce certifications
Increasingly, online engagement is the core focus of marketing in modern business. Digital marketing involves a wide variety of positions that put marketing and e-commerce certifications to use, including the following:
Social media manager
Account executive
Project manager
Creative director
Paid search analyst
Digital strategist
Digital content producer
Email marketing manager
SEO manager
Communications specialist/director
Marketing analyst
Marketing manager
Content strategist
Media buyer
Another key benefit of certifications is their utility in different industries. Beyond marketing firms, tech startups, nonprofits, and small businesses are all interested in applicants with these types of credentials.
How do I advance my knowledge and gain credentials in e-commerce marketing?
The best way to stay at the forefront of evolving marketing technology is the right education. Maryville University's online Master of Arts in Strategic Communication and Leadership program offers core and specialized marketing classes in an experience-driven curriculum that prepares students to pursue industry-recognized certifications such as Google Ads, Google Analytics, HubSpot Brand Engagement, HubSpot Content Marketing, HubSpot Email Marketing, HubSpot Inbound, and Salesforce.
After graduation, you can enter the job market with a master's in strategic communication and leadership degree and some of the industry's most in-demand marketing and e-commerce certifications. (Maryville University's curriculum also prepares students to take the exams for the Facebook Certified Media Planning Professional and Facebook Certified Media Buying Professional certifications on their own.) Students can earn at least three industry certifications by the time they graduate.
During the program, you'll engage in immersive projects that offer real-world marketing experience, and have full access to the digital tools companies use for analysis and reporting. The master's in strategic communication and leadership program is 36 credit hours, completely online, and consists of the following:
Strategic Leadership Core: In the Strategic Leadership Core courses, you'll learn valuable leadership skills, how to generate evidence-based research and data, communication, and professional ethics.
Strategic Communication Core: In the Strategic Communication Core courses, you'll learn communication strategies and methods as they pertain to public relations, marketing, and advertising. You'll also learn about communication from different social and cultural political perspectives.
Emerging and Digital Media Concentration: In the optional Emerging and Digital Media Concentration, you can improve your skills in marketing communications, crisis management, digital media campaigns, digital analytics, and more.
Electives: In the electives, you'll be able to fully personalize your educational experience. Students will choose at least one strategic communication elective and three strategic communication or approved business electives from options such as business ethics, project management, leadership, and branding.
Maryville University also offers an online Bachelor of Arts in Communication with two concentrations: Strategic Communication, and Emerging Media Strategy and Social Media. Like the Master of Arts in Strategic Communication and Leadership, the bachelor's in communication program also prepares students for Google, HubSpot, and Salesforce certifications as part of its curriculum.
Take your first step to e-commerce certification today
Marketing and e-commerce certifications can help you develop the skills and knowledge to succeed in the competitive, evolving field of marketing and highlight those skills to potential employers. With the online Master of Arts in Strategic Communication and Leadership program at Maryville University, you'll pursue a curriculum that correlates with industry certifications including Google Ads, HubSpot Content Marketing, and Salesforce, enabling you to pursue the certificates of your choice. When you graduate, you can enter the job market with confidence knowing you have the qualifications employers are looking for.
Find out more about Maryville University today and begin your journey to becoming a certified marketing professional.
Recommended Readings
Crafting a Company's Voice: How to Become a Communications Director
Industry-Driven Certifications for Communication Professionals
What Is a Communication Major?
Sources
BigCommerce, "Jobs in Ecommerce: Everything you Need to Know to Enhance Your Career in a Booming Industry"
Digital Commerce 360, "U.S. Ecommerce Grows 44% in 2020"
Facebook, "What Certifications Are Available"
Google, "About the Google Ads Certification"
Google Analytics Academy, "Learn Analytics with Free Online Courses"
HubSpot Academy, "Certifications"
Investopedia, "Electronic Commerce (E-Commerce)"
Neil Patel, "Four Reasons You Should Get AdWords Certified"