The Role of Blockchain Technology in the Sports Industry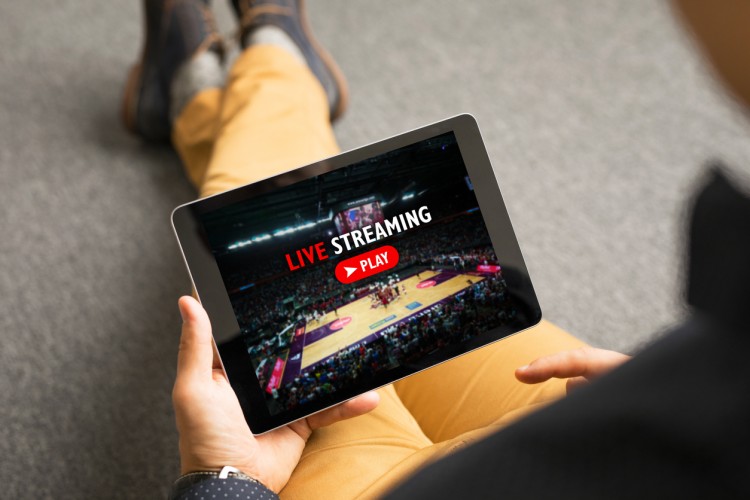 The sports world was just waiting for data analytics to come along. Teams long sat on a trove of statistics that measured player performance, but available analytical tools revealed little knowledge. Now, sophisticated data analysis methods have enabled teams to exploit data in new and far-reaching ways, changing how sports are played and coached and how teams operate.
The new tools, which computer scientists and data analysts provide, enable teams to extract meaningful information to improve on-field performance, get a more accurate picture of player value, and expand strategic alternatives on the field and in the front office.
Teams want to safeguard this information from competitors, and some have turned to blockchain technology for protection. Blockchain is a multitool technology that figures into connecting with fans, selling tickets, and managing contracts with broadcasters and vendors.
Individuals with computer science backgrounds can help shape the relationship between blockchain technology and the sports industry. A bachelor's degree in computer science can help build a foundation for such a career.
What Is Blockchain Technology?
Blockchain is the technology underlying bitcoin and other digital currencies, which are also known as cryptocurrencies because of the strong cryptography that protects information. Blockchain is a distributed digital ledger where transactions and other information are recorded. The transactions are permanent and verifiable. The blockchain is stored on a computer network that contains identical information. The blockchain has no central authority, and the information is transparent to authorized users, but secure from unauthorized access.
Blockchain technology has gained a foothold in corporations, which is used for business transactions and logistics. The technology is useful to accurately identify customers and foil money laundering schemes.
Sports, teams, leagues, governing bodies, technology companies, and other organizations are discovering ways to tap the power and versatility of blockchain technology.
Blockchain Technology and Sports Data
Baseball pioneered the use of data analytics to value players and improve performance. In the 1970s, a group of analysts called sabermetricians began to apply advanced mathematics to statistics to draw deeper, more detailed conclusions. (The term "sabermetrics" comes from the Society for American Baseball Research [SABR], which is the organization the analysts formed in 1971.)
The Impact of Analytics
Although it took decades for teams to adopt, math-based analysis is now widespread across sports, and front offices are as likely to employ individuals who have doctorates in math as they are to employ baseball lifers. This transformation was the subject of the book and movie Moneyball.
Analytics has come to rule baseball strategy. Analytics dictates who plays when, where players are positioned in the field, and even the angle at which a hitter swings the bat. Analysts have determined that small changes in a swing's plane, which is called the launch angle, can drive the ball farther.
Players outfitted with wearable devices that measure their movements, speed, and force generate even more data for analysis. Transferring that data to advanced video apps allows players and coaches to adjust to techniques that could improve performance and reduce injury.
Blockchain Blanket of Security
Unlike statistics on the back of baseball cards, the data that advanced analytics produces amounts to proprietary intellectual property. Biometric information that wearable devices capture could be considered personal health information, which is protected by federal privacy regulations.
This is where blockchain technology comes in. Strong cryptographic protocols guard the information stored on a blockchain, protecting it from competitors intent on stealing more than the catcher's signs to the pitcher. Only those team members with permission can access the data.
The threat of theft is real. In 2016, a member of the St. Louis Cardinals front office, Chris Correa, pleaded guilty to stealing player data from the Houston Astros. Correa was sentenced to 46 months in federal prison and ordered to pay about $279,000 in restitution.
Blockchain Tech and the Sports Fan Experience
Some European soccer clubs, U.S. NBA teams, and fantasy sports ventures have been a step ahead in deploying blockchain technology to connect with fans. The teams and organizations have explored ways to draw fans near and far closer to their orbit.
Programs Bring Reward to Fans
FC Barcelona sells virtual tokens, a form of cryptocurrency, which allow fans to vote in club polls (fans weighed in on artwork displayed at the team's stadium) and become eligible for rewards, such as free tickets to games and meetings with players. Other clubs fielding token programs include Paris Saint-Germain, Juventus, Roma, and Atlético Madrid. Blockchain allows participants to buy and sell authentic tokens and benefit if they increase in value.
In the U.S., the NBA's Sacramento Kings have integrated blockchain throughout its operations, including ticket sales and a fan engagement rewards program. In one program, the Kings set up a blockchain-based auction in which fans could bid on gear that players wore in a game. The winner got the memorabilia and blockchain-based authentication of the memorabilia's provenance, which certifies to subsequent buyers that the items are genuine.
Fantasy Games Adopt Blockchain
Fantasy sports ventures have embraced blockchain technology. MLB Champions, a fantasy app officially licensed by the MLB Players Association, was developed with a blockchain game developer. The app lets fans draft players and earn a digital currency called "caps." As in other fantasy sports games, the fates of the MLB Champions teams are based on real-life player statistics.
The Crown League, based on professional football, takes the fantasy concept a bit further. When the league begins play (set for 2021), fans can buy a stake in one or more of a dozen teams and receive a cut of what the team makes during the season. The fans get a say in how the teams are run based on their share of the team.
Going even further, Turner Sports offers "Blocklete Games," an online video game. Players organize teams of digital athletes, called blockletes, to compete for money and other prizes. The game runs on a protected blockchain that tracks each file.
Blockchain Technology and the Business of Sports
Blockchain technology in the sports industry is also impacting business operations.
A number of teams accept cryptocurrency for tickets, including the Sacramento Kings, Dallas Mavericks, and European soccer teams.
The Union of European Football Associations (UEFA) had planned to sell tickets to its 2020 tournament through blockchain. A blockchain-based mobile app would have enabled the UEFA to sell tickets to fans in many countries with a higher level of security than conventional ticketing methods. The tournament aimed to sell a million tickets through the app. (The tournament was postponed to 2021 due to the COVID-19 pandemic.)
Blockchain technology is also used to sort out complicated broadcasting rights and licensing. Fans view sports on mobile phones and tablets as well as televisions, and they watch livestreams of events as well as recorded games and highlights. A blockchain feature called a smart contract automates transactions and determines what entity gets what feed and how much it has to pay. The transactions are recorded securely and accurately on the blockchain, potentially eliminating the intermediary companies involved in such deals.
Computer Science: A Gateway to Blockchain in Sports
Blockchain in the sports industry is an emerging area where much work is yet to be done, and computer scientists will do much of that work. A program such as Maryville University's online Bachelor of Science in Computer Science, with its blockchain concentration, can provide the foundation for a career on the front lines of the field. With other concentrations in data science, software development, cybersecurity, and artificial intelligence, Maryville's computer science program can open a new world of possibilities. Take the first brave step with us today toward a rewarding career in emerging data technology fields.
Recommended Reading
A Future in Tech: Software Development vs. Computer Science
Understanding the Differences: Data Science vs. Computer Science
5 Questions to Ask Before Enrolling in an Online Program
Sources
Blockchain Council, "How Can Blockchain Improve the Sports Industry?"
Business Blockchain HQ, "Sport Industry Turning Towards Blockchain"
CNN Business, "The World's First Professional Fantasy Football League Uses Blockchain Technology"
Cointelegraph, "Blockchain a Home-Run in the Sports World — Use Cases Climbing in 2020"
NBA.com, "Sacramento Kings Launch League's First Live Blockchain-Powered Auction Platform for Memorabilia with Consensys and Treum"
PwC, How Blockchain and Its Applications Can Help Grow the Sports Industry
Sports Business Daily, "Turner Sports Launches New Sports Game Using Blockchain System"
Star- Tribune, "Soccer Teams Turning to Virtual Fan Tokens to Raise Money"
The New York Times, "Chris Correa, Former Cardinals Executive, Sentenced to Four Years for Hacking Astros' Database"