How to Become an Actuary
How to Become an Actuary
How to Become an Actuary

Actuaries have a wide variety of responsibilities to help companies make informed decisions and minimize future risk. These professionals apply skills from various fields, such as statistics, math, and financial theory, and use large volumes of data to produce risk assessments. For those who are wondering how to become an actuary, attaining a degree is an important step; but that is just the beginning of an actuary's education.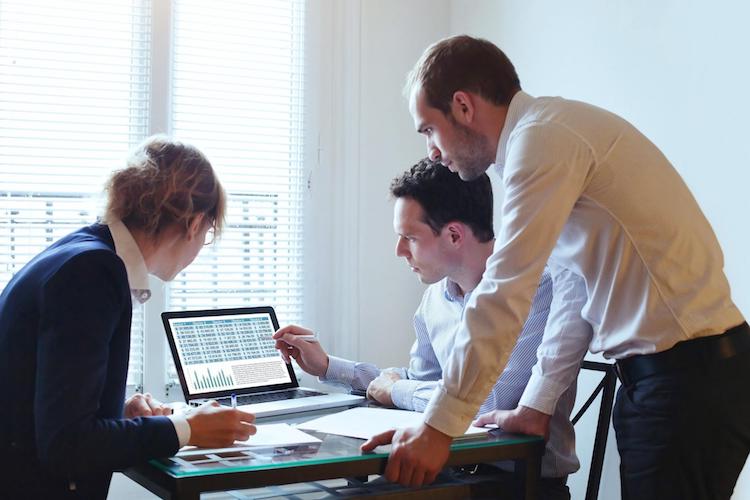 What Is an Actuary?
Actuaries are financial analysts who assess the costs of risks and uncertainty and help businesses develop strategies to mitigate those costs. Actuaries are common in the insurance industry, where they help calculate profitable premiums for individual policies. They might also work with other analysts and accountants to conduct market research and forecast probabilities of financial events.
What Does an Actuary Do?
Actuaries use their knowledge of statistics, their analytical abilities, and financial acumen to develop plans that help organizations minimize risk and maximize profit. They also build safeguards into future plans, enabling businesses to protect their assets and operations from unexpected risks. For example, an actuary can create a risk assessment for health insurance by taking into account the patient's age, previous medical history, and various other data points to design different insurance plans and establish costs.
Actuaries can also create plans for individuals or large groups of people. For example, they might be tasked with creating a pension plan for a company to maximize return on investment.
To assess future risk, actuaries combine data from different areas to provide statistically sound forecasts. They analyze and estimate the probability and costs of possible future events, such as illness, injury, disability, loss of property, and death. After assessing the probabilities of these scenarios, they create policies to reduce the cost of each risk.
Steps to Become an Actuary
There are several key steps to become an actuary, and the educational and professional requirements frequently overlap. Here is an overview of the typical path toward a career as an actuary.
Step One: Earn a Bachelor's Degree
The first step toward becoming an actuary is earning a bachelor's degree in a discipline that covers the field's core concepts, which can include mathematics, statistics, business, and accounting. An excellent program to consider is the online Bachelor of Science in Accounting degree from Maryville University. Common undergraduate degrees for aspiring actuaries include accounting, actuarial science, economics, finance, and other majors that emphasize a strong foundation of mathematics and predictability.
Step Two: Pass an Actuarial Exam
Another step in becoming an actuary involves obtaining the proper credentials. Aspiring actuaries must pass a set of exams put forth by two different actuarial professional bodies: the Society of Actuaries (SOA) and the Casualty Actuarial Society (CAS). These two bodies administer a series of six actuarial exams. It typically takes four to six years to pass these exams and reach associate status. It takes an additional three exams and two to three years to become a fellow, which is one of the more senior professional credentials available to actuaries.
It is possible to complete the first few actuarial exams while still enrolled in a bachelor's degree program. Simultaneously pursuing a degree and associate status can signal to potential employers that candidates possess an unusual passion for actuarial work. The entire process from completing an undergraduate education to earning associate status can take six to nine years. As the tests progress, they become more complex. Professionals recommend 100 hours of study time per hour of test time.
Step Three: Become Certified in a Specialized Field
The SOA is responsible for certifying actuaries in the fields of life insurance, retirement systems, health benefits systems, investments, and finance. The CAS certifies actuaries to work with casualty and property products, which includes homeowners, auto, medical malpractice, personal injury liability, and workers' compensation insurance.
Typically, college graduates begin as actuarial analysts. During this time, employers may help them progress through the actuarial exams by providing training and paying for their continuing exams. It is an industry standard practice for employers to reimburse employees for exam fees, and some even offer paid time off for studying.
Step Four: Earn a Graduate Degree
Although it can be beneficial, not all actuaries must hold an advanced degree. An online Master of Science in Accounting program, however, does offer various career advantages. It can help professionals achieve their goals by obtaining advanced knowledge from established experts, building a network of educational peers, and gaining exposure to a diverse range of accounting methods and practices.
Actuary Career Outlook and Salary
Actuaries are generally compensated quite well for their work. The U.S. Bureau of Labor Statistics (BLS) reported that actuaries earned a median annual salary of $102,880 in 2018. However, actuary salaries vary depending on factors such as geographic location, work experience, job description, and educational history.
Actuaries play an important role in helping organizations adapt to the changing informational landscape by tapping into new methods for collecting and analyzing data. This valuable skill set has fueled an increase in employer demand for these professionals in a range of industries. Hiring is on the rise: the total number of actuary jobs is on pace to increase 20% nationwide from 2018 to 2028, according to the BLS. This rate is significantly higher than the projected 5% average job growth across all U.S. occupations.
Accounting vs. Actuary
Accounts and actuaries are similar in that they both require education and experience in finance and business management. Professionals in both roles are responsible for understanding and shaping the finances of organizations.
Accounts and actuaries differ in that actuaries require more in-depth knowledge of mathematics, since they use data, statistics, forecasting, and modeling to analyze the financial outcomes of risk. Accountants, on the other hand, deal more generally with financial records and may further specialize in areas such as auditing and taxes. Where many actuaries work with insurance companies, accountants are more ubiquitously needed to handle finances for individuals, companies, and government organizations.
Actuary Skills
Actuarial work requires strong critical thinking skills and the ability to collect, visualize, and present data in a way that helps achieve business and organizational goals. Actuaries should develop their skills in the following areas as they advance in their education and careers.
Math: A majority of the skills needed to become an actuary stem from math. Statistical analysis and economics play a large role in the actuarial profession and inform the decision-making process.
Analytics: Actuaries are tasked with combining large groups of data sets and creating a coherent picture out of the information. This requires a highly analytical mind that is capable of drawing inferences that may not be inherently obvious to others.
Computer Science: A firm grasp of computer science is indispensable in the actuary field, given the sheer amount of data these professionals deal with every day. Most employers will only consider candidates who have experience with certain programming languages, specifically SQL. Actuaries are conducting more of their work with the help of technology, so the more knowledgeable candidates are in this area, the more likely they are to find employment.
Test-Taking Skills: Individuals must pass several tests to become an actuary with associate status. Therefore, it is imperative to have sharp test-taking abilities and study skills.
Pursuing a Career as an Actuary
Earning an online Master of Science in Accounting from Maryville University can help you take a decisive step toward a potential career as an actuary. The program is designed to equip students with skills and expertise that are highly valued in the job market. Visit our MS in Accounting website to discover how becoming an actuary could be the right choice for you.
Recommended Reading
4 Reasons to Get Your Master's in Accounting Online
How Technology Is Shaping the Future of Accounting
The Future of Finance and Tax for Accountants and Business Managers
Sources
CNN Money, "The Best Job You Never Thought Of"
Georgetown University, "The Economic Value of College Majors"
Investopedia, "Accounting vs. Actuary: What's the Difference?"
Be Brave
Bring us your ambition and we'll guide you along a personalized path to a quality education that's designed to change your life.