The Future of Finance and Tax for Accountants and Business Managers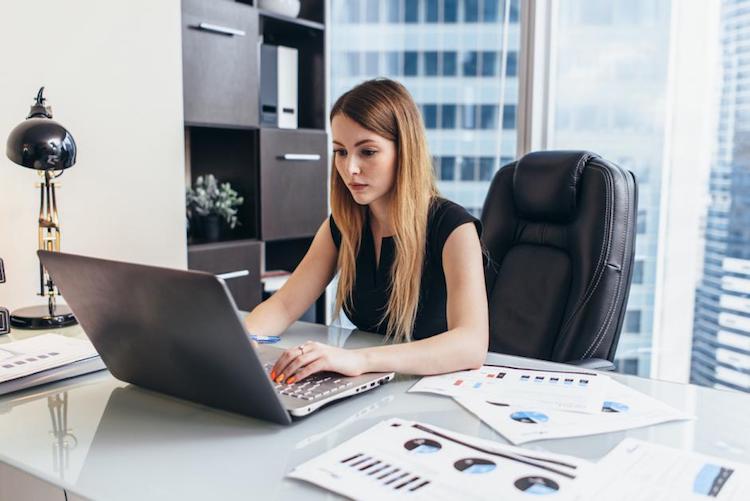 The financial landscape is changing. In 2018, The Wall Street Journal reported on a recent survey from Deloitte that highlighted a major trend impacting the finance industry workforce. According to the study, 63% of CFOs predict finance professionals will need skills in data analysis, prediction modeling, and decision support within the next three years. However, 11.5% of the surveyed CFOs do not feel their workforce currently has the skills needed for today's finance function, and they expect that percentage to continue to grow. This represents an incredible opportunity if you're interested in a career within the financial sector.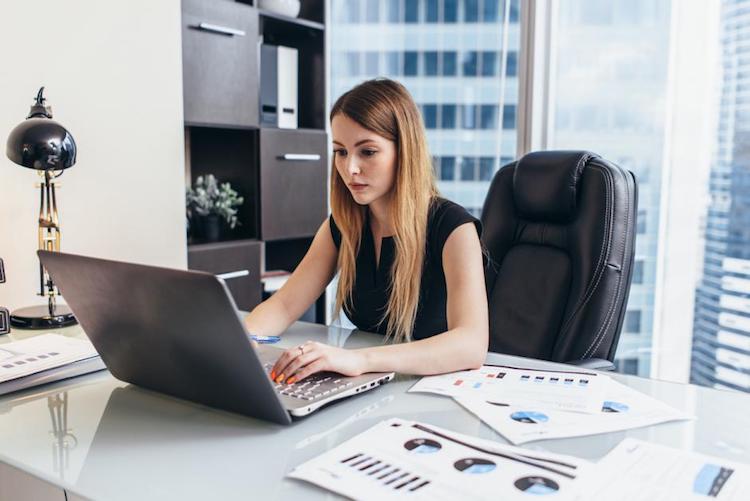 The future of finance calls for accountants and business managers who possess the analytical skills needed to provide data-driven decisions — as well as interpersonal skills. Future tax and finance professionals preparing to enter the field must develop practical accounting know-how, strategic business acumen, soft skills, and financial knowledge in order to succeed.
Trends Shaping the Financial Future
The majority of CFOs surveyed in Deloitte's research ranked analytical skills, digital technologies and automation, and core business expertise as the most important competencies an organization needs to operate effectively in the near financial future. Data is only as powerful as its application, so if you pursue a career within accounting or business management, you will need to integrate a strong technical skill set with interpersonal skills. These include leadership skills to guide data-driven decisions, communication skills to convey findings to stakeholders, creativity to problem-solve, and critical thinking to provide effective predictive models.
Complementing these soft skills are upcoming trends shaping the future of finance and the future of tax professionals, including artificial intelligence, data analytics, real-time tax reporting, and automation.
Artificial Intelligence Meets Data Analytics
Technology-driven changes to auditing, tax planning, and other finance functions will dramatically impact the entire operations of finance organizations. Of all CFOs surveyed by Deloitte, 66% predict emerging technologies such as artificial intelligence (AI) will enable productivity. They also note that these efficiencies will impact the role of financial professionals.
According to the Journal of Accountancy, by combining technologies such as AI, machine learning (a subset of AI that leverages smart algorithms for machines to teach themselves), big data, and blockchain (a secure, noncentralized system for recording data), professionals can enable real-time verification of business transactions and audits of full financial datasets. This would reduce — and perhaps even eliminate — the need for data sampling; it is easy to see how this is attractive to the industry, as it can lead to heightened accuracy at higher speeds.
As AI leverages data analytics to perform more compliance-related tasks, CPAs and other finance professionals will shift their focus to advisory services and strategic thinking. The Journal of Accountancy predicts that the next generation of accounting firms will need to recruit professionals with new skill sets, such as a solid background in technology, first-rate collaborative and problem-solving skills, and an understanding of how to apply data analysis and AI to finance.
Prepare for Real-Time Tax Reporting
AI and data analytics will transform not only auditing, but many other areas in accounting services as well, such as tax preparation and planning. The Journal of Accountancy predicts that future tax-reporting technology will allow tax authorities to receive a business's financial data in real time, reducing lag and improving accuracy. This real-time input of information is possible due to modern technologies like cloud computing, and with it comes implications for AI. With access to real-time data, artificial intelligence is able to more quickly identify trends, make predictions, and provide data for tax accountants and business managers. As a result, these professionals will need to shift from providing financial and business insights based on past transactions and historical data to providing additional context for these insights.
Although tax preparers will not necessarily need advanced skills in AI coding or software engineering, they will need to understand how AI works in tandem with financial data as well as be able to collaborate with the technologists who program the software. In addition, future tax professionals must know how to effectively communicate business information to the data scientists and data engineers who design the AI-powered financial systems to ensure they adequately meet all parties' needs. Tax preparers and planners must possess a deep knowledge of financial principles so they can collaborate with data scientists. In this role, they will set up automatic data processing, analyze data, and make real-time projections that enable strategic business decisions.
Automation Will Alter the Role of Future Finance and Tax Professionals
Changes to the finance sector due to technological advancements are already well underway. According to McKinsey & Company, current technology can fully automate 42% of finance activities and mostly automate an additional 19%. Financial institutions continue to identify which finance functions can be automated and which require human brainpower. The financial future will rely increasingly on technologists to automate general accounting functions, such as cash disbursement and revenue management, while accountants and other finance professionals will focus on business development, risk management, and external relations.
McKinsey & Company reports that automation will propel a new wave of efficiency and performance, according to tech-savvy CFOs. However, these increased efficiencies may lead to dramatic changes in the financial workforce. In order to thrive in this changing field, future financial professionals must have a willingness and ability to learn new technology and tools and to lead the digitization and automation process. Financial professionals can prepare for this shift by developing a strong technical skill set in data analysis and technologies along with the expert interpersonal skills — such as leadership, communication, and critical thinking — that have always served finance professionals well.
The Financial Future Requires a New Kind of Finance Professional
Digital technology is powerful and will undoubtedly continue to change the financial industry. However, it will not replace accounting professionals; indeed, this is a growing field. The U.S. Bureau of Labor Statistics predicts steady job growth for accountants and auditors of 10 percent between 2016 and 2026 — faster than the average job growth across all industries of 7 percent — with a median pay in 2018 of $70,500 per year. Bear in mind, compensation is dependent on job role, setting, education, experience, and location.
The nature of the role will shift, requiring accountants and financial professionals to take advantage of technological developments in order to automate general accounting operations, while focusing on business development through strategic insights fueled by real-time data and reporting.
Learn More About the Future of Finance
If you are interested in pursuing a career path within a technology-driven, ever-changing industry, Maryville University's online Master of Science in Accounting offers aspiring finance professionals the opportunity to learn and develop practical accounting skills, strategic business acumen, and financial knowledge. Maryville's online master's degree program prepares finance professionals to take lead roles in the financial future through its dynamic curriculum that covers strategic decision making, data analytics, accounting research and communication, and advanced business environment and concepts.
Sources:
Journal of Accountancy, "Accounting Firms: The Next Generation"
Maryville University, Careers in Accounting 
Maryville University, Online Business Degrees
McKinsey & Company, "Bots, Algorithms, and the Future of the Finance Function"
U.S. Bureau of Labor Statistics, Accountants and Auditors
Wall Street Journal, "Future of Finance Work, Workforces, and the Workplace: CFO Signals"