Facilities Manager Salary and Job Description
Facilities Manager Salary and Job Description
Facilities Manager Salary and Job Description
Because of the COVID-19 pandemic, the sports and fitness industry has undergone a rapid shift in how facilities operate. This is perhaps most apparent in the proliferation of online fitness classes, which have made activities like yoga classes, cycling classes, and other types of workouts accessible remotely.
In-person exercise and sports facilities have had to make widespread operational changes to ensure the safety of participants, from making sure that equipment is sanitized between uses to offering outdoor or isolated exercise opportunities. Sports arenas and clubs have had to adjust how teams practice and compete.
As the sports industry evolves and tackles new challenges, fitness professionals must adapt as well. It's now more important than ever that sports managers maintain a safe exercise environment for participants, while also furthering the operational success of their organization. A market-relevant degree, such as a bachelor's in sport business management, can help individuals gain the knowledge and skills needed for a successful fitness management career, such as a career as a facilities manager.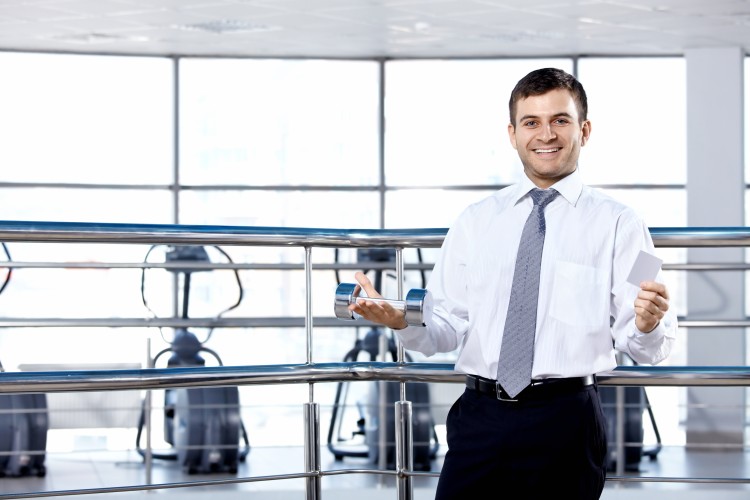 Facilities manager job description
A facilities manager is responsible for directing and coordinating the operations of a fitness or sports facility to ensure its smooth operation. Depending on the location and size of the facility, a facilities manager's duties may vary, but they're typically responsible for supervising the maintenance and upkeep of the building and its resources, including fitness equipment. Other duties may include record-keeping, budgeting, employee scheduling, delegating tasks to team members, and training new staff, as well as certain sales and promotional duties.
Facilities managers may operate as the head of a particular facility, or they may work in tandem with administrative and marketing managers, in addition to team managers in the case of stadium-type facilities. These professionals are charged with making decisions that keep the facility compliant with executive decisions made by ownership, along with safety regulations.
Usually, a facilities manager gains experience in other leadership and managerial positions in the fitness industry before rising to management, perhaps starting out in a customer service, cost analysis, or maintenance role before being promoted to assistant manager (sometimes called a day or evening shift manager), and ultimately advancing to facilities manager.
Facilities manager salary
According to the U.S. Bureau of Labor Statistics, the median annual salary for administrative services and facilities managers in 2020 was $98,890. The highest 10% of earners in this position earned more than $169,930, while the lowest 10% earned about $56,080. Most facilities managers are required to work full time, occasionally logging more than 40 hours per week. They are often on call to assist quickly with any major issues that arise at the facility.
In most cases, facilities managers need only a bachelor's degree to enter the field. For some sports facility managers, a credential from a certified body, such as the American Council of Exercise or the National Academy of Sports Medicine, may also be necessary.
Skills needed to become a facilities manager
As an aspiring facilities manager gathers knowledge of the fitness industry and operational management, they begin to develop the skills that will help them thrive. Some skills come naturally with education and experience, but others need to be intentionally cultivated.
Strong communication. A facilities manager should be articulate and able to clearly communicate with clients, employees, and management.
Effective problem-solving. A facilities manager may be required to perform customer service or employee relations functions to address facility concerns.
Discretion and responsibility. Facilities managers are charged with keeping facilities safe for all parties. They may also have access to sensitive personal and financial information.
Impressive organization. Between scheduling shifts and repairs, monitoring the facility, and being available to deal with problems as they arise, facilities managers must be organized and detail-oriented to thrive.
A facilities manager must also have a working knowledge of the sports industry, so they can be well informed when engaging with clients and able to understand the goals and priorities of a facility's users. In some cases, a facilities manager may be required to handle sales or staff the front desk when others are unavailable.
A sport business education to prepare you for your future
To thrive in any rapidly changing industry, professionals must be able to adapt and be flexible. If you're passionate about sports, exercise, and health, and eager to build a future in the sports and fitness industry, consider pursuing Maryville University's online Bachelor of Science in Sport Business Management degree. The program's concentrations in Results-Centered Sales and Sports Data Analytics offer students an opportunity to develop in-demand, marketable skills backed by research and sports management industry professionals.
Maryville's curriculum includes courses designed to set students on the path to success. They include Sport Business Management, Sport Finance, and Sport Marketing, all of which prepare students for the responsibilities listed in every facilities manager job description.
Take your place in the exciting, rapidly evolving field of sports and exercise by pursuing an education at Maryville University that's designed to help you excel.
Recommended Reading
A Future in Sports: Pursuing a Business Degree vs. a Sports Management Degree
The Future of Sports and Sport Business Management
Social Media in Sports: Does Tech Help or Hurt Sports Culture?
Sources
Bloomberg, "Fitness Industry May Never Return to Its Old Ways After Covid-19"
Houston Chronicle, "What Are the Duties of a Gym General Manager?"
Houston Chronicle, "What Skills Should a General Manager of a Fitness Center Have?"
F45, "5 Qualities to Look for in a Gym Manager"
Glofox, "How to Hire the Best Gym Manager for Your Fitness Business"
Monster, "Property Management: Jobs in Sports Facility Management"
U.S. Bureau of Labor Statistics, "Administrative Services and Facilities Managers"
Be Brave
Bring us your ambition and we'll guide you along a personalized path to a quality education that's designed to change your life.