Is a Psychology Degree Worth It?
Is a Psychology Degree Worth It?
Is a Psychology Degree Worth It?
Students earning psychology degrees develop practical, transferable skills in areas like communication, problem-solving, and teamwork while learning the basics of psychology, such as concepts in human behavior and relationships, all of which can be applied to numerous professions and career paths. Many individuals who earn an undergraduate degree in psychology go on to pursue an advanced degree in the subject, while others find the degree provides a valuable foundation as they embark on careers in marketing, business administration, law, healthcare, criminal justice, or sales.
The different types of psychology degrees available run from foundational bachelor's degrees such as Maryville University's Bachelor of Arts in Psychology online to specialized master's and doctoral-level degrees. Prospective students considering an undergraduate degree in psychology may want to start by learning the difference between a Bachelor of Arts (often weighted more heavily with social sciences and humanities courses) and a Bachelor of Science (focused more on research, science, and mathematics).
8 Types of Psychology Degrees
The eight types of psychology degrees range from foundational and broad to advanced and specialized. For individuals with a specific long-term career goal in mind, understanding the differences between the degrees and the advantages of each can enable them to streamline their education and ensure they earn the required certifications to practice in their desired field.
1. Associate Degree in Psychology
An associate degree in psychology explores the fundamental elements of psychology, such as behavior, critical thinking, and interpersonal skills. Often used as a precursor to a bachelor's degree, many associate degrees are offered at community colleges. They normally take two years to complete.
While it is not usually a sufficient level of education for most careers in psychology, an associate degree can act as a steppingstone to further education or as a supplement to other coursework toward a career in another field. For some, an associate degree can be a more affordable option than a bachelor's degree.
2. Bachelor of Arts (BA) in Psychology
A necessary requirement for most careers in psychology, a bachelor's degree is a step up from an associate degree. Normally requiring four years to complete for full-time students, a bachelor's is a type of psychology degree that provides students with broad foundational knowledge of human behavior.
More theoretical and less scientifically focused than a Bachelor of Science (BS), a Bachelor of Arts (BA) in Psychology features classes in both psychology and elective studies in liberal arts. Some programs, such as Maryville University's BA in Psychology online, include a social science research sequence to educate students on research study design and statistical analysis. This approach can be a great option for those interested in focusing on the social, human, cognitive, or developmental aspects of psychology and pursuing areas such as business, education, human resources, marketing, counseling, or social sciences. It can also lay the foundation for graduate studies in fields such as psychology, business administration, or strategic communication.
3. Bachelor of Science (BS) in Psychology
Equal in level of education to a BA, a BS in Psychology is the more scientific, mathematical, and research-based foundational degree. While both options teach students about the fundamentals of human behavior, a BS can be beneficial for prospective students looking to pursue a career in an applied or clinical field such as healthcare, psychiatry, counseling, or data and research.
While a BA teaches students how to think about the concepts of human behavior, a BS is more focused on how to quantify and interpret them. The analytical nature of a BS can be the more desirable prerequisite for some graduate-level psychology programs, making it essential that students are familiar with the different types of psychology degrees prior to enrolling.
4. Bachelor of Arts (BA) in Forensic Psychology
Marrying the concepts of psychology and criminal justice, a Bachelor of Arts (BA) in Forensic Psychology is a specialized type of psychology degree that combines the fundamental concepts of psychology taught in a general BA or BS program with focused electives in forensic sciences and criminal justice studies.
For students who are passionate about pursuing a career in criminal justice, a specialized degree can streamline the education process. Featuring classes on subjects such as psychology, abnormal behavior, and social sciences along with corrections and criminological theory, the forensic psychology degree is often a good fit for students who are interested in making a difference in their communities, particularly in terms of how the law is applied. This degree can signal dedication to the field to potential employers, and may help individuals when applying for competitive programs should they eventually pursue a master's or doctorate in forensic psychology.
5. Master of Arts (MA) in Psychology
A Master of Arts (MA) in Psychology represents the next academic step in the study of psychology beyond a bachelor's degree. Laying the groundwork to pursue a doctoral degree in psychology, an MA further explores the theoretical and applied psychological concepts behind human behavior.
For those unsure about pursuing a doctorate-level education, an MA can serve as the minimum qualification for some psychology careers such as those in social work, counseling, advocacy, or forensic sciences. These roles can allow graduates to gain valuable clinical experience or explore different areas of psychology, better preparing them for further education or a career transition.
6. Master of Science (MS) in Psychology
A Master of Science (MS) in Psychology often includes a practical, hands-on study component in a student's chosen concentration. At this level, what you can do with a degree in psychology broadens, as students can prepare to pursue a doctorate or clinical specialization.
While an MS opens the door to some occupations that are not available to those without a master's degree, many use an MS to gain a deeper understanding of their specialization and valuable clinical experience prior to applying for a doctoral program.
7. Doctor of Philosophy in Psychology (PhD)
A Doctor of Philosophy (PhD) in Psychology is the highest level of education in psychology, and admission to PhD programs can be very competitive. PhD programs focus heavily on research as well as advanced clinical studies. Their challenging nature means graduates are able to build highly specialized skills that allow them to pursue careers in advanced clinical practice, research, and academia.
In many states, careers in clinical psychology require both a doctorate and certifications or licensure, depending on a practitioner's specialty. To be able to practice, PhD graduates must complete the requirements dictated by their state.
As a terminal academic degree, a PhD is meant to endow the holder with the ability to compete for coveted senior-level roles, control the future of their own practice, and guide the next generation of psychologists.
8. Doctor of Psychology (PsyD)
Like a PhD, a Doctor of Psychology (PsyD) is among the highest levels of academic achievement in the field. A PsyD is a type of psychology degree best suited for those looking to dedicate their careers to the hands-on practice of psychology. Taking slightly less time to earn than a PhD in Psychology, a PsyD does not require students to allocate as much time to research and is intended to prepare students for a career in a clinical psychology setting.
For those who are primarily focused on patient care and are less interested in the research or academic side of psychology, a PsyD can set them up for success as a senior-level clinical practitioner.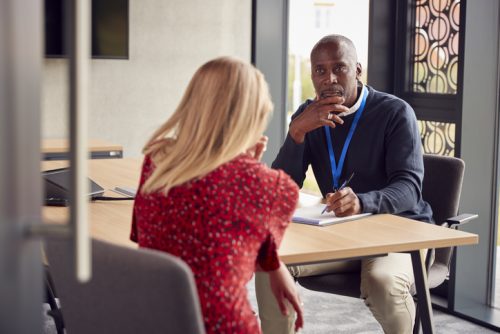 What Can You Do with a Psychology Degree?
At its heart, an education in psychology is an education in better understanding why human beings think and act the way they do. As such, psychology degree graduates can apply their knowledge and make a difference in any of a number of fields and roles.
What you can do with a psychology degree depends on your specific goals. Career subfields in the field of psychology range from rehabilitation to forensic psychology to counseling, all of which require different levels of education and certification. Alternatively, a degree in psychology can be a valuable foundation for careers in communication-centered fields such as healthcare or marketing, allowing graduates to apply their understanding of how people think to any number of situations and work environments.
What Are the Different Fields of Psychology?
The breadth of industries that incorporate dimensions of psychology is extensive, each requiring specialized knowledge and training. For many individuals interested in psychology, one of the most exciting aspects of the field is that they have the opportunity to pursue a particular area of psychology, allowing them to build a career that they are genuinely passionate about.
Following are psychology's 15 main subfields, according to the American Psychological Association:
Brain science and cognitive psychology: Focused on the study of the brain, individuals in the field of brain science and cognitive psychology explore the science behind how we think, learn, and behave.
Climate and environmental psychology: Invested in improving our relationships with each other and the planet, climate and environmental psychologists explore our impact on the world around us.
Clinical psychology: Specializing in the science of human behavior, clinical psychologists study complex human problems and behaviors and how best to manage them.
Counseling psychology: Humans are shaped by our environment, relationships, and interactions with other people. Counseling psychologists aim to understand and facilitate our personal and interpersonal relationships.
Developmental psychology: Focused on how humans grow, adapt, develop, and learn, developmental psychologists research how we change across the course of our lives.
Experimental psychology: Utilizing scientific research, experimental psychologists examine human and animal behavior.
Forensic and public service psychology: Working in the field of criminal justice and public service, forensic scientists examine evidence, conduct assessments, and provide counseling or legal testimony to support our judicial system.
Health psychology: Focused on improving health and wellness, health psychologists strive to provide individuals with the tools they need to create a balanced lifestyle.
Human factors and engineering psychology: Specializing in both human behavior and human habits, human factors and engineering psychologists work to improve devices and programs we use every day.
Industrial and organizational psychology: Based in the workplace, industrial and organizational psychologists endeavor to improve office efficiency, productivity, human resources functions, and communication.
Psychology of teaching and learning: Understanding not only that people learn differently but how they learn differently is a key element to providing an effective education. Psychologists in the area of education work to better comprehend learning habits to promote educational success.
Quantitative psychology: Focused on statistics and mathematics, quantitative psychologists model and measure human behavior.
Rehabilitation psychology: Many people across the country cope with injuries or chronic illnesses. Rehabilitation psychologists aim to support patients as they recover from both the physical and psychological tolls of health-related struggles.
Social psychology: The ways in which we interact with the world around us are often highly influenced by the ways in which we perceive ourselves in relation to others. Social psychologists aim to better understand these behaviors.
Sport and performance psychology: Focused on improving human performance in sport, sport and performance psychologists examine the different behaviors that contribute to or impede athletic success.
There are few limitations to what you can do with a degree in psychology. Psychology degree graduates can choose to pursue any of a variety of challenging and rewarding careers, providing resources and advice that can have a long-lasting impact in the lives of others.
Discover Where a Psychology Degree Can Take You
Understanding why people think and act the way they do is a valuable skill for professionals across industries and fields. While many associate a degree in psychology with counseling or evaluating mental health problems, the different types of psychology degrees offer possibilities far beyond that. From management and administrative roles to careers in healthcare, education, advertising, science and research, or criminal justice and forensics, a multitude of options are available to skilled graduates with a degree in psychology.
Whether you're looking for a versatile foundational education or simply fascinated by how the human mind works, earning a degree such as the Bachelor of Arts in Psychology online from Maryville University can lead you to a broad spectrum of opportunities. Fully online and with coursework that explores topics in psychology, critical thinking, human cognition, and social sciences, Maryville's program was designed to provide you with the practical skills you'll need to build a career in psychology. Discover where a degree in psychology can take you.
Recommended Readings
Going Back to School for Psychology
The Psychological Factors of Entrepreneurship
Inside the Consumer's Mind: 10 Marketing Psychology Principles for Growing a Business
Sources:
American Psychological Association, Psychology Subfields
Indeed, "14 Reasons to Earn a Psychology Degree (and Why It's Important)"
U.S. Bureau of Labor Statistics, Psychologists
Verywell Mind, "5 Types of Psychology Degrees"
Verywell Mind, "10 Great Reasons to Earn a Psychology Degree"
Verywell Mind, "Differences Between a B.A. and a B.S. in Psychology"
Be Brave
Bring us your ambition and we'll guide you along a personalized path to a quality education that's designed to change your life.