Going Back to School for Psychology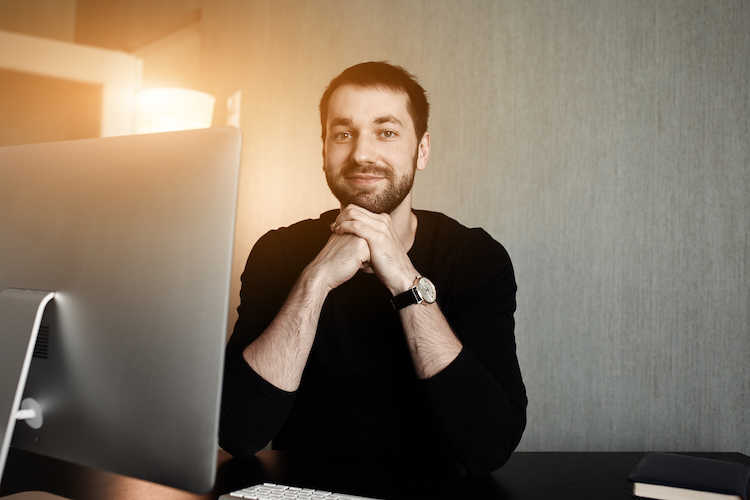 You're inherently curious. You're fascinated by human behavior and why we do the things we do. You're attuned to the emotions, thoughts, and actions of others. You want to help people. And you want your education to help you do that.
That's why you're here — exploring the idea of going back to school for psychology. Whether you're a fresh high school graduate, someone looking to change career paths, or an experienced psychology professional seeking deeper knowledge in your field, going to school for psychology is a great choice. Not only will it be personally rewarding, but you'll have plenty of opportunities to help others with your newfound skills and education.
Discover the following sections of this guide:
Taking the First Step: Back to College for a Psychology Degree
A bachelor of arts in psychology online or an advanced degree in this field can open the doors to a wide array of career opportunities that match your interests. You can choose to pursue a specific degree in an area such as forensic psychology or choose to specialize later on in a field such as clinical psychology or sports psychology.
Why Choose to Study Psychology?
As a psychology student, you're preparing to enter a field with strong demand. According to the U.S. Bureau of Labor Statistics (BLS), the employment of psychologists is projected to grow 3% between 2019 and 2029, which translates to an estimated 5,700 jobs. Psychologists in 2020 earned a median annual wage of $82,180, which means your future earning potential is looking strong, too. However, it's important to note that a degree in psychology is applicable across many different industries, opening doors far beyond the traditional psychologist career path.
Beyond the employment outlook and financial opportunities, there are a number of other great reasons for going to school for psychology. If you identify with any of the below statements, a psychology degree may be the right program for you.
You love a challenge. By applying your degree in psychology, you will be working with people to solve complex problems, manage emotional issues, and help provide solutions and support. If you choose the academic route and pursue higher education as a researcher in this field, you'll constantly be challenged as well.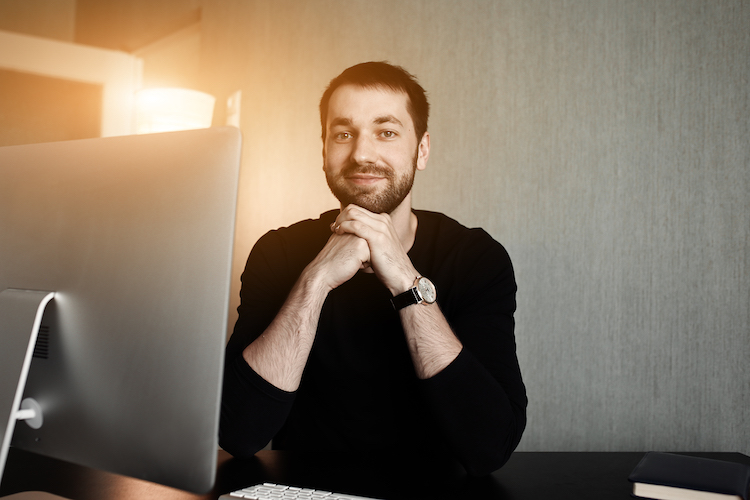 You want to help people. Whether you wish to become a forensic psychologist working in criminal justice, want to use your advanced education to conduct research in the field, or apply your degree to your work in a different industry such as human resources or marketing — you will be helping and supporting your clients, colleagues, and the general public.
You're interested in how the brain works and why we do what we do. When you earn a degree in psychology, you're learning about human behavior. This knowledge can be applied in an infinite array of settings and jobs.
Skills Required for a Career in Psychology
Earning a bachelor's in psychology can lay the foundation for a number of exciting career paths in human resources, marketing, criminal justice, and other areas. No matter what industry or sector you work in, you will develop certain essential skills during your psychology schooling path:
Empathy
Critical thinking
Attention to detail
Creativity
Analytical skills
Types of Psychology Degrees
If you're thinking about going to school for psychology, make sure you are considering the degree that best suits your needs.
Bachelor of Arts in Psychology. This undergraduate degree will introduce you to the world of psychology and human behavior. You will explore the broad field of social science, as well as a range of psychology topics, such as abnormal psychology, critical thinking, and human development. You may also encounter courses that cover more specialized areas, such as multicultural psychology. Speak with an enrollment advisor today to learn more about this program.
Graduate Programs. For individuals who are looking to pursue an advanced career in psychology, many universities offer master's and doctoral programs in counseling, clinical psychology, and other specializations.
Psychologist Schooling Path
If you are looking to become a psychologist who works in counseling, research, or organizational psychology, you'll need to pursue graduate-level education. An online bachelor's in psychology is a great starting point for your future career in this field.
The psychologist schooling path at Maryville University for an online bachelor's in psychology consists of 128 credit hours that break down as follows:
General education courses (39 credits)
Psychology major core courses (24 credits)
Social science research sequence (15 credits)
General electives (50 credits)
During your core psychology courses, you will study the biological, social, and clinical aspects of human behavior, as well as the broad theoretical issues of modern psychology. Classes will include General Psychology, Critical Thinking in Social Science, Human Development through the Lifespan, and Human Cognition, just to name a few.
Your bachelor's in psychology schooling path will continue to develop your skills during the social science research sequence. The courses include Research Design and Understanding Statistical Inference, as well as a capstone senior research project. After completing these courses, you should have a comprehensive understanding of psychology and know how to properly conduct research and present your findings.
For those looking to further develop their education and increase their earnings potential, a master's in psychology would be the next step after obtaining your bachelor's degree. A master's degree can open up psychologist careers in schools and industrial organizations, but most clinical psychologists go on to earn a doctorate. Clinical psychologists must also gain state licensure, which may require internship or supervised clinical experience.
How Long Is an Online Psychology Degree?
At Maryville University, we know there isn't a one-size-fits-all approach to education. Different people are going to work at different paces. If you're wondering how long a psychology degree is going to take to obtain, there are a couple of different answers to that question.
First, you should know there are no SAT or ACT entrance exams or application fees required at Maryville University to enroll in the psychology program. Coursework is completed 100% online, allowing you to work at your own pace.
If you have eligible transfer credits, you can earn your bachelor's in psychology in less than two years if attending school full time. If your schedule doesn't allow for that, you can complete your bachelor's in psychology in under 3.5 years with eligible transfer credits. How long a psychology degree takes depends largely on how much time you can invest and what other life priorities you may have.
For individuals pursuing a master's degree, a program can take as little as two years or as many as four years to complete, depending on your schedule and how aggressively you approach the coursework. A doctorate in psychology can take four to seven years to complete, depending on whether you've earned a master's and other factors.
Careers to Consider When Going Back to College for Psychology
By choosing to go back to school for psychology, you're choosing to open the door to an exciting future. Here are some of the careers you may choose to pursue with your bachelor's in psychology:
Human Resources Specialist. You're the people person — the one responsible for recruiting, interviewing, and hiring workers for companies and organizations. You may work as a recruiter for an external agency or within a company's own HR department. Demand for human resources specialists is growing, with a projected 7% increase in jobs between 2019 and 2029, according to the BLS. The median 2020 salary was $63,490.
Market Research Analyst. Looking to combine your research skills with your interest in psychology? As a market research analyst, you'll study why people want the products they want, when they're likely to buy them, and how much they'll want to spend. Jobs in this industry are projected to grow 18% between 2019 and 2029, according to the BLS. The median salary in 2020 was $65,810.
Marketing Manager. As an advertising, promotions, or marketing manager, you'll work with a team to generate interest in the products or services provided by your company. You may work independently, for an agency, or in-house at a corporate office. Demand for marketing managers is projected to grow 6% between 2019 and 2029, according to the BLS. The median 2020 salary was $141,490.
If you're considering going back to school for an advanced degree in psychology or a related field, such as social work, you may be looking to work in one of these professions:
Counseling psychologist. Apply your knowledge of psychology in a counseling setting, helping individuals and families face and solve complex emotional problems, improve interpersonal communication, and develop healthy coping strategies.
Clinical psychologist. You'll focus your work in a clinical setting, working with people who have mental, behavioral, and emotional disorders. You'll study the causes, prevention strategies, and treatments of psychological illnesses and dysfunction, and work to help people contending with these challenges.
As you probably have already gathered by its growing career opportunities and earnings potential, the future of psychology is quite bright. Although several aspects of psychology are firmly established, the field remains exciting because it is constantly evolving with new discoveries and new ways of practicing. For instance, the practice of virtual counseling is booming in the internet age, escalated by the need for social distancing during the COVID-19 pandemic. Even as little as 10 years ago, counseling via video conference was merely an idea, but it's very quickly becoming an accepted practice.
When going to school for psychology, you will not only study the past and present, but the future of psychology as well. That means a focus on new ideas, bringing innovation to the field, and using modern tools and technology.
Scholarships and Grants for Students Going Back to College for Psychology
Going back to school for psychology can sometimes be a financial challenge. Fortunately, psychology students at all levels of their education can apply for scholarships and grants. Below are some of the scholarship options that may be available to you if you're thinking about going back to school for psychology.
Elizabeth Munsterberg Koppitz Psychology Graduate Student Fellowship. This $25,000 scholarship is available to graduate students who are studying child psychology
APAGS Psychological Science Research Grant (PSRG). This grant provides $1,000 to support the direct costs of psychology research for a psychological research science project.
APF Graduate Student Scholarships. This list of graduate-level scholarships contains the 21 annual scholarships given to graduate-level psychology students that range from $2,000 to $5,000.
Fontana Transport Inc. Scholars Program. This $5,000 scholarship is available to high school graduates with a minimum 3.5 GPA who will be attending a four-year college. Psychology majors are welcome to apply.
Follow Your Curiosity by Going to School for Psychology
It's time to take your curiosity about human behavior and the human mind to the next level. Going to school for psychology is a challenging, exciting, and rewarding way to kick-start or advance your career — no matter what level of education you plan to pursue.
If you are ready to learn more about how you can start the process of going back to school for a bachelor's, master's, or doctoral degree, then take that critical first step. Research your options and contact an enrollment advisor today. We'll discuss your psychologist schooling path step-by-step so it's easy to understand and works with your schedule.
One brave decision is all that stands between you and the future you want.
Recommended Reading
Adult Students in Higher Education Statistics
Back to College Checklist and Preparation Tips
Frequently Asked Questions by Adults Continuing Their Education
Sources
American Psychological Association, "Online Therapy Is Here to Stay"
Society of Counseling Psychology, Counseling Psychology vs Clinical Psychology
U.S. Bureau of Labor Statistics, Advertising, Promotions, and Marketing Managers
U.S. Bureau of Labor Statistics, Human Resources Specialists
U.S. Bureau of Labor Statistics, Market Research Analysts
U.S. Bureau of Labor Statistics, Psychologists
Verywell Mind, "How Long Does It Take to Become a Psychologist?"
Verywell Mind, "What You Should Know About Earning a Master's Degree in Psychology"