Back to College Checklist and Preparation Tips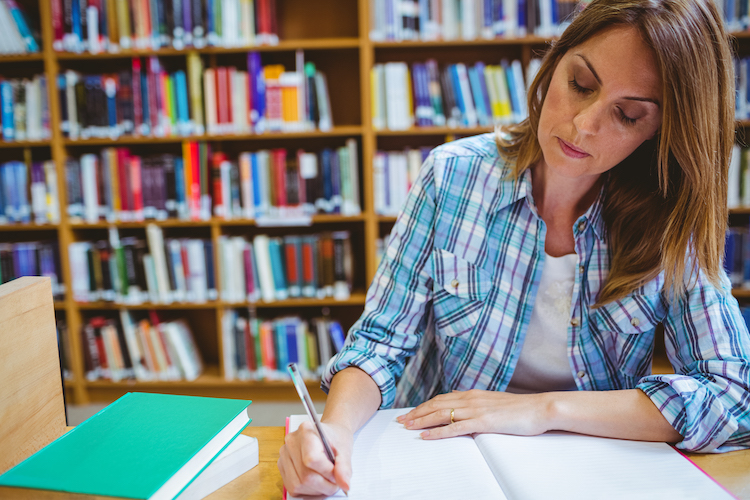 With all of the applications, deadlines, and emails you're trying to keep track of, it may seem like you're not getting any closer to creating that list of college supplies and tools. Fortunately, we've come up with a back to college checklist to help you get started crossing off items.
Back to College Checklist: Supplies and Essentials
Unlike elementary or high school, you'll need considerably more than pen and paper. To help you plan for going back to college, we've created a list of college supplies and tools, as well as a few additional suggestions to consider. This list of essentials is aimed to help you succeed both in your research and planning as you seek out your options, as well as provide you with the tools for success once you are enrolled and in the classroom.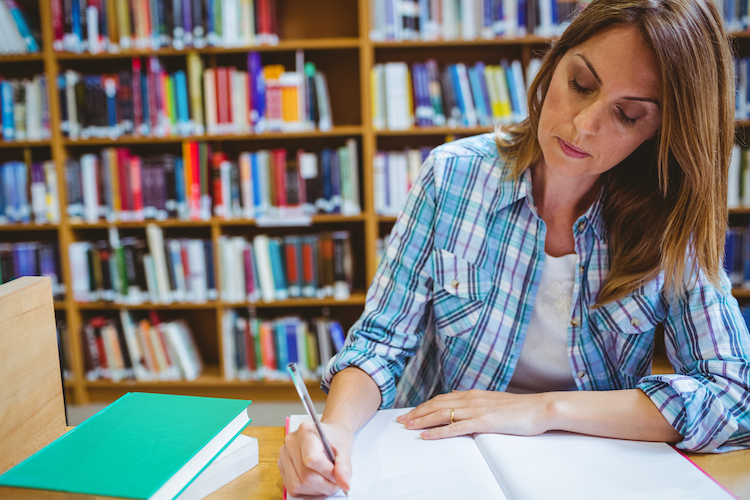 Cloud Storage/Backup

Dropbox

Basic account offers 2 GB of space for free
Available on apps and desktop

Google Drive

Basic account offers 15 GB of free storage across Google Drive, Gmail, and Google Photos
Available on desktop, Android, iPhone, and iPad

Books

Sell, rent, or buy textbooks
Consider ebooks

Lighten the load of the weight you have to carry to school
Take advantage of extra multimedia features
Highlight and make notes easily
Take advantage of cost and time savings

Amazon Prime Student

Enjoy access to:

Free two-day shipping
Exclusive deals and savings
Unlimited streaming of prime movies and TV shows
Unlimited photo storage

Priced with a 50% discount off Amazon Prime after six-month trial

Calculators

To figure out which graphic calculator you'll need, check out this chart by Texas Instruments
Consider the following budgeting calculators:

Bankrate.com

With the Student Budget Calculator, you can track income and expenses as a full-time student

Finaid.org

Track annual expenses and annual income with the Student Budget Calculator

Music Streaming Subscriptions

Listening to calming music can help reduce pre-exam anxiety and stress as well as drown out background noise; note that many services offer "free" subscriptions as well, supported by advertisements

Spotify

With a student discount, only $4.99/month

Apple Music

With a student discount, only $4.99/month

Pandora

Subscription options: free, $4.99/month, and $9.99/month

Time-saving Apps
Preparing for School Checklist
Getting supplies is only one part of the preparation checklist. You're also ready to tackle a tougher to-do list:
1. Set Education and Career Goals
If you're pursuing a bachelor's degree but choose to start at the community college level, begin researching four-year institutions to get an idea of the transfer requirements. Requirements can include the classes you'll need to take to qualify for transfer, the minimum GPA, and possible references or letters of recommendation.
If you'd like to start at a four-year institution, think about where you'd like to go after graduation. Research the education and training requirements for the type(s) of job to which you'd like to apply. Keep this in mind when searching for a degree program.
If you only want to take a few classes to brush up on your technology skills, for example, look through the course catalog and the class descriptions to make sure you'll be learning the skills and concepts required in the workplace.
2. Choose a Career and Degree Program
If flexibility is important to you, then an online program could be the ideal route. An online program can deliver a quality education in a truly flexible format. Before applying to an online program, make sure to check the institution's accreditation, graduation rates, and job placements of recent graduates.
If you like the classroom environment but can only take night or weekend classes, contact a school counselor to find out how long it will take for you to complete a program. Check out the school's social media profiles to get a sense of the campus culture. Find out about campus organizations, and ask about the alumni network and the school's industry connections. Try to get a comprehensive understanding of all the resources the school offers to see how they can help you achieve your education and career goals.
Research the program's internship requirements and expected learning outcomes. Check the school's website to see what businesses and organizations past students have interned for and what their experiences were like.
3. Complete the FAFSA
Completing the Free Application for Federal Student Aid is necessary to be considered for federal grants, loans, and work study funds. Every year, over 13 million students receive more than $120 billion in financial aid to pay for college or professional programs. Visit websites to find out the deadlines for the different programs and make sure to complete the FAFSA every year you are in school.
4. Apply to Colleges of Your Choice
Watch videos, read brochures, and speak to an admissions representative before applying. If possible, visit the school before starting the application process to get a feel for the campus and faculty. Don't be afraid to ask for guidance and direction throughout the application process.
5. Budget for Tuition and Other College Expenses
You can use a budgeting calculator to help you see what expenses and sources of income you'll need to track. As an adult college student, you'll have to account for a lower monthly income if you decide to take time off work for classes. Visit finaid.org to use the following calculators:
Student Budget Calculator – With this calculator, you can enter your annual expenses and income to help you recognize when you are spending beyond your means.
Expected Family Contribution and Financial Aid Calculator – Whether you live with parents or with a spouse and children, this calculator will help you understand how much financial support you'll be receiving from family and how much you'll need to borrow or secure through grants or scholarships.
Loan Calculator – If scholarships, grants, and savings won't cover the full cost of your tuition and college expenses, this calculator will help you decide how much you'll need to borrow.
College Cost Projector – One of the simpler calculators, the only data you will need to enter is the college type, current one-year costs, and years until enrollment to understand how much college will cost once you are ready to enroll.
6. Apply for Scholarships and Grants
Prospective adult college students should take advantage of the variety of scholarship and grants offered by various nonprofit organizations, government departments, and businesses. Fastweb is a scholarship matching service that narrows your search based on your strengths, skills, and interests. The College Board offers scholarships and other financial aid and internships from more than 2,200 programs, totaling nearly $6 billion, according to their website. Collegescholarships.com lets you search by major, state, and categories of scholarship, such as sports, military, minority, disability, religion, and gender.
7. Take Required Assessment Exams
Last but not least on the back to college checklist are assessment exams. Since you've been out of school for a while, you may need to take assessment exams for subjects like English and math. These assessments are designed to put you in the class that fits your knowledge level. The scores you receive on these exams will not be reflected in your GPA and will not disqualify you from a degree program.
6 Tips for Going Back to School
Now that you know what supplies you'll need and the steps to take to apply, it's time to look at a few tips to prepare yourself mentally to start—and excel— in your studies.
1. Learn to study with distractions
Kids, work responsibilities, and class projects are all important, but when you're studying, you need to focus on the assignment. Designate a study area where you won't be distracted. If that's not a possibility, consider using headphones and music to block out noise and distractions.
2. Establish a daily routine
Deadlines and tight schedules are stressful. However, if you have a routine, you'll feel less stressed because you'll have your study time blocked out and won't worry about running errands or cooking.
3. Build connections and friends
Everyone needs a support system—adult college students are no exception. Friends who are also going back to school as well as peers can relate to your daily struggles and you can encourage each other during crunch times.
4. Limit aimless scrolling on social media
This advice should apply to every individual, but especially to adult college students. Think about how often you click on that social media icon and realize that you could be spending that time studying or reading course material. The minutes can really add up to hours over the course of a few weeks.
5. Take advantage of every free moment
If you're waiting in line at the grocery store, at the doctor's office, or to pick up your child from soccer practice, keep your textbook and notes nearby. Digital access to curriculum makes this even easier these days. Come time for exams, you'll be grateful for every moment of waiting spent studying.
6. Download applications that increase your productivity
Modern technology really has made significant strides in helping us manage our time and remain productive. Today, adult college students have a wide range apps to choose from:
Remember the Milk – Sync your to-do lists across all of your devices and get your errands done on time.
myHomework – This student planner app helps you track your assignments, classes, and due dates across multiple devices.
Offtime – Block calls and texts, games, apps, social networks, and browsers while you're studying and increase your productivity
As you read over these tips for going back to school, keep in mind that the more effort you make to prepare ahead of time—before you actually start your first day—the more confident you may feel as an adult college student.
Tips for Going Back to School: Move on to That Next Step
You've read our tips for going back to school, you've got the list of supplies, and now you're ready to start putting all the pieces in place. Learn more about how you can start the process of going back to school for a bachelor's, master's, or doctorate degree. Now is the time to turn your ambition into action.
Here are some other resources to consider when taking the next step toward going back to school:
Going Back to School at 30
FAQs for Adult Students
Going Back to School for Working Adults
Maryville Online