Frequently Asked Questions by Adults Continuing Their Education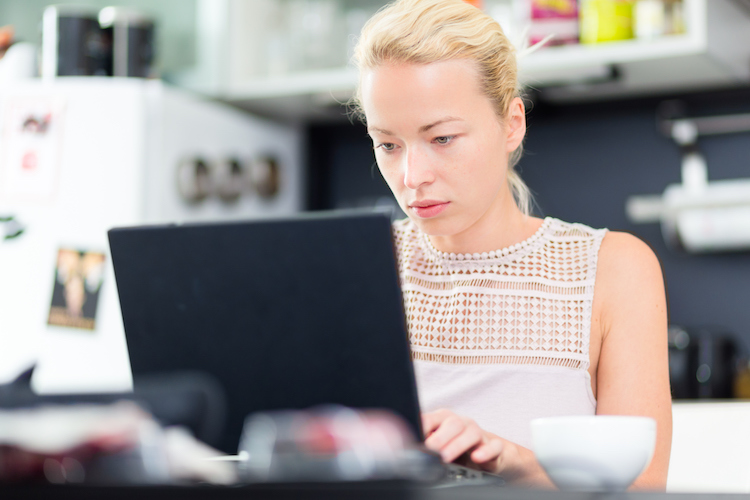 You've been thinking about going back to school for a while now, but you know that compared to high school, college is a whole new ball game. Expectations are higher, the investment is greater—and the rewards are immeasurable. So you're looking for tips and advice about how to get started.
Adults continuing their education—regardless of age—will have many questions: "Why should I consider going back to school? What should I go back to college for? How do I choose a school? Which major should I choose? And what should I expect from a college education?"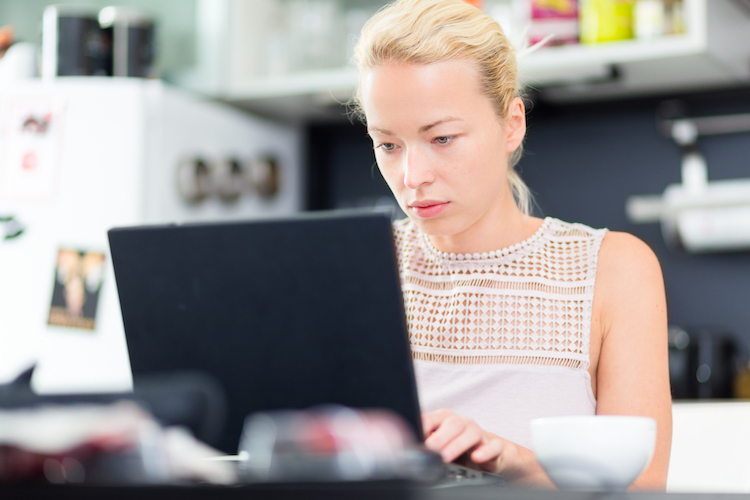 Adults Continuing Education FAQ: What You Need to Know
Though the answers to these questions are subjective, with the help of useful links and resources, you'll be better informed and prepared to make your own decisions about pursuing a college education.
What Do You Want to Accomplish?
Before you even start thinking about where to go to college or what degree to pursue, you should first ask yourself some challenging—but important—questions.
"What do I want to get out of my education?"
You want to gain knowledge and skills that will be applicable in the workplace. You want to sharpen soft skills in collaboration, communication, problem solving, time management, and leadership. Or you're after the satisfaction of challenging your mind and personal determination. You want an education that will be a worthwhile investment in your future. According to a Pew Research survey, 86% of college graduates said college was a good investment for them personally. By considering college, you're choosing to pursue your dream of achieving a higher education.
"What are my reasons for going back to school?"
Besides increasing your knowledge base and gaining relevant skills, you want to build on a previous degree. You're eyeing a higher paying position at a reputable company in your industry and you want to gain a competitive edge when applying for jobs. According to Pew Research, among adults ages 25-64 40% have a high school diploma or less, 31% have some college, 19% have a bachelor's degree, and only 11% have an advanced degree.
By going back to school, you may qualify for and potentially increase your chances of receiving a promotion. You may also increase potential salary earnings. In 2015, college graduates earned, on average, 56% more than high school grads. Some adults continuing their education are considering pursuing a career in a different field. Or, with years of work experience behind them, they'd like to become qualified to teach at a higher education institution.
Where to Start Your College Search
Though you know the benefits of going back to school, you're not sure where to start. For adults continuing their education, we have the resources for you to learn more.
Am I too old for college?
"NO!" Here are three reasons why:
Students of all ages attend college. Nearly 40 percent of undergraduate students are older than 25, according to MarketWatch. Furthermore, 26 percent are raising children. Age should not be a factor for learning because, essentially, we never stop learning.
Learn more about going back to school at 40 and going back to school at 50.
Nobody should ever stop learning. Executive, entrepreneur, or leader—regardless of status, career success, or experience, learning is central to the human existence. A college education not only teaches knowledge and skills, but it also teaches how to learn. A college education is the starting point for lifelong learning, with benefits beyond a potentially higher salary or lucrative career prospects.
Learn more about why you should never stop learning.
Learning has physical and mental health benefits that can be enjoyed by individuals of all ages. According to the National Bureau of Economic Research,, the health returns from education can outweigh even the financial returns. "Health returns from education can increase the total returns from education by at least 15 percent, and perhaps by as much as 55 percent."
Learn more about the physical and mental health benefits of pursuing a higher education.
Should I go back to college?
The answer is a resounding "YES" for numerous reasons. If you want to move up the corporate ladder, if you're looking for a more stable career, or if you want to brush up on your technology skills, going back to college may be a step in the right direction. Not only that, you'll be inspiring your family and demonstrating the value of education. If you have a few decades of work experience, with a college education you'll be better prepared to reinvent your career and go in a new, exciting direction.
Is going back to school worth it?
Investing in a degree from a public school could yield $670,000 over a 20-year period. One study showed that a a college graduate will earn a median $1 million more during the course of their lifetime compared to a high school graduate, or even $2.3 million more with a law, business, or other professional degree. Other estimates have shown the financial return of an associate's or bachelor's degree to be 15 percent. For adults continuing their education, the financial returns from a higher education are clear.
Additional questions to answer:
I want to go back to school, but where do I start?
Start by researching potential careers. Visit the Bureau of Labor Statistics Occupational Outlook Handbook to learn about popular careers, estimated job growth, and the education necessary to qualify for an entry-level position. If you don't know which industry or position to pursue, try taking a few personality and career quizzes. Check out the Career Quiz by the Princeton Review, the Career Personality & Aptitude Test by Psychology Today, or the Career Test by Sokanu. You can even reach out to industry professionals to get a firsthand perspective.
Next, decide on a major or degree program. Some positions require a specialized certificate, others a bachelor's degree, or in the case of certain healthcare specialists, like psychologists, a professional degree. Once you know which program you need, it's time to research schools. Make a list of your dream schools, your "reach" schools, and those that are within reach—based on how rigorous their admissions requirements are, tuition, and location (if they don't offer an online program).
Contact a school counselor or enrollment advisor to get accurate and up-to-date information. Friends and coworkers—though they wish you well—are not the most accurate and reliable sources of information. A conversation with a counselor or enrollment advisor can give you a thorough understanding of a school's requirements, where you stand in meeting those requirements, and what you can expect in the degree or certificate program.
Last but not least, learn about your financial aid options. Once you've settled on the list of schools you'll be applying to, be sure to complete the Free Application for Federal Student Aid (FAFSA). Check with your state's Department of Education to learn about any state-level aid for which you may be eligible. Contact your school's financial aid office to learn about any grants and scholarships that are offered by the school and find out the deadlines.
When should I start applying for college?
To find out your schools' deadlines, check with Admissions and start working on the essay and application process a few months in advance.
What should I look for in a college?
Performance metrics are key indicators of a school's return on investment (ROI) and ability to deliver a quality higher education. According to a 2017 report by the Obama Administration, the College Scorecard:
the fraction of students completing a degree
the fraction of borrowers who successfully repaid their loan three years after entering
repayment, and the median earnings of students who received federal aid who attended an institution 10 years after they began their studies.
Visit fafsa.ed.gov to find out how the college ranks on the College Scorecard.
Also, find out the school's transfer rates (if you're applying to a community college). Ask the enrollment advisor or school counselors what they do to help their students through the transfer process and ensure the transfer is successful. Find out about the resources they provide.
Affordability is also very important. Use a budgeting calculator to decide your range for tuition and college expenses and contact the Financial Aid Office to find out more about the school's scholarship and financial aid options.
Check their accreditation. A higher education institution's accreditation can be from a regional, national, or specialized accrediting agency.
For a full list of accrediting agencies, visit the U.S. Department of Education Agency List.
With every investment and decision you make, accountability is not optional. To determine how accountable your school is, ask if the institution has accountability policies in place or a "pay-for-performance" system. Performance-based funding (PBF) is an incentive for colleges to achieve student outcomes according to public goals.
Consider how much flexibility you'll need in order to succeed in your classes. Do they offer night classes? Online classes? Do they require on-campus visits to take exams?
A final indicator of the school's performance is their alumni network. Read alumni success stories and find out job placement rates. Learn more about where alumni landed jobs after graduation to help set your own personal career expectations.
Top Degrees and Careers List for Adults Returning to School
To be successful in school, you should have a plan—for your education and post-graduation. Understand how your education will help you compete in the job market and be aware of how changes in the job market can change your goals as you pursue a higher education.
Top Bachelor's Degrees
Bachelor's in Cyber Security | You'll study how businesses benefit from the efforts of cyber security specialists and develop the skills you'll need to tackle cyber security threats and challenges.
Bachelor's in Management Information Systems | Once you complete a degree, you should have learned the skills to design, develop, and manage business applications across mobile, cloud, web, and desktop platforms.
Bachelor's in Nursing | Even if you're already a registered nurse, a bachelor's degree can help you qualify for better-paying positions, such as nursing manager.
Top Master's Degrees
Master's in Health Administration | You'll take classes on human resources, health care delivery, finance, ethics, and health policy.
Master's in Nursing| You can choose to specialize in family nurse practice, adult-gerontology acute care, pediatrics, or mental health.
Master's in Business Data Analytics | You'll take classes covering data analytics, warehousing, mining, and visualization and prepare to sit for Microsoft SQL and AZURE certification exams.
Master's in Business Administration (MBA) | You can choose from a variety of specializations such as finance, accounting, health administration, project management, and human resource management, to name a few.
Top Doctorate Degrees
Doctor of Nursing Practice | You can choose to specialize in adult-gerontology acute or primary care, family nursing practice, pediatrics, mental health, or focus your studies on becoming a nurse practitioner.
Doctor of Education – Higher Education Leadership | You'll explore higher education-focused leadership theory and develop the expertise to apply it in real-world situations.
What are the best jobs or careers to go back to school for?
Based on the Bureau of Labor Statistics estimates for job growth and median annual salary, these are some of the most in-demand jobs today.
Estimated income: $92,600
Job outlook (2016-2026): 28% (much faster than average)
Estimated income: $87,220
Job outlook (2016-2026): 9% (as fast as average)
Estimated income: $102,280
Job outlook (2016-2026): 24% (much faster than average)
Estimated income: $101,210
Job outlook (2016-2026): 6% (as fast as average)
Computer and Information Research Scientist
Estimated income: $111,840
Job outlook (2016-2026): 19% (much faster than average)
Estimated income: $68,450
Job outlook (2016-2026): 15% (much faster than average)
Medical and Health Services Manager
Estimated income: $96,540
Job outlook (2016-2026): 20% (much faster than average)
Estimated income: $75,230
Job outlook (2016-2026): 14% (faster than average)
Administrative Services Manager
Estimated income: $90,050
Job outlook (2016-2026): 10% (faster than average)
Adults Continuing Their Education: Take That First Step:
Now that you have a better understanding of what you need to do, it's time to act. It's time to take that first step. Dare to do something different and bring change to your life. To learn more about how you can start the process of going back to school for a bachelor's, master's, or doctorate degree, research your options and contact an enrollment advisor today.
Here are some other resources to consider when taking the next step towards going back to school:
Going Back to School After the Military
Going Back to School for Teaching
Going Back to School for Finance and Accounting
Maryville Online
Sources:
https://www.bls.gov/ooh/computer-and-information-technology/information-security-analysts.htm
https://www.bls.gov/ooh/computer-and-information-technology/computer-systems-analysts.htm
https://www.bls.gov/ooh/computer-and-information-technology/software-developers.htm
https://www.bls.gov/ooh/computer-and-information-technology/computer-network-architects.htm
https://www.bls.gov/ooh/computer-and-information-technology/computer-and-information-research-scientists.htm
https://www.bls.gov/ooh/healthcare/registered-nurses.htm
https://www.bls.gov/ooh/management/medical-and-health-services-managers.htm
https://www.bls.gov/ooh/life-physical-and-social-science/psychologists.htm
https://www.bls.gov/ooh/management/administrative-services-managers.htm