What Is a Talent Acquisition Manager? Job Description and Salary
What Is a Talent Acquisition Manager? Job Description and Salary
What Is a Talent Acquisition Manager? Job Description and Salary
Talent acquisition managers hire, train, and retain employees in an organization. Professionals in this position need strong interpersonal, organizational, and communication skills in their work sourcing top talent and ensuring that staff members are productive and satisfied.
As such, talent acquisition managers play a vital part in preparing organizations for future success and long-term growth. The right employees can increase output and revenue, while poor hiring decisions can waste valuable resources and budgets. Aspiring talent acquisition managers can gain the knowledge and skills they need to succeed by earning a comprehensive degree in the field, such as Maryville University's online Bachelor of Science in Human Resource Management.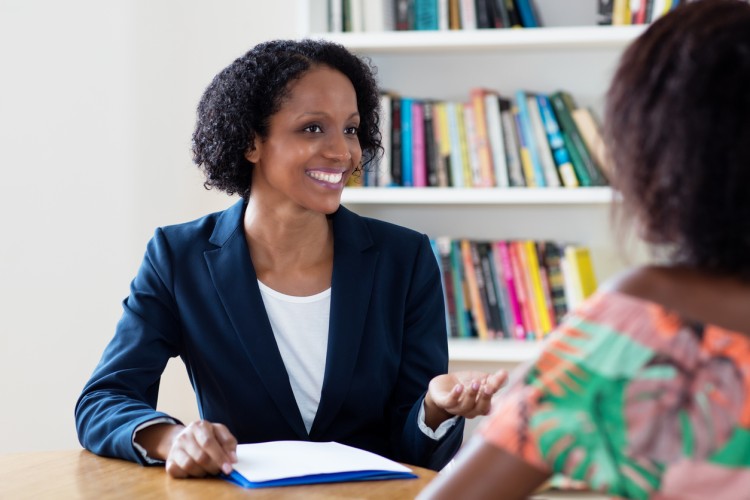 Talent acquisition manager job description
Talent acquisition managers make sure a company has the talent to succeed and that future employees have the right characteristics to fit in well with an organization.
While the talent acquisition manager job description is expansive and daily job duties can vary based on the company, common responsibilities include:
Sourcing and screening candidates to fill open positions
Developing strategies and plans for talent acquisition
Overseeing other HR personnel
Attending job fairs at colleges and universities
Managing posts on job boards, such as LinkedIn, Indeed, and ZipRecruiter
Planning and organizing career fairs and related events
Promoting the company's brand
Courting top candidates
Checking applicants' references
Interviewing candidates
Making final hiring decisions and designing competitive offer packages
Developing programs to reward and retain top talent
Work settings for talent acquisition managers
Most talent acquisition managers work in an office full time, Monday through Friday, during regular business hours. Some may work more than 40 hours a week and may travel to attend conferences or recruiting events.
Talent acquisition managers work for many different types of organizations. According to the U.S. Bureau of Labor Statistics (BLS), the largest employers of human resources managers, including talent acquisition managers, in 2020 were:
Professional, scientific, and technical services (15%)
Management companies and enterprises (14%)
Manufacturing businesses (11%)
Government organizations (9%)
Healthcare and social services (8%)
Talent acquisition manager salary and job outlook
The BLS reports that the median annual salary for human resources managers was $121,220 as of May 2020. However, salaries can vary based on a range of factors, such as company size and industry, geographic region, education, and experience. According to September 2021 data from PayScale.com, skills in team management, strategic project management, HR information systems, and organizational development can all contribute to higher pay.
The job outlook for talent acquisition managers is promising. The BLS projects the employment of human resources managers to grow by 9% (14,800 new jobs) between 2020 and 2030. As new companies emerge, employment laws evolve, and aging baby boomers retire, organizations will need talent acquisition managers to help them find employees and lead their recruiting programs.
Fundamental skills needed for talent acquisition management
Talent acquisition managers should possess several fundamental skills for success in their roles, including:
Communication skills. Managers in this role must be able to relay important company information to new candidates and employees, communicate hiring decisions, and give written and verbal presentations about their programs and strategies.
Interpersonal skills. These professionals should have the ability to gauge the potential of new employees, conduct and oversee one-on-one and group interviews, scout untapped talent, and listen to the needs and concerns of fellow staff members.
Organizational skills. Talent acquisition managers oversee many different aspects of employee relations. As such, they should be able to properly prioritize daily tasks and responsibilities while building strategies that meet overall business goals.
Leadership skills. Professionals in management positions should be capable of leading teams and department members in carrying out their programs, assessing the effectiveness of their strategies, and coordinating responsibilities.
Technological skills. Talent acquisition managers often have to use social platforms and online job boards to scout and recruit new employees. They may also use an applicant tracking system (ATS) and other types of databases to automate and optimize the hiring process.
Prepare for a career as a talent acquisition manager
Talent acquisition managers have a rewarding opportunity to make a difference not just in their own careers but also in others' careers. Take your first step with Maryville University's online Bachelor of Science in Human Resource Management. The program arms students with the knowledge of modern HR principles and technologies, employee recruitment and development strategies, and workforce management skills.
Courses such as Recruitment and Talent Management, Labor Relations and Negotiations, and HR Employment Law offer students the concrete expertise to become leaders in talent acquisition. Students also gain real-world insights through experiential learning opportunities, capstone projects, and an optional internship, helping to ensure that they can meet the growing demand in the field.
Learn more about how to build your career in talent acquisition management with MVU's online human resources degree.
Recommended Reading
Cultural Competence in the Workplace: What Leaders Need to Know
Importance of Training and Development for Employees
Risk Management Techniques and Tips for HR Professionals
Sources
Betterteam, "Talent Acquisition Manager Job Description"
LinkedIn, "What Is Talent Acquisition?"
PayScale.com, "Average Talent Acquisition Manager Salary"
TechTarget, "Talent Acquisition"
U.S. Bureau of Labor Statistics, "Human Resources Managers"
Be Brave
Bring us your ambition and we'll guide you along a personalized path to a quality education that's designed to change your life.