How to Become a Recruiter
How to Become a Recruiter
How to Become a Recruiter
For company hiring managers searching for top talent, a flood of job applicants to choose from can be a blessing and a curse. It's great to have options, but wading through resumes takes time — the person who is the best choice for the role may no longer be available by the time a company is ready to reach out, or they may not even be among the initial applicants. Because recruiters know how to weed out qualified candidates, they are able to seamlessly connect companies with superior talent.
The bottom line? In today's crowded marketplace, becoming a recruiter means meeting a key need for job seekers and companies alike — securing the best mutual fit.
These days, recruiters and their clients face unprecedented challenges. Working from home has become increasingly common due to COVID-19 restrictions. The work-from-home (WFH) trend has shifted the way job applicants search for and apply for positions and how recruiters screen and interview job applicants. Increasingly, recruiters conduct remote exchanges through chatbots, text messages, online video conferencing tools, and other digital platforms.
Interested in learning how to become a recruiter? Consider earning an online bachelor's in human resource management degree to prepare for a career helping organizations find the most qualified candidates for job openings.
What Is a Recruiter?
Human resources specialists, such as recruiters, bridge the gap between companies and job applicants, whether the position is remote or in-person. Recruiters play an important role in the process of screening job applicants and hiring new employees. They streamline the application and interview process, keeping job applicants informed about whether the company will be moving forward with next steps.
A recruiter's workday is challenging and stimulating. It's a complex mix of researching and confirming job openings, screening job applicants, negotiating employment offers and salaries, and connecting qualified candidates with hiring managers. When recruiters find the right fit, their hard work and expertise benefits job seekers, companies, as well as the recruiting profession itself.
One major trend in hiring that impacts the job of a recruiter is predictive analytics. Recommender systems (software platforms and algorithms) help recruiters narrow down lists of candidates by location, years of experience, education level, industry connections, and other metrics. As information technology becomes more advanced and innovative, recruiters rely on technology tools to make data-driven decisions about job applicants.
Individuals who are interested in becoming a recruiter will want to understand the nuances of the role. Some work as third-party recruiters, for instance, while others — such as HR specialists — hold full-time positions in their companies.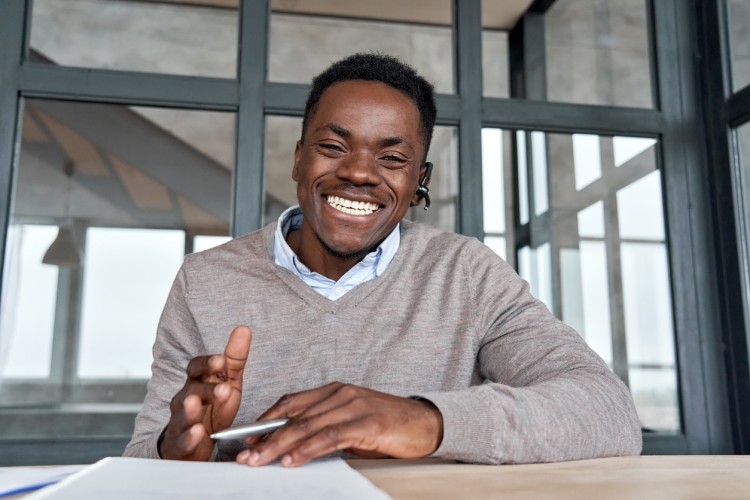 Third-Party Recruiters
Many companies hire third-party recruiters, also known as external recruiters. These are professionals who don't have an exclusive relationship with a certain company (unlike an internal recruiter, who works for and is paid a salary by one company only). Two types of third-party recruiter are common: retained and contingency.
Retained Recruiters
A retained recruiter charges an up-front fee to their company client. This retainer supports the recruiter's exclusive search for qualified talent to fill a specific role for that client. The retainer can be up to 50% of the total dollar amount of the successful candidate's projected first-year salary, according to Undercover Recruiter.
In exchange, retained recruiters work closely with the client to determine their needs, follow the client's preferred methodology, and conduct a rigorous search that typically produces several highly qualified candidates, usually to fill senior positions.
Contingency Recruiters
A contingency recruiter only gets paid if and when they find a job candidate who gets hired. Essentially, they perform job searches and other services for free until a selected candidate accepts a position with their client. For this reason, successful contingency recruiters tend to be hard-working, proactive, and have top-notch sales skills. Their tenacity benefits both their client companies and their candidates.
Smaller organizations without an HR department, or larger organizations that desire a wider direct reach of specialized expertise, often hire contingency recruiters to help them fill certain positions.
Contingency recruiters look for job applicants who fit the criteria of a company's job posting and then pass along the resumes of relevant applicants. If a candidate is selected, the company pays the recruiter a placement fee, typically about 15% to 25% of the new employee's starting salary, according to Undercover Recruiter.
Pros and Cons of Becoming a Third-Party Recruiter
What are the pros and cons of third-party recruiting? External recruiters have the advantage of working for themselves, not for a company. Therefore, they have the potential to earn a considerable amount of money through commissions paid to them by their client companies. They don't earn a salary from a single company, thus they have no salary cap.
However, a third-party recruiter often puts in a lot of hours in order to amass big earnings. It can be challenging for them to juggle multiple client companies. In addition, an external recruiter typically doesn't have the advantage of an ongoing, in-depth relationship with one organization. If a third-party recruiter has only a surface understanding of a client's needs, their ability to recruit the best talent for any one particular client may take a hit. Finally, if the third-party recruiter works on a contingency basis, they stand to earn only if and when they place a candidate.
In-House Recruiters
In-house recruiters work in a company's human resources department and are often full-time corporate recruiters. This means their salaries are not contingent on whether a job applicant gets hired. Importantly, an internal recruiter's salary is not supplemented by commissions. They're paid the same dollar amount per year no matter how many or how few applicants they may place. This translates to a degree of financial stability for the in-house recruiter but also limits their earning potential.
Corporate recruiters inform job seekers about job openings, including duties and benefits, through their company website or other job posting boards on websites such as Indeed, Glassdoor, and LinkedIn. Since they already work in the company, corporate recruiters also typically communicate with current employees about people in their networks who could be potential job applicants.
Next, these recruiters select likely candidates from the applicant group, as well as seeking out so-called "passive applicants" who have not actively applied to a job posting but rather are open to opportunities. They then run background checks, check references, and consider the work experience and education level of candidates.
In-house recruiters then schedule interviews between candidates and hiring managers. They also check in with candidates before their interview and follow up with them throughout the interview process.
Steps to Become a Recruiter
An individual who wants to become a recruiter can follow these three steps to prepare for a career as an in-house recruiter, human resources specialist, or third-party recruiter.
Step #1: Earn a Degree
Recruiters often begin their careers by earning a bachelor's in human resources, business, or a similar discipline. Earning a degree in human resource management can prepare individuals for the job duties of working in a company's HR department. The program's core courses can include essential topics recruiters need to understand, including the following:
Human resource management
Recruitment and talent management
HR employment law
Training and development
Compensation, benefits, and financial management
Step #2: Gain Experience
After earning a bachelor's degree, aspiring recruiters may need to work for a few years and develop essential skills to qualify for HR specialist or recruiter roles. Individuals may gain experience in an entry-level customer service role or as an HR assistant. If a prospective professional is interested in recruiting for a certain field, such as finance, insurance, manufacturing, or technical services, applying for jobs in that field can help them get their foot in the door.
Step #3: Obtain Certification
Human resource professionals often obtain certification through the Society for Human Resource Management (SHRM), the HR Certification Institute, or a similar organization.
To qualify for the SHRM Certified Professional (SHRM-CP) credential, candidates must meet certain criteria regarding their education level and years of experience. These include holding an HR-related bachelor's degree and working for at least a year in an HR role.
Job Outlook and Salary of Recruiters
According to the U.S. Bureau of Labor Statistics (BLS), the job outlook for human resources specialists, including recruiters, is projected to grow by 7% between 2019 and 2029. To become a recruiter, it's important to get a sense of how different trends in technology and hiring practices are changing the landscape of human resources and recruitment.
Most recruiters work in employment services and professional services. Salaries can range based on industry, job location, years of experience, and education level. However, the median salary of professionals in this role is $61,920, according to the BLS.
Earn Your Bachelor's Degree in Human Resources
Recruiters seek out and screen candidates, and play a central role in providing the right applicants for company roles. In close consultation with employers, they can have a significant impact on an organization's work culture for years to come.
If you're motivated to play a key role in bringing employees and employers together in mutually beneficial collaboration, investigate how you can become a recruiter. Explore Maryville University's online Bachelor of Science in Human Resource Management degree, and discover how it can help you pursue your professional goals.
Recommended Reading
How to Become a Compensation and Benefits Manager
How to Become a Human Resources Specialist
What Does a Human Resource Manager Do on a Daily Basis?
Sources
Balance Careers, "Working With Recruiters: What Is a Recruiter—Really?"
CNBC, "How Recruiters Select and Interview Job Candidates Amid Coronavirus"
Forbes, "What Does a Recruiter Actually Do?"
HR Technologist, "10 Trends That Will Shape Recruitment in 2020"
Glassdoor, "40+ HR and Recruiting Stats for 2020"
Go Hire, "Top 100 Hiring Statistics for 2020"
SHRM Certification, Eligibility Criteria
Top Echelon, "How Do Recruiters Get Paid?"
Undercover Recruiter, "Contingency vs. Retained Recruiters"
Undercover Recruiter, "Just How Much Do Agency Recruiters Earn?!"
U.S. Bureau of Labor Statistics, Human Resources Specialists
Be Brave
Bring us your ambition and we'll guide you along a personalized path to a quality education that's designed to change your life.