The Higher Education Leadership Challenge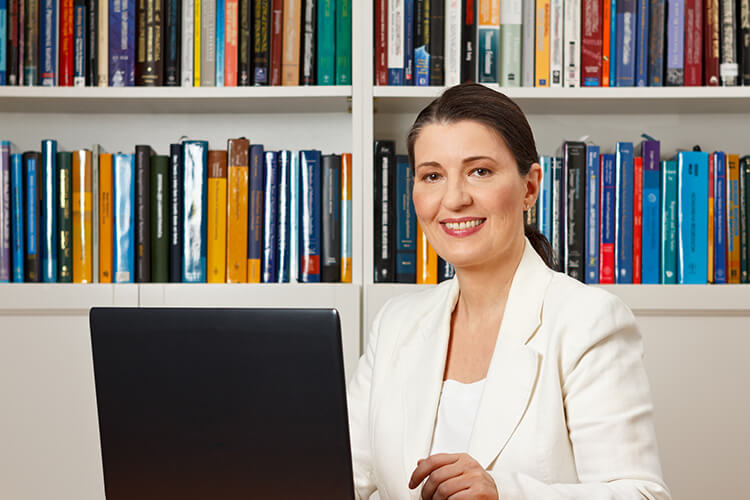 College administrators may be heartened to learn that the 7% decline in total undergraduate enrollment between 2010 and 2016 appears to be reversing. The National Center for Education Statistics projects that between 2016 and 2027, the total number of students enrolled in undergraduate programs will grow by 3%, from 16.9 million to 17.4 million. Total post-baccalaureate enrollment will increase at the same 3% rate in the period, after increasing by only 1% between 2010 and 2016.
This glimmer of hope comes amid growing pressures on higher education leaders from within their universities and diverse outside forces, including the increase of federal oversight, uncertain economic conditions, and the rapidly growing influence of technological innovations.
The Formidable Obstacles Today's Education Leaders Face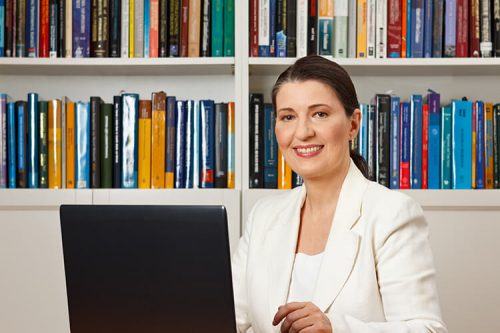 The Center for College Affordability identifies seven specific challenges that college administration leaders will have to overcome in the immediate and long-term future. Among them is the reality that potential students and the public in general respond negatively to the high cost associated with a university education. Universities are less diverse, less competitive, and more prone to central control as federal student aid and regulation increase — and less expensive vocational certifications reduce the market for higher education.
Leaders in higher education know that times of great challenge are also times of great opportunity. Rather than being daunted by these and other problems, college administrators at the forefront of innovation are responding in ways that are as unique as the universities themselves. Overcoming the trends that threaten the outlook for their schools begins by administrators sharpening their leadership skills.
Tradition-bound colleges rarely welcome the degree of change that is now required to ensure the institutions continue to thrive in the short and long term. The first challenge for higher education leaders is establishing a dialogue with all stakeholders in academia. The interchange must be continual, collaborative, and apply creativity to connect the old ways with new innovative ones that promote student learning, experience, and career preparedness.
Ballooning Student Debt Highlights the Need to Stress Value Education
Student debt is at record highs, with student loan balances reaching $1.5 trillion in 2018, according to Make Lemonade figures cited by Forbes. A survey conducted by Royall & Company and reported by Inside Higher Ed found that 18.6% of students were admitted to their first choice of college but chose not to attend because of the cost. This was more than twice the percentage for the second-highest reason given for declining admission to the students' first choice: "campus environment."
Higher education leaders are responding to the growing concerns of potential students and their parents about college financing by stressing the value associated with earning a degree from their institution. Administrators highlight the lucrative job opportunities that await graduates holding specific degrees, and they offer aid packages that strike a balance between merit aid and financial assistance that is based primarily on the student's needs.
Creative Solutions to Combat Decreasing Graduation Rates
In terms of higher education attainment, the U.S. trails South Korea, Japan, Canada, Ireland, Luxembourg, and the United Kingdom, among others. That means the U.S. is falling short of the goal established by the Department of Education for 60% of 25- to 34-year-olds to earn an associate degree or higher by 2020.
Unsurprisingly, more advanced degrees are less common. However, according to the U.S. Census Bureau's "Educational Attainment in the United States" 2018 survey, the number of U.S. adults age 25 or older with a master's degree or higher rose to 13.1% — up from 8.6% in 2000. These findings underscore the impact of diversity in education, which has contributed to the increase of female and minority graduates in the past decade.
According to the National Center for Education Statistics, the average graduation rate for higher education institutions over the past six years is 60%. While there may be multiple reasons why students choose to leave an institution or step away from academia, chief administrative officers (CAOs) and college presidents strive to create an environment that helps students graduate. The Southern Education Foundation found that when CAOs can invest directly in student services, they see an increase in graduation rates.
University Programs Helping Students Graduate
Several universities are implementing programs designed to provide increased support for students. For example, in 2007, the City University of New York system put in place the Accelerated Study in Associate Programs (ASAP). As noted by The New York Times, ASAP provides students with various support systems and financial resources aimed at helping undergraduates succeed in their educational endeavors. Since the ASAP initiative first launched, graduation rates have improved dramatically. In fact, students who utilized the ASAP program were two times more likely to graduate than those who did not.
Administrators can draw from these kinds of programs to see how they may be applicable to graduate-level curricula and used to overcome the various stresses that students face on their road to commencement.
Innovative Approaches Address the Skills Gap
There was some good news for college graduates in 2020: 70% of employers planned to hire more new graduates than in previous years, according to a report by DBusiness. However, the same report notes how the hiring rate has slowed based in part on the global economy, which has been affected by the global pandemic and other outside factors.
What are universities doing to bridge the skills gap? Many are turning to the numbers, accessing data on what businesses are looking for in new hires. For instance, some administrators and faculty are coordinating course material to align with the skills companies hope to find in job applicants, The Wall Street Journal reports. This has involved compiling labor market data, population forecasts, and information about where businesses are hiring so the appropriate curriculum modifications can be implemented. University systems have also put together specific classes that help students learn about various skill sets that are in demand.
Technology Supports Student-Centered Learning in Higher Education
Tradition-bound colleges continue to grapple with the need to balance familiar education practices with innovative new approaches that leverage technology and address the needs of today's students. Finding a way to blend longstanding education principles with modern tools and techniques is one of the greatest challenges facing leaders in higher education.
Adaptive learning software accommodates how each student learns. It's driven by technology that allows students to progress at their own pace, based on how well they grasp various concepts. Rather than having all students follow the curriculum together at the same time, adaptive software provides each student with a learning experience tailored to their unique abilities. The coursework is the same for everyone in terms of content, but the way it is delivered to and absorbed by each student is different.
This approach solves a problem that educators have been dealing with for their entire careers: How do you keep students engaged in the material when advanced learners become easily bored and others are frustrated by the difficulty and pace?
How Innovations in Higher Education Impact the Learning Environment
Learning management systems (LMS), which are software platforms that can be used to track and administer training or educational courses, have made it easier for faculty and students to adopt the digital classroom technologies that are defining higher education. Their effectiveness in the future, however, is in question. A study conducted by EDUCAUSE, in partnership with the Bill & Melinda Gates Foundation, found that 56% of faculty use an LMS on a daily basis. While the majority of faculty (74%) overwhelmingly agree that an LMS is a useful tool to enhance teaching, only 41% leverage the technology to communicate with students outside of the classroom. This negates a key LMS benefit.
Like other innovations in the world of higher education, massive open online courses (MOOCs) have received much criticism: these courses, while informative, do not have any limitations on the number of participants who can join, which means they can often feel impersonal. However, some universities now view MOOCs as an affordable option for credit-based learning, particularly when it comes to freshman-level instruction on foundational subject matter. Several MOOC companies have emerged in recent years to offer for-profit learning experiences across multiple online platforms.
The Changing Role of College Admissions
If you're interested in working in admissions, you may have to create a new way of measuring student achievement. Private high schools lead the charge for a change in the process. Inside Higher Ed reports that this new approach, known as competency-based education, measures analytical and creative thinking, leadership and teamwork, and digital literacy. Each area of expertise could include examples of work, the article notes. This could make it easier for you to engage with students about their work and develop a better understanding of each applicant.
Leaders in admissions are also finding ways to highlight nontraditional skills that are just as important as — and perhaps more insightful than — SAT scores. By taking the same approach, you can take a more innovative and creative approach to learning about each applicant. Rebecca Sabky, admissions director of Dartmouth College, pointed out to WBUR Boston that typical measures like SAT scores can lead to stacks of applications in which nearly every student is an academic overachiever. Instead, it may be a better use of time to develop new questions to identify students who could succeed at your institution. One attribute you could look for is kindness. Sabky included a new question about this on Dartmouth's application as a way for students to highlight their empathy — an often overlooked skill in Ivy League colleges.
As someone who's pursuing a leadership role in admissions, you can inquire into changes your university is making to incorporate these new qualitative measures in the application process. In addition, you can lead the charge to remain competitive and appeal to prospective students.
The Changing Role of CAOs
Admissions officers are not the only higher education professionals facing changes on campus. College presidents and chief administrative officers are as well.
Higher education administrators are tasked with preparing students for new career fields. In particular, CAOs face the challenge of building curricula that can better prepare students for their life after college. According to the results of a 2021 report by Salary.com, the CAO position offers a secure, focused, and dedicated position with upward mobility and leadership position.
The fluid organizational structure between small business, corporations, and nonprofit organizations helps to bridge the technological divide between business types that are reliant upon Wall Street and Main Street capital. This creates symmetry to foster and promote accountability toward greater stewardship of a mutually beneficial enterprise.
To tackle these challenges as a CAO, you may have to reconsider what earning a college degree prepares students for. In addition to providing services to students, CAOs can strive to offer responsive teaching methods to different academic departments. This can help minimize dropout rates, especially among African-American and Latino students enrolled in developmental education courses.
Successful responsive teaching can "meet students where they are, trying to form relationships and understand backgrounds and interests, and using tools to ensure students can learn," noted DeShawn Preston, the author of the Southern Education Foundation's "Untold Barriers" report.
How Higher Education Professionals Find Vital New Ways to Serve
Higher education continues to adapt in the face of workplace changes. As a professional in this industry, it's important for you to strike a balance between the demands of the workplace with the needs of students — preparing students to become critical thinkers while also arming them with the hands-on skills required to succeed after graduation. By having your online Doctor of Education in Higher Education Leadership, you'll understand how students' needs are changing and may find it easier to transition into different roles within a college or university.
Beyond the barriers and misconceptions surrounding higher education leadership lie numerous opportunities. None is greater than the chance to serve in a larger capacity, with the influence to impact more students, alumni, and faculty. This is a motivator that can be leveraged to encourage top-performing faculty to move up the formal career ladder — and maybe it's what's motivating you to explore an advanced online degree too. A service philosophy lies at the heart of every educator. It's what drives the passion to teach, discover, and nurture. Choosing to advance as a college or university administrator allows for more possibilities to serve in lasting and meaningful ways.
Colleges and universities that recognize the need for succession planning are learning how to develop talent from within. However, with the majority of new leaders being recruited externally from other institutions of higher learning, according to Change magazine, the skills gap points to a national need to create thought leaders with the capacity to advance in the years ahead.
Instilling the Will to Cultivate Tomorrow's Leaders in Higher Education
Today's faculty members have an unprecedented opportunity to train for the future of higher education leadership. Professionals who gain a big picture understanding of the social, political, and business skills required to advance will have an advantage as the leadership shortage continues to affect colleges and universities.
There has never been a better time for educators to educate themselves in ways that empower strong decision-making, critical analysis, strategic thinking, change management, and other essential leadership skills. A Doctor of Education degree from Maryville University offers today's faculty members like you the opportunity to hone your leadership skills and prepare to advance your career through a program focused solely on higher education.
Higher education has never faced more critical challenges. See how a Doctor of Education degree from Maryville University can help you meet them.
Sources
Change: The Magazine of Higher Learning, "Growing Our Own, Cultivating Faculty Leadership"
Educause, "What's Next for the LMS"?
Forbes, "Hiring Is On The Rise, But Are College Grads Prepared For The World Of Work?"
Forbes, "Seven Challenges Facing Higher Education"
Forbes, "Student Loan Debt Statistics In 2018: A $1.5 Trillion Crisis"
Huffington Post, "The Future of Higher Education: The Role of Leadership"
Inside Higher Ed, "A Plan to Kill High School Transcripts . . . and Transform College Admissions"
Inside Higher Ed, "Turning Down Top Choices"
National Center for Education Statistics, "Graduation Rates"
National Center for Education Statistics, "International Education Attainment"
National Center for Education Statistics, "Undergraduate Enrollment"
The New York Times, "Revamping Community Colleges to Improve Graduation Rates"
PayScale, "2016 Workforce-Skills Preparedness Report"
Southern Education Foundation, "Untold Barriers"
The Wall Street Journal, "Colleges Drill Down on Job Listing Terms"