How to Stay Informed When You Have a Busy Schedule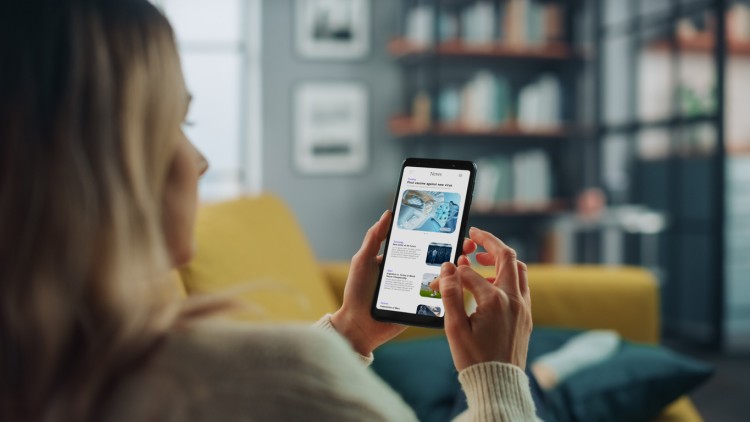 Working full time, raising a family, and taking college courses can make staying on top of current events challenging at best. What's more, while the internet is home to plenty of reliable, reputable, factual news sources, it has just as many that publish fabricated or misleading information.
If you'd like to be more informed but don't have hours to scour the internet for news recaps you can trust, you're in luck. There are several ways to keep up with national and global happenings via email, news aggregate services, and podcasts.
Benefits of Staying Informed of Current Events
Staying abreast of what's happening locally, nationally, and globally offers a number of benefits. Some current events, such as the U.S. government's recent announcement on student loan forgiveness, may directly impact you and those you care about. Staying informed can also help you have meaningful, well-informed dialogue with individuals who have political leanings that differ from yours. Reasons to keep up with current events include the following:
Current events impact your life: From COVID-19 stay-at-home orders to changes in local tax laws and ordinances, current events, especially on the local level, may impact your day-to-day life. If you plan to travel internationally, monitoring events in the country you're visiting can also help keep you safe.
Staying up to date helps you know what's going on in the world: In modern society, what happens in one part of the world can often impact the rest of the planet. For example, the mandated seven-week COVID-19 lockdown of Shanghai in early 2022 halted the production of semiconductor chips. As of September 2022, this is still affecting the global supply chain for everything from computers to automotive production.
Being aware of current events can improve your conversation skills: Staying on top of current issues, from climate change to changes in national policy or an adoption event at your local animal shelter, can help you have intelligent, meaningful conversations. This is a valuable skill, whether you're at a study group, dinner party, or networking event.
Following the news is easier than you think: Modern technology allows people to consume news in a variety of ways. Some prefer to stream podcasts while they're in the car or doing housework, while others find that aggregated video clips or news stories delivered via email works better with their lifestyle.
Daily News Summary: Ways to Stay Informed on Current Events
Whether you prefer to read, watch, or listen to your news, busy adults interested in finding easy-to-consume, factual, quick news sources have an array of options to choose from:
Podcasts and Quick News Bites
NPR, "Up First": This 10-minute podcast provides listeners with information about the three biggest news stories of the day.
Vox, "Today Explained": A 15-minute podcast produced every weekday evening, each episode recaps one of the day's essential news stories.
"Left, Right & Center": This weekly hourlong podcast provides "provocative yet civilized" discussion on a variety of political topics.
News Aggregator Services and Current Event Articles for Students
Flipboard: Accessible on any computer or handheld device, Flipboard allows readers to aggregate news stories from a wide variety of topics, such as politics, sports, and global news, depending on their interests.
theSkimm: Marketed as a digital media company dedicated to providing women with the information they need to make confident decisions, theSkimm sends bite-size summaries of top news stories to your inbox every weekday. Topics span everything from reproductive rights to geopolitics.
Feedly: Feedly allows users to aggregate stories from around the globe into a single, easy-to-access portal. Like Flipboard, it can be accessed on desktop and mobile devices.
Streams to Watch
Reuters News App: The Reuters app aggregates breaking news and international stories and allows users to stream a variety of news clips, many of which are less than 10 minutes long.
PBS NewsHour: This public media news organization hosts a nightly hourlong news broadcast. Videos from previous broadcasts are also available.
NewsNation: NewsNation markets itself as a fact-based, unbiased news source that delivers live and on-demand audio, video, and written coverage of stories that impact listeners from across the nation. Most clips are five to 10 minutes long.
Stay Informed to Advance Your Future
Staying up to date on current events not only helps make you a better global citizen; it's also a great way to learn more about global economic interdependence, cultural diversity, and the various ways that developments in other parts of the world can affect your daily life. Those interested in learning more about global cultures and the world economy, or even working in the media, should consider the benefits of an online college degree.
Are you ready to take the next step in your educational journey? Read more about how Maryville University's online bachelor's, master's, and doctoral degree programs can provide you with the knowledge and skills you'll need to forge a career path that inspires you.
Recommended Reading
Music to Help You Study: Best Playlists for Focus and Memory
Healthy Study Snacks for College Students
Psychological Benefits of Having Plants in Your House and Workspace
Sources
Forbes, "3 Easy Ways You Can Develop an Awareness of Current Events (and Be Better at Your Job)"
Fortune, "A Semiconductor CEO Explains How Shanghai's 7-Week Lockdown Is Crippling His Supply Chain and Fueling Inflation"
HotSpot Shield,  "Always Stay Up-to-Date with Current Events with These Five Tips"
The Muse, "4 Ways to Be a More Informed Professional (Even If You Don't Have Time)"
Society 19, "5 Reasons You Should Be Keeping Up With Current Events"
TechPresident, "15 Most Unbiased News Sources 2022 [Research-Based]"