Nurse Volunteering Opportunities: Making an Impact Overseas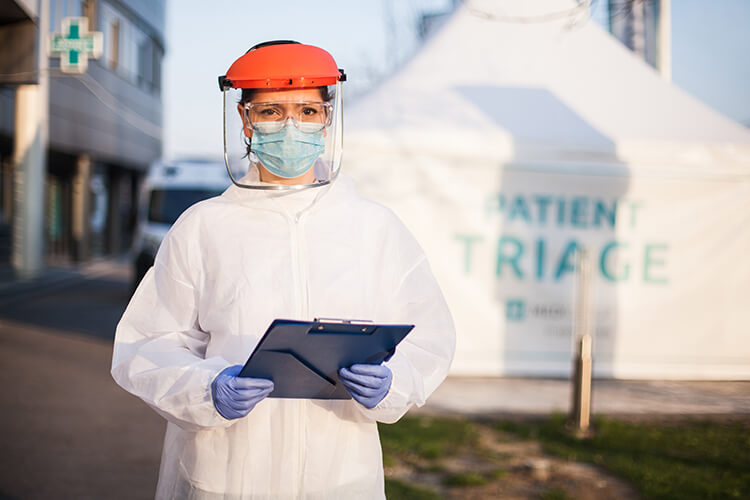 Nurses and nursing students who study, intern, and work close to home have countless opportunities to learn and build relevant skills. However, those who take their experience overseas to participate in nurse volunteering opportunities have the chance to enhance their abilities while providing medical care in locations that need it the most.
Nurses looking to advance their careers through a nursing degree such as an online Bachelor of Science in Nursing to Doctor of Nursing Practice (BSN to DNP) can gain unique capabilities and make an impact on global healthcare by volunteering overseas.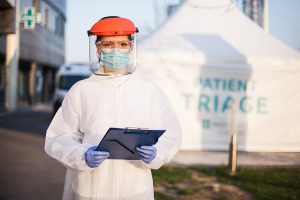 What Is Volunteering for Nurses?

From participating in disaster relief to serving underprivileged communities, nurse volunteers help address important issues worldwide. Nurse volunteering enables both nurses and nursing students to explore the world, meet new people, and help others. Further, individuals who participate in nurse volunteering opportunities often find they gain knowledge, skills, and experience while having a positive influence on the lives of others.
Both student and professional nurses tend to keep busy schedules, but most volunteer programs offer options that meet a variety of time-based needs while enabling participants to make the greatest impact. Volunteer programs can last from a few weeks to half a year, so nurses can easily find a program that works with their schedule and goals.
In most cases, it is not necessary for nurses to have completed either a Bachelor of Science in Nursing (BSN) or a Doctor of Nursing Practice (DNP) degree before pursuing overseas volunteer opportunities. Student nurses are always in high demand, and those who have enrolled in BSN to DNP online programs may be ideal candidates for overseas nursing programs.
Nurse Volunteering Opportunities Overseas
Nations across the globe welcome nurse volunteers to assist with pressing medical needs. Aspiring volunteers can take advantage of a variety of programs on a range of continents.
For example, African Impact, the volunteer experience provider, focuses on HIV/AIDS education and care in communities throughout Kenya, South Africa, Zambia, and Zimbabwe. Volunteer for the Visayans, on the other hand, places volunteers at the Rural Health Unit in Tacloban City, Philippines. In this program, participants not only work in clinics, they can participate in health seminars that are designed to educate local communities on various health topics.
Yet another organization, The International Volunteer HQ, offers numerous medical volunteer opportunities abroad, in countries such as Ghana, Costa Rica, India, Vietnam, and Tanzania.
How Nurses Can Make an Impact When Working Abroad
From providing general medical attention to sharing specialized skills, volunteer nurses can make a difference in several ways. When seeking placement through International Volunteer HQ, for example, nurses may work in hospitals, clinics, or even assisted living homes. They may also have the opportunity to assist with public health campaigns. This campaign experience can be ideal for students who are working on their BSN to DNP degree and are considering a career in administration or policy.
Nurses can make an impact in many other ways when working abroad, including the following:
Put Specialized Knowledge to Use
Nursing students who have already decided on a specialty may have the chance to hone their skills while providing medical attention in one of several focused areas. From public health and nutrition, to midwifery and pediatrics, to physiotherapy and orthopedics — volunteer nurses may work in one of many specialized clinics. Some may even specialize in HIV/AIDS support or emergency medicine.
The types of tasks nurses can assume while volunteering may vary widely from program to program. For instance, some nursing students may spend their time providing essential patient care in high-demand areas. In these settings, they may take vital signs, dress wounds, and prepare equipment. Volunteer nurses may also offer emergency care, gynecological services, or speech therapy.
Make an Economic Impact
No matter where or how they volunteer, nurses abroad can make an economic impact. To begin with, they provide in-demand services and skills without receiving financial compensation for their work. The Points of Light Institute estimates that if volunteers were paid for their services, their cumulative wages would span between $113 billion and $161 billion per year.
Make a Social Impact
When volunteering their skills abroad, nurses join a community and a cohesive network that has the potential to stretch around the globe. Since few volunteer organizations exist as completely independent entities, most rely on strategic partnerships with local governments, community groups, and even area businesses. Together, these organizations, agencies, and companies form a network that volunteer nurses continue to build.
Make a Positive Impact on the Environment
Many nonprofit healthcare organizations seek to pioneer environmentally friendly programs by using eco-conscious methods and supplies. By contributing to these initiatives, volunteer nurses may help improve a local community's impact on the planet. They may also promote an environmentally conscious approach for the healthcare profession around the globe.
How Nurses Can Benefit from Overseas Volunteer Experiences
While patients themselves in developing countries stand to benefit substantially from the services and skills of volunteer medical professionals, nurses may also find numerous advantages while working abroad. For example, when volunteering in developing countries, nurses can gain invaluable experience that extends far beyond what they might learn in a classroom or even through an internship in their local area.
When working overseas, nurses may have significant autonomy, which can help them build critical decision-making skills in fast-paced environments. Nurses may also learn to overcome significant challenges they would be much less likely to encounter closer to home, such as a lack of running water or reliable electricity.
Volunteer nurses are also likely to encounter life-changing cross-cultural exchanges. Not only may nurses abroad learn how to diagnose and treat diseases and conditions uncommon in the U.S., they will also likely develop increased cultural sensitivity. Nursing students who volunteer abroad may also develop a greater awareness of how the environment impacts health, allowing them to take a more comprehensive approach to healthcare.
Volunteer nurses at any stage of their studies or careers may also benefit from a unique sense of fulfillment and self-confidence, which may help them achieve greater satisfaction and contentment in their healthcare careers.
Why Volunteer as a Nurse?
Nurse volunteering opportunities not only empower participants to build their knowledge base working in various aspects of patient care, they enable nurses to gain hands-on experience while giving back to communities. When volunteering abroad, nurses deal with real people in real-life situations, while gaining a better understanding of how care works at the ground level.
Volunteering can also help boost a nurse's professional career. Not only does it look good on Master of Science in Nursing and Doctor of Nursing Practice program applications, it can help current nurses expand their employment opportunities.
Gain the Education to Become a Nurse Volunteer
To pursue a career as a nurse, education and experience are essential. Volunteer opportunities can be helpful at any time of your education; during or after you pursue your online Bachelor of Science in Nursing to Doctor of Nursing Practice degree.
By volunteering abroad, you may have the opportunity to turn a rewarding career into one that is truly life changing.
Recommended Reading
Types of Nursing Degrees: Which Nurse Path is Right For You?
Future Trends in Healthcare for DNPs
Treating Patients in the Future of Medicine: What DNPs Need to Know
Sources
African Impact – Best Volunteer Abroad and Gap Year Provider in Africa
Atlanta Journal-Constitution, "How Volunteering can Help Your Nurse Career (and Where to Start)"
International Volunteer HQ, "How to Volunteer Abroad as a Nurse"
International Volunteer HQ, "Medical Volunteer Abroad Programs"
Public Health, Volunteering in Public Health