Improving Workplace Culture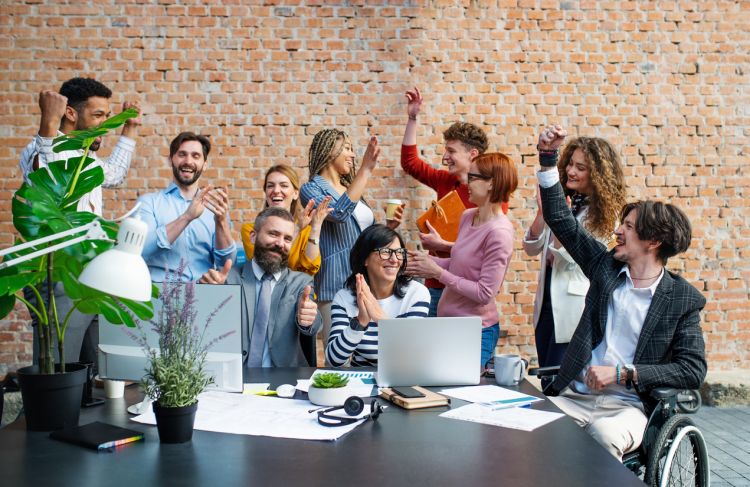 Whether it's yoga sessions, movie nights, one-hour projects, or one-on-one meetings, workplace culture is a combination of the values, attitudes, behaviors, and beliefs that influence the social climate of an organization. A healthy workplace culture emphasizes the well-being of the employees. Individuals working in a healthy environment have a clear understanding of the organization's mission and vision and know the value they bring to the team.
Improving workplace culture starts with leadership. Executives, managers, and supervisors are responsible for setting the tone and articulating the values of the organization to everyone on staff. While a Master of Business Administration (MBA) is often the first step for equipping future leaders with the means to implement those values in their workplace, below are some ways to improve workplace culture for successful business outcomes.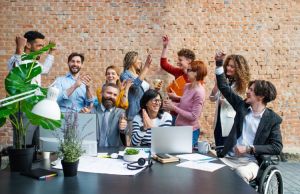 How Improving Workplace Culture Can Improve Performance
How important is company culture? Does it really influence the bottom line? While professional skills are necessary for growth, Deloitte's Global Human Capital Trends survey found that 93% of respondents felt that a sense of belonging in the workplace drives organizational performance. A similar study conducted by BetterUp indicated that belonging can result in a more than 50% jump in job performance. This suggests that organizations that spend time and resources improving workplace culture are more likely to keep their employees satisfied, resulting in long-term sustainable success.
Improving workplace culture not only increases employee performance but also attracts talented applicants. Job seekers want a position in a company that will value what they bring to the table. Applicants will often go the extra mile to find and stay with such an organization.
The Deloitte survey also found that 63% of respondents agreed that a sense of belonging enhances the alignment between their own individual goals and the organization's goals. This alignment can lead to more and better ideas from employees. Building long-term success strategies depends on employees striving to find innovative and creative solutions.
How Workplace Culture Affects Employee Satisfaction
Employee turnover can be a nightmare for human resources (HR) professionals and executives. Recruiting, hiring, onboarding, and training can cost 1.5 to 2 times that employee's salary, according to Built In. Thus, keeping employees satisfied in their roles improves retention and, in the end, saves the company on training costs.
The ways to keep employees satisfied include the following:
Making them feel affirmed by leadership and imparting a sense of connection. This can be achieved by defining and reiterating the company's core values and identifying those values in employees.
Building connections with their teams. This requires going beyond hosting icebreakers during orientation. Management can foster a sense of community through events where employees are encouraged to interact in a low-stakes environment.
Encouraging them to continue learning and growing in their roles. This can be cultivated by offering resources for professional development and creating clear pathways for employee growth.
Recognizing them publicly. Management can foster a culture of recognition by publicly recognizing an employee's contribution and by encouraging team members to share specific successes of their team members.
Improving the workplace starts with employee training and development, but it should continue throughout the year to increase employee satisfaction and retention.
How Improving Workplace Culture Can Promote Diversity and Inclusion
A vibrant workplace culture celebrates the coming together of different backgrounds and walks of life. Organizations can achieve this by recruiting employees with different skill sets and backgrounds, conducting meetings that allow for everyone to offer insight, and using inclusive language that encourages everyone to participate in decision-making.
The Deloitte study suggests building a sense of belonging and improving company culture are often more compelling for employees than just an increase in salary. Organizations can create an inclusive culture by championing:
Acceptance by offering positive feedback to employees who share their thoughts and opinions
Civility by showing respect to team members and setting standards for communicating in the office
Openness to different perspectives by inviting comments from everyone on the team
Collaboration by tasking teams to find solutions together rather than by themselves
When a workplace culture cultivates inclusion and diversity, it garners acceptance and civility, both highly coveted in today's workforce. Instead of fostering uniformity, creating an atmosphere that welcomes different perspectives improves workplace culture and encourages employees to collaborate and take disagreements in stride.
How Workplace Culture Can Spur Sustainable Growth
With increased access to information about the inner workings of organizations, company culture, whether positive or negative, is difficult to hide. Websites like Glassdoor and LinkedIn and reviews on Google and Yelp give customers and competitors insight into a company's workplace culture. This insight can influence where customers make purchases and where other businesses invest in partnerships.
Customers and clients experience an organization's healthy workplace culture through interactions with sales and customer representatives. When values aren't simply written somewhere on the website but are demonstrated through individual encounters, organizations prove that they take their values seriously, potentially helping them grow to their full potential.
Inspire Positive Change in Your Organization
An organization fostering a positive environment with a clear vision and purpose will likely go further in achieving its goals than one with a negative workplace culture. Leaders can inspire positive change in their organization and improve workplace culture by doing the following:
Gain leadership skills and experience through an MBA program, such as Maryville University's online MBA.
Brainstorm and draft a set of values and a vision statement for their teams.
Communicate values and vision to their teams regularly.
Implement values by setting measurable and achievable goals that everyone on their teams can meet.
An organization's success goes beyond making customers happy; a sustainable leadership model recognizes the importance of company culture and strives to ensure employees are content and equipped, leading to higher retention rates and possibly increased revenue. If you'd like to learn how to be an inspiration in your workplace, learn leadership methods through an MBA program.
Recommended Reading
A Guide to Corporate Wellness Programs: Why Employee Health Matters
4 Tips to Improve Your Business Reputation
Sources
BetterUp, The Value of Belonging at Work
Built In, "The Cost of Turnover"
Deloitte, "Belonging: From Comfort to Connection to Contribution"
Forbes, "8 Ways Company Culture Drives Performance"