How to Be Involved in University Communities as an Online Student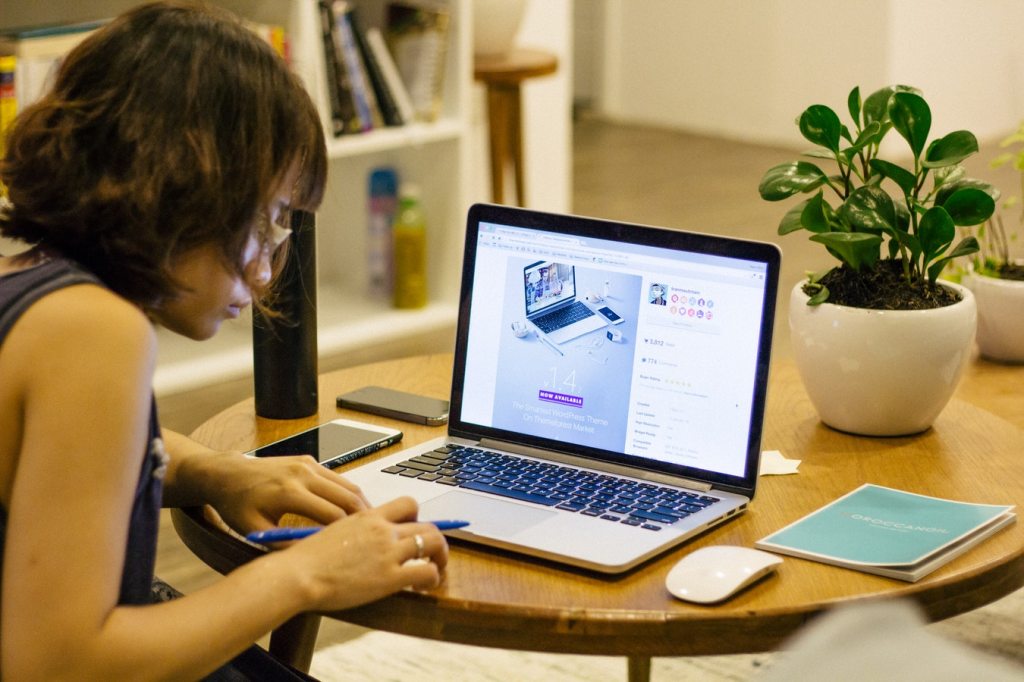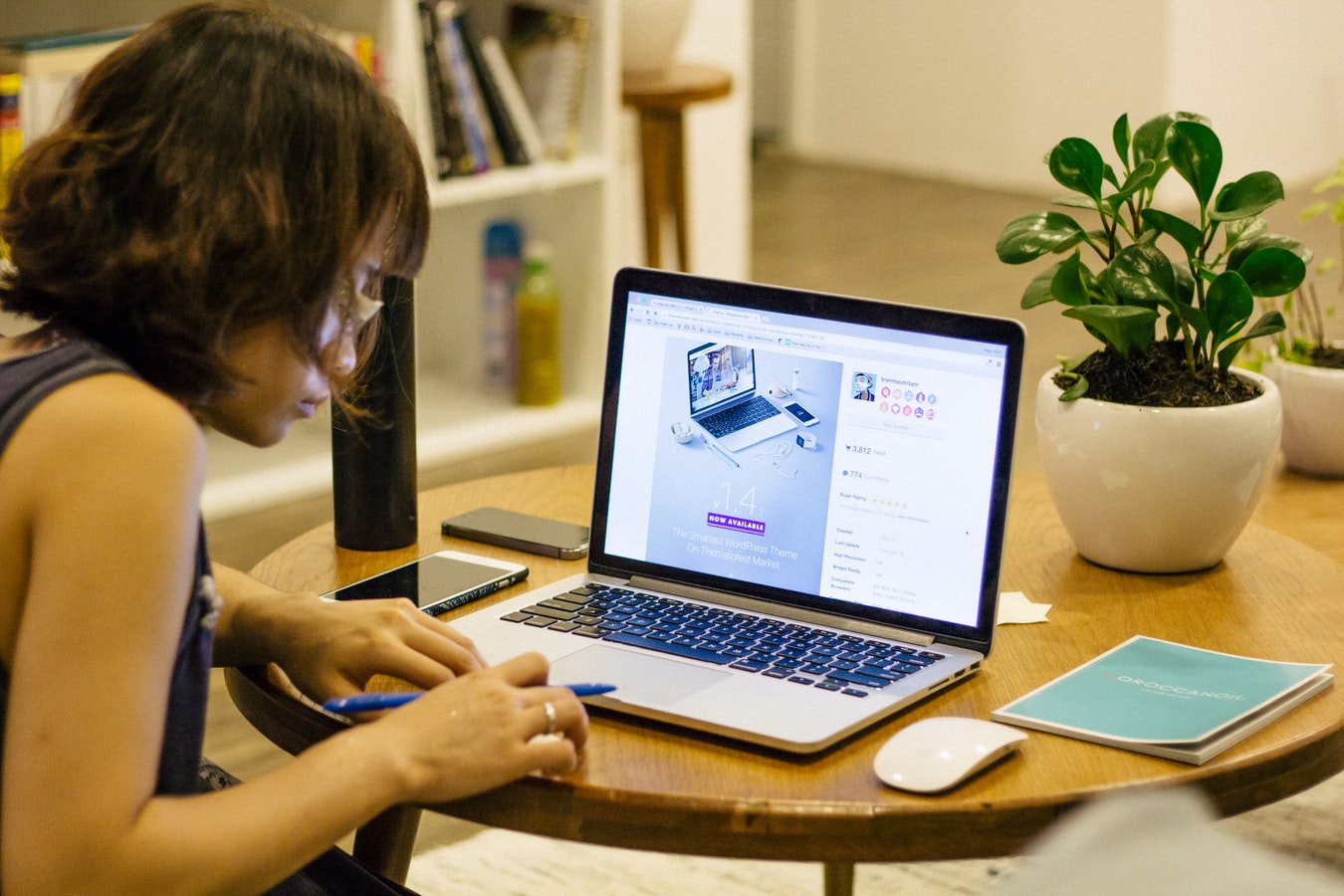 Few experiences are more exciting — and nerve-wracking — than starting college. Graduating from high school and moving on to college presents a set of thrilling academic and social challenges. Those social challenges may be more troubling than the academic ones you are about to face, especially if you are an online or non-traditional student. However, just because you are an online student does not mean you can't be involved with your school. Even if you never set foot on campus, you can still get to know your classmates, connect with your professors, form rewarding relationships, and feel like a valued member of this community.
Not only is being engaged with your university community rewarding in-and-of-itself, experts have come to understand that it is deeply tied to students' wellbeing and success in school. The American Freshman Survey found that as first-year students spend less time socializing with their peers, their mental and emotional health declined. Students who felt depressed were more likely to feel detached from their studies and further disengage from their peers.
Cultivating a community during college can help you stay focused on your studies, provide necessary social support, and ensure your time in school is enjoyable as well as productive. To help you make the most of your college experience, this guide from Maryville University Online offers tips, information, and resources about how you can get involved with your school's community as an online student.
Engaging with Classmates
One of the biggest advantages of completing your undergraduate degree online is being able to attend class without having to go to a campus. And though you are not physically surrounded by your peers like on-campus students are, technology has made it just as easy to get to know your classmates, even if you don't have the chance to meet in person. Some of the simplest ways you can connect with other students at your university include:
Get Connected on Social Media
Many organizations have an active digital presence on various social media platforms. Check the profiles that are maintained by your school to hear about any campus updates. In addition, there may be student-run groups or pages that you can join that have more information about social events, club meetings, or other goings-on. In these open online groups, you also have the chance to interact with other students who are in different courses, majors, or even in a master's or doctorate program.
As you get to know your peers in class, consider connecting with them on social media as well. This is an opportunity to get to know them as people, not just as your fellow students. By seeing their lives outside of school, and sharing yours with them in return, you can cultivate deeper, more personal relationships both in and out of the classroom.
Get Involved with Student Organizations
Student organizations and clubs are a great way to pursue your interests, meet new people, and enjoy your time as a college student. Though you may not have access to all of the groups, these organizations are not exclusive to on-campus students, and there are still many options available to you.
Determine what kind of organization you would like to join. Are you looking for volunteer opportunities, a cultural club, or a place to bond over shared interests and hobbies? Reach out to current members and ask them about their own experiences, especially if they are also an online student, as they may have valuable insight to share. While you can use social media, text messaging, or video calls to have group meetings, you may even be able to meet with other students in person if you live close by.
Find Course-Specific Communities
Though this will depend on the course you are taking, many online classes will build in an interactive component so students can get to know each other while working with the material. Professors may even build online discussions on forums or video conferences into assignments to help encourage this connection. Research which professors prioritize and encourage this kind of interaction so you have even more opportunities to do so during the course.
Consider making a chat group for you and your classmates. This group can be an avenue for homework help and questions about the lessons. And not only can you receive academic support, you can also bond with your classmates. Getting support from your fellow students can ease the burden of some of the stressors in your life, whether or not they're related to school.
Join Your University's Alumni Networks
Even if you're just starting your degree, look into various alumni organizations. In addition to a network maintained by your university, there may be unofficial groups in your area run by former or current students looking to meet up with others. Don't hesitate to reach out if you'd like to arrange a meet-up or simply chat with someone who has successfully finished their degree.
Best of all, most alumni networks and organizations can easily accommodate its members living around the world, as even students who went to school on-campus may elect to disperse after graduation. They are meant to help keep students connected to each other and their university despite that distance, making them a useful resource for online students.
Though technology continues to make communication easier than ever for online students, you may still have to make an effort to get to know your classmates. Be proactive and interact with them every time you have the chance. It's the first step to getting involved with your university community.
Connecting with Your Professors
You will likely interact with your professors more than with anyone else (with the exception of your classmates) while pursuing your degree. Though you may work together during lectures and when completing class assignments, you may have an instructor that you want to form a stronger relationship with. Here are a few ways you can better build connections with your professors:
Introduce Yourself
Before your first class begins, be sure to introduce yourself to your professor. A short email or instant message that introduces yourself and expresses your enthusiasm for the course will suffice. Provide relevant information about yourself and your needs that you think they should be aware of. End your message by asking any questions you have about the class.
This simple act can help make your face and name known to your professor. Your instructor will likely appreciate that you took initiative and have an earnest interest in getting to know them (as well as taking their course).
Go to Office Hours
Many professors who teach online courses offer virtual office hours, just as on-campus instructors do. This is time dedicated specifically to helping students with whatever their concerns are: problems in the course, clarifications on the lecture, or personal issues that may affect their schoolwork. Be sure to take advantage of this time and don't hesitate to reach out to get the support you need.
You can still send an email to address any of your concerns or questions, but going to office hours highlights your dedication to the course. It shows that you care about your academic success enough to take time out of your day to talk about the class. As an added bonus, if you make an appointment to talk with your professor, you will be the focus of their attention.
Meet in Person
Though this may not be feasible depending on your location, if it is possible, try to meet with your professor in person. This can help solidify the relationship you started online and allow you to get to know each other outside of the classroom.
If you are unable to meet in person, don't worry; you can still develop a great relationship with your professors. Continue to interact with them whenever you can, and work on building an authentic connection. It takes time to get to know your professors, but putting in the effort to do so can lead to a lasting, enriching relationship for both of you.
Overcoming Feelings of Isolation as an Online Student
An increasing number of studies have found that feeling isolated or lonely is detrimental to your academic performance, as well as your physical health. One study concluded that, though it is often treated as a symptom of other mental health issues, loneliness "should be considered a disease and should find its place in classification of psychiatric disorders" because of its harmful effects. Feelings of loneliness can even lead to serious mental health conditions, such as depression, if they are ignored.
However, 64.4 percent of undergraduate college students reported feeling very lonely sometime within the last year, according to the National College Health Assessment. Despite your efforts to get involved with your peers and professors, you may still find yourself feeling alone and disconnected from your university. Though anyone can feel isolated while attending school, you may face unique challenges because you are a non-traditional student. Try the following if you're feeling disconnected from your university community:
Connect with Online Students
Do your best to seek out other online students in your area. They don't have to be a classmate, studying in the same major, or even enrolled at the same university. Getting to know someone who is going through a similar experience can remind you that you aren't alone or the only person who feels this way. Reconnect with an acquaintance from high school, go to the local library, or reach out to other students online. You can do something casual, like talking over a cup of coffee, or make a bigger commitment, like organizing a study group — whatever you feel most comfortable with.
Go on a Field Trip
Supplement your online courses by taking yourself on a field trip that is relevant to your classwork or major. For example, if you're studying business, consider getting in touch with a local entrepreneur or other business leaders in your area. In addition to learning about the practical applications of your studies, you can connect with your local community and professionals in your field.
Talk to Others about School
Tell your friends and family about your studies as an online student, and don't hesitate to share your excitement or some of the interesting things you've learned. Sharing important details about your life with your loved ones is a great way to deepen your personal relationships and help you feel more engaged with your school.
Change Your Location
Being able to study wherever you want is one of the biggest benefits of taking online classes. Take advantage of this flexibility and change up your study spot — particularly if you tend to study at home. Head to your favorite café or the local library with your homework for a change of pace. Simply being around other people while you study can help alleviate feelings of isolation or loneliness.
Wear School Colors
Try wearing your university's colors or merchandise. It's an opportunity to show your pride for your school, and wearing a t-shirt or drinking from a mug with your university's logo can help remind you that you are a part of the community.
Go to Class Consistently
Studies have found that, to do well in college, you should attend class consistently, and online classes are no different from on-campus classes when it comes to the importance of regular attendance. Embrace the mindset and routine of being a college student. The more you participate, the more chances you will have to get to know your classmates and instructors, which can help you feel more engaged with your school. Further Reading for Isolation and Social Anxiety in College
For more information on dealing with isolation and social anxiety in college, consult the following resources and organizations:
Promoting Student Mental Health: This guide provides an overview of common mental health issues that college students may face, how that can impact academic performance, and additional information for those who want to get help.
ULifeline: This is a confidential resource center for students who want anonymity and comfort while searching for the information they need about mental and emotional health.
Jed Foundation: The Jed Foundation is a nonprofit organization that seeks to teach high school and college students about mental health, substance abuse, and suicide prevention so they can help themselves and their peers.
Mental Health Guide for College Students: This guide intends to help students recognize the symptoms of common mental health issues they may experience, while also empowering them to seek any help they may need.
Active Minds: This group focuses on education and research about college students' mental health to make a lasting impact on how it is viewed in the United States.
Campus Health and Safety: This resource offers information to students, parents, and professionals to help create a healthier living environment for college students, both on-campus and in their larger community.
Half of Us: In partnership with the Jed Foundation, Half of Us works to raise public awareness about mental health issues and help students find the resources and help they may need.
College Drinking Prevention: This guide seeks to inform students about alcohol use and abuse by providing statistics and research in an effort to change the greater campus drinking culture.
Tools for Staying Involved in College as an Online Student
Check out the following tools that you can use to stay connected with your classmates and professors:
Skype: Skype is a free online service that allows you to call and chat with others, either with or without video, regardless of your physical location.
Google Hangouts: Similar to Skype, Google Hangouts is a free online platform where you call and chat with one or more people.
Meetup: Meetup is an application that can help you connect with people in your area who have shared interests or hobbies.
Calm: Calm is a mindfulness and wellness mobile application that is designed to help you relax by encouraging practices that are calming, such as meditation.
Stop, Breathe & Think: Stop, Breathe & Think is another mobile application dedicated to mindfulness that reminds you to stop what you're doing and check in with yourself.
HealthyMinds: This mobile app is catered specifically to students and works to help them reduce stress by tracking their moods and engaging in calming activities.
Blackboard: Blackboard is an platform that helps create an online classroom by making it accessible to students and professors at any time and from any location.
VoiceThread: VoiceThread is an online cloud service that allows students and teachers to share and work on projects and assignments from a distance.
AdobeConnect: AdobeConnect is software that instructors and students alike can use to create assignments and presentations, share materials, and meet over video calls.