Preventing Healthcare Cyber Attacks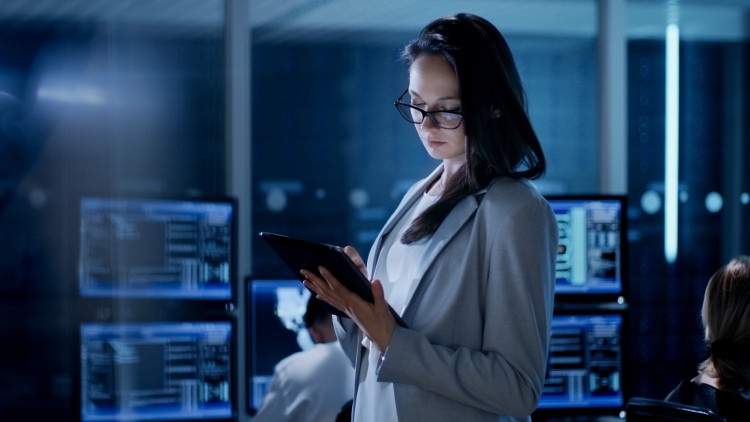 The data held by healthcare organizations is incredibly valuable, enough so that it may be sold for 10 times more than stolen credit card numbers, according to the American Hospital Association. Healthcare records include highly sensitive information that can leave people vulnerable to financial or identity theft. While medical facilities rely on these records to deliver quality care to patients, using information to make sound medical decisions, they may make healthcare providers vulnerable to cyber attacks or ransomware. Cybersecurity professionals build strategies that protect patients and organizations from would-be cyber criminals.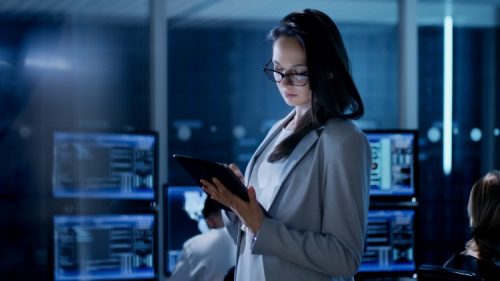 According to the U.S. Department of Health and Human Services, instances of cyber crime are on the rise, and healthcare organizations make up the most targeted sector of data breaches. This means that trained cybersecurity professionals have never been more valuable. By pursuing a focused education such as a master's in cybersecurity, graduates can enter a growing profession, reach their goals, and make a difference by protecting others from healthcare cyber attacks.
Why Are Healthcare Records Popular Cyber Crime Targets?
Healthcare records are uniquely valuable to cyber criminals because they often include a wealth of personal information all in one place. With information ranging from Social Security numbers to credit card or insurance data, the sheer volume of personal details in each file can be a treasure trove of valuable commodities to those looking to profit off of people's identities.
Technical issues and the gradual shift toward digital and cloud patient records can make medical organizations vulnerable to cyber attackers. Unique among many industries, the healthcare system relies on compiling sensitive information about patients to provide care. However, not all facilities can afford state-of-the-art systems updated or modified to protect them against healthcare cyber attacks, making them targets for skilled criminals.
How to Protect Against Cyber Attacks
The question of how to protect against healthcare cyber attacks falls on the shoulders of cybersecurity professionals — the individuals building programs and strategies that can mitigate the potential for cyber attacks on an organization. As companies shifted many of their employees to remote work in response to the COVID-19 pandemic, the number of vulnerable access points to networks has increased. Security teams are now prioritizing the need to update their systems and find ways to make them more protected.
In dealing with healthcare records, many devices function as endpoints to vital information, and not all of them are secure, leaving them vulnerable to cyber criminals. Examples include laptops and devices with access to the hospital data network used by employees working from home, as well as older infrastructure that has not been updated to meet current security standards. As a result, shoring up weaknesses in endpoint security is an essential preemptive measure to protect an organization from healthcare cyber attacks.
The tools used to protect a system from cyber criminals are complex and require careful study and implementation. Some of these technologies include:
Automated phishing defenses: systems used to detect both internal and external ransomware threats
Compliance automation systems: programs that ensure hospitals remain in accordance with HIPAA regulations and operate within legal boundaries
Identity and access management: protocols that add an additional level of security and hinder the ability to utilize employee identities or other access points to break into a facility's security system
Cybersecurity professionals can use these tools, among other technologies and techniques, to formulate strategies and build systems to protect healthcare organizations.
Solutions to Cyber Crime: Future Trends
The tools and techniques used by cyber criminals to attack the healthcare industry are sophisticated and continue to evolve, making them more difficult to defend against. This requires cybersecurity professionals to look to the future. By analyzing current trends and system weaknesses, professionals can make predictions and plan against future attacks.
With higher education, graduates build in-depth knowledge of current concepts that pose threats to healthcare data, such as:
Sophisticated ransomware patterns: Malware uses sophisticated encryption patterns to hold data for ransom, requiring the victim to pay money to have the data returned or inhibit the distribution of that information.
Supply chain attacks: These attacks disrupt or manipulate daily operations or connections to suppliers, or they install malware, impeding an organization's ability to deliver care to patients.
Internet of medical things (IoMT): Connecting healthcare IT systems through online computer networks, the IoMT involves a collection of medical devices and applications that allow for a cohesive system. While efficient, the number of devices required for the IoMT can make it vulnerable to healthcare cyber attacks.
Providing solutions to cyber crime and preparing systems against healthcare cyber attacks involves preemptive planning and a thorough understanding of the tools and technologies that cybersecurity professionals face. Pursuing an advanced degree in cybersecurity can help students to hone their skills and stay ahead of new methods and attacks as they evolve, preserving healthcare data and protecting organizations from costly financial losses.
Build a More Secure Future
The theft of healthcare records and the information contained in them can have a long-lasting impact on both patients' lives and a healthcare facility's ability to provide the highest-quality care. Putting systems and strategies into place that protect those records from healthcare cyber attacks is a vital role, allowing organizations to save millions of dollars and providing peace of mind for medical professionals and patients alike.
Pursuing an advanced degree such as the online Master of Science in Cybersecurity from Maryville University can help graduates build the specialized skills required to take on highly sensitive and coveted roles in security. With its fully online coursework, the opportunity to gain practical experience through case studies pulled from the latest headlines, and certification preparation, the program from Maryville was designed to provide you with the skills required to enter the workforce with confidence. Discover what you can do with a master's in cybersecurity and make a positive impact in the lives of others.
Recommended Reading
Careers in Cybersecurity: Cryptography vs. Encryption
Diversity in STEM: An Evolving Industry
The Internet of the Future Will Be Bigger, Faster, Safer, and More Private
Sources
AHA Center for Health Innovation, "The Importance of Cybersecurity in Protecting Patient Safety"
CPO, "Healthcare Cyber Attacks Rise by 55%, Over 26 Million in the U.S. Impacted"
Healthcare IT News, "5 Useful Tools to Combat Ransomware Attacks"
Healthcare IT News, "Healthcare Data Breaches On the Rise"
HealthTech, "How the Internet of Medical Things Is Impacting Healthcare"
HIPAA Journal, July 2021 Healthcare Data Breach Report
IBM, "IBM Report: Cost of a Data Breach Hits Record High During Pandemic"
McAfee, "What Is Endpoint Security?"
U.S. Department of Health and Human Services, 2021 Forecast: The Next Year of Healthcare Cybersecurity
VentureBeat, "How Health Care Organizations Can Improve Their Cybersecurity in 2021"