Don't Limit Yourself: Going Back to School at 30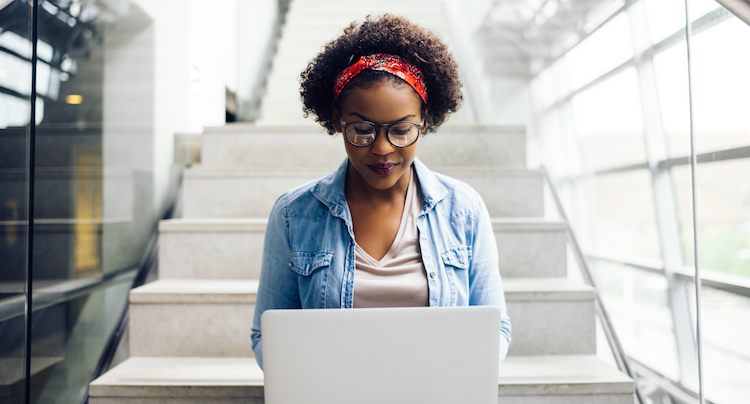 Anything is possible. And right now you're considering a new possibility: going back to school at 30. Within the past few years, you may have reached some personal milestones such as gotten married, purchased a home, had your first child, or secured a stable, decent-paying job. But now that your 20s are behind you, you want more. You want to reach higher, push harder, and free yourself.
And it's not all about a bigger paycheck—it's about exploring career options that are currently beyond your reach. You've realized that an additional education can help you break through barriers and qualify for more lucrative and rewarding positions. Now that you're 30, you have a better sense of what kind of career you want, and the role education can play in meeting the demands of the workplace. Since you're considering going back to school, be sure to seek out resources, tips, and information on how you can get the most out of your education.
In this guide, we'll explore:
The Reasons You Should Go Back to School at 30
Factors to Take into Consideration
Degrees and Promising Career Paths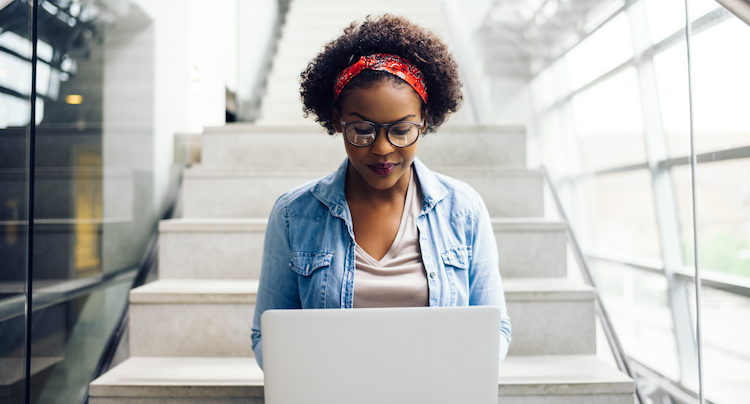 The Reasons You Should Go Back to School at 30
Now that you're 30, you're ready to tackle the tough decisions surrounding your choice to go back to school. Whether balancing finances, selecting a major, or adjusting your busy schedule—that may or may not involve a child and spouse—you're ready to face the challenges of transitioning back into education. You'll be joining many others, like you, who have made the decision to go back to school at 30.
1) You won't be the only one.
At four-year public institutions, 26% of students were 25 to 34 years of age.
At private nonprofit schools, the number increased to 29%.If you feel that you're not progressing anymore at your current job, you may now be considering how an education can help you get that next promotion. Or even switch careers and go in an entirely new direction.
2) Employers are increasing education requirements are increasing.
According to a nationwide survey by CareerBuilder, nearly one third of employers are raising their education requirements for new hires.
Across all job levels, candidates are facing higher education requirements to qualify. According to survey responses, a higher education not only increases an applicant's chance of getting hired but also helps down the road when being considered for a promotion.
3) You want to be promoted and earn more.
36% of employers said they would be unlikely to promote an employee who doesn't have a college degree.
College graduate earnings also surpass those with just a high school diploma. According to a Pew Research Center study:
High school graduates make about 62% of what college graduates holding a four-year degree earn.
4) You don't want to fall behind.
A higher paycheck isn't your only motivation for going back to school at 30. You've noticed the effects of breakneck technological advancements, and how your job—and those of your coworkers—has been impacted by ever-changing demands in the workplace. New programs require advanced skills, and evolving techniques are simultaneously threatening your job security and promising new frontiers. But to be a leader—an innovator—in your career, you need the education and skills to do more than just keep up the pace.
5) You want to shape the future.
Ten years ago, jobs like mobile app developer, social media manager, cloud computing specialist, or sustainability manager either didn't exist or were still in their infancy.
Today, however, these jobs are bringing the technologies of tomorrow ever closer to the present. Analytics technologies have progressed, artificial intelligence has turned the subject of sci-fi films into a present reality, and rocket science is captivating the minds of visionaries like Elon Musk. But to become a visionary—or simply a more educated individual—more education is a step in the right direction.
Going back to school at 30 could help unlock your full potential. With a higher education, you could be the one landing competitive jobs or even the one creating new jobs. But the choice to improve yourself is your own.
Challenges to Consider When Going Back to School at 30
Today, you may be facing potential challenges you didn't have 10 years ago. With a spouse or a child, you realize that your decision to go back to school will impact those closest to you—your family. You may be worried about how pursuing a higher education will affect your finances. You may also be thinking about how your daily schedule would have to change to accommodate classes and studying.
If your dream is going back to school, at 30 that goal is still within reach. Here's how to overcome some of the challenges you may face.
Potential Challenge: Affordability
Ten years ago, your financial situation was easier because you only had to plan for your own financial stability. But now that you're living comfortably and securely (perhaps with a spouse or child), the thought of paying for college and potentially adding debt is an uneasy one.
In 2016, the average cost of undergraduate education (which includes tuition, fees, travel, room and board, and miscellaneous costs) was approximately $24,610 per year at an in-state public institution.
Solution:
Take advantage of online budget calculators, like this one offered by Bankrate.
Apply for federal aid by completing the Free Application for Federal Student Aid (FAFSA).
Research scholarships and grants by visiting:

CollegeScholarships.org

| Lists scholarships across the following categories: athletics, minority, degree level, subject, state, and student type.

Scholarships.com

| Lists scholarships offered by colleges, universities, organizations, foundations, and government for high school students, college students, and adult learners.

CareerOneStop.org

| Sponsored by the U.S. Department of Labor, Employment, and Training Administration and lists over 7,500 scholarships, fellowships, grants, and other financial aid award opportunities.
Potential Challenge: Work, Life, and School Balance
At 30, you may be thinking that going back to school can place a strain on managing existing family and work responsibilities. Going back to school at 30 may require taking night classes, staying up late studying, and saying goodbye to regular carefree weekends.
67% of adult prospective students worry about balancing work and family responsibilities with the demands of school.
Solution:
Time management apps can help you see how you spend your time and how you can better organize your day.

Remember the Milk

| Prioritize coursework by due date and keep track of assignments with a task list app available for download through the App Store, Google Play, Linux, Blackberry 10 and Windows.

MyLifeOrganized

| A task management app with a drag-and-drop interface that can set tasks based on an email. Available for Windows, iOS, and Android.

Improve your concentration with the help of various tools.

Focus@Will

| Listen to scientifically designed music based on the latest research from neuroscience to improve focus and maintain productivity.

Focus Booster

| Track time and stay productive with an app geared towards students, employees, and freelancers.
Potential Challenge: Finding Accurate Information
Everyone from your loving grandmother to your nosy neighbor has their opinion on which school to choose and how much you should be willing to pay for tuition. They may be eager to help by offering their own advice, but unfortunately, they aren't always the most accurate source of information.
According to a recent survey, few prospective college students seek out advice from college counselors or enrollment advisors.
Solution:
Research a college or university's website and fill out a request for more information.
Check out their social media profiles to get a sense of student life and campus culture.
Reach out to an enrollment advisor and speak with them one-on-one to build out a personalized educational plan.
Potential Challenge: Deciding on a Major
Whether you have never taken a college course, dropped out of school while you were still in your 20s or even considering a more advanced degree, declaring a major could be a daunting task.
One out of three students pursuing a bachelor's degree changes their major at least once.
Solution:
Fortunately as an adult learner, you're more sure of yourself, your interests, and your goals. But if you want to learn more about your personality and get some direction before deciding on a major, consider taking the following online tests:
Degrees, Careers and Industries to Consider When Going Back to School at 30
The job market has changed significantly over the past few decades. Positions will continue to evolve, and jobs will disappear and re-emerge in a completely different form. To be ready for the changes coming, it's important for students going back to school at 30 to consider jobs that are currently in high demand and projected to grow within the next decade. Three industries currently experiencing rapid growth and innovation are health care, technology, and information. All closely related, these most promising industries for graduates have very specific and advanced education and skill set requirements, offering lucrative financial rewards.
Health Care
Health Care Administrator
What they do

Improve the efficiency and quality of health care delivery
Maintain facilities and ensure compliance with laws and regulations
Manage finances by preparing and monitoring budgets of their departments
Recruit, train, and supervise staff and create work schedules
Keep and maintain facility records

Potential Income (2016 median salary) – $96,540
Estimated job growth (2016-2026) – 20% (much faster than average)
Related degree – Bachelor's degree in a health-related program
Nurse Practitioner
What they do

Provide primary and specialty health care
Perform physical exams and observe patients
Diagnose various health conditions
Propose and implement a treatment plan and alter as necessary
Instruct patients and families on maintaining a healthy lifestyle
Conduct research

Potential Income (2016 median salary) – $107,460
Estimated job growth (2016-2026) – 31% (much faster than average)
Related degree – Master of Science in Nursing
Radiologic Technologist
What they do

Perform diagnostic imaging examinations
Adjust and maintain imaging equipment
Prepare patients for imaging examinations
Consult with physicians to evaluate the images
Maintain detailed patient records

Potential Income (2016 median salary) – $58,960
Estimated job growth (2016-2026) – 13% (faster than average)
Related degree – Associate's degree in radiologic technology
Information Technology
Information Systems Manager
What they do

Plan, coordinate, and direct an organization's computer-related activities
Set an organization's information technology goals
Implement the necessary systems to meet those goals
Run a cost-benefit analysis of proposed projects to justify funding
Oversee the work of other IT professionals
Negotiate and communicate with technology vendors

Potential Income (2016 median salary) – $135,800
Estimated job growth (2016-2026) – 12% (faster than average)
Related degree – Bachelor's degree in computer or information science
Information Security Analyst
What they do

Plan and implement security measures to protect an organization's computer networks and systems
Monitor networks and systems for security breaches and conduct investigations into violations
Prepare reports documenting security breaches and the extent of damage
Conduct penetration testing and recommend security enhancements
Research the latest IT security trends

Potential Income (2016 median salary) – $92,600
Estimated job growth (2016-2026) – 28% (much faster than average)
Related degree – Bachelor's degree in a computer-related field
Database Administrator
What they do

Store, organize, and secure data (such as finances and client data) using specialized software
Maintain databases by monitoring for efficiency and accuracy
Back-up and restore data
Identify user needs and update permissions
Create and test modifications to databases and merge old databases into new ones

Potential Income (2016 median salary) – $84,950
Estimated job growth (2016-2026) – 11% (faster than average)
Related degree – Bachelor's degree in an information- or computer-related subject
Mathematics and Accounting
Market Research Analyst
What they do

Research market conditions to examine the potential of a product or service for sale
Monitor and make marketing and sales trend predictions
Measure the effectiveness of marketing strategies and campaigns
Gather consumer data and conduct competitor research
Prepare reports and present findings to clients and management

Potential Income (2016 median salary) – $62,560
Estimated job growth (2016-2026) – 23% (much faster than average)
Related degree – Bachelor's degree in a business or math-related program
Personal Financial Advisor
What they do

Explain to clients the financial services they provide
Advise and educate clients regarding their personal finances
Research investment opportunities
Discuss financial goals and recommend investments
Monitor client account activity and determine if client needs to make any adjustments to lifestyle, savings, investing, or spending

Potential Income (2016 median salary) – $90,530
Estimated job growth (2016-2026) – 15% (much faster than average)
Related degree – Bachelor's degree in finance
Financial Manager
What they do

Produce financial reports including financial statements, forecasts, and business activity
Direct and oversee investment activities
Develop strategies to meet the organization's long-term financial goals
Analyze market trends to maximize profits and identify opportunities for expansion
Supervise employees involved with financial reporting and budgeting

Potential Income (2016 median salary) – $121,750
Estimated job growth (2016-2026) – 19% (much faster than average)
Related degree – Bachelor's degree in business or finance
Choose to Unlimit Yourself by Going Back to School at 30
You're considering going back to school at 30 because you want to reach beyond what you've already achieved. You are choosing to explore, challenge yourself, and ultimately—raise yourself up.
Are you interested in learning more about how you can start the process of going back to college for a bachelor's, master's, or doctoral degree? Then take the first step and seek out more information. Remember, by going back to school, you are choosing to build a better tomorrow. With the support of your family and close friends, and with encouragement and guidance from your peers and even your school counselors, you'll be ready to make that pivotal next step and pursue a degree.
Here are some other resources to consider when taking the next step towards going back to school:
Going Back to School at 50
Going Back to School for Nursing
Going Back to School After the Military
Maryville Online
Sources:
https://www.fastcompany.com/3057941/how-the-masters-degree-became-the-new-bachelors-in-the-hiring-world
http://time.com/money/4061150/college-degree-worth-it/
https://nces.ed.gov/programs/coe/indicator_csb.asp
https://www.weforum.org/agenda/2016/06/10-jobs-that-didn-t-exist-10-years-ago/
https://www.bls.gov/ooh/healthcare/radiologic-technologists.htm
https://www.bls.gov/ooh/healthcare/nurse-anesthetists-nurse-midwives-and-nurse-practitioners.htm
https://www.bls.gov/ooh/management/medical-and-health-services-managers.htm#tab-1
https://www.bls.gov/ooh/management/computer-and-information-systems-managers.htm
https://www.bls.gov/ooh/computer-and-information-technology/information-security-analysts.htm
https://www.bls.gov/ooh/computer-and-information-technology/database-administrators.htm
https://www.bls.gov/ooh/business-and-financial/market-research-analysts.htm
https://www.bls.gov/ooh/management/financial-managers.htm#tab-1
https://www.bls.gov/ooh/business-and-financial/personal-financial-advisors.htm
http://time.com/money/4543839/college-costs-record-2016/
https://files.eric.ed.gov/fulltext/ED547419.pdf
https://www.bankrate.com/calculators/smart-spending/college-student-budget-calculator.aspx
https://fafsa.ed.gov/
https://www.insidehighered.com/news/2017/12/08/nearly-third-students-change-major-within-three-years-math-majors-most