Marketing Opportunities in the Future of Retail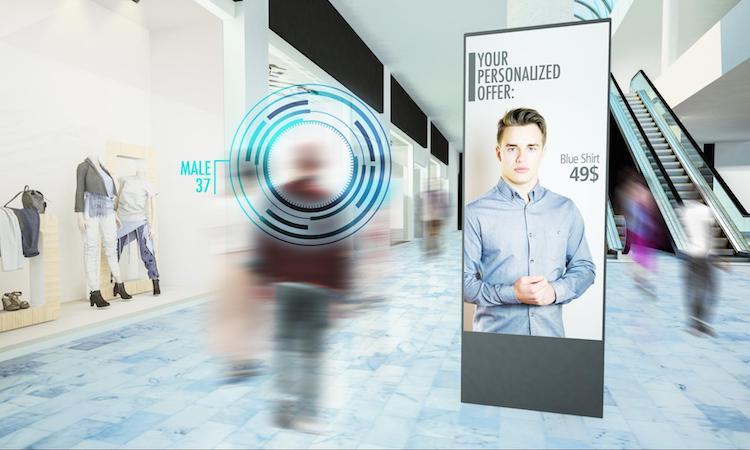 You've probably seen the headlines declaring that retail is dead. Publications like The Wall Street Journal documented the downfall of the American mall in 2017. Even major retail brands such as Payless, Charlotte Russe, Chico's, and The Gap have announced they will be closing hundreds of stores in the next few years.
Though this retail loss is sending shockwaves throughout the industry, other experts are seeing it as an inevitable result of not adapting to changes in the shopping experience. After all, people are still buying products at a healthy rate. In fact, the National Retail Federation forecasts that retail sales will increase between 3.8% and 4.4% in 2019 alone.
This doesn't mean, however, that brands can skate by on their previous success, as the impending "retail apocalypse" shows. Instead, it means that companies are looking to implement marketing strategies that speak to the future of retail. This is where marketing professionals come in. If you have the skill set to keep up with the ever-changing retail industry landscape, you'll likely have an advantage over the competition. Whether it's through relevant work experience, new certifications, or earning a bachelor's online degree in marketing, people who have an eye for the future trends in marketing will be able to effectively adapt to the new shopping ecosystem.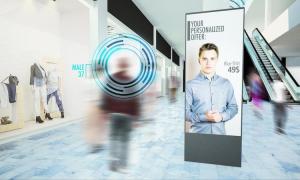 What Is Retail Marketing?
Retail marketing is focused on the relationship between a store and the customer. Its main goal is to determine what products and services are in demand, how best to offer them to customers, how to drive foot traffic into the store, and how to encourage shoppers to buy items.
Marketing professionals fulfill different roles throughout this process. Following are some of the major marketing positions in an average retail company:
An advertising manager is in charge of promotion across all media, with an eye toward getting shoppers through the door.
The marketing manager creates campaigns to boost product sales and tracks the performance of those campaigns. This may include tracking consumer activity and promoting the retail store on the internet via ads, SEO, email marketing, etc.
A market research analyst uses data and analytics about consumer behavior to determine what retail products could be successful.
A public relations specialist helps retail stores create buzz around their brand, promotions, products, and services. In this role, or as a social media manager, this may include promoting the retail brand across different social media platforms.
New, Exciting Retail Industry Trends for Marketing Professionals

Savvy marketing professionals will understand that the supposed "crisis" in retail is really an opportunity to push the industry forward. The rise of new technologies in the industry, the importance of data and predictive analytics in shaping consumer behavior, and the proliferation of retail channels are the future of retail. All of these new trends can help stores provide a better and more personalized experience to their customers. As a marketing professional, if you embrace the new tools at your disposal, you will play a key role in creating a new type of relationship between retailers and consumers.
Here are some of the most important retail industry trends, along with the skills you can hone to take advantage of them, innovate your role, and optimize your company's chances of success.
Redesigning Brick and Mortar Stores to Complement the Digital Experience
Though it may seem like the majority of shopping is now conducted online, that simply isn't true. Shopping still primarily takes place in physical locations. Furthermore, major online retailers are actually expanding to brick and mortar stores.
The big difference is that these new-style brick and mortar stores serve a different function than the massive, flagship locations of yore. Their main goal is to foster brand loyalty by creating a sense of community. This means smaller onsite inventory, personalized customer service, and more in-store events. For this reason, the relationship between the brick and mortar store and the digital storefront must be as seamless and effortless as can be.
If you are interested in shaping the brick and mortar stores of the future, you may want to develop excellent visual intelligence, creative thinking, and interpersonal skills. Each of these skill sets will allow you to understand the mindset of potential customers who are looking for a space that is meaningful and welcoming. The ability to create gripping content and communications will also be an asset, as will the ability to manage, coordinate, and implement engaging retail shopping events.
Using Data and Predictive Analytics to Create Marketing Campaigns
In our current economic landscape, data is king. Tracking software, web analytics, social media metrics, and other technological tools can offer insight into consumer demographics, point-of-sale purchases, shopper preferences, and audience engagement.
In other words, data can let you know if a product is a dud or in demand, what store has more foot traffic during the day and which one is a hit at night, and whether the influencer you've partnered with is actually driving up sales or not. For this reason, more marketing professionals are using this wealth of knowledge to create strategic marketing campaigns, personalize the consumer experience, and turn one-time visitors into repeat customers.
Experts agree that the importance of data-driven marketing will only increase in the coming years. For this reason, it's necessary to be web-savvy; open to new software and programs; and interested in developments in automation, artificial intelligence, and other technology. Collaboration is key as well, since data may be shared across different departments.
Finding and Leveraging Omnichannel Marketing Opportunities
Retailers used to have different approaches to selling based on the location of the transaction, whether that was in the store, online, or via catalog. Today, more retailers are approaching the shopping experience as one cohesive strategy that crosses various channels. The aim of a typical marketing campaign is to create a fluid experience from one point of sale to another so that, for example, someone can research what they want to buy online and be able to find it (or pick it up) at their local store.
For marketers, this means creating more localized marketing campaigns; understanding how the online presence affects the in-store experience and vice versa; and using data to personalize offers, sales, and targeted promotions.
If you are interested in omnichannel marketing, you'll want to learn more about integrative communication strategies, digital management, and understand the macro view of a particular marketing campaign.
Become a Marketing Professional of the Future
The future of retail is exciting, as new players disrupt the industry, technology innovates the way consumers shop, and brands seek to establish a more personal relationship with their audience. Marketing professionals should be able to find ample opportunities to display their creativity, communication skills, and push the industry forward. The online business degrees offered at Maryville University are structured to prepare you for this new future.
Sources:
Business Insider, "More than 5,600 stores are closing in 2019 as the retail apocalypse drags on — here's the full list"
Entrepreneur, "5 Techniques to Future-Proof Your Marketing Career"
Fast Company, "The surprisingly bright future of retail"
Forbes, "How An Omnichannel Marketing Strategy Can Help Your Business"
Forbes, "Predictive Analytics For Retail: What Lies Ahead?"
Forbes, "The Store Of The Future"
Maryville University, "Online Marketing Degree"
Maryville University, "Careers with a Marketing Degree"
Maryville University, "Online Business Degrees"
National Retail Federation, "NRF says 'state of the economy is sound' and forecasts retail sales will grow between 3.8 and 4.4 percent"