How to Become a Chief Executive
How to Become a Chief Executive
How to Become a Chief Executive

Chief executive officers (CEOs) are often the faces of their companies, and the CEOs of some major corporations even become household names: Amazon's Jeff Bezos, Facebook's Mark Zuckerburg, GM's Mary Barra. These top-tier executives are ultimately responsible for ensuring the success of their organizations, and they have a broad scope of day-to-day responsibilities. Many CEOs have put in years of hard work to reach their positions, which often come with high salaries and other perks.
Becoming a chief executive requires time and experience in addition to top skills and quality education. It is a competitively sought-after position in which determined, tough-minded leaders succeed. Beyond the typical steps required for attaining the position of CEO at major corporations, small businesses, and other organizations, there may be additional training, education, certification, or experience required that is dependent upon the employer or the nature of the position.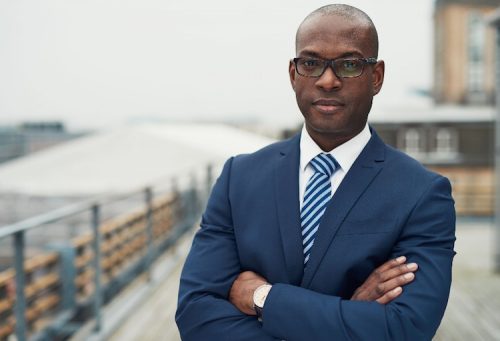 What Does a Chief Executive Do?
The main responsibility of a CEO is to develop the overall vision of an organization. The chief executive is responsible for communicating this vision and directing the company toward achieving success in its industry. CEOs do this by establishing company policies and programs. By working with their management teams to implement these programs, they ensure that their organizations complete projects and meet goals. Determining the proper strategy for maximizing performance and increasing outcomes is also a priority of chief executives. To do this, they utilize all the information and analysis at their disposal to make the critical decisions that guide their companies.
The daily duties of CEOs vary depending on the industry and the size of the organization. In a large company, there may be several senior executives who oversee different departments, such as IT, operations, or finance, and work with other executives to enact the CEO and company's overall vision. In smaller companies, chief executives may be responsible for handling every area of the business. Regardless of size or industry type, top executives encounter many outside factors that influence their businesses, such as advances in technology, globalization, and policy changes.
Steps to Becoming a Chief Executive
Education and experience are key to becoming a chief executive. Most candidates begin by earning a bachelor's degree in business administration or a related field, such as accounting, public administration, marketing, or law. Chief executives of major corporations and large organizations often have a Master of Business Administration (MBA). For example, 32 of the Harvard Business Review's 2018 list of the top 100 CEOs in the world have an MBA.
While a master's degree is not a requirement and does not guarantee that someone will become a chief executive, there are many benefits to earning this advanced degree for those pursuing top positions at corporations. An online MBA prepares individuals for executive positions by helping them develop a firm understanding of management theories. An advanced degree program can also enhance professionals' analytical thinking ability and leadership strategies, which will help them face the many complex challenges that chief executives encounter across all industries.
Chief executives often attain these top-level positions through years of extensive managerial experience. To become an executive, some may work their way up from lower-level roles, such as supervisory or managerial positions, gaining experience and in-depth knowledge of their organizations. However, chief executives are not always hired from within an organization. Qualified candidates may leave their organizations to take on executive leadership roles in other companies. Those with the skills and experience to lead an organization may also choose to start their own companies or take the chief executive role at a startup. In these instances, the chief executive may also be required to take on additional executive roles, such as chief financial officer and chief operations officer.
The position of chief executive requires highly refined strategic skills. Regardless of the company's size, executive leadership and management skills are a major part of this position. Understanding the complexities of running a business while motivating and mentoring their teams is also an essential aspect of a chief executive's skill set. Since technology has become indelibly tied to many areas of business, chief executives should not only have an in-depth understanding of information technology, digital communications, and data analytics but also know how to use these tools to produce actionable decision-making insights.
Chief Executive Salaries
Chief executives may earn high salaries depending on the size and type of corporation they are leading. Salaries may also vary depending on their executive experience. According to the U.S. Bureau of Labor Statistics (BLS), the median annual pay for chief executives as of May 2017 was $183,270. The median salaries for chief executives also vary depending on the industry in which they work. For manufacturing and professional, scientific, and technical services, the median salary of a chief executive was $208,000. Those working in healthcare and social assistance had a median salary of $160,940, while chief executives in government had a median salary of $107,130.
Chief Executive Employment Outlook
As top corporations all over the world continue to expand, executive roles will continue to be highly sought-after positions. The BLS projects that organizations will hire top executives in general at an increase of 8 percent from 2016 to 2026.
Pursuing a Chief Executive Role
The chief executive is a valued career option for MBA graduates and business professionals determined to use their leadership skills to help organizations reach goals and be successful. To achieve this top position, business professionals must be prepared. Learn more about the Chief Executive role CEO and how Maryville University's online MBA can help students develop the executive-level skills they need to achieve their own career goals.
Sources
Forbes.com, "How to Become a CEO: These Are the Steps You Should Take"
Forbes.com, "What Do CEOs Do All Day?"
Harvard Business Review, "The Best-Performing CEOs in the World 2018"
Maryville University, Master's in Business Administration Online
Maryville University, MBA Career Options: Paths to Success
Be Brave
Bring us your ambition and we'll guide you along a personalized path to a quality education that's designed to change your life.