What Does a Sports Manager Do?
What Does a Sports Manager Do?
What Does a Sports Manager Do?
Sports fans appreciate a team's well-executed play. They might also appreciate the behind-the-scenes teamwork that makes the game possible.
Whether it's a high school basketball game in rural Indiana or a playoff game at Madison Square Garden, sports managers gather and organize the players and coaches, the ticket sellers and concession workers, and the announcers and scoreboard operators — everyone needed to present a sporting event.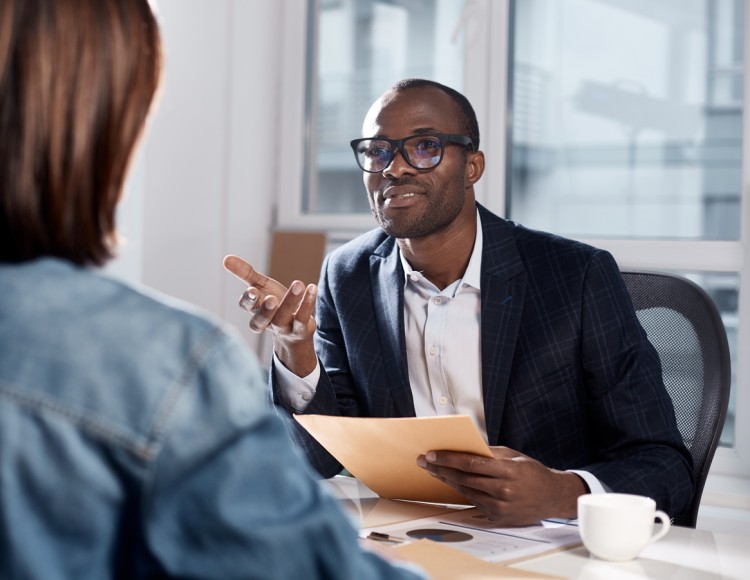 What does a sports manager do? Sports managers are at the intersection of sports and business, keeping the lights on and paying the bills. They evaluate talent and negotiate contracts. They sell tickets and arrange sponsorships. They analyze data, develop budgets, buy uniforms and equipment, and arrange for travel. They work with a range of stakeholders, from administrators, owners, and players to employees, volunteers, and fans.
To become a sports manager, an individual might work their way up through the player and coaching ranks, and they might also pursue a degree in sport business management.
Work Settings for Sports Managers
Think of sports settings and images of green fields, brightly lit arenas, spacious stadiums, or amateur softball diamonds might come to mind. Sports managers do work in those environments, but they spend most of their time in offices with desks, chairs, and fluorescent lights. The office could be in the arena or stadium, or it could be in a separate office building.
Sports managers can work normal business hours some of the time. However, because sports is entertainment, events usually take place when spectators can attend, watch, or listen, which means spending nights and weekends on the job. Travel can be by school bus on a dark road in the dead of winter (the sports manager might even drive the bus) or by private jet traveling between major league cities.
Sports managers work for a variety of organizations. The difference between a sports manager of a low-budget organization and one working at the highest rungs of the major leagues — and the levels in between — is scale. One or two sports managers can handle a small amateur organization or even a low-level minor league franchise. As the organization's size increases, sports managers' duties multiply and can become more specialized.
Teams aren't the only ones that employ sports managers. Sports agencies, sports equipment manufacturers, sports marketing firms, and sports arenas are some of the businesses where sports managers are found.
Sports Manager Job Description
Defining what a sports manager does comes down to getting players on the field and fans in the stands. That entails a wide range of duties and responsibilities.
Day-to-day activities vary depending on the organization and its size. In a small organization, sports managers do a little bit — or perhaps a lot — of everything. In handling sports' business aspects, sports managers draw up budgets, find revenue, pay bills, and hire and manage staff.
Sports managers might have to hire staff to run the concessions, make announcements, take tickets, run the scoreboard, maintain the playing surface, and handle the other tasks required to play a game.
Sports managers also handle advertising and marketing that helps get fans to the game. In some sports and markets, a sports manager arranges for activities to maintain fan engagement during timeouts. Minor League Baseball is known for mascot races, "kiss cams," sponsor-related giveaways, and other diversions.
To generate revenue beyond ticket sales, sports managers seek sponsorships and advertisers. Such opportunities range from a local business buying an ad in a high school football game program to owning the naming rights to a professional stadium.
What does a sports manager do? Just about everything.
Qualifications for Sports Managers
Combining a love of and knowledge for sports with a desire to work in business is helpful in finding a sports manager's job.
A degree isn't usually a strict requirement, but most sports managers have earned at least a bachelor's degree in a field like sports management, such as Maryville University's online bachelor's degree in sports business management. The program includes coursework in managerial accounting, business law, and management principles that sports managers can apply every day — providing graduates with a well-rounded skill set.
Landing a high-level sports management job often requires a master's degree and experience working with a team as an employee or intern.
Fundamental Skills of Sports Managers
An effective sports manager possesses a number of skills. Sports managers must be organized, detailed, analytical, good communicators, adept with numbers and budgets, and savvy negotiators, as well as have a sharp eye for talent on the field and in the office.
While sports managers deploy a number of skills in their duties, several capabilities stand out as fundamental:
Data analysis. In some sports, every move of every athlete is captured and analyzed. Being able to review the data and draw valid conclusions allow sports managers to effectively use the team's personnel and budget. Smaller organizations may not have the resources to collect large amounts of data, but sports managers still have opportunities to use their analytical skills. For example, by analyzing the attendance records, sports managers may learn that a postgame fireworks display draws a bigger crowd than a postgame concert.
Decision-making. Sports managers must have the capacity to make a call that will benefit the organization, even if it means cutting a popular player and angering fans. While personnel decisions may be the most visible, sports managers make decisions every day that affect the team, organization, and fans.
Accounting and budgeting. All teams and sports organizations run on money, whether it's a pro football team that generates millions of dollars in ticket sales and TV revenue or a neighborhood recreation center that relies on tax money and volunteers. Making sure that each dollar is spent effectively, whether on hot dogs or players, helps the team make the best use of its resources. Savvy professional sports managers can manage salary caps to ensure that teams have the players they need to compete. Recreation center managers with a keen eye on the budget could keep a gym open an extra hour a night for the local kids.
Negotiation. Perhaps the sports management skill most on display is negotiating with players, especially in professional franchises. Sports managers don't want to pay athletes more than they need to, but they don't want to alienate players with negative rhetoric or lowball offers. Communication and understanding the players' needs are critical to reaching an equitable deal. Sports managers negotiate with a variety of other people, and the same skills are required to get the best deal on equipment, uniforms, concessions, sponsorships, and other transactions.
Innovation. Teams are always looking for an edge that gives them an advantage. Using analytics to assess players revolutionized how players were valued. The teams that jumped on analytics early reaped championships and improved financial performance. Finding and using new ways to train players can provide a team an advantage. Some teams employ virtual reality to give players on-the-field experience, while new diet and psychology practices help players in body and mind.
Salary Range for Sports Managers
What sports managers earn depends on location and organization type. Those in smaller organizations in small towns earn less than those who work for professional sports teams in big cities. Salaries can also vary according to experience and education levels.
The median annual salary for sports managers is about $55,000 in 2020, according to PayScale. Sports managers in the lowest 25th percentile earn about $35,000, while those in the top 25th percentile earn more than $86,000.
Your Path Toward a Career as a Sports Manager Starts at Maryville
If you're interested in joining the lineup as a sports manager, find out how Maryville University's online Bachelor of Science in Rawlings Sports Business Management can prepare you for a career at the intersection of sports and business. The program helps you attain sports management skills that you can use at all levels of sport and keep pace in the dynamic industry.
Recommended Reading
A Future in Sports: Pursuing a Business Degree vs. a Sports Management Degree
The Business of Sports: Sports Management vs. Sports Marketing
The Future of Sports and Sports Business Management
Sources
Houston Chronicle, "5 Functions of a Sports Manager"
JobsInSports.com, "7 Skills You Need to Land a Job as a Sports Manager"
Managerskills.org, "How Are Great Sports Managers Different?"
Be Brave
Bring us your ambition and we'll guide you along a personalized path to a quality education that's designed to change your life.