How to Become a Community Service Manager
How to Become a Community Service Manager
How to Become a Community Service Manager
Community service managers are responsible for developing and overseeing programs that benefit members of the local community. They use strong leadership and organizational skills to ensure that important resources and services are accessible to those who need them most. Community service managers have an extensive range of responsibilities that are crucial to the success of their organizations. If you're curious about what community service managers do and how to become one, here is an overview of the key information you should know about the path to a fulfilling career in this role.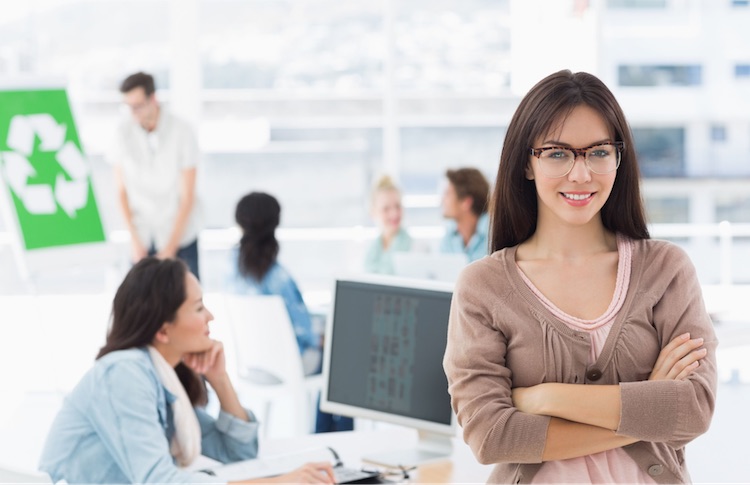 What Does a Community Service Manager Do?
According to the U.S. Bureau of Labor Statistics (BLS) Occupational Outlook Handbook, community service managers work with community members and other stakeholders to identify the needs of the community. They may also oversee programs and execute their implementations, representing their organizations through public speaking engagements or in community-wide events. Managers also spend time on administrative tasks, such as managing budgets; and they may also help with raising funds and meeting with potential donors.
Steps to Become a Community Service Manager
There are a number of paths that can lead to employment as a community service manager, depending on which types of organizations and specific responsibilities interest you.
Earn a Degree and Develop Key Skills
The typical first step for professionals aspiring to become community service managers is to attain a bachelor's degree. For example, an online bachelor's degree in organizational leadership can help students develop the skills necessary for success in this role, including:
Communication. Community service managers must be able to maintain effective lines of communication between those they work with and the people they serve. It is important for managers to clearly and confidently describe their organizations' mission, plans, and objectives when leading presentations or public speaking engagements.
Strategic Planning. Part of a community service manager's role is assessing resources and planning how to allocate them for maximum benefit to the community. Community service managers need to be able to balance budgets and time constraints, as well as plan for best-case and worst-case scenarios.
Attention to Detail. Community service managers must pay close attention to all the minutiae of a local program. Scheduling meetings, managing time and personnel, and getting permission are just a few of the many responsibilities a community service manager juggles at once, so these individuals need to have excellent attention to detail.
Critical Thinking. The ability to remain open-minded and unbiased in all aspects of community service is crucial for a manager. For example, in times of lean resources or unexpected circumstances, managers must be able to assess the available resources, pivot toward the best outcome, and then plan how to get there.
Leadership. Community service managers are leaders. They must have excellent interpersonal skills and the ability to stay calm under pressure. As community leaders, managers need to be able to bring people together toward a common cause, often for the betterment of local areas and services.
Gain Professional Experience
Along with honing the above skills, community service managers typically need to gain relevant experience in the field. This is especially true for anyone looking to move beyond lower-level management positions. To ascend toward the role of community service director, professionals may need extensive experience and additional education, such as a master's degree. Requirements vary by organization.
Community Service Manager Salaries
In 2017, the BLS estimated community service manager salaries to be around $64,100. The lowest 10 percent of social and community service managers earned $39,730, while the top 10 percent earned around $109,990. Specifically, managers involved in community and vocational rehabilitation services earned an annual mean salary of $59,450, according to the BLS. Acquiring an advanced degree and gaining further professional experience may help community service professionals increase their potential for higher pay.
Employment Outlook for Community Service Managers
The BLS projects community service manager positions will increase by 18 percent between 2016 and 2026, which represents faster-than-average growth compared with other careers. That increase correlates to an estimated 26,500 new community service manager positions across the U.S. from 2016 to 2026. The projected increase in the demand for community service managers may be due to a need for more elderly care community services, as aging populations will rely more heavily on resources in their local areas.
Pursue a Career as a Community Service Manager
Whether you want to enter a growing profession or simply to help local communities, now is an excellent time to pursue a community service manager career. Maryville University's online Bachelor of Arts in Organizational Leadership aims to equip professionals with the knowledge and skills they need to succeed in this rewarding field. Visit the program website to learn more about the program curriculum.
Sources:
Maryville University, Careers With an Organizational Leadership Degree
PayScale, Average Social or Community Service Manager Salary
U.S. Bureau of Labor Statistics, Social and Community Service Managers: How to Become a Social and Community Service Manager
U.S. Bureau of Labor Statistics, Social and Community Service Managers: Job Outlook
U.S. Bureau of Labor Statistics, Social and Community Service Managers: Pay
Be Brave
Bring us your ambition and we'll guide you along a personalized path to a quality education that's designed to change your life.