How to Become a Nursing Home Director
How to Become a Nursing Home Director
How to Become a Nursing Home Director
The U.S. Census Bureau projects the population of those 65 and older (78 million) will outnumber those who are under 18 (76.4 million) by 2030. The Population Reference Bureau, a nonprofit organization, adds there will be more than 100 million senior citizens in the United States by 2060. As healthcare and technology continue to improve, seniors are more active than ever before, seeking a fulfilling experience in their later years.
As a result, there's a growing need for high-quality, well-staffed nursing homes. If you're interested in becoming a leader in healthcare, consider a career in senior care. Learning how to become a nursing home director can pave the way to a leadership role that makes a substantial impact on the lives of seniors. In this position, you can work to assist a growing, and often vulnerable, portion of the population while managing a staff of employees.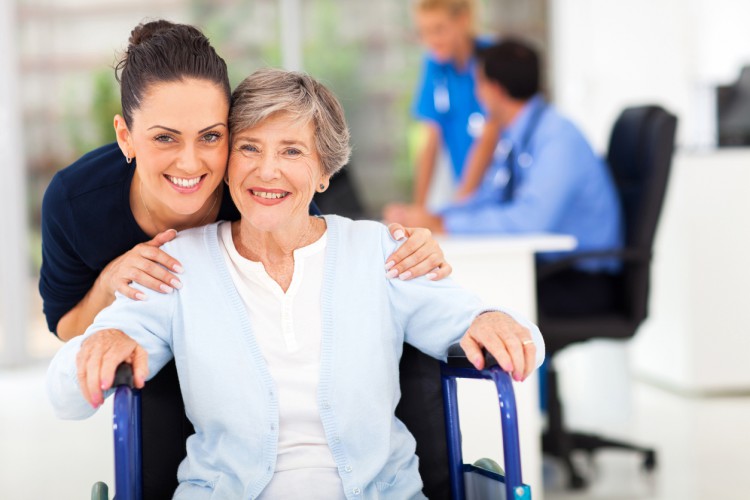 What Does a Nursing Home Director Do?
Leading a nursing home presents unique opportunities and challenges. On a day-to-day basis, the nursing home director oversees the operations of a nursing home, which typically involves managing the various department heads and ensuring the facility's compliance with state rules and regulations. A nursing home often has numerous management positions working under the nursing home director, such as the nursing director, activities director, admissions director, and housekeeping and building services director.
If a corporation owns the nursing home, the director reports to a regional manager or similar position; in a privately owned nursing home, the director likely reports to a chief executive officer (CEO) or chief operations officer (COO), who typically isn't involved in the facility's daily operations.
Some smaller nursing homes require their nursing home directors to perform multiple duties. While still involved in high-level management and compliance, they may also interact regularly with residents. At all levels, these professionals need strong communication and management skills, and a deep understanding of their residents' needs.
Steps to Become a Nursing Home Director
What a nursing home director does requires the right education and experience, combined with national and state certification.
Earn a Bachelor's Degree
To become a nursing home director, you need a bachelor's degree in senior living management or a related field. Fulfilling this education requirement provides you with a foundational understanding of what today's senior citizens are looking for in a nursing home, as well as how to effectively run a facility.
Maryville's bachelor's in healthcare management with a certificate in senior living management is designed to prepare graduates for positions in nursing homes and other assisted living facilities. Its well-rounded, in-depth curriculum combines a healthcare management core, including courses on healthcare operations, HR management in healthcare, and medical law, with senior living management courses on such topics as gerontology, Alzheimer's and dementia care, and long term care laws and regulations.
Attain Certification
According to the National Association of Long Term Care Administrator Boards (NAB), every state except Georgia and Maine requires aspiring nursing home directors to pass the federal Nursing Home Administrator (NHA) exam, and 26 states also require them to complete a state exam. Once nursing home directors attain certification and start working, most states have a continuing education requirement, typically 20 to 40 hours biennially.
Gain Real-World Experience
While degrees and certificates will show potential employers that you have the knowledge you need to fulfill the responsibilities of a nursing home director, nothing replaces hands-on experience. As you explore how to become a nursing home director, don't discount the value of volunteer work and internships, as well as entry-level positions at nursing homes. Working in these facilities can provide you with a better sense of resident needs and the day-to-day operations of nursing homes. This part of the journey is also an excellent opportunity to make connections and network with others who work in this healthcare specialty.
Nursing Home Director Salary
As with many careers, nursing home director salaries vary based on experience, education, and geography. That said, nursing home directors are often well-compensated for the hard work and dedication they put into their sometimes demanding job.
According to the U.S. Bureau of Labor Statistics (BLS), the median pay for medical and health services managers, including nursing home directors, is $99,000 per year; in the "nursing and residential care facilities" subcategory, the median pay is $84,260 per year. PayScale, which sources its data directly from the workforce, lists the median annual salary for nursing home directors at $79,866.
Employment Outlook for Nursing Home Directors
Healthcare, particularly senior care, is a booming field. Due in part to the increased aging population in the United States, the BLS projects the job market for medical and health services managers to jump by 20% between 2016 and 2026, adding 72,100 new jobs, whereas the average projected growth for all jobs is just 7%. Nearly 4,000 of those jobs will be in nursing and residential care facilities, which the BLS projects to have a 10% bump in employment opportunities during that same period.
Get a Jump-Start on Becoming a Nursing Home Director
Running a nursing home takes dedication, the ability to multitask in a fast-paced environment, and compassion for senior citizens who need help taking care of themselves. Check out our bachelor's in healthcare management with a certificate in senior living management to learn more about a degree that could help you run a nursing home someday.
Sources
Centers for Disease Control and Prevention, Nursing Home Care
Monster, "Top 5 Skills and Qualifications for Health Services Administration"
National Association of Long Term Care Administrator Boards, NHA and RC/AL Licensure Requirements
PayScale, Average Nursing Home Director Salary
SeniorLiving.org, "Research and Statistics for Seniors"
U.S. Bureau of Labor Statistics, Medical and Health Services Managers
U.S. Census Bureau, "Older People Projected to Outnumber Children for First Time in U.S. History"
Be Brave
Bring us your ambition and we'll guide you along a personalized path to a quality education that's designed to change your life.