Long-Term Care Administrator: Leadership Qualities and Skills
Long-Term Care Administrator: Leadership Qualities and Skills
Long-Term Care Administrator: Leadership Qualities and Skills
Seventy percent of individuals aged 65 and older will require long-term care services at some point during their remaining years, whether for an illness, injury, disability, or other condition, according to the U.S. Department of Health and Human Services. Administrators play an essential role in the medical field, and are key to the success of long-term care facilities.
In long-term care settings, administrators must adapt to changes in the field, solve problems, and demonstrate leadership capabilities on a daily basis, especially in challenging times, such as during the COVID-19 pandemic.
Those interested in becoming long-term care administrators can prepare for the role by earning a degree in the field, such as an online bachelor's in healthcare management degree with a senior living management certificate.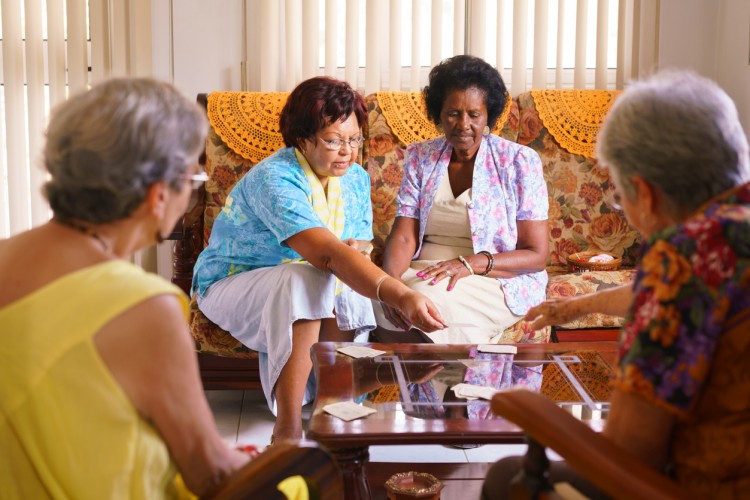 Leadership Qualities of Long-Term Care Administrators
As the medical field is constantly changing, healthcare administrators must stay up to date on new practices and technologies. Administrators need expertise in electronic health records, new payment models, and information systems. Administrators also need to set long-term goals and implement systems that can achieve those goals efficiently. They must hire employees who demonstrate medical and technological expertise, and who can help create a productive and innovative work environment. Providing ongoing training to keep staff members aware of industry advancements is another important aspect of an administrator's job.
As well as having the skills to perform their varied job responsibilities, long-term care administrators should also demonstrate leadership qualities that apply to caring for elderly patients, such as empathy and integrity. They should strive to create people-centered work environments that value medical staff members, who may face challenging work schedules or emotional demands, and patients, who may be struggling with illnesses or the impacts of aging. Cultivating a safe space that celebrates diversity and cultural competency is an essential duty of long-term care administrators.
Individuals working toward becoming leaders in healthcare management can develop administrative competencies by earning a degree such as Maryville University's online bachelor's in healthcare management. The program's senior living management certificate features courses such as Aging and Physiological Adaptation, Alzheimer's and Dementia Care, and Long-Term Care Administration to offer a specialized focus on the details of long-term care.
Long-Term Care Administration Careers and Skills
As the population ages, the demand for long-term care facilities grows. Employment of medical and health services managers, including long-term care administrators, is projected to grow by 32% between 2019 and 2029, according to the U.S. Bureau of Labor Statistics (BLS). Those interested in healthcare management can consider pursuing one of the following careers:
Nursing Home Administrator
Nursing home administrators oversee a facility's daily functions, including hiring, training, and managing staff; coordinating recreational activities; creating and maintaining a budget; and organizing food services. They ensure that residents receive the highest levels of care, including proper medical appointment scheduling and nutrition management.
The median annual salary of nursing home administrators, according to PayScale, was about $91,000 as of January 2021. Essential skills associated with the career include:
Leadership and training skills
Knowledge of federal, state, and local laws
Financial savvy and budgeting skills
Assisted Living Administrator
Assisted living administrators often work in 24-hour facilities and can work on call or have long hours, depending on their patients' needs. They determine which patients to admit; manage most financial processes, including billing patients and collecting and processing payments; and communicate with insurance companies. They may also be responsible for hiring employees and conducting performance reviews.
The median annual salary of assisted living administrators was approximately $60,000 as of January 2021, according to PayScale. Some recommended skills for the position include:
Ability to build relationships with patients and their families
Detail-oriented organizational skills
Problem-solving skills
Home Care Administrator
Rather than working in a facility, home care administrators work with patients and clients who live in their own homes. They typically work for agencies that provide home healthcare services. Home care administrators assess whether patients qualify for home care services, assign home health caregivers to patients, and track patients' progress. They also oversee the billing process for patients and their families.
According to PayScale, the median annual salary of home care administrators was about $62,000 as of January 2021. Essential skills include:
Strong interpersonal skills
Communication skills
Decision-making and conflict-resolution skills
Long-Term Care Nursing Director
Long-term care nursing directors typically work in nursing homes or continuing care retirement communities. They usually work in conjunction with other administrators to ensure facilities comply with federal and state regulations. Some employers prefer nursing directors to have a background in nursing and experience working as a registered nurse. Nursing directors conduct performance reviews of staff members, oversee training sessions, and monitor supplies budgets.
The median annual salary of long-term care nursing directors was approximately $84,000, as of January 2021, according to PayScale. Essential skills include:
Decision-making skills
Budgeting and accounting skills
Communication skills
Addressing Challenges in Long-Term Care
The COVID-19 pandemic has exposed some of the biggest challenges in long-term care. COVID-19 has had a huge impact on long-term care residents and administrators. The COVID Tracking Project at The Atlantic describes how "less than 1% of America's population lives in long-term care facilities, but as of December 2020, this tiny fraction of the country accounts for 39% of U.S. COVID-19 deaths."
Infection control was a major challenge for long-term care facilities even before the pandemic. Since patients live so close together, the need for social distancing has been problematic for administrators. Other challenges worsened by the pandemic include staffing shortages, data reporting issues, and insufficient insurance coverage. Administrators in facilities around the country have also had to manage a lack of resources and tools such as personal protective equipment (PPE) — masks, face shields, gloves, and gowns — thermometers, and diagnostic tests.
Professionals with a strong foundation in administrative leadership can apply their analytical skills to addressing these challenges and creating safe and healthy environments in their long-term care facilities.
Pursue a Long-Term Care Administrator Career
Effective leadership in long-term care facilities has become more important than ever in the wake of the COVID-19 pandemic. If you're interested in discovering how to become a long-term care administrator, explore Maryville University's online Bachelor of Science in Healthcare Management and the senior living management certificate. Find out how Maryville can help you be brave and pursue your educational and career goals.
Recommended Reading
Healthcare Management Environments: Working in a Hospital
What Is Healthcare Management, and How Can Technology Improve It?
Sources
American Bar Association, "Reforms Needed After Systemic Flaws in Nursing Homes Worsen Outcomes from COVID-19"
Center for Creative Leadership, "What Are the Characteristics of a Good Leader?"
The COVID Tracking Project, The Long-Term Care COVID Tracker
JAMA, "'Abandoned' Nursing Homes Continue to Face Critical Supply and Staff Shortages as COVID-19 Toll Has Mounted"
National Center for Health Statistics, "Vital and Health Statistics 2019"
PayScale, Average Assisted Living Administrator Salary
PayScale, Average Home Care Administrator Salary
PayScale, Average Long Term Care Nursing Director Salary
PayScale, Average Nursing Home Administrator Salary
Skilled Nursing News, "The Five Traits of a Successful SNF Administrator — and How to Recruit One"
U.S. Bureau of Labor Statistics, Administrative Services Managers
U.S. Bureau of Labor Statistics, Medical and Health Services Managers
U.S. Department of Health and Human Services, "How Much Care Will You Need?"
Be Brave
Bring us your ambition and we'll guide you along a personalized path to a quality education that's designed to change your life.