How to Become a CBP Officer
How to Become a CBP Officer
How to Become a CBP Officer
If you want to work in a diverse and dynamic field, a career as a U.S. Customs and Border Protection (CBP) officer may be right for you. The CBP is an agency of the Department of Homeland Security. It's among the largest law enforcement organizations in the world, and its primary function is to protect the United States from international threats.
In some cases, this means spotting and apprehending suspected human trafficking victims as they're being smuggled across the border. In other cases, it means screening passenger and commercial vehicles to ensure that drugs and other types of contraband don't make their way onto U.S. soil.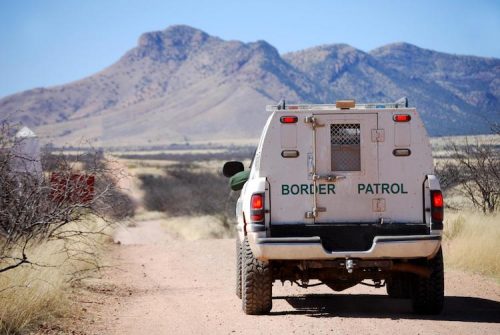 Each day, these officers work to enforce U.S. laws and keep our nation safe. If this is a field that interests you, you may be wondering how to become a CBP officer.
What Does a CBP Officer Do?
The U.S. has 328 ports of entry, and CBP officers are stationed at each one, acting as the first line of defense for border security and counterterrorism efforts. Officers are also charged with patrolling the Mexican and Canadian land borders, and, in some cases, they engage in water patrol efforts along coastal waterways. Customs and Border Protection officials are also responsible for ensuring that immigration, agriculture, and trade laws are enforced.
According to CBP.gov, typical daily assignments may include the following:
Detect and prevent terrorists, weapons of terrorism, dangerous persons, and other weapons from entering the U.S.
Enforce immigration, customs, and agricultural laws
Prevent the illegal trafficking of narcotics, contraband, and people into the U.S.
Develop, plan, and participate in tactical operations
Inspect all persons and vehicles coming into the U.S. via ports of entry
Inspect luggage, cargo, and containers to ensure that they are not being used to smuggle illegal substances, people, or contraband into the U.S.
Use K-9 inspection dogs to detect illegal weapons, explosives, and drugs
Arrest and detain persons who are found to be in violation of U.S. customs and border laws and regulations
Work closely with other federal law enforcement agencies, such as the U.S. Marshals Service, to ensure that national security is preserved
Steps for Becoming a CBP Officer
Candidates who are wondering how to become a CBP officer should know that the competition is fierce; in recent years, the Department of Homeland Security has tightened its eligibility requirements to ensure that only the best and most qualified applicants are hired.
The CBP specifies there are three ways to qualify for an entry level position. Candidates either need to have a bachelor's degree from an accredited university, three years of relevant work experience, or a combination of post-high school education and work experience. Desired experience includes positions that demonstrate the prospective officer's interpersonal skills and an ability to learn and interpret facts.
Applicants must also meet several other requirements to be considered:
Pass the GS-9 waiver entrance exam
Be a U.S. citizen who is under 37 years of age
Have resided in the U.S. for three years before applying
Possess a valid driver's license
Pass a medical exam, drug test, and security background check
Submit to and pass two physical fitness tests (PFTs)
Pass an interview with a board of current CBP officers
Submit to and pass a standardized polygraph exam
Graduates of the Maryville University online bachelor's in criminal justice program have found that this versatile degree provides a solid launch point into a career as a federal law enforcement officer. Coursework in the program includes classes such as Introduction to Criminal Justice, Multicultural Policing, Corrections in Society and Domestic and International Terrorism. Upon graduation, students will have an understanding of criminology, the law, and how it's applied in a law enforcement setting.
Border Protection Officer Salaries
The average annual compensation for CBP officers depends on where they are in their career ladder (also referred to as their grade level) and where they are stationed, since officers in designated duty locations are eligible to receive additional pay. Officers in the Customs and Border Protection start at a GS-5 classification and can, over time, be promoted to GS-12.
Data from the U.S. Office of Personnel Management shows that, as of December 2018, the average annual compensation for a GS-5 officer was $40,154. This includes a $28,945 base salary and $11,209 in additional compensation for overtime and a night differential.
This data also shows that the average annual compensation for a GS-12 officer during that same year was $95,437. This includes a $63,600 base salary and $31,837 in additional compensation for overtime and a night differential.
Future Growth of CBP Officer Jobs
The U.S. will always need to protect its borders, which means that career opportunities in the U.S. Customs and Border Protection will be ongoing. Government sources have said that as long as the nation needs to prevent drug smuggling, human trafficking and other illicit cross-border activity, the CBP will continue to recruit, train, and hire agents. Attrition also plays a role in hiring and recruitment efforts and, as such, job opportunities are continuous.
Explore Your Criminal Justice Career Options
A career with the CBP often starts with earning a bachelor's degree. The online criminal justice program at Maryville University has been designed to help both active and aspiring professionals advance in their careers. Coursework includes classes in criminology, domestic and international terrorism, multicultural policing, and criminal law, all of which can prepare you for a job in federal law enforcement.
To gain an understanding of law enforcement techniques, read more about Maryville University's online bachelor's in criminal justice.
Sources:
PayScale, Average U.S. Customs and Border Protection Salary
U.S. Bureau of Labor Statistics, "Careers in Homeland Security"
U.S. Customs and Border Protection, CBP Officer
U.S. Customs and Border Protection, CBPO Application Process
U.S. Customs and Border Protection, What We Do
Be Brave
Bring us your ambition and we'll guide you along a personalized path to a quality education that's designed to change your life.