Online Professional Certificates in Big Data and Machine Learning Program Guide
Big data and machine learning improve the way we live, work, and function. From handheld devices to complex global networks, data collection is everywhere, and businesses across all industries are willing to pay top dollar for professionals with the expertise and know-how to transform it into valuable insight.
When you earn your big data certificate or machine learning certificate 100% online from Maryville University, you can gain the high-performance computing skills to impact the future of business, commerce, healthcare, entertainment, and many other industries. Earn a real-world, project-based education tailored to your strengths that can prepare you for success in these burgeoning fields or for further education.
At a glance
Apply with no application fees or entrance exams, and choose from 3 start dates.
Earn your certificate in less than half the time as a master's degree.
Develop critical, in-demand skills in machine learning, computer programming languages, and big data analytics.
Apply your coursework to a second certificate or a master's in data science.
Learn from a flexible curriculum adjusted to your strengths.
Access project-driven, 100% online coursework with no campus visits required.
Curriculum
Our curriculum is designed to be accessible, flexible, and quick, all while helping you grow as a qualified expert. Both of our post-baccalaureate certificates consist of five core courses (15 credit hours), but our program also gives you the opportunity to transfer in up to two graduate-level courses (6 credits), shortening your time to completion. Get the most out of your education and complete it in less than half the time needed for a full master's degree.
If you choose to pursue further education after earning your certificate, you can apply your earned credits toward a master's in data science for an accelerated approach.
Interested in earning both certificates? You can apply up to two core courses toward both your big data and machine learning certificates, meaning you can complete both credentials in just eight total courses (24 credit hours).
Core Big Data Certificate Courses
DSCI 503: Python
DSCI 508: Machine Learning
DSCI 614: Text Mining
DSCI 617: Big Data Analytics
DSCI 619: Deep Learning
Core Machine Learning Certificate Courses
DSCI 502: R Programming
DSCI 503: Python
DSCI 504: SQL
DSCI 508: Machine Learning
DSCI 512: Predictive Modeling
Students who already have competency in some core curriculum areas can opt to replace up to two core courses from a list of electives. Please speak to your advisor for more details.
To ensure the best possible educational experience for our students, we may update our curriculum to reflect emerging and changing employer and industry trends. Undergraduate programs and certificates are designed to be taken at a part-time pace. Please speak to your advisor for more details.
Admission requirements
Bachelor's degree from a regionally accredited institution
Official transcripts required for all institutions previously attended
Minimum GPA of 3.0 on a 4.0 scale (college work)

Applicants who do not meet the GPA requirement may be considered for provisional admission

Demonstrated knowledge of undergraduate statistics and intermediate algebra/algebraic logic
International students from a country where English is not the primary language must show proficiency in English language by:TOEFL IBT of 79 or higher (no subscore lower than 18). Test date must be within two years of application.

IELTS score of 6.0 or higher (no subscore lower than 5.5). Test date must be within two years of application.
PTE Academic score of 54 or higher. Test date must be within two years of application.
DET score of 105 or higher. Test date must be within one year of application.
Medium of instruction letters (only accepted for countries AACRAO identifies as a medium of instruction is English country)
Acceptance into a post-baccalaureate certificate program does not guarantee admission into the Master of Science in Data Science or other graduate programs.
Explore our additional resources to help guide your admission journey.
Accreditation and rankings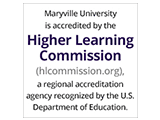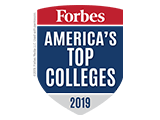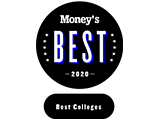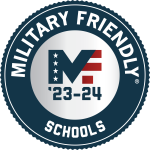 Named an "Apple Distinguished School" for 2021-2024

Ranked a "Best National University" for 2022 by U.S. News & World Report
Why Maryville Online?
We've been progressively challenging the norms of higher education for nearly 150 years. We started as one of the first universities to educate women. Today, we continue to push the boundaries and prepare students like you for a digital world. At Maryville, we understand what it takes to step beyond your comfort zone.
Maryville University is a nationally ranked private college recognized for comprehensive and innovative education focused on student learning, outcomes, and success — both online and on campus. We're located just 22 miles from downtown St. Louis.
Faculty spotlight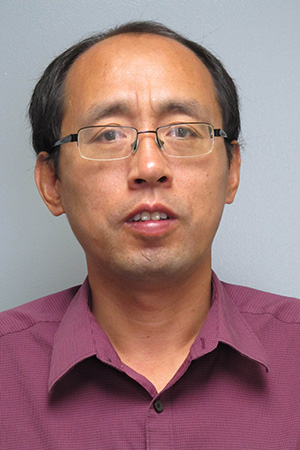 Yuanjin Liu, PhD, ASA
Associate Professor of Actuarial Science and Data Science
Yuanjin Liu is a seasoned machine learning and AI practitioner and passionate educator. With nearly 20 years of experience as an academic educator and industry expert, he has helped many Maryville graduates find work in their desired field. Now he can help you do the same.
Dr. Liu has investigated ways to expand how data scientists and mathematicians communicate with teams to solve real-world problems. He has mentored undergraduate and graduate students doing research projects and presented the research findings at conferences. He mentored a Maryville student team that won the National Geospatial-Intelligence Agency's "Saving the Herd with AI." He has served as an adviser on SOA research projects. He held related positions in the industry as well, including employment as a data scientist, senior financial risk analyst, and software engineer.
This is your chance to learn from him. Let's be brave together.
Start your journey today
Learn more about the Maryville University online bachelor's in social work.